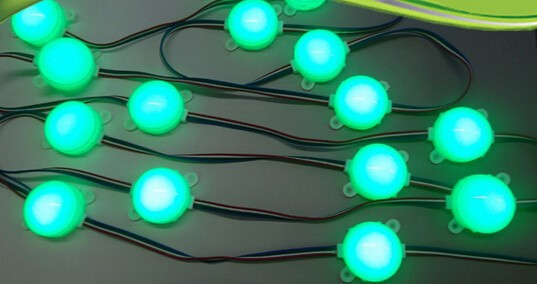 Feature:
4.5CM pixel lights are separate male female connector,
enabling full-color running water, chasing, scan results, depending on the installation
can be composed of different color variations of characters, patterns and other effects.
4.5CM pixel lights; full-color point source; SMD led full-color light optional IC Model: WS2811/WS2801/UCS1903 etc.
4.5CM pixel light can be used for all types of advertising signs character,
background brightly color, lights and other decorations.


The thickness of the wire should be based on the actual maximum current the voltage drop may occur,
the product power and low-voltage wiring length of the transmission
may be recommended 20 and connected to the power line.
Description:
Applications:
Outdoor advertising,

Christmas decoration.

Cove Lighting

Path and contour lighting

Backlight for signage/ letters

Architectural lights for Canopy, Window,Corridor, Archwa

DIY Lights for home use

Marine light

Task lighting

Replacement of Fluorescent light

Decorative lights for holiday, event, show, exhibition
Caution:
1. Exposed word to choose IP68 Glue and durable, 2--3 years no problem. If you choose injection die casting, can sustain a summer to a winter Amitabha. Because the injection die casting, after experiencing high temperature cold, no waterproof performance, the rain, the circuit immediately damp, IC quickly burned.
2. This lamp is DC5V, do not reverse the positive and negative;
3. In order to maintain color consistency, add string lights are powered head and tail;
4. Please note that distinguish the signal terminals in and out
Pictures: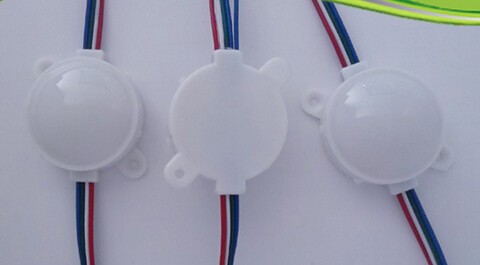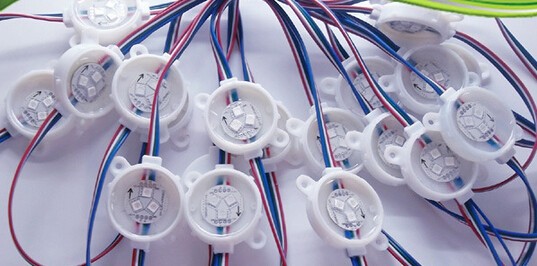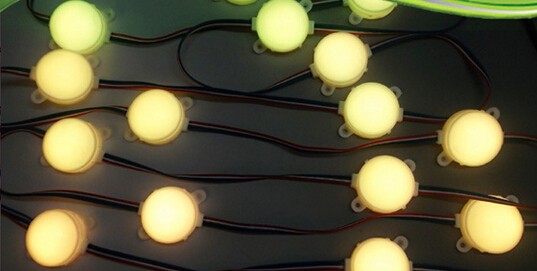 Package Including:
100pcs* LED 45mm Pixel Point Light IP68
(If you want other IC or models,please feel free to contact us,working time is 9:00am to 10:00pm)