This listing includes: 1 unit of controller for solar water heater, 110V.
Manual in English
Application:
It is for the solar hot water heating system: 1 collector array – 1storage tank – 1 pump and auxiliary heating.
Brief Introduction:
The solar circuit pump (R1) is switched on as soon asthe switch-on temperature difference between the collector array (T1) and the storage tank (T2) is reached.If the temperature difference between the collector array (T1) and storage tank(T2) drops below the switch-off temperature difference, or the temperature ofstorage tank (T3) reaches the preset maximum storage temperature, then thesolar circuit pump (R1) is switched off. Back-up heating by auxiliary boilerWithin the preset time section of back-up heating, if the temperature T3 isbelow the switch-on temperature, then the circulation pump ( H1) of back-upheating is triggered, when T3 is heated to the switch-off temperature,circulation pump H1 of back-up heating is ceased.
Main technical data
- Appearance of controller: 187mm×128mm×46mm
- Power supply: AC110V±10%
- Power consumption: < 3W
- Accuracy of temperature measuring: ±2 Cel. degree
- Range of collector temperature measuring: -10~220 Cel. degree
- Range of tank temperature measuring: 0~110 Cel. degree
- Suitable power of pump: 3 pcs ≤ 600W
- Inputs: 1 x Pt1000 sensor (≤500 Cel. degree) for collector (silicon cable≤280Cel. degree),
- 2 x NTC10K, B3950 sensor (≤ 135Cel. degree) for tank, (PVC cable ≤105Cel. degree),
- Outputs: 1 relays, for circulation pumps
- 1 relay for electrical heater
- Ambient temperature: -10~50 Cel. degree
Main functions
- 1.Main menu DT O & DT F Temperature difference function
2.Main menu-THET timing heating
3.TEMP Temperature main menu
4.EM Emergency collector temperature
(emergency switch-off temperature of collector)
5.CMX Maximum limited collector temperature (collector cooling function)
6.CMN low temperature protection of collector
7.CFR frost protection of collector
8.SMX Maximum temperature of tank
9.REC Tank re-cooling function
10.Celsius and Fahrenheit temperature transferring
11.HND Manual mode
12.PASS Password setting
13.LOAD Recovery to factory setting
14.Manual heating
15.Temperature query function
16.Protection function
18.Anti-dry heating Protection
19.Screen protection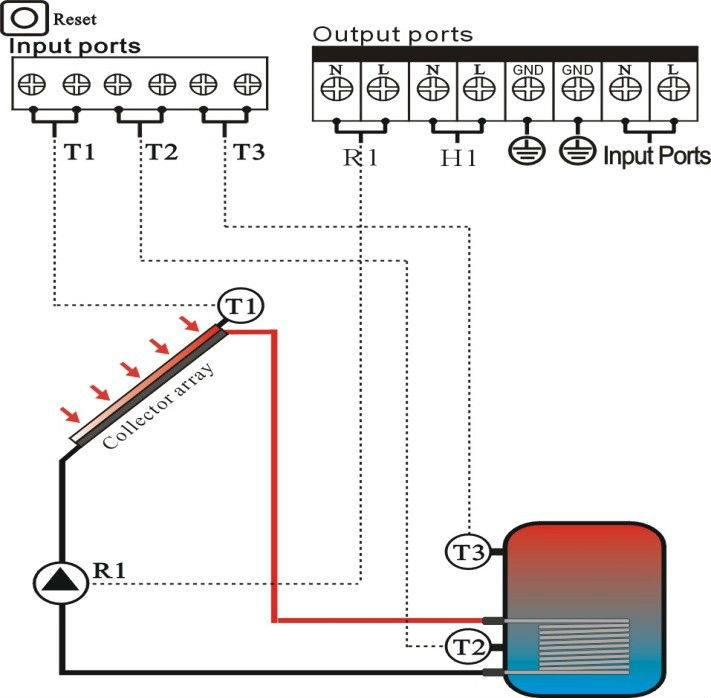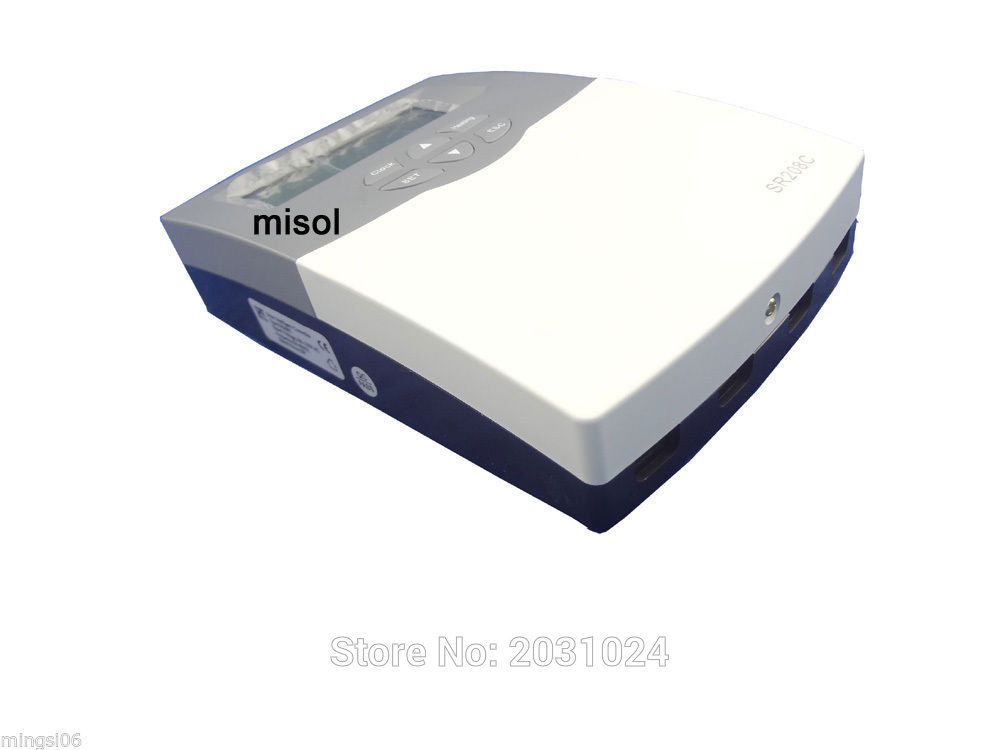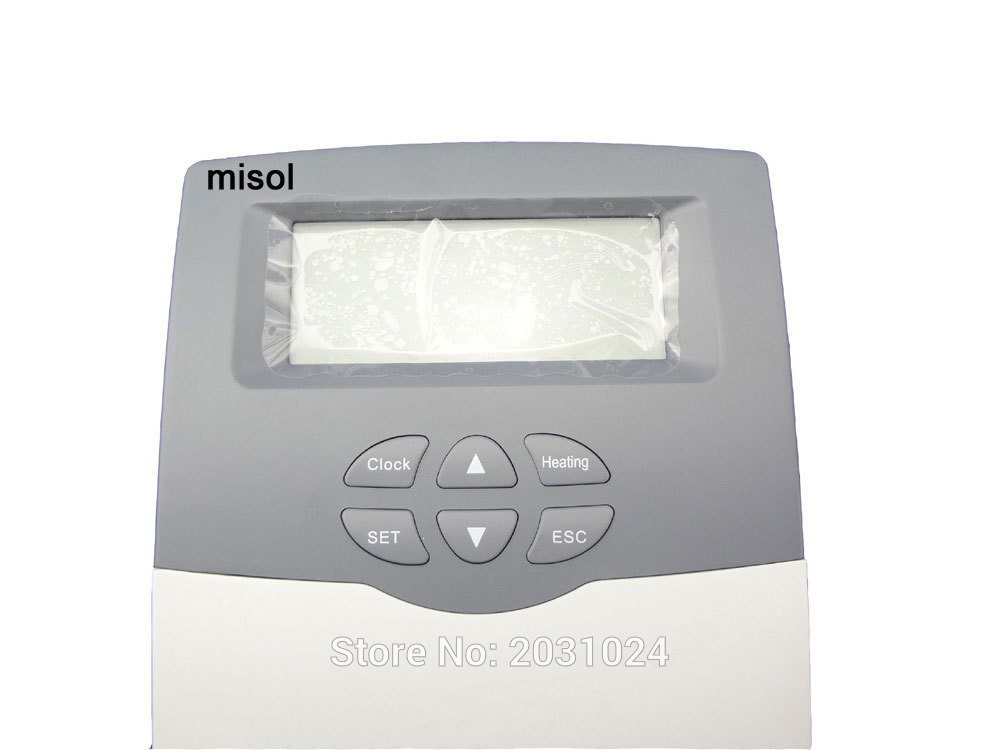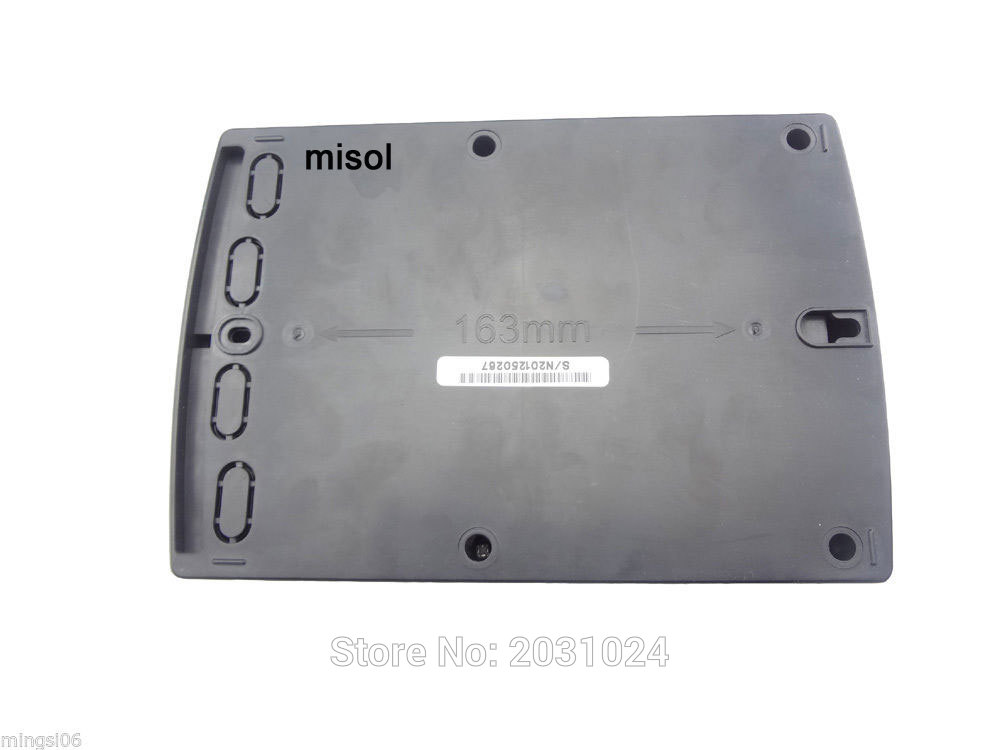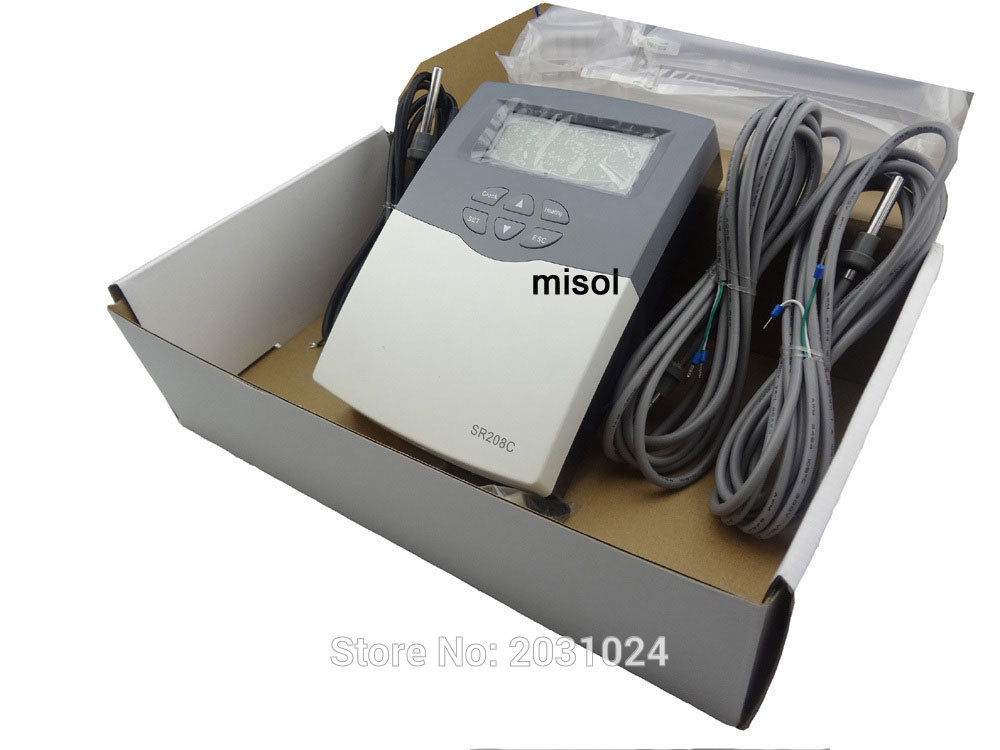 Payment
· Please pay within 3 days after auction.
· Please contact us for your payment if you have any problem.
Delivery details
· Your item will be shipped within 48 hours in business days if payment for the order is cleared before 8PM PST daily (except Saturday, Sunday and Holidays). If there's an exception, we will inform you.
· Buyer, as the importer, is responsible for paying the customs clearance cost or related TAX.
Terms of sale
· Positive Feedback is our life.
Before you leave a neutral or negative feedback, please contact us first to get a better solution. We care our valued customers. So if you have any problems, please contact us immediately. Please give us the opportunity to resolve a problem. We understand the concerns and frustrations you might have and try our best to resolve the issues. Leaving neutral or negative feedback cannot solve the problems.
About us
· Welcome to our store. We are specialized on Energy Saving electronics: Solar water heater and controllers, pump stations, solar charge controller, inverter, SOLAR Lamps, etc.. Please visit us often. We are pleased to work with you!
Contact us
All communication is handled through emails and ALI message. We strive to answer all emails as quickly as possible.