Best hotel RF m1 energy saving switch for hotel power saving with card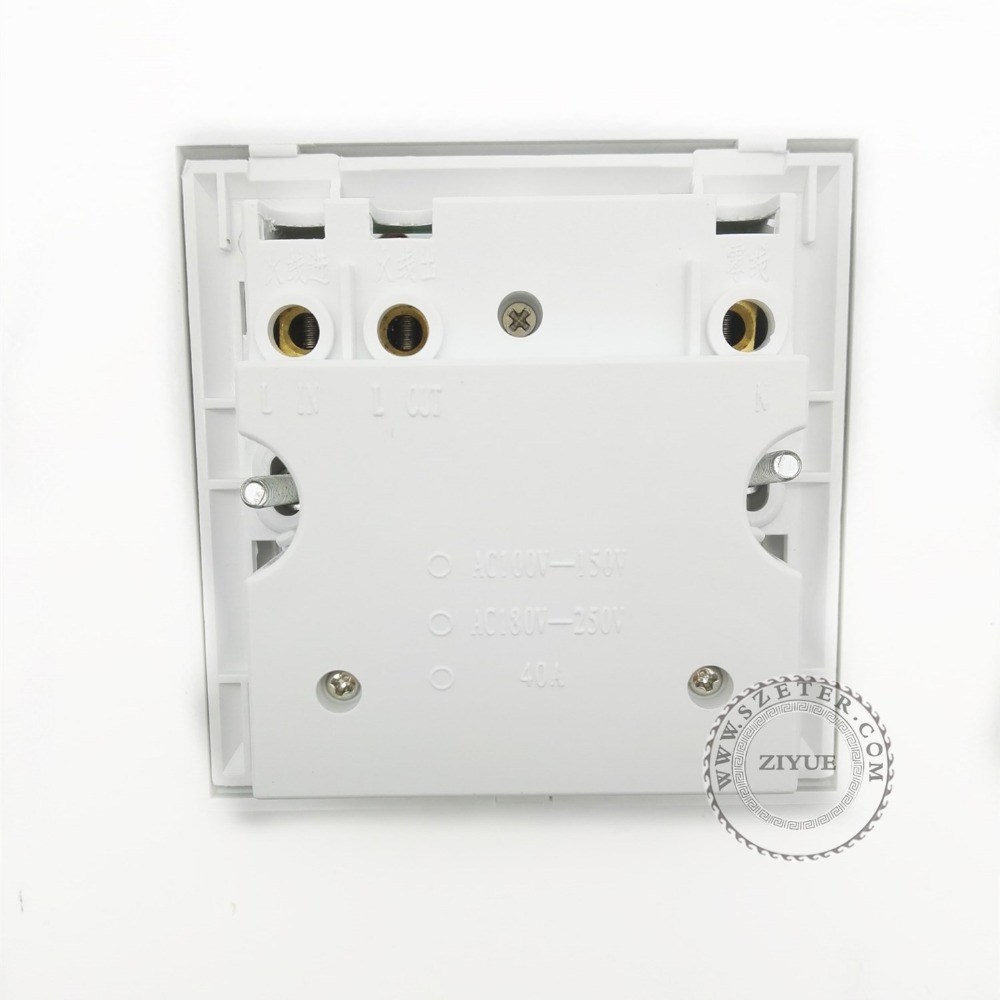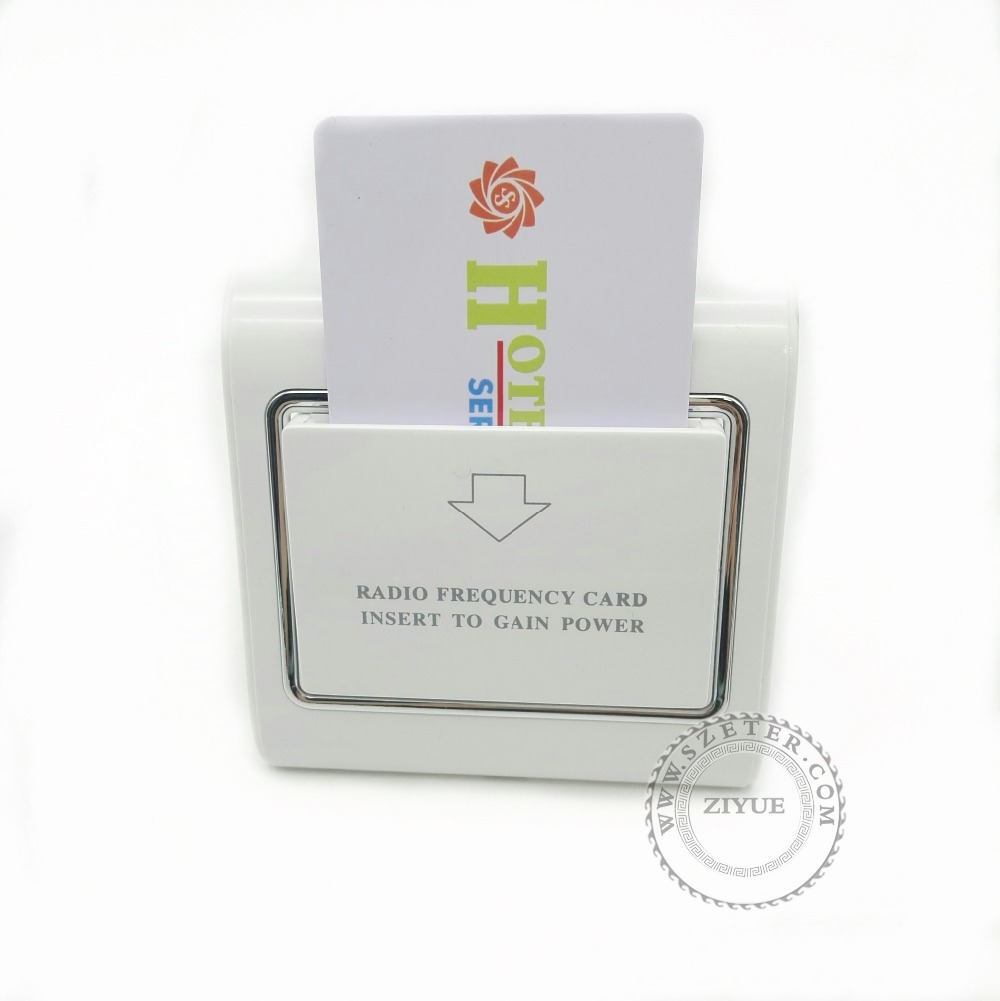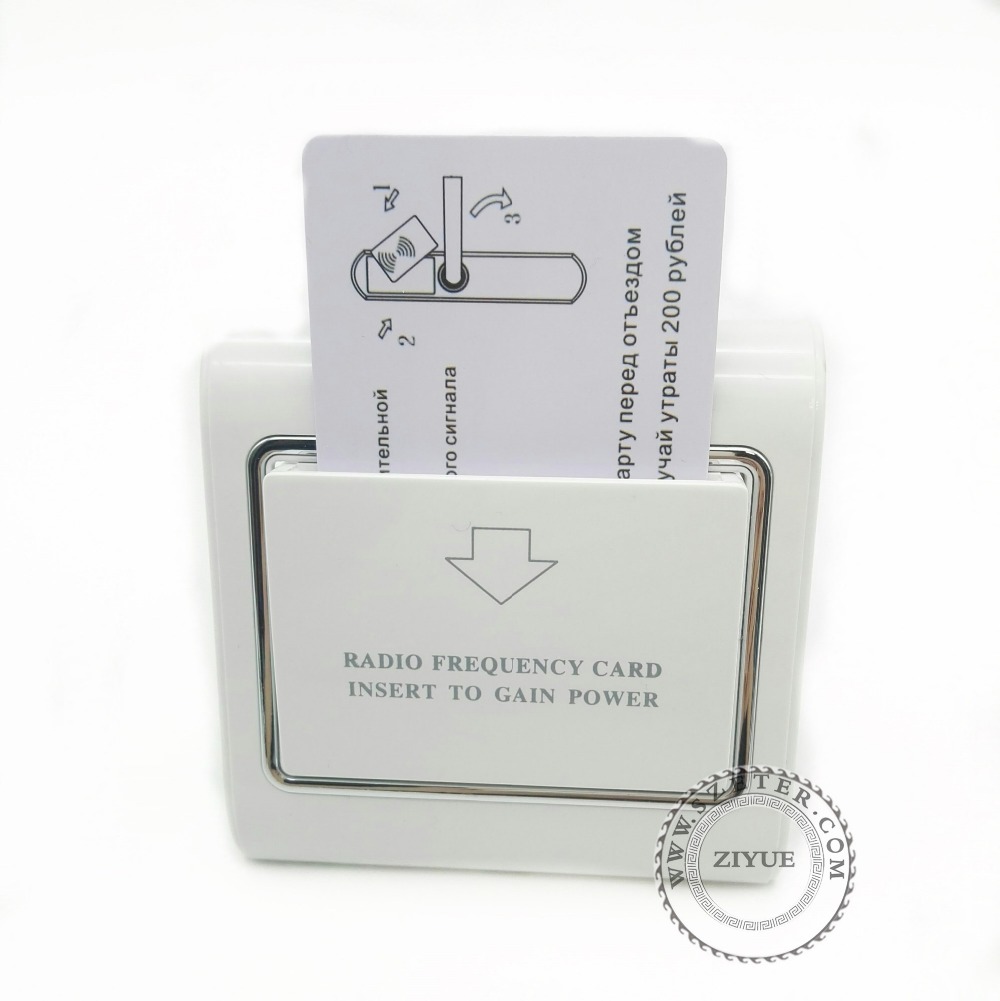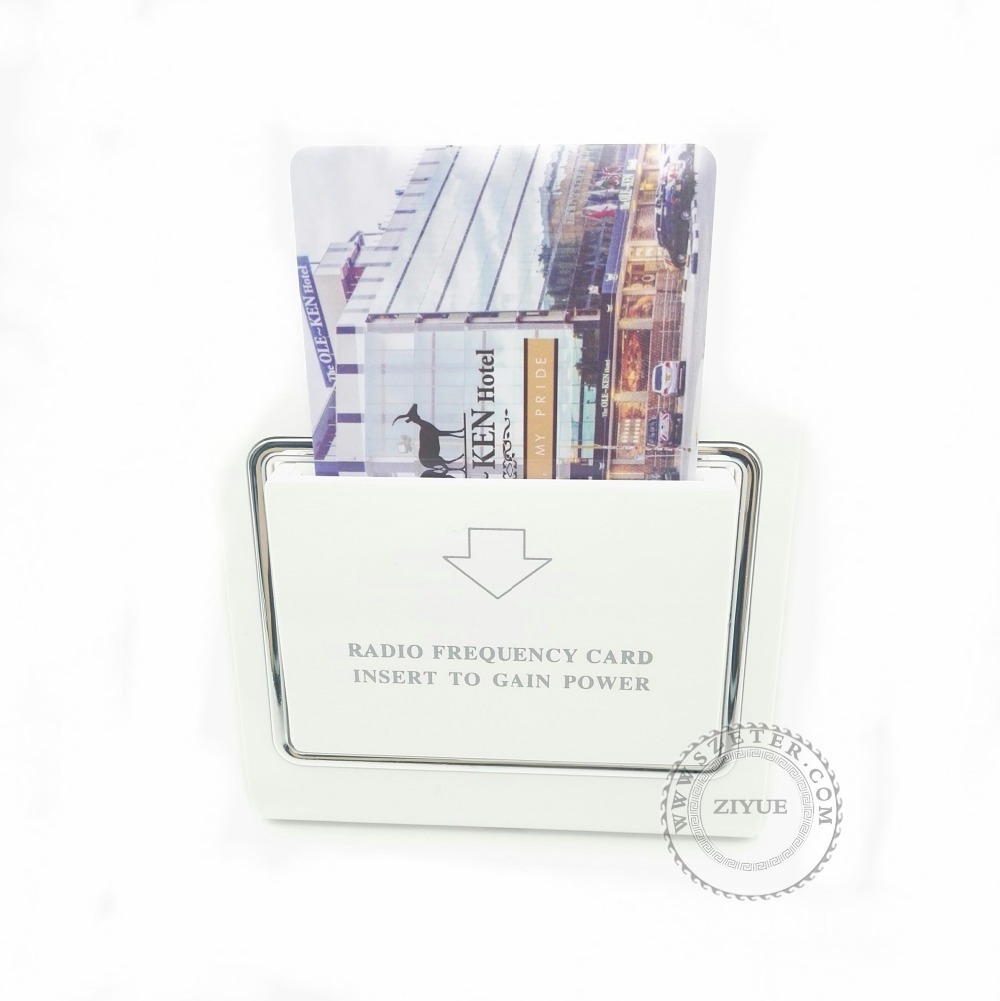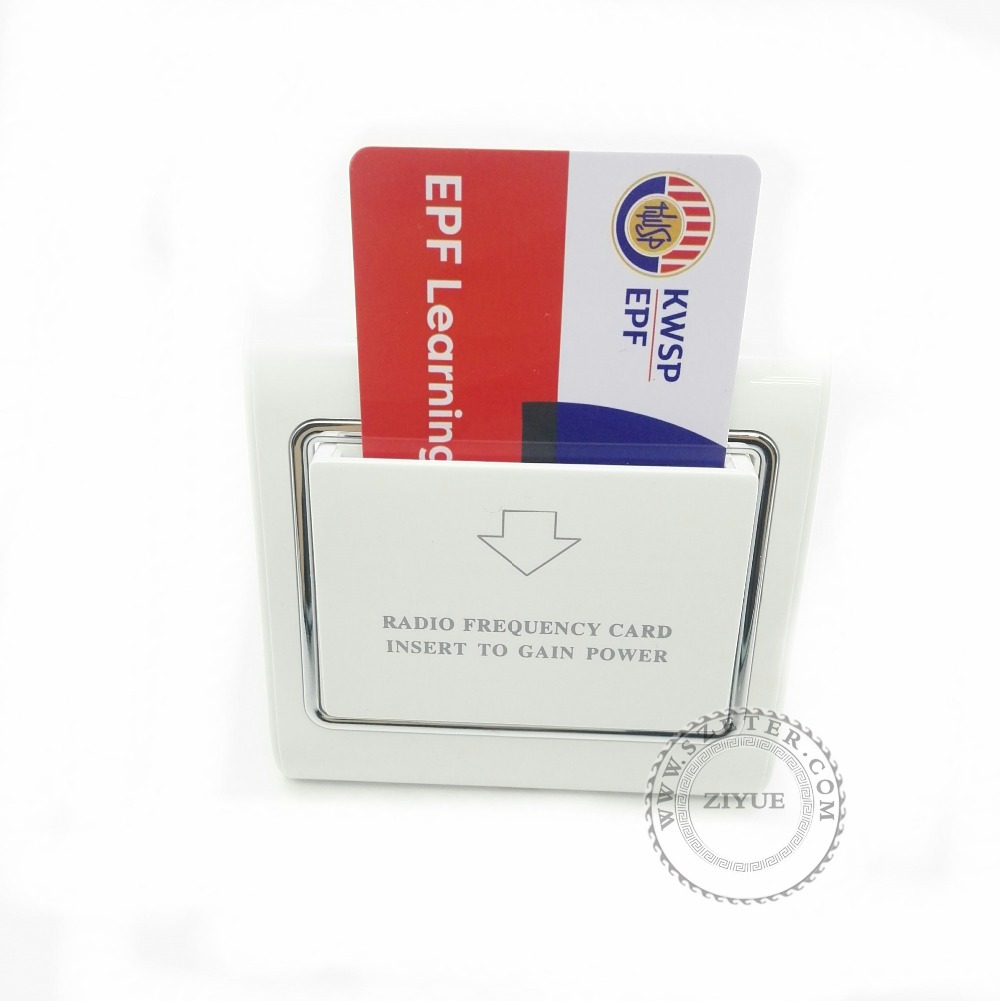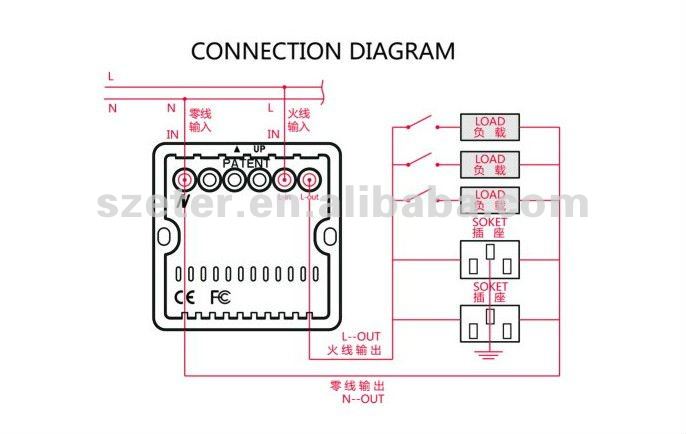 Specifications
1. Multicolor combination, Modular design
2. Delay power off
3. LED indicator
4. Easy use, energy saving
5. OEM made welcome
1 .With the special card, you can open the door, and just insert the same card, you can gain power of the room. Also there is option of our swiches which suitable for any kinds of the same size cards.
This model is special suitable for Mifare card.
2. LED indicator design
LED indicator light-emitting design, more convenient to use at night.
3. Delay power off design
When leaving the room, the guest draw the key card, and then the general power supply can be automatically shut off within 15 seconds, convenience to guests, and also protect the electric device safety.
Intelligent energy saving switch get the benefits for the hotel.
Technical parameters
Operating voltage: 50/60Hz 80-260VAC (other voltages can be customized)
Maximum load current: 30A
Maximum load power: 6000W
Quiescent operating power: 1W
Delay power-off time :10- 20 seconds
Non-working condition: light blue
Service life: When relay contacts 220V in the full load, life expectancy greater than 10 million
Operating temperature: -10 - 60
Working humidity: 50 10-95% RH
Overall dimensions: W86mm * H86mm * D35mm
Case Material: Imported fire retardant PC plastic
Shell Color: Gold, Silver, White (other can be customized)
Tips:
1. The switch no need any software to program it, your room card can work with it directly. (Please check your card type first before you place order, if you any help please contact with me.)
2. The link is not including mouting box. If you need install box, you need pay additional cost.
We can ship them to you together.
Packing: one switch + one card