150ST-M18020 AC servo motor 3.6KW 2000RPM 18Nm and matched servo driver EP100-5A with 5m cable
This item includes :
1PC SERVO MOTOR
1PC SERVO DRIVER
5 meter Motor Cable
5 meter Encoder Cable
1PC EP100 Driver Plug
1 Servo motor
Specifications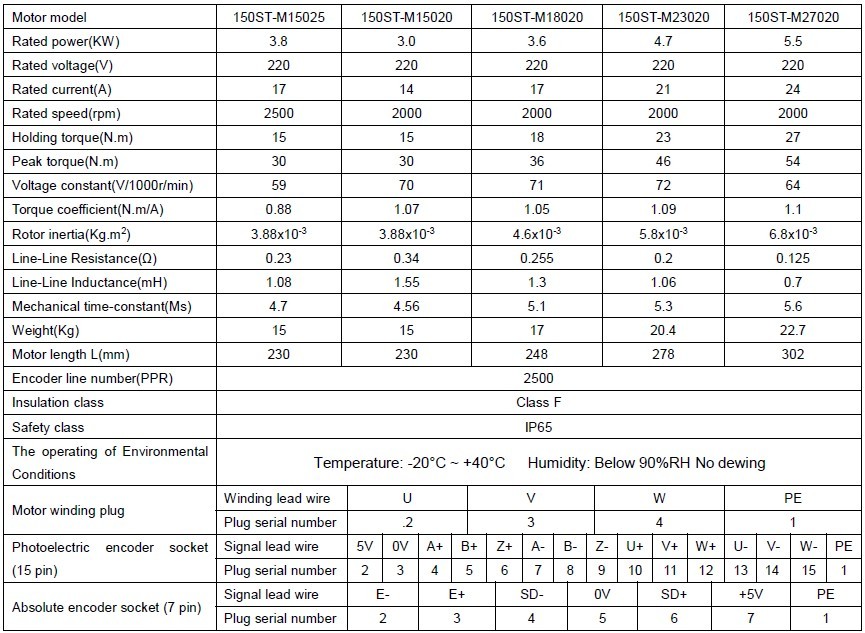 Please contact the Jingbo technical department if you have other special requirements.
Installation precaution
1. Installation/disassembly components coupled to the motor shaft end, do not hit shaft hard to prevent the other side of motor shaft encoder was knocked out bad .
2. Striving to make the best of its shaft to prevent vibration and bearing damage .
Installation Dimension: unit=mm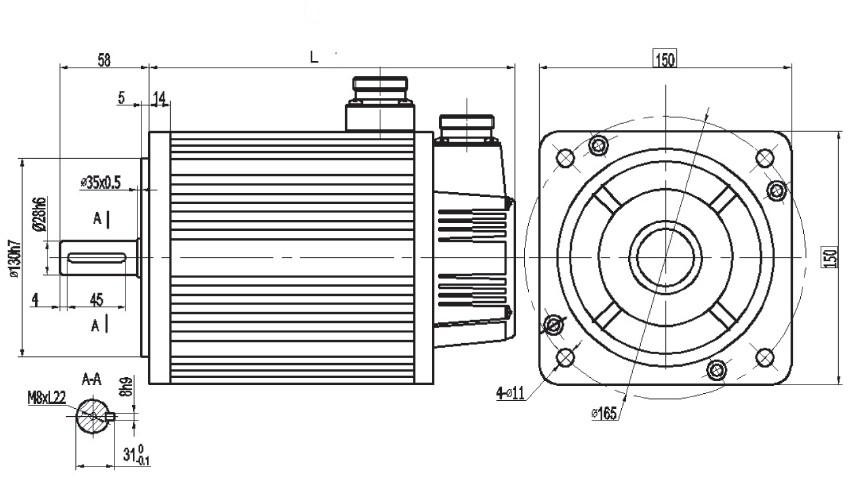 2 Servo Driver
EP100-5A
Model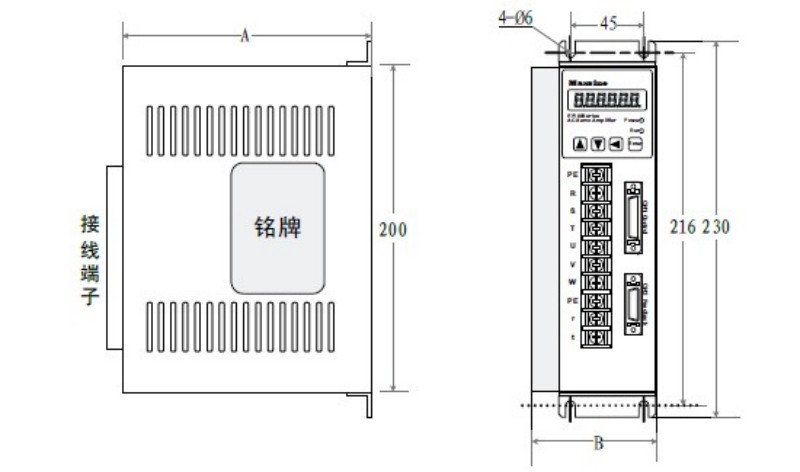 `
Specifications