16A 4KW Room Electric Heating Plug In Thermostat with EU,UK,Italy,France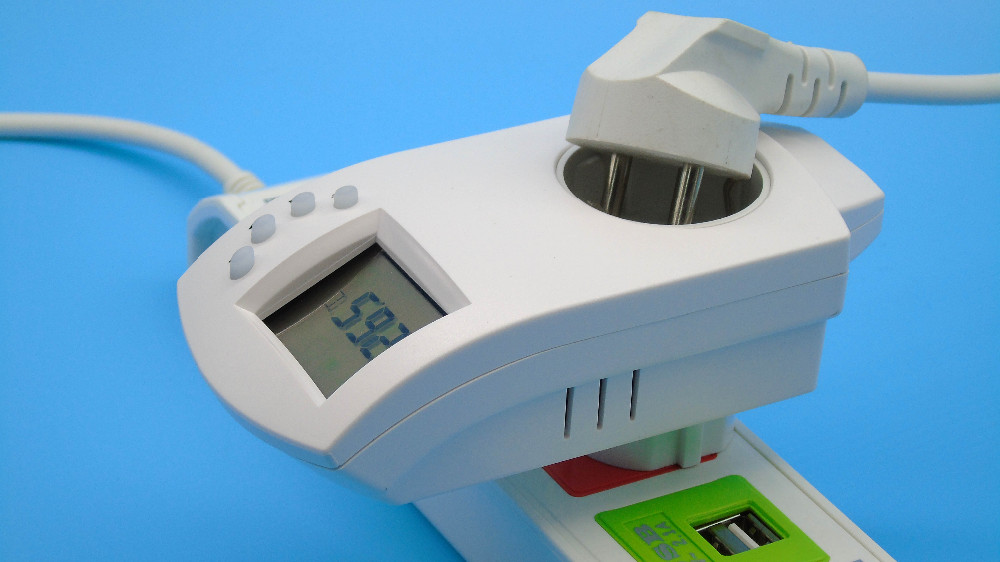 Product operation
1.Power off(power icon display on screen), long press down button for 3 seconds to switch between heating and cooling
2.Power on(power icon not display on screen),long press "M" button for 3 seconds to switch between °C and °F
3.Default States:
Default SET Temperature:20°C
Default Mode:Heating
Technical parameters
Anbang Technical Data
Operating Temperature

-10°C ~ 70°C

Temperature Control range

5°C (40°F) ~30°C(85°F)

Precision

±0.5°C

Connection

230 V ~ 50/60Hz

Load (Max)

16A 4KW – Resistive load;2A 460W – Inductive load

Measuring period:

10 S

Sensor

Interal sensor and external sensor (3meters)

Features

LCD display

Heating/cooling function

°C and°F displaying switchover

Maximum range

100 meters in open area

Application

Electric floor heating

Far infrared heater panel

Socket Type

EU,UK,Italy,France,USA and so on sockets type
Screen display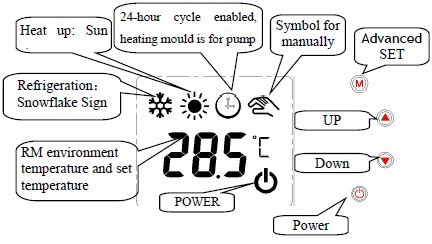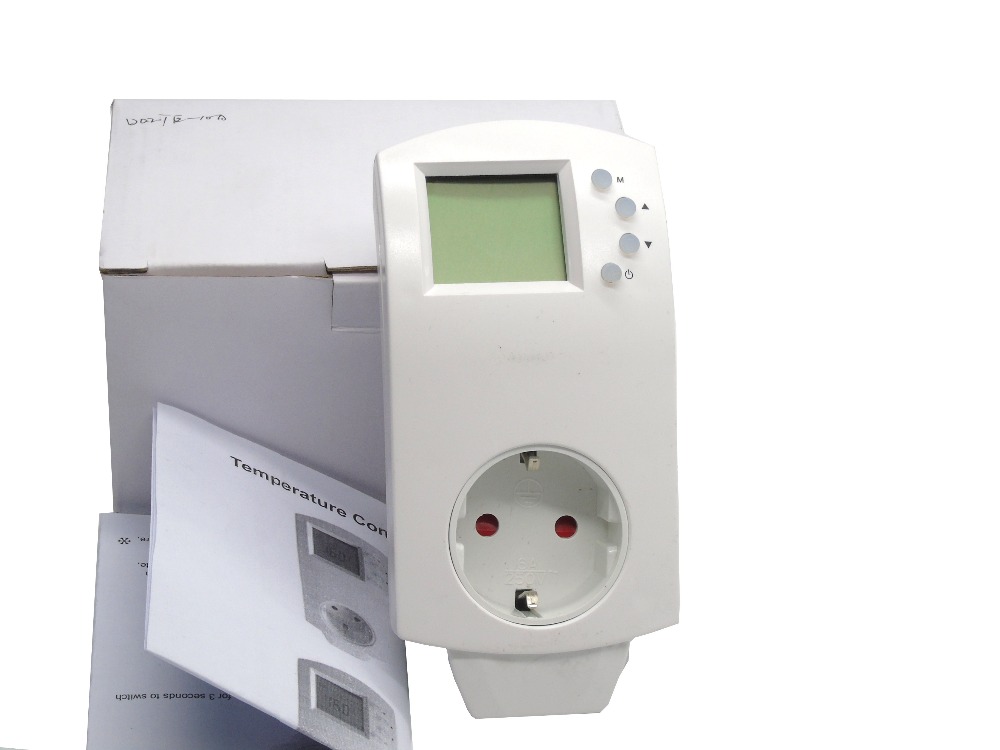 Important safety precautions
1) Do not use an extension lead.
2) Do not plug any device performing mechanical movement directly into the temperature controller.
3) Fan or other appliances with exposed elements should not be left unattended,and it is recommended that these types of appliances are not connected to the temperature controller.
4) Do not insert needles or any other metal objects into mains outlet.
5) Avoid moisture,extreme temperatures, shock and vibration.
6) Used indoors only and do not be exposed in Sunshine.
7) Recommended ambient temperature is 10ºC~ 40ºC
8) Do not open the temperature controller. Repaired must be performed by authorized service personnel only.
9) To clean casing and display use a soft cloth. Do not use chemical or scouring agents. Do not submerge in water.
10) Keep device out of the reach of children.
11) Recharge the battery when the LCD displays "LO".