2000W 48V Wind Generator Charge Controller, 2KW 48V Wind Charge Regulator with Waterproof Grade IP67, CE Certificate Approved
Technical Parameter: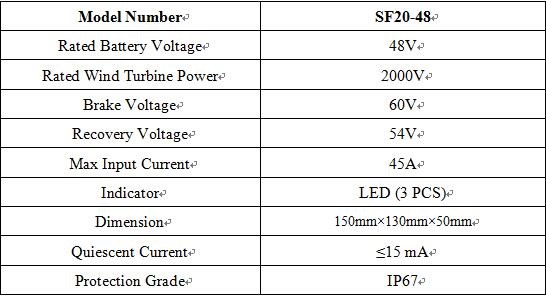 1. Safety Instructions
PLEASE READ THESE INSTRUCTIONS CAREFULLY PRIOR TO INSTALLATION OR OPERATION OF THIS PRODUCT.
1 Please make sure the output voltage of wind generator is consistent with rated battery voltage.
2 Please connect the cables of plus-n-minus of battery firstly and then connect the three cables of wind generator.
3 Please make sure you connect battery and wind generator with controller according to this instruction, opposite polarity or wrong position connection will result in abnormal operation of system or damage of system components.
4 When operating hand braking, please make the smaller red cable and battery anode in short circuit, then controller will brake. Disconnect the smaller red cable, hand braking function will be cancel.
2. Wiring
1 Connect the "+" and "-"of battery with battery plus-n-minus input terminals of controller.
2 Connect the three cables of wind generator with three voltage input terminals of wind generator of controller.
3. Lights
1 When battery light (green) is on, it indicates battery connection is normal.
2 When wind generator light (green) is on, it indicates wind generator connection is normal and it shows the rotation speed of wind generator by twinkle speed.
3 When brake light (red) is on, it indicates controller is braking automatically due to battery full charged or over-current protection function operation of controller.
Instruction for wind turbine generator controller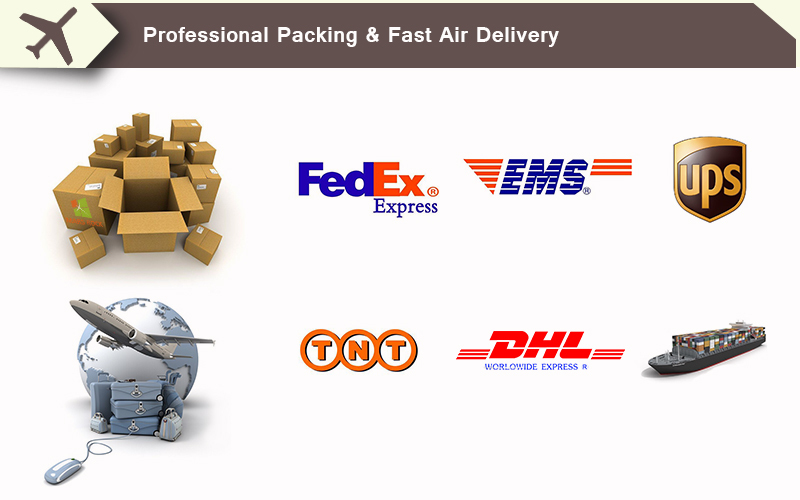 1.Depending on our advanced facilities and experienced engineers, we can assure you high quality products with reasonable price.
for more questions, pls leave a message on aliexpress or contact us via Trade manager.
2.Our after sales service also keep tracking it and send message to you when there is any delay in shipping.
3.When you receive the package, please open the package and check all the items are working in good condition before you sign.Don't sign if the items are broken,and ask the delivery company to make a "damage certificate" Otherwise,we will not provide any warranty and refund.
Q: Why are your prices so low, are these quality items and brand new?
A: YES, you pay the FACTORY PRICE!
We sell brand new items directly from factory in Asia. That is why our prices are so competitive.
To maintain quality control ,we do personally inspect for each item prior to shipment. All items are 100% new and inspected.
International Buyers---Please note
Customer satisfaction is most important to us.If you have a problem or question regarding your transaction,please contact us before leaving any type of feedback or open any dispute.Negative feedback does not solve anyting,we will try the best to resolve the issues.
Thank you in advance for your patience.