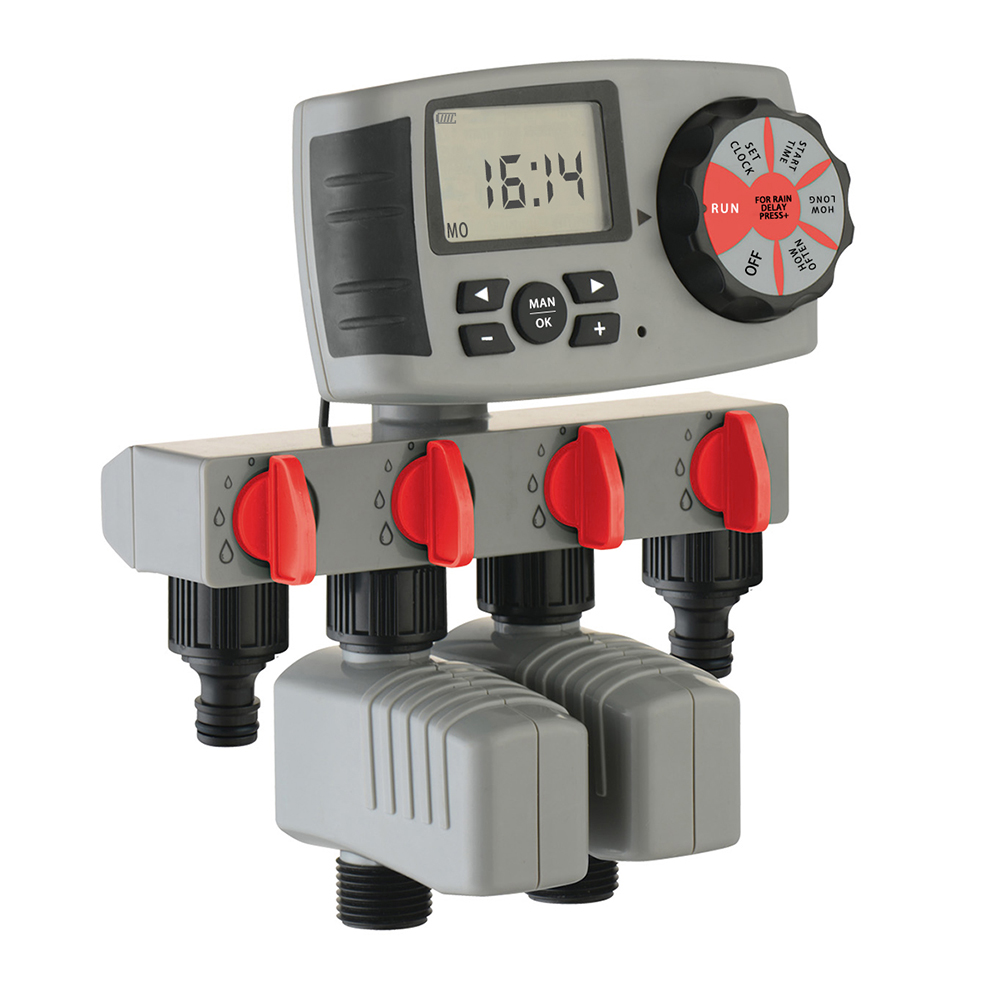 Product Description:
>>One 4-way water distributor and two solenoid valves are included
>Easy settings in one controller
>Turn faucet into a 4-zone watering system
>2 XAA alkaline battery required (not included)
>How long :1,2,3,4,5,6,7,8....180mins ( every valve can be set alone)
> Frenquency can be set per day, 2,3 ....15 days, week mode
>Start time can be set 4 cycles
??>It can work with rain sensor 21103(if you buy the rain sensor, please remark send an adapter or send order message )
Controller Specification:
>Working voltage: DC 3V
>Battery: 2 XAA alkaline battery
>Static current: <=60uA
>Drive pulse width: 100ms, pulse height: 18v
>Low voltage sign blinks at <=2.4V
>Working water pressure: 0.5-8 BAR
>Working water temperature: 5-60 degree (please don't use in a freeze environment )
?Color: grey and red
(we will send in random color and design, if you have special requirement on that, please check with us if available.)
Remark:
If you need the specific manual, please relate to us by order message or conversations, and provide your email , we will send to your email .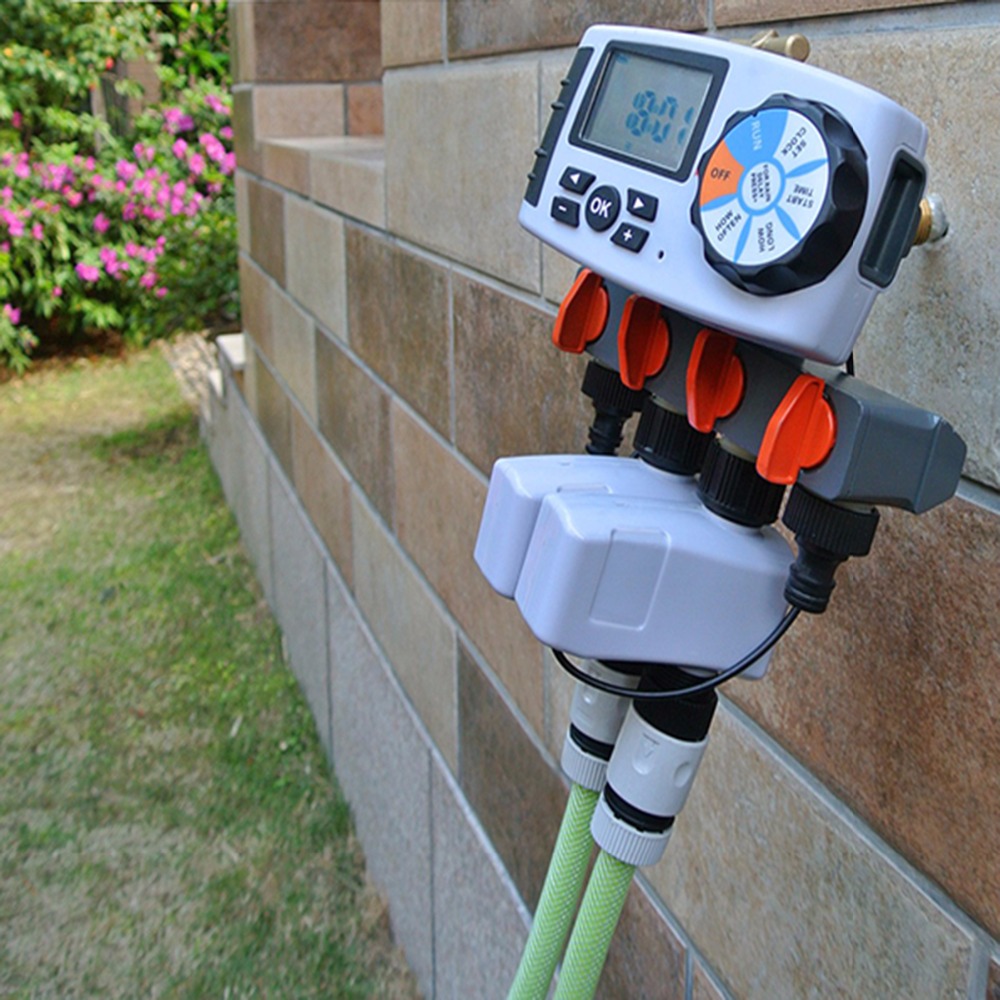 Additional solenoid valve and rain sensor :