2017 New Arrival GM320 LCD Digital IR Infrared Temperature Meter Point-50-330 Graden Non-Contact Thermometer
Description
Used to measure the surface temperature of hot water pipes, hot engine parts, hot tubes or Insulation, electrical connection etc.
Support switch between °C and °F, data hold function, easy to use.
Auto power shut off in 7 seconds without any operation.
Support nomal mode, max and mini mode for daily usage.
Back-light included for increased night visibility.
LCD display for easy to see the screen.
Target pointer On/Off selection.
Specifications
Color: orange.
Size: 140*85*35mm(L*W*H).
Model Number: GM320.
Style: handheld.
Display Type: Digital.
Theory: infrared thermometer
Max Measuring Temperature: 120°C & Above.
Temperature range: -50-330°(-58~626°).
Accuracy: ±1.5% or ±1.5°.
Resolution: ±1% or ±1°.
Distance Spot Ratio: 12:1.
Emissivity: 0.95 (fixed).
Resolution: 0.1°/0.1°.
Response time: 500m/sec, 95pct response.
Spectral response: 8-14 um.
Maximum Show Value: 380 °.
Working Temperature: 0 to 40 °.
Red Laser Power: less than 0.5 MW.
Power supply: 2 x AAA battery(not included).

Note
There might be a slight errors due to different hand measurement.
Package included:
1 * infrared thermometer.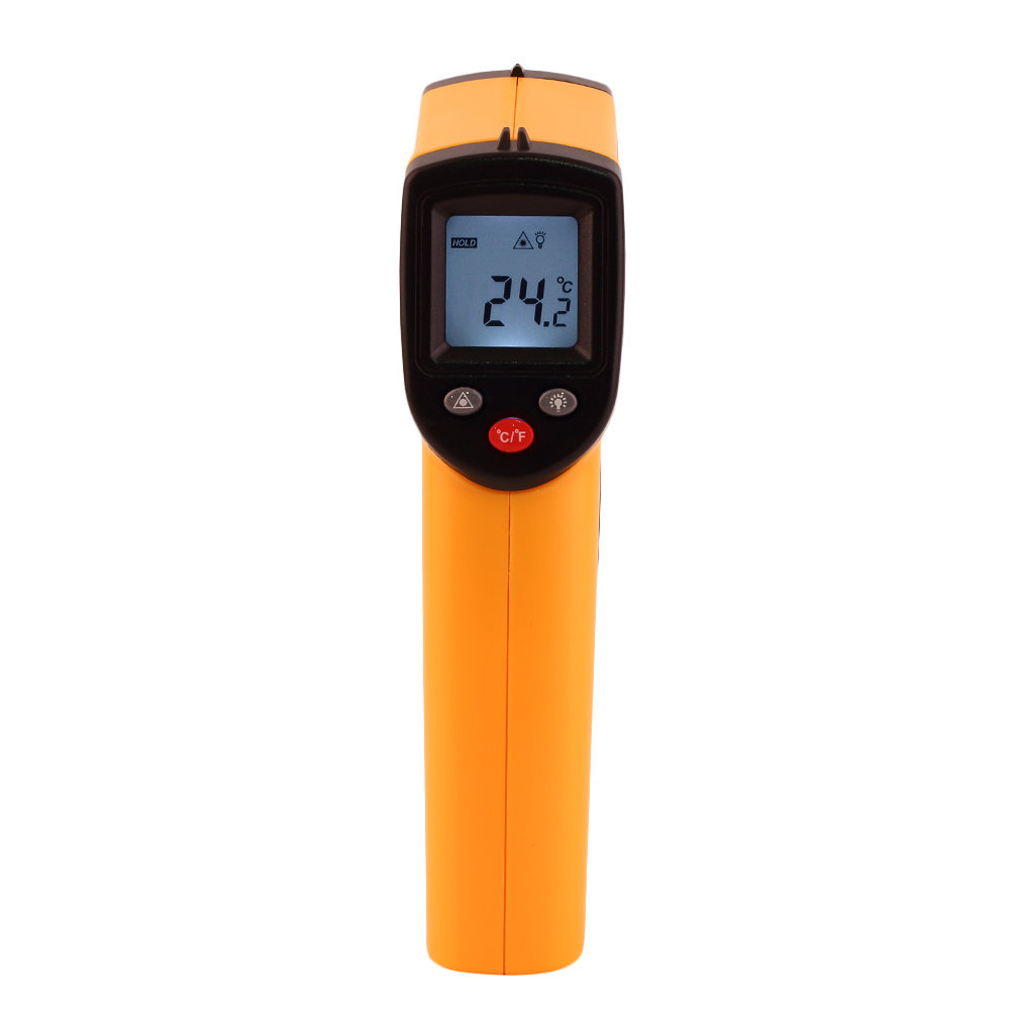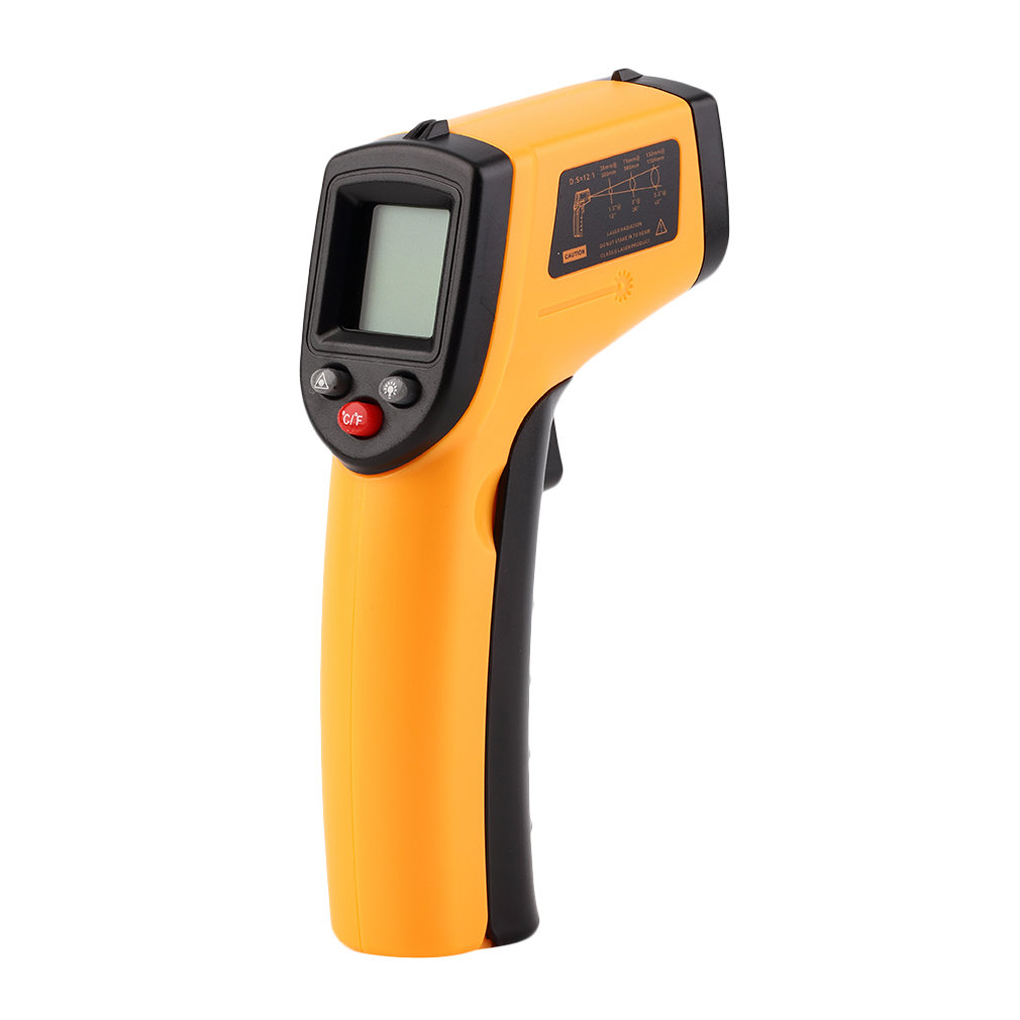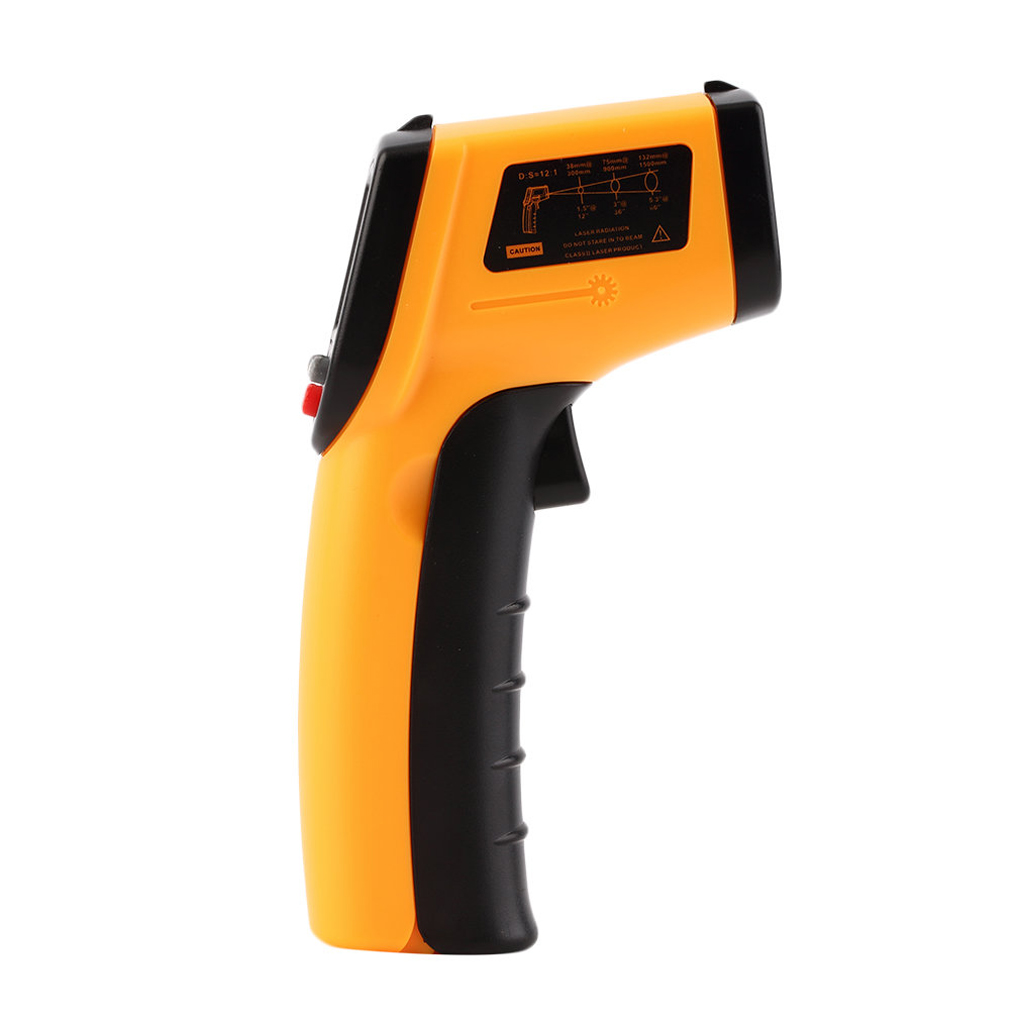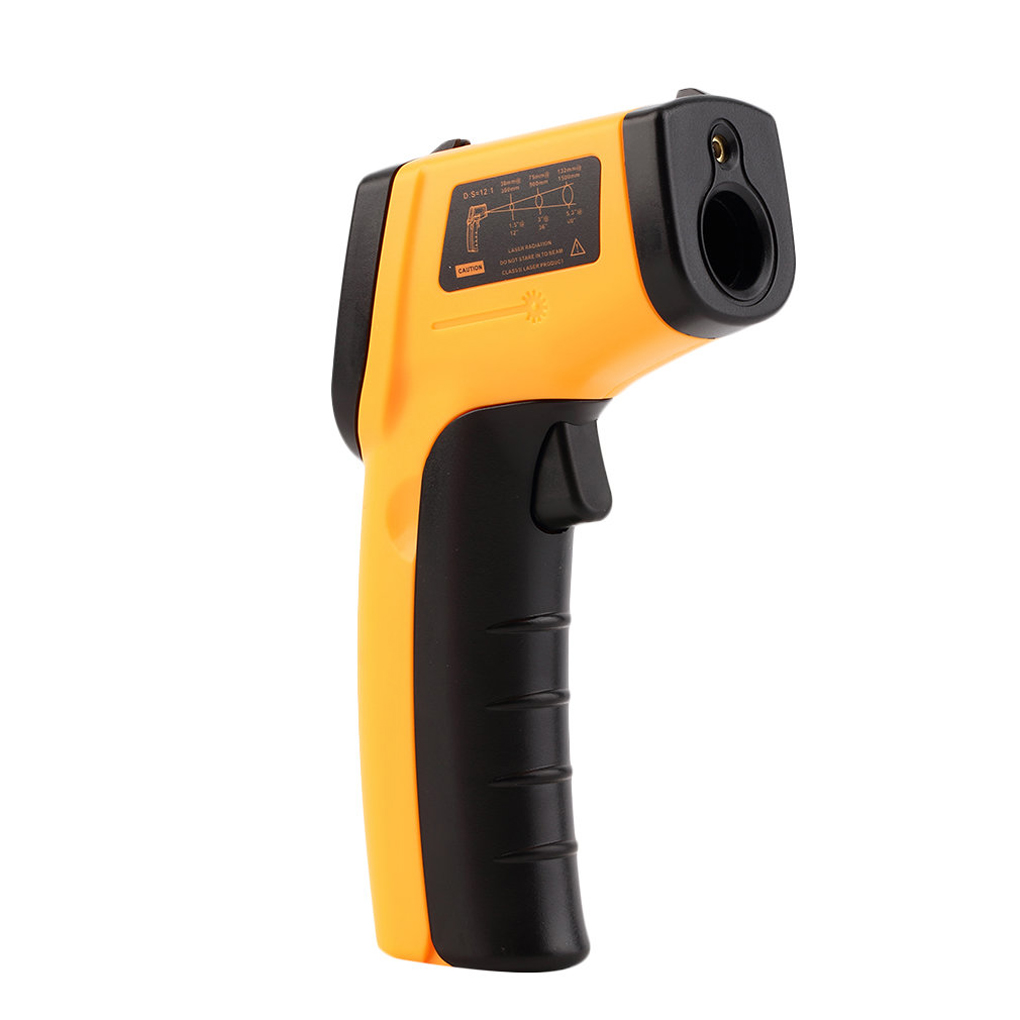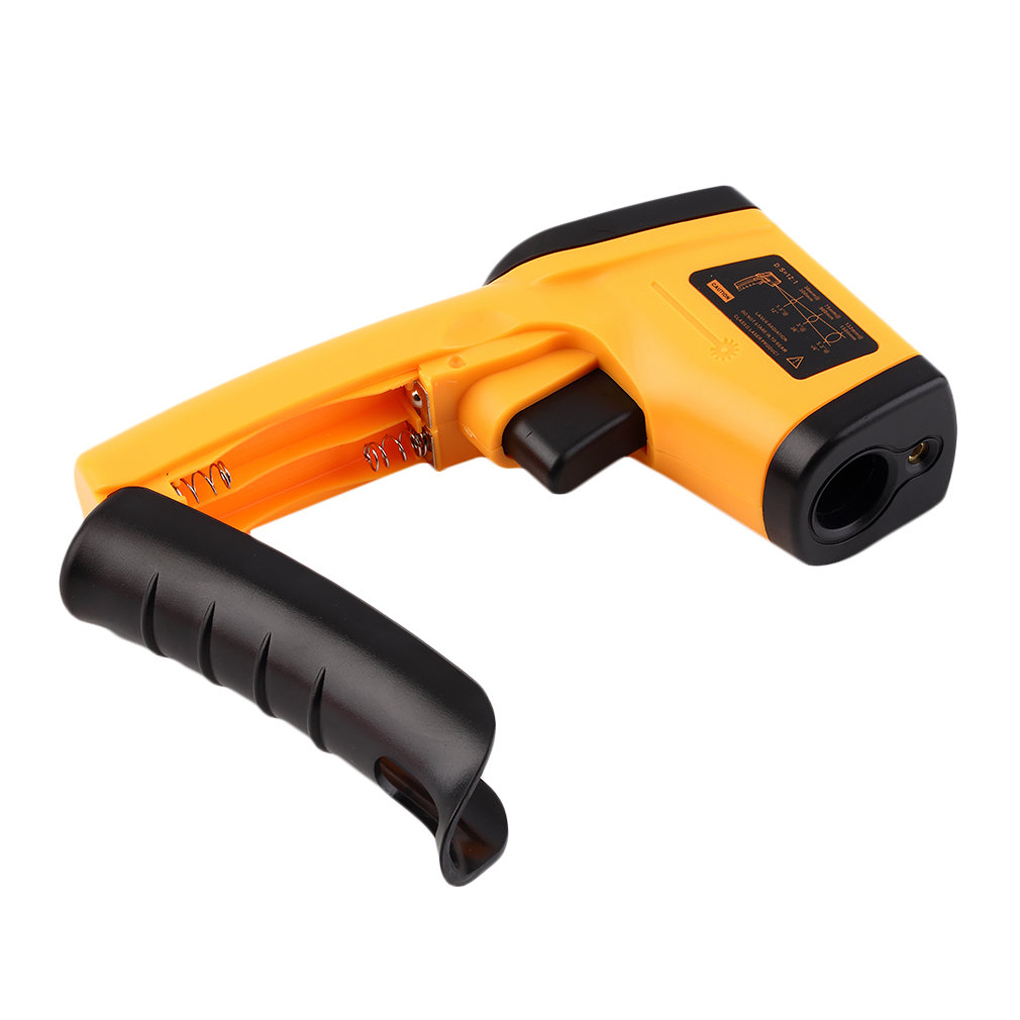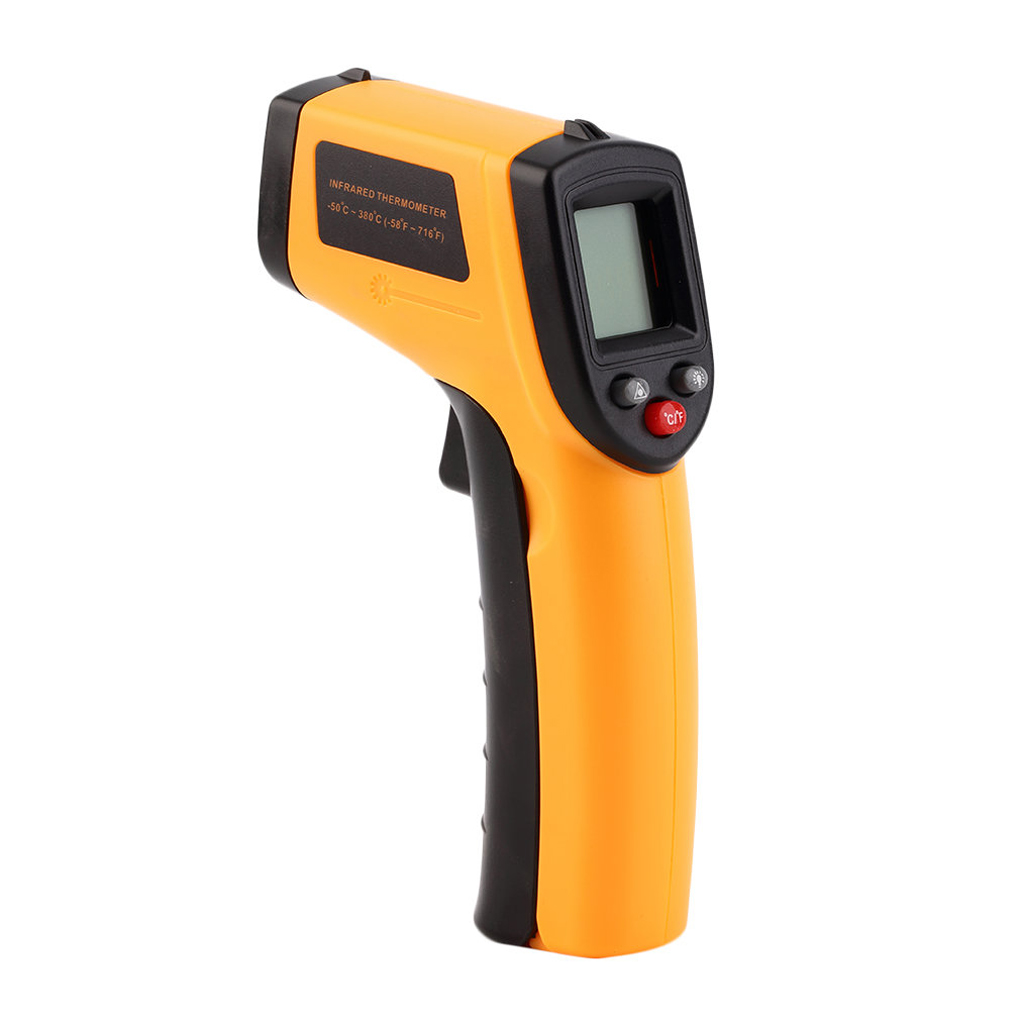 Our advantages