Main Function:
Switch the modes between cool and heat; Control temperature by setting the temperature setting value and the difference value; Temperature calibration; Refrigerating control output delay protection; Alarm when temperature exceeds temperature limit or when sensor error.
Features:
Measure range: -50~+99 Deg.c
Mounting size:71*29mm
Auto switch between refrigerating and heating
Retrun difference value
All-purpose Temperature Controller STC-1000:
Voltage:220VAC±10%
Specification:
Front panel size75(L)×34.5(W)mm;
Mounting size:71(L)×29(W)mm;
Product size75(L)×34.5(W)×85(D)mm;
sensor length:2m (include the probe).
Technical Parameters:
Temperature measuring range: -50~99 Deg.c
Resolution: 0.1oC;
Accuracy: ±1oC (-50~70oC);
Sensor error delay: 1 minute
Power supply: 110V-220VAC±10%, 50/60Hz;
Power consumption: ≤3W;
Sensor: NTC sensor (1PC);
Relay contact capacity: Cool 10A/250VAC;Heat 10A/250VAC;
mbient temperature: 0~60oC;
Storage temperature: -30~75oC;
Relative humidity: 20%~85% (No condensate).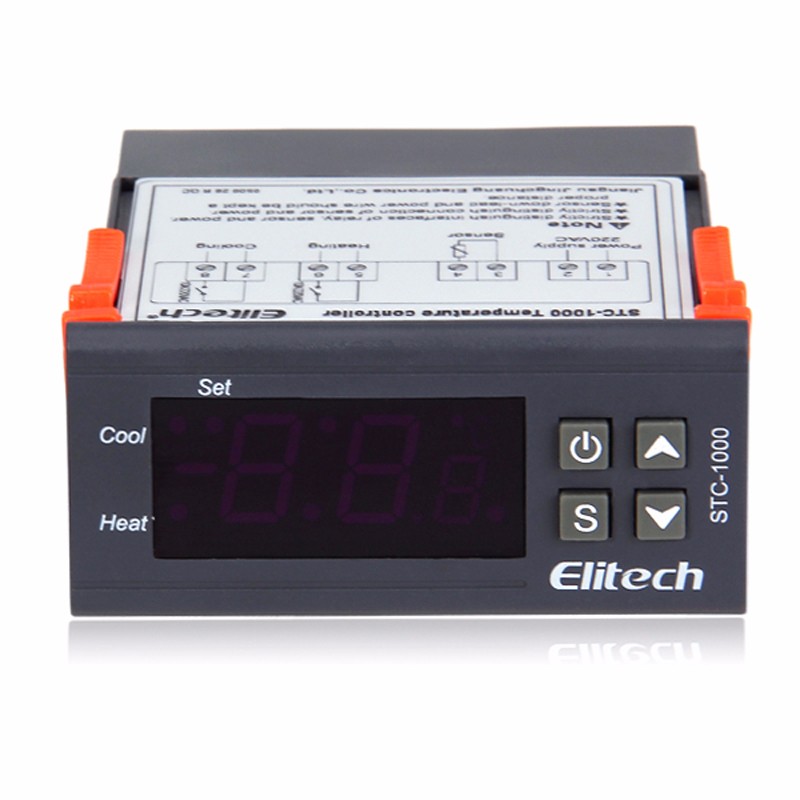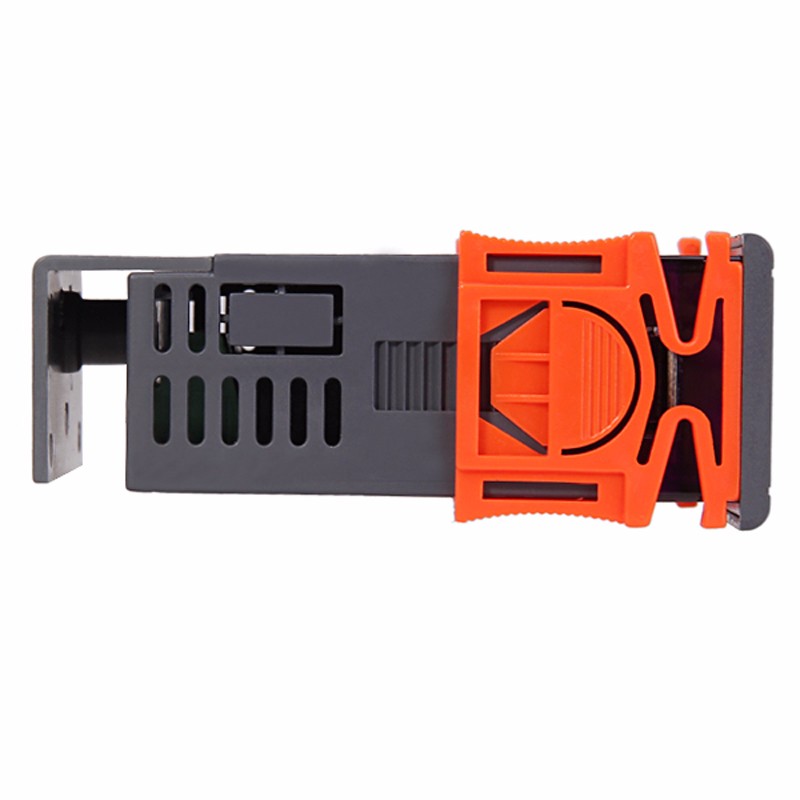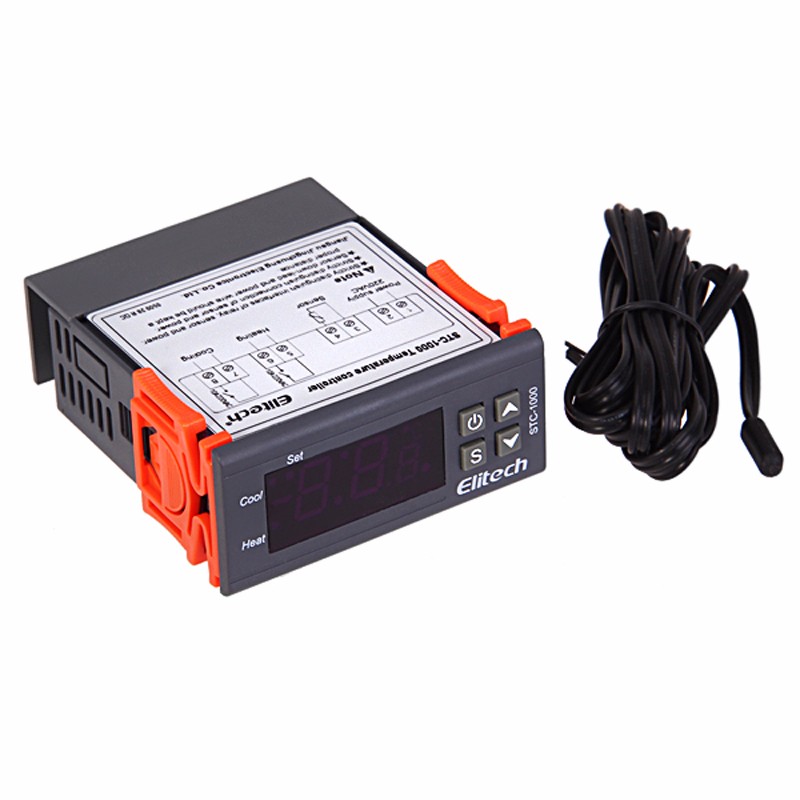 Package include:
1 x Mini Digital Temperature Controller Thermostat Aquarium
1 x Temperature sensor probe with 2M cable
1 x Instruction Manual
In Retail Package