This Item includes:
3 PCS Nema 23 Dual Shaft Stepper Motor with 425oz-in holding torque,3A,Dual shaft
1,Stepper Motor
Technical Specifications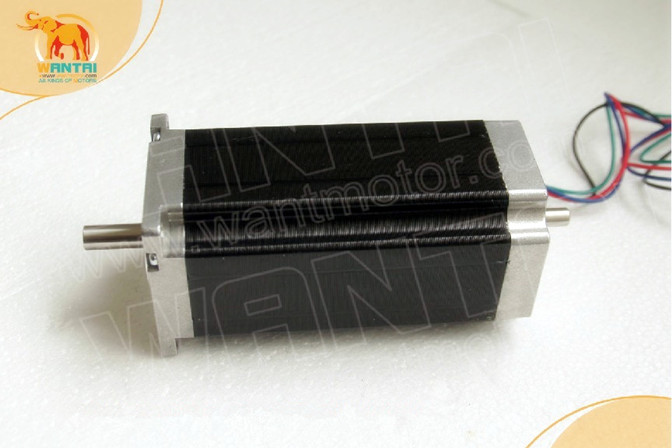 Part No.: WT57STH115-0304B(57BYGH115-003B)
Frame Size: NEMA23
Step Angle: 1.8 degree
Voltage: 6.3VDC
Current: 3 A/phase
Resistance: 2.1Ohm/phase
Inductance: 9mH/phase
Holding torque: 30Kg-cm 425oz-in
Rotor inertia: 810 g-cm2
Detent torque: 0.89 kg-cm
Number of wire leads: 4
Weight: 1.55KG
Length: 115mm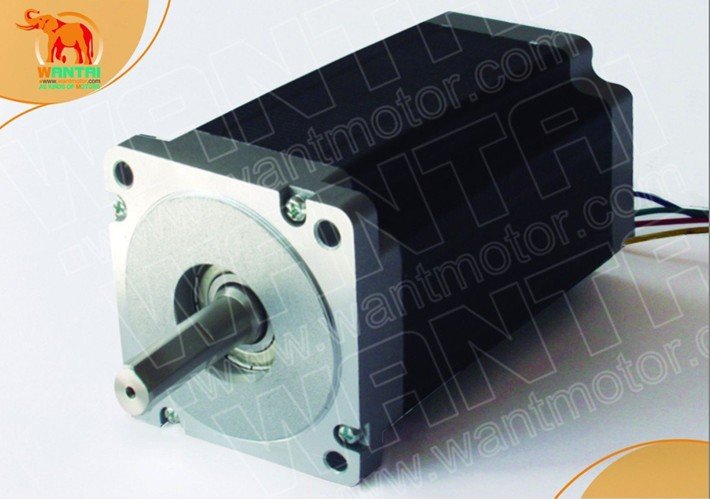 More Order quantites, more discount!!!
Our Products are mainly used in robotization, Spinning Automatization, Printing, Packing, Medica Machine, Make-up Equipment, Communication, Household Appliance, Water Pump, Milling Machine, Engraver Machine, CNC Routers.. etc automatic equipment of various trades.
We ship worldwide!
We product all kinds of motors & driver. And we can manufacture products according to our customer's design.
Currently we are looking for qualified stocking distributors with competitive price and good discount in United States & Canada for mutually beneficial long-term relationship. We try our best to support our distributors and business partners to develop more market percentage.
Please join us, let's create the glorious future together!