30A Solar Controller 20A 10A with Load Light Control and Delay Timer LED Display 12V 24V PWM Solar Panel Regulator for Lighting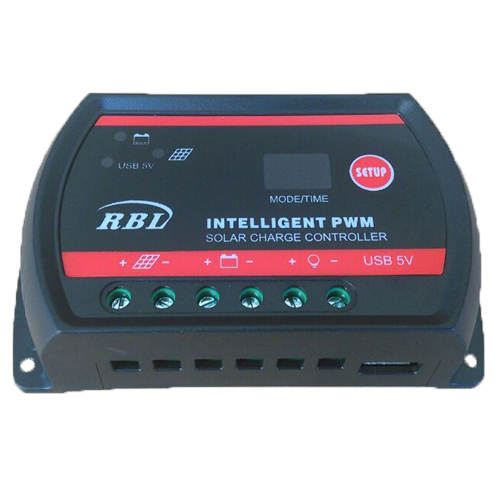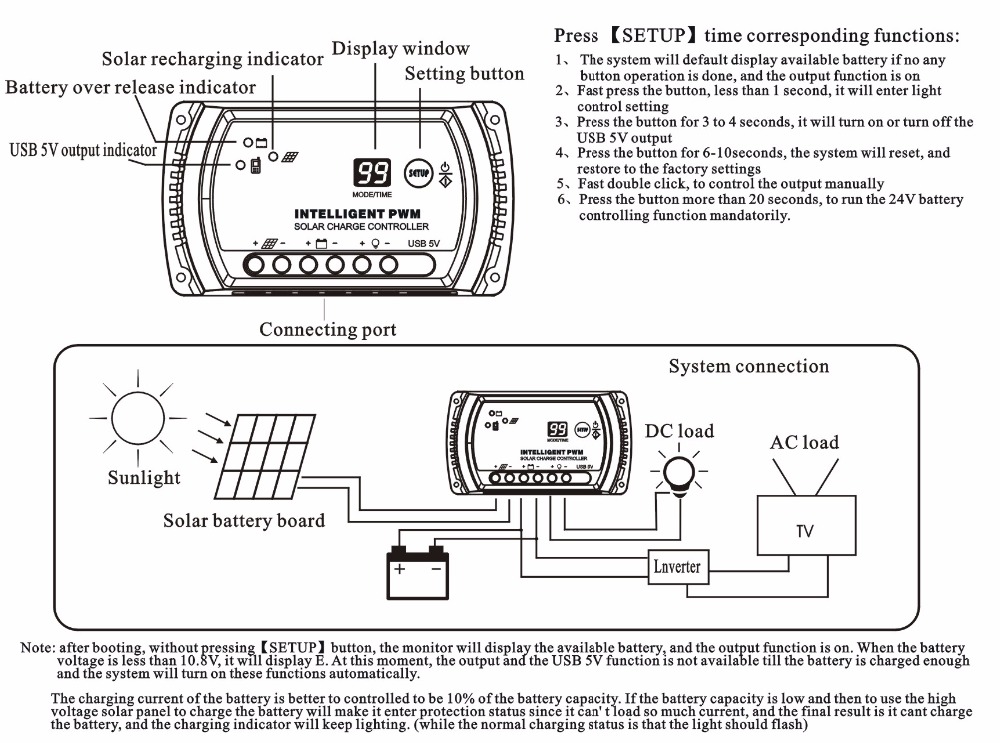 1.LCD display, battery power display
2.Light control &delay time, lightening protection, automatic cooling function for over heating, 24V Battery active program.
3.Adopt microcomputer process to control and realize the SOC control of intelligent optimization.
4.With a protection for over-charging, over-discharging, back-flow prevention, overheating, etc. All these can ensure the reliability of the system and safer use.
5.One-button operation to finish all settings
1.Output: USB 5V(USB DC 5V Recharge the phone), DC 5V*1(1A)
2.System voltage output: 12V/24V auto work
3.Current rating: 10A/20A/30A
4.MAX Current rating): 12A/24A/36A
5.EER: 92%£¨PWM2.0£©
6.Control mode: PWM pulse debug mode
7.Over release voltage returns: 12.2V/12V, 12.2V*2/24V
8.Over release voltage: 10.8V/12V, 10.8V*2/24V
9.Overloading voltage protection: 15V/12V, 15V*2/24V

1X Solar charge controller(neutral)
1X English User's manual(neutral)