45A Advanced eTracer MPPT Solar Charge Controller, 12/24/36/48V auto recognise, with RS232 CANB and Ethernet communication port
Part 1. About eTracer series MPPT Charge Solar:
eTracer is an advanced Maximum Power Point Tracking (MPPT) controller for off-grid photovortaic (PV) system up to 3KW. The controller features a smart tracking algorithm that maximizes the energy harvest from the PV by rapidly finding the solar array peak power point in all the weather condition. The controller provides higher efficiency up to 98% with lower power loss. Include up to 450days logging by connecting to internet.
The Tracer series controller is for off-grid solar system and control the charging and discharging of the battery, both suitable for the solar power system and the street light system. The controller features a smart tracking algorithm inside that maximizes the energy from the solar PV module(s) and charge the battery. At the same time, the low voltage disconnect function (LVD) will prevent the battery from over discharging.
The Tracer controller charging process has been optimized for long battery life and improved system performance. The comprehensive self-diagnostics and electronic protection functions can prevent damage from installation mistakes or system faults. In addition, the Tracer controller has a TS-R interface to allow communication with a meter for remote monitoring.
Part 2. Product main features:
1. 12/24/36/48V auto work;
2. Advanced MPPT technology;
3. Several seconds tracking speed;
4. High Tracking efficiency of 99%;
5. Multiphase synchronous rectification technology;
6. Peak conversion efficiency of 98%;
7. DSP&ARM processors architecture ensures high speed and performance;
8. Multifunction LCD displays system data and status;
9. Three kinds of communication ports :RS232, CAN BUS and Ethernet;
10. Three stages charging optimizes battery performance;
11. Software update by users;
Part3. Technical information:
Model

ET2415N

ET3415N

ET4415N

ET6415N

Nominal System Voltage

12V/24V/36V/48V auto work

Rated Battery Current

20A

30A

45A

60A

Max. PV open circuit voltage

150V

Voltage range

8~72V

Max. PV input power

260W (12V)

400W (12V)

600W (12V)

800W (12V)

520W (24V)

800W (24V)

1200W (24V)

1600W (24V)

780W (36V)

1200W (36V)

1800W (36V)

2400W (36V)

1040W (48V)

1600W (48V)

2400W (48V)

3200W (48V)

Self-consumption

1.4~2.2W

Grounding

Negative

Mechanical

Overall

206x203x105mm

231x203x105mm

285x203x105mm

285x203x121mm

Mounting

150x193mm

150x193mm

200x193mm

200x193mm

Terminal

35mm2

35mm2

35mm2

35mm2

Net Weight

2.6kg

4.1kg

4.4kg

5.0kg

Environmental

Ambient Temp. Range

-25°C~+55°C

Storage Temp. Range

-30°C~+85°C

Humidity range

10%-90% N.C.

Enclosure

IP20
Part 4. Electronic protection:
1. PV array short circuit;
2. PV over current;
3. PV over voltage;
4. Over charging;
5. PV reverse polarity;
6. Battery reverse polarity;
7. Overheating protection;
Part 5. Product pictures display:
1.ET2415 / ET3415N / ET4415N / ET6415N (12/24/36/48V auto recognise, 20/30/45/60A optional )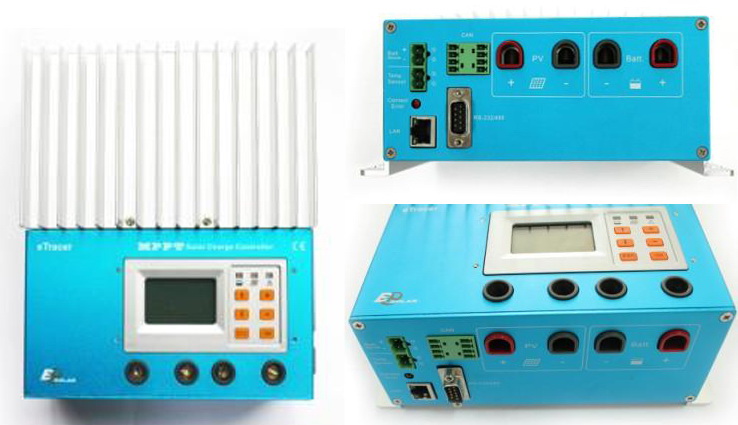 2. TS-R (Remote Temperature Sensor)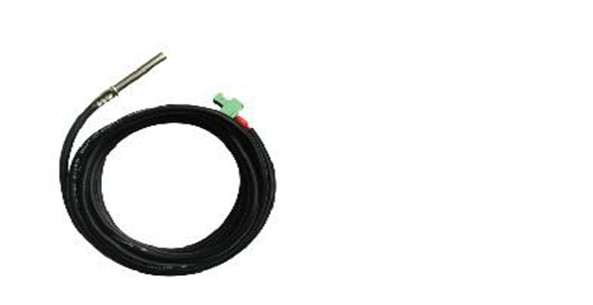 Part 6. System connection overview: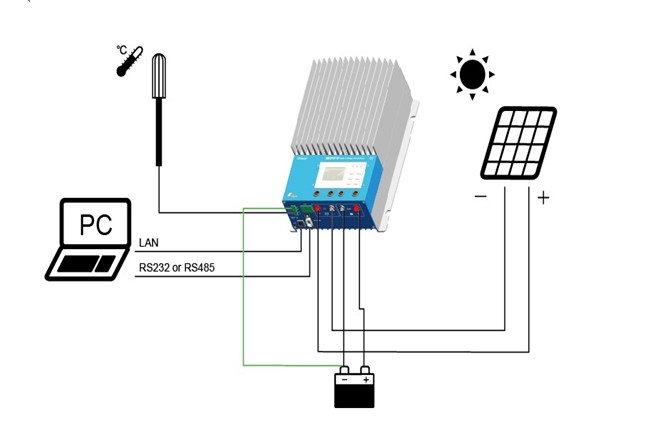 Part 7. About US:
Mars Rock has the abundant technical strength, the independent research and development of modern production base, advanced production equipment, and a group of first-class r&d engineers and sales personnel. We strictly accord to ISO9001/2000 international quality system operation. Device type selection of procurement, product manufacturing, quality control, product after-sales service have been formed such as strict, rigorous, standardized management procedures. MPPT controller product has passed TUV, CE, FC, CB, CSA international certification authority; Has been widely used in electric power, fire control, transportation, finance, construction and other fields, products are exported to Europe, Asia, the americas, Australia, Africa, and many other countries.