Dual Digital RKC PID Temperature Controller CH102, Thermocouple/RTD input,Relay Output
Input: Thermocouple/RTD
Output: Relay
Alarm: 1
Power: 100-240VAC, 50/60Hz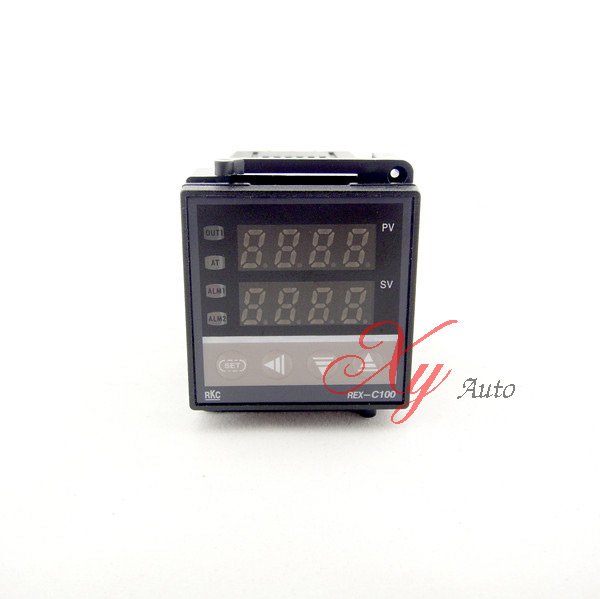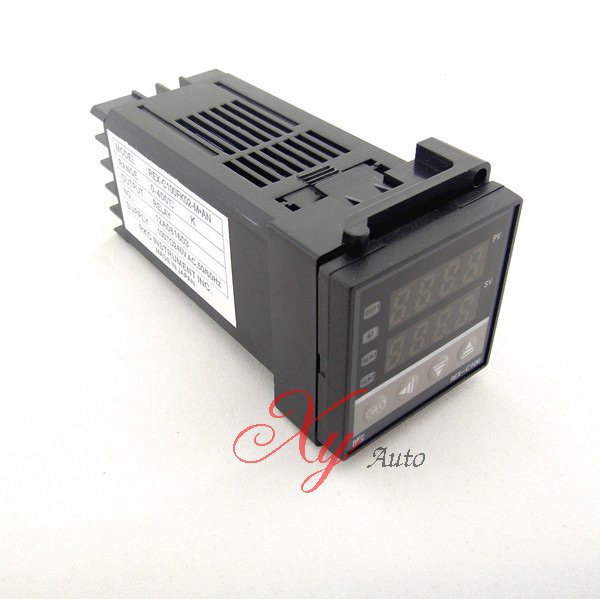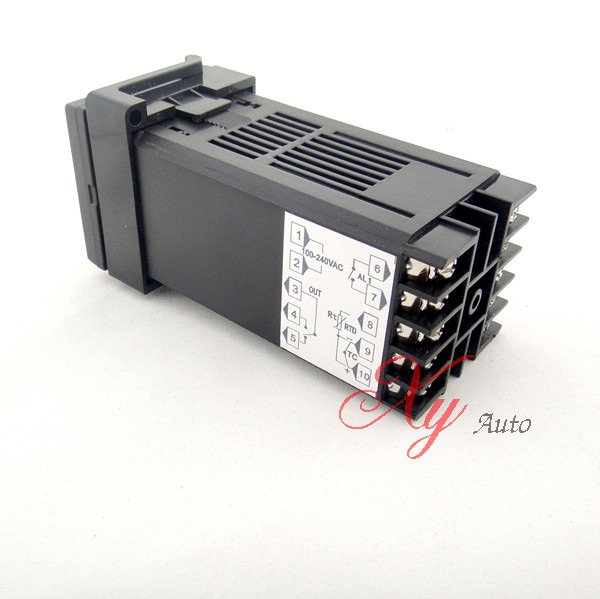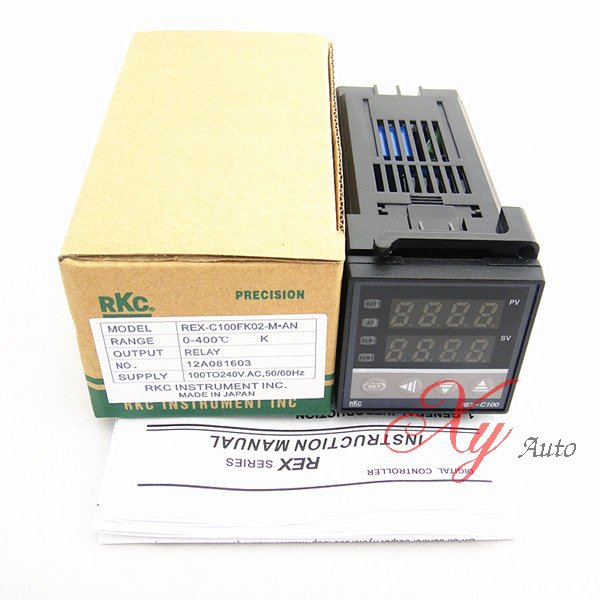 Features:
This is a bid for a dual display universal digital programmable temperature controller that supports many type of thermocouple sensor. It can be powered by 85-265V AC, Comsumption 5VA. DIN 1/16.
Model: REX-C100, Universal Input+Relay output
PID control
Specifications:
Thermocouple: K,J,S,E,R,Wre3 ~ Wre25
Thermo Resistor: PT100
Main Output: RELAY
PID cooling/heating control
1 RELAY alarm: Normal open, capacity 250V/3A AC or 30V/3A DC
7 different Dual Output combinations with: high / low / high deviation / low deviation /interval / out of interval / breakage alarm
Accuracy: 0.5%
Input:K,J,E,R,S,PT100,Cu50
Dimension: DIN: 1/16 (48mm x 48mm x 110mm)
Weight: about 200g
Individually programmable PID control parameters.
P, I, d, controlling period, digital filter coefficient, and more
Relay control ready to connect
Compact design:
DIN 1/8 great form-factor to be included/build-in to your product.
Input: TC(K, J, S, E) / RTD (Pt100) universal input
Control output: Relay
Alarm output: 1 line output, 7 kinds of alarm mode: high/low/high deviation/low deviation/interval/out of interval/breakage alarm.
Package include:
Note: this is not included the Thermocouple. If you need the controller attached the K type thermocouple, pls find the links from our store. TKS.
If you need other specifications, pls leave messages to us before payment or find the other correct links. Thank you.
Here're other Related Products from our store: