4PCS x CNC Stepper Motor Driver ST-M5045 4.5A

ST-M5045 is a cost effective,hig performance bi-polar two phase micro-stepping driver applying pure-sinusoidal current control technique .Its performance is more better than M542,2M542 drives.It is best suited for the applications that desired extreme low noise and heat. It operates well in an environment,where electricity supply experience instability and fluctuation.
With an automatic optimization speedctrol technique,the Powerstep series drive output is very stable,with almost zero vibration and noise,performing close to a servo system,allowing the motor to operate smoothly. That helps to fulfill a design requirement of low noise,low heat nd high performance.

1. Suitable for 2-phase hybrid stepper motors (Outer diameter: 57,86mm).
2. H bridge bipolar constant phase flow subdivision driver.
3. Speed self-adjustment technology.
4. Easy current subdivision setting.
5. 2--64 resolutions,16 operation modes.
6. ENA mode.
7. 8 dial switch for different functions.
8. Undervoltage, Shortvoltage, overvoltage, overcurrent protections.

1. Technical Parameter:Supply Voltage: 24~50V DC (Typical 36 V).
2. Output Current (peak): Min 1.0 A, max 4.5A.
3.Supports Fourteen sub select, up to 256 Subdivision;
4. Logic Input Current: Min 7, typical10, max 16 mA.
5. Pulse Frequency: Max 200 KHz.
6. Pulse Low Level of Time: 2.5 US.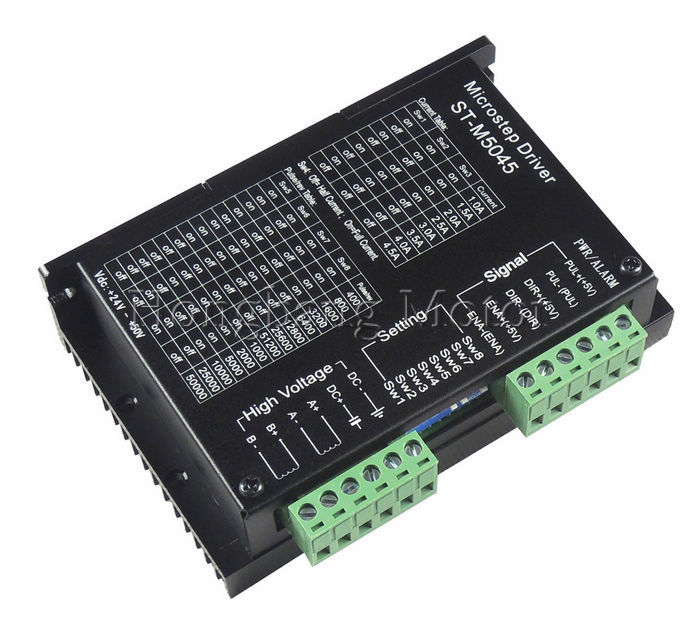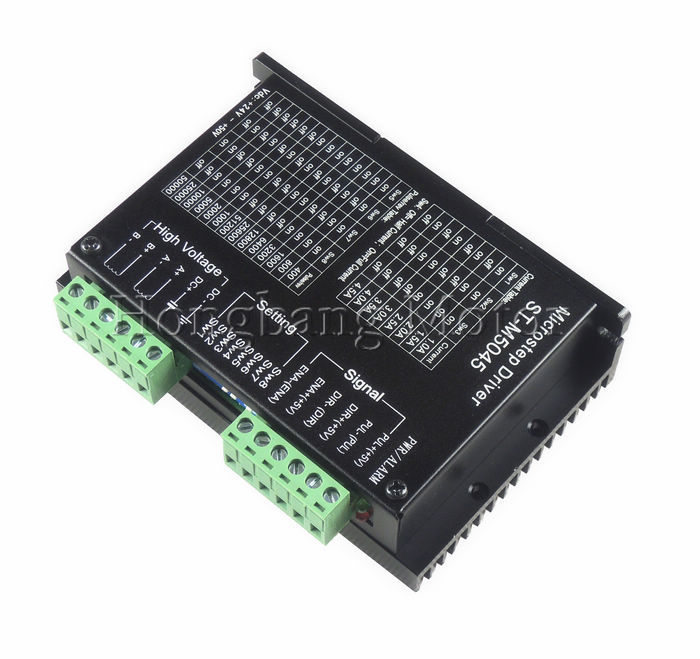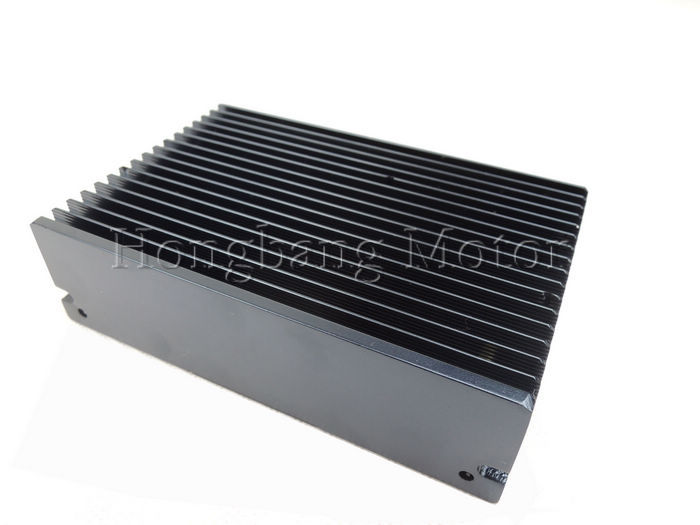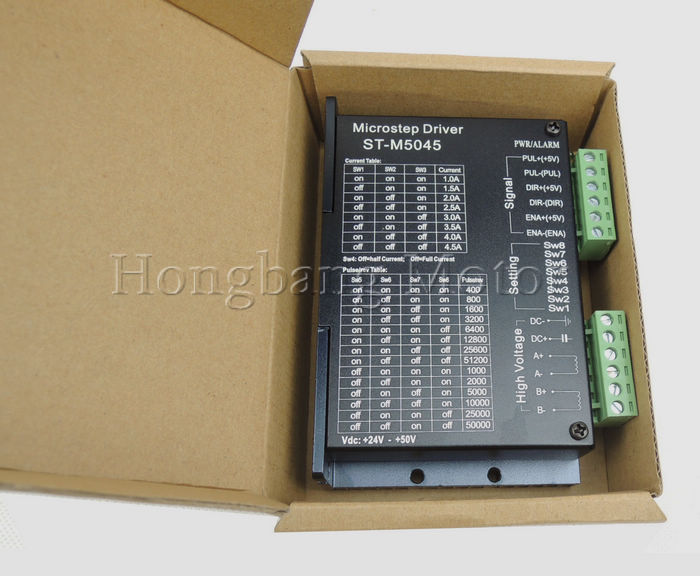 7. Cooling: Natural /mandatory.
8. Working Surrounding: Avoid dust, oil mist and corrosive gas.
9. Storage Temp: -10---80 deg.
10. Working Temp: Max 65 deg .
11. Surrounding Humidity: <80%RH without condensing and frost.
12. Vibration: 5.9m/s2.
13. Model: ST-M5045.