50pcs/lot DC5V/12V input WS2811 pixel module,12mm black/green Wire led string;Chrismas tree;waterproof with 3pin JST Connectors

Package inculde:
50pcs/lot led string
Black Wire: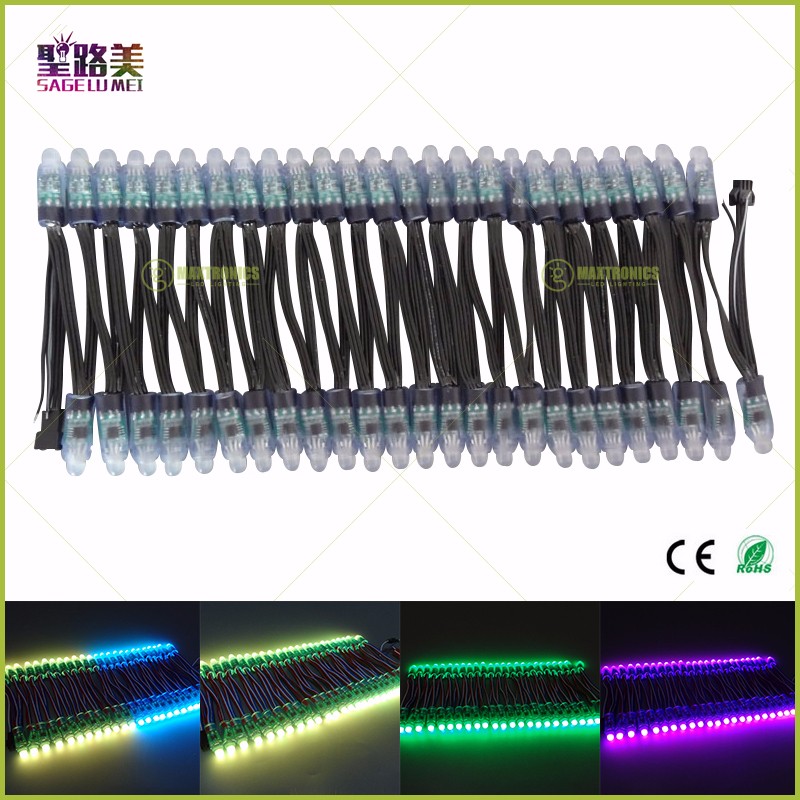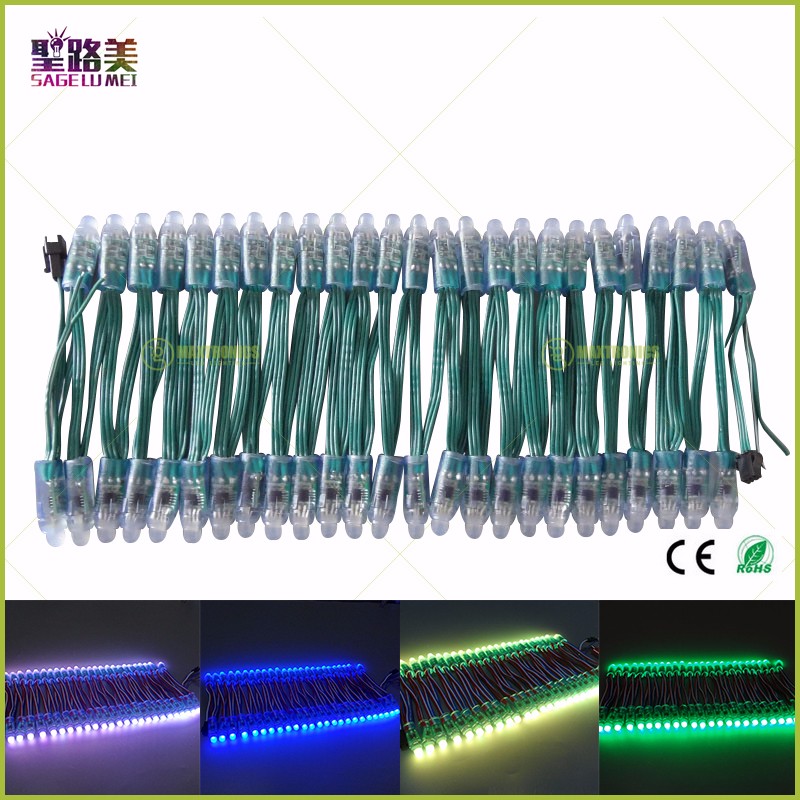 red white blue wire:
Working voltage: DC5V or DC12V
Working current: 60ma
Working consumption: 0.3W
Working temperature: 40°C- 60
IP grade: IP68
Dimension: 12mm
LED type: 1pcs stawhat
IC type: WS2811 IC
LED qty: 1pcs
Lifespan: MTBF>50000h
Viewing angle: >= 120
Cable length : 6-8CM
Wire color : black/green/red white blue wire
Package : 50pcs String
RGB Pixels are digitally-controllable lights you can set to any color, or animate
Each RGB LED and controller chip is molded into a 'dot' of silicone.
The dots are waterproof and rugged.
There are four flanges molded in so that you can 'push' them
into a 12mm drill hole in any material up to 1.5mm/0.06" thick
They are typically used to make outdoor signs. Compared to our other 20mm LED dots
these are diffused 8mm LEDs so they are not as bright but they color mix a little nicer.
The pixels are connected by a 3-conductor cable. Red is +5V or +12V, Yellow is Ground, Green is Data and
Data is shifted down from one pixel to the next so that you can easily
cut the strand or attach more onto the end.
Each dot is digitally controlled, with an internal 5-bit PWM LED driver (15-bit color for 32,768 different shades). The pixels must be clocked by a microcontroller
The pixels use 8mm diffused RGB LEDs
with brightness of about 300 mcd per individual r/g/b LED.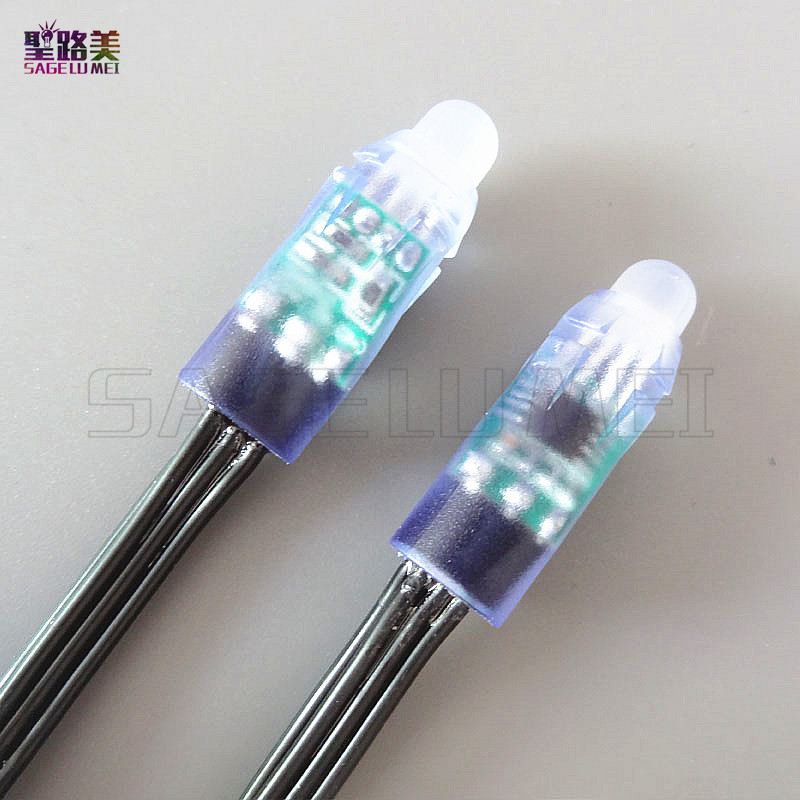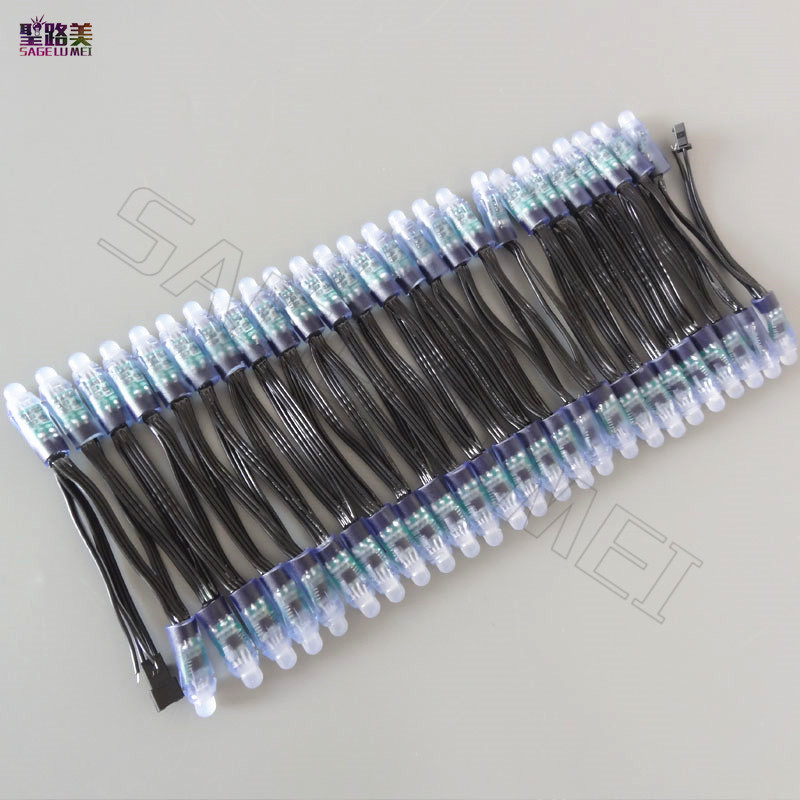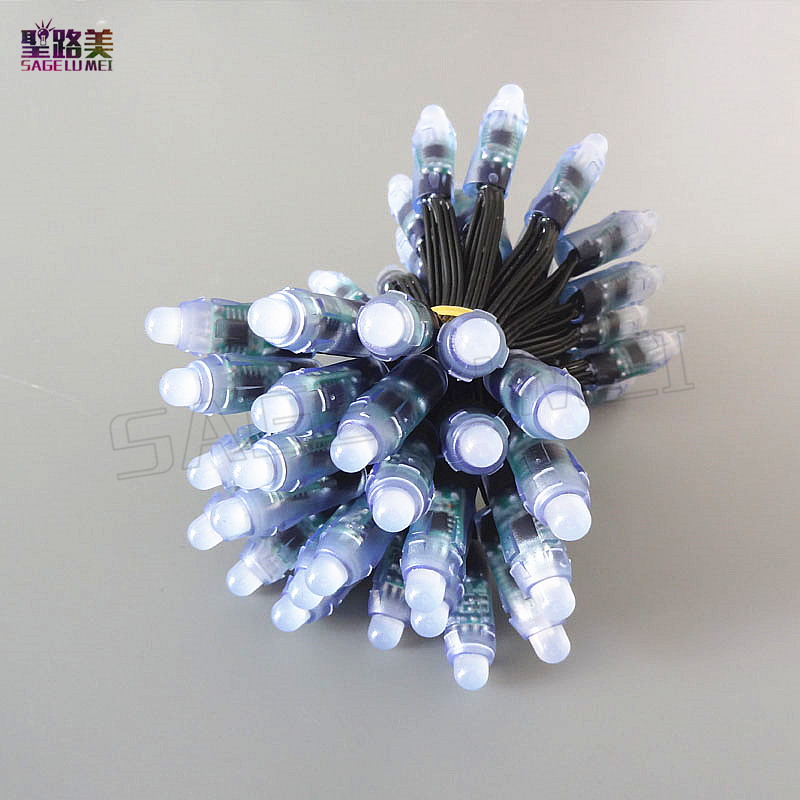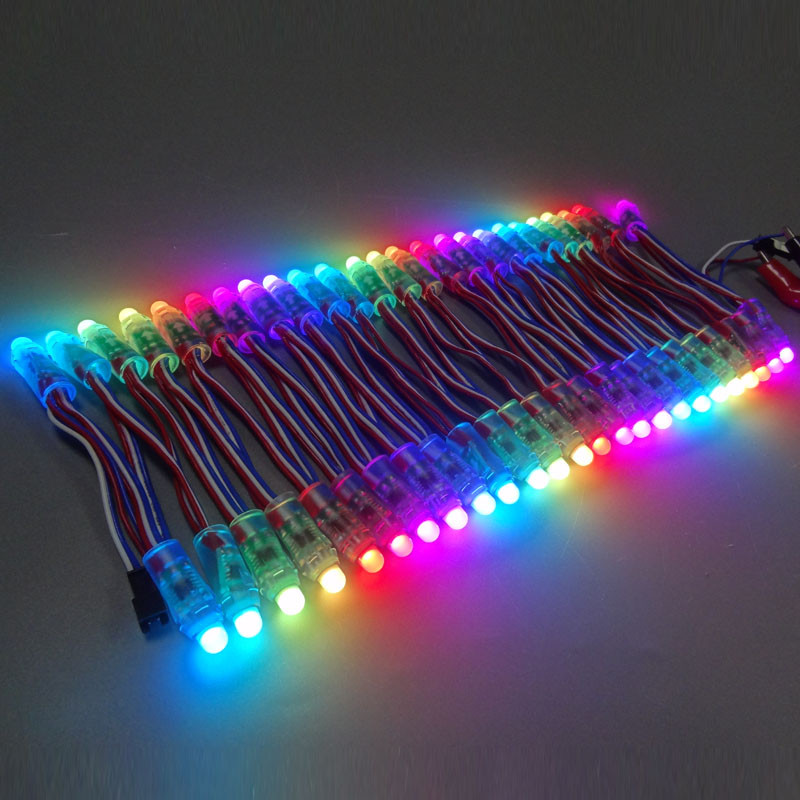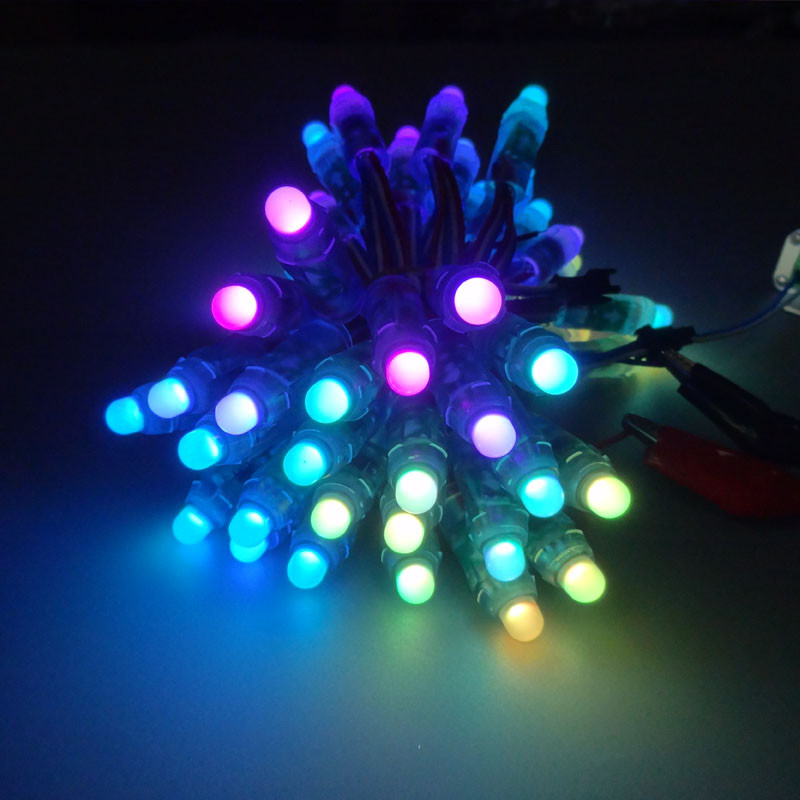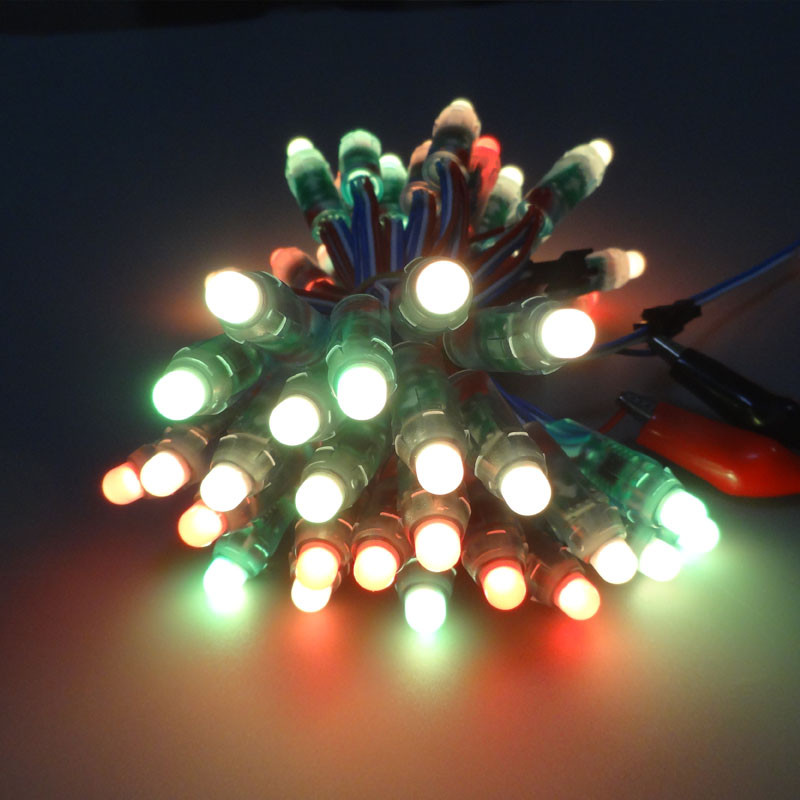 50pcs led modules