Welcome to Curitis Automation Industry Co., Limited !
We promise to offer the best quality, competitive price,good communication, fast shipment and nice service.
730w servo motor AC 220V 60hz 80x80mm flange size servo motor kits with drive
They are easy for installation and maintenance
They are widely used in digit control machine tools, laser processing machines, computer embroidery machines, textile machinery, printing machinery, packaging machinery, markers, engraving machines, winding machines, three-coordinates measuring machines, XYZ three- dimensional tables, industrial robots, medical equipment, woodworking machinery, ceramic machinery and other industries.
servo motor Specifications:
Motor model

80 -3520

Rated power(w)

730

Rated current(A)

3.0

rated speed(rpm)

2000

Rated torque(N.m)

3.5

Peak torque(N.m)

10.5

Voltage constant (V/1000r/min)

71

Moment coefficient(N.m/A)

1.17

rotor inertia(Kg.m2)

2.63*10-4

Resistance line-line (Ω)

3.65

Inductance line-line(mH)

8.8

Electrical time constant(ms)

2.4

Encoder line(PPR)

2500

Pole-pairs

4

Weight(KG)

3.7

Insulation class

Class B (130 degree)

Grade of Protection

IP65

The operating of Evironmental conditions

Temperature

-20 ~ + 50 degree

Humidity

Below 90%RH No dewing

Environment

Far away active gas,combustible gas, oil drop,ash.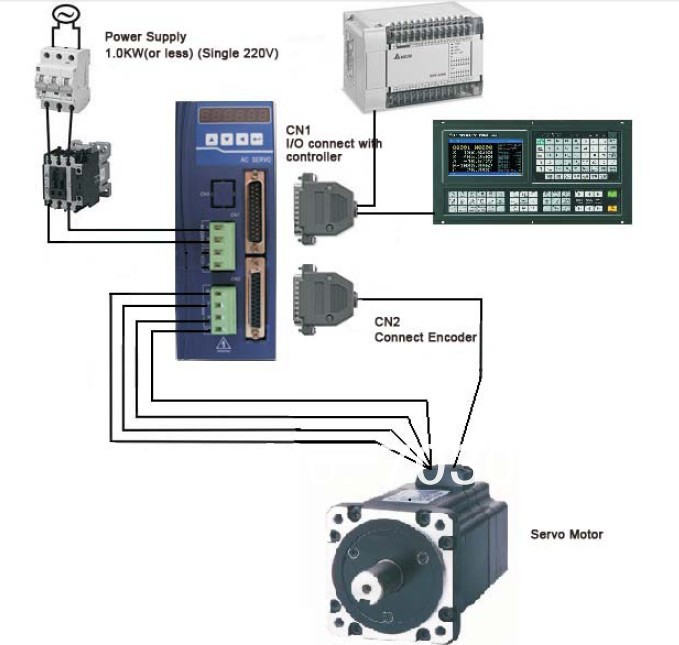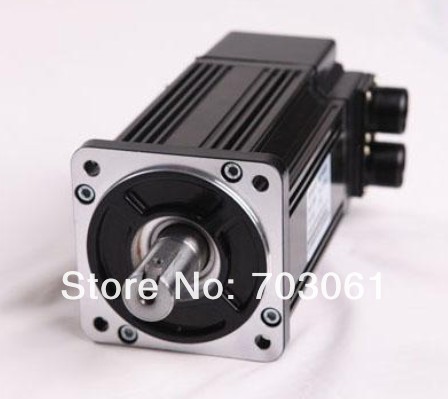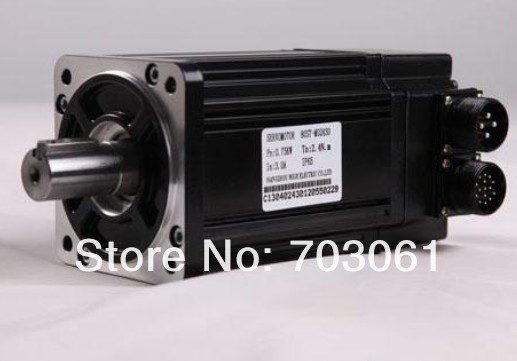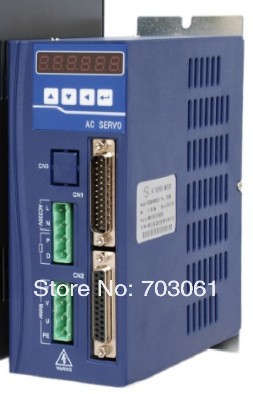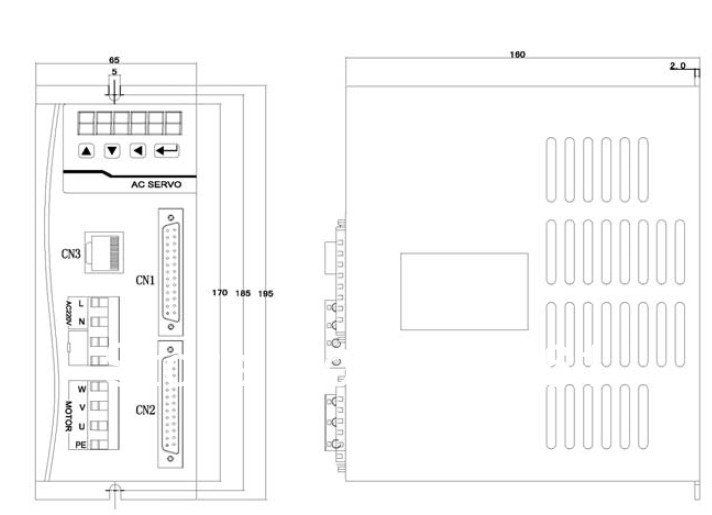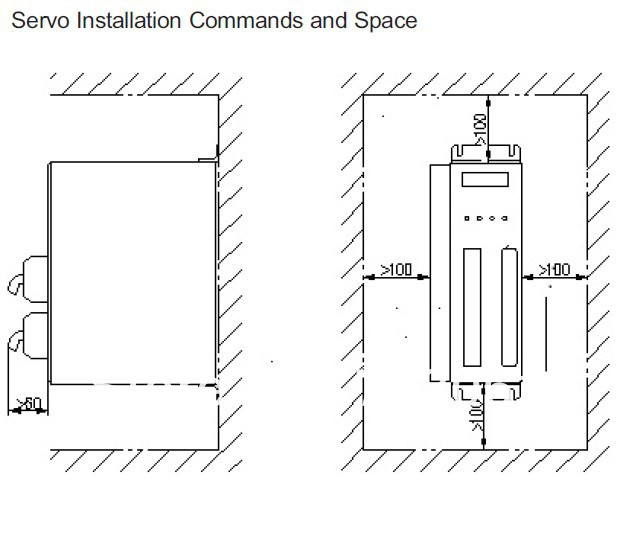 motor driver describtion:
Model

SDB08NK0

B series

Contain pulse control,Simulation speed control mode,break unit is reinforced

SDB08NK0 Control

Circuit Power Supply

Single Phase AC220V

-15~+10% 50/60Hz

Apply to Motor Type

AC Motor

SD servo driver's
standard accessories

1)CN1 plug(DB25series)1 set
2)Motor coding-line 1 set
3)Four AC220V green terminal(Low power drive)
If meeting other motor, providing DB25 pin plug

Encoder Model

incremental

Rated current

5.5A

Pulse voltage

DC 12-24V

Effect

precise current control,reduce motor heating

Matched servo

motors

Motor flange size:60mm~90mm\drive K0low power (0.2KW-0.8KW)

moter flange size:90mm~130mm \ drive K1 Mid-Power(1KW-2.5KW)

motor flange size:130mm~180mm\drive K2 high-power(2.5KW-5KW

Power

0.8KW

Operature Temperature/Humidity

0~-55°C(non-frezing)

<90% RH (non-condensing)

Storage

Temperature/Humidity

-20°C~80°C

<90% RH(non-condensing)

Ambience

Indoor,no direct sunlight,free from corrosive gas,flammable gas,oil mist,dust and dirt

Vibration

<0.5G(4.9m/S2),10~60Hz(non-continuous operation)

Protection Class

IP00
can design according to clients' requirements.
Thanks for your attention !

Feedback :

* we wish you are satisfied with your purchase.

* when the transaction is complete, and if you are satisfied with it, please leave positive feedback and we will do the same for you. we work very hard for you -- 100% positive feedback .

Of course,when you have some questions or ploberms about our products or services,please let us know ,we will do our best to settle it.