Beer Adjustable Faucet with ball lock for Cornelius Keg,homebrew kegging kit
The wonderful advantage :
1. The Adjustable swith can be control the speed of the water flow , when you the water flows faster and slower, you can adjust the adjustment switch to finish it,
2.
The surface of
the faucet is made of chrome plating

, when people touch it very confortable ,
3. The intenal is very made of the stainless steel 304, then when the liquid is flowing, it will not be rust to keep the liquid cleanning .
Description:
This easy ,fast kegging kit is a good choose for your homberw beer.
The adjustable faucet can connect to the ball lock on the Cornelius Keg, and the adjustable design can help you to control the flow of the beer ,it's convenient .
Feature:
Inner: 304 stainless steel
Essential color: chrome
Shank : G5/8,bespoke shanks are also acceptable.
Suface: chrome,chemical plating,gold,pvd and so on.
Food grade brass construction.
Full 0~100% flow control.
Range of shanks avaliable.
Quick and easy to clean.
Material: brass,plastic,bespoke other material is also acceptable
Package Including :
1 *pcs beer tap .
1 *pcs ball lock.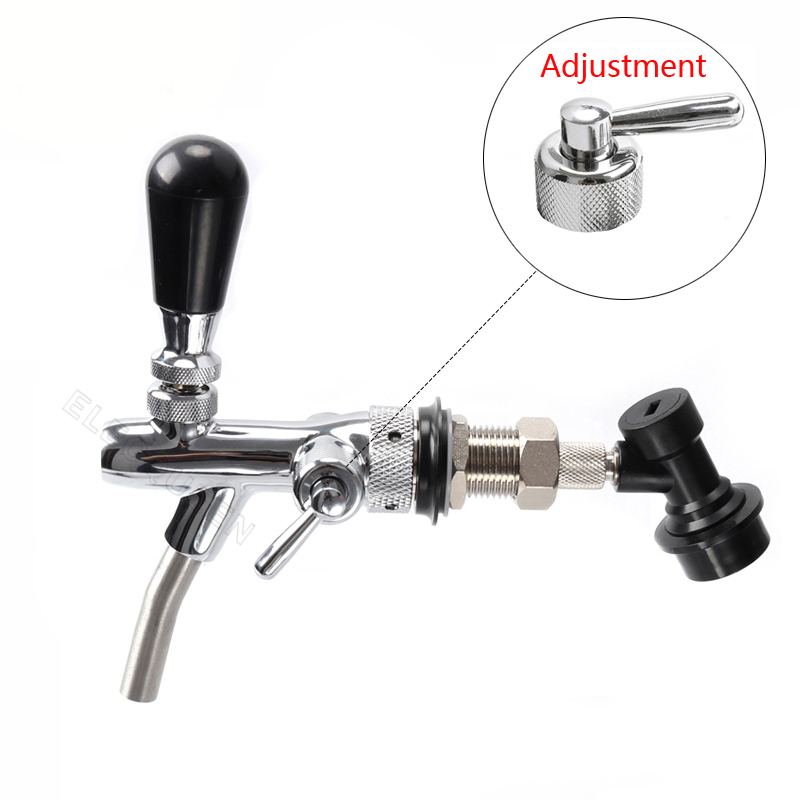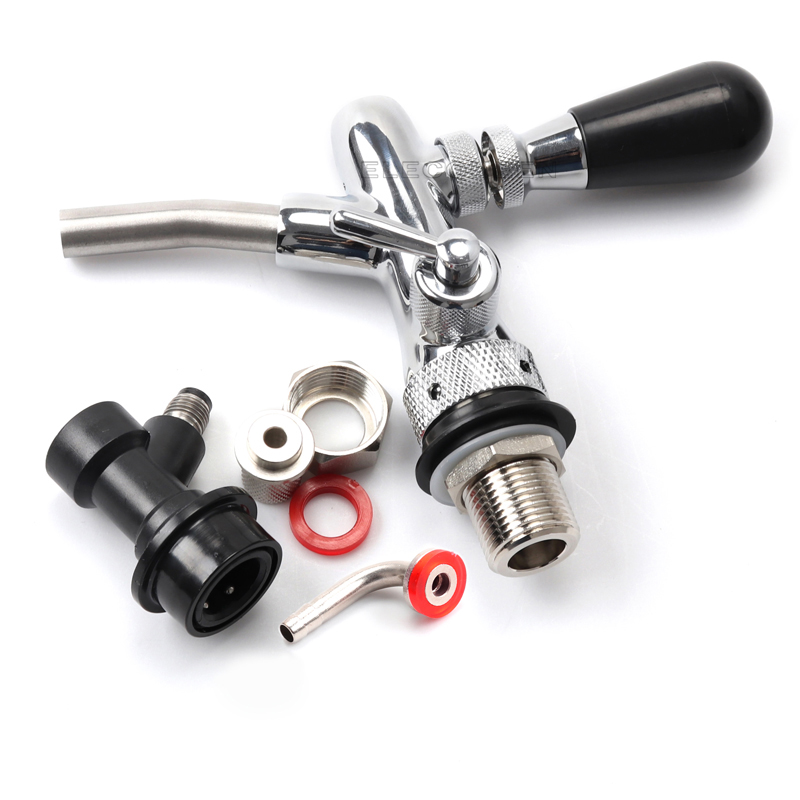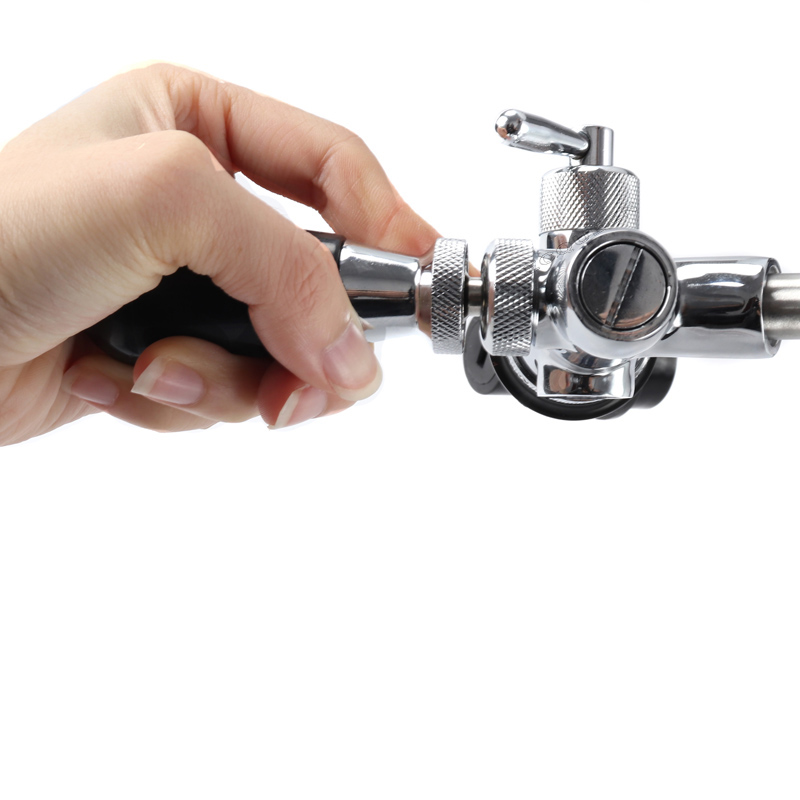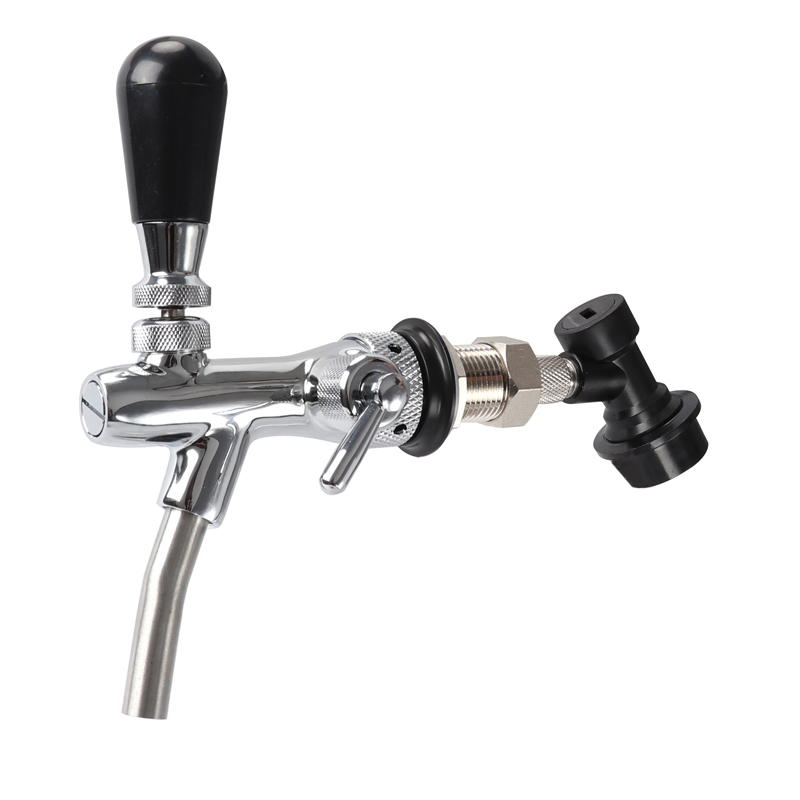 Working picture