1 x 36V/9.7A 350Wswitching power supply

4 x TB6600 stepper motor driver

4 x Nema23 76mm 270 oz/in stepper motor

1 x 5 axis breakout board

1 x DB25 parallel cable

1 x USB cable

English user manual will send by a CD or Email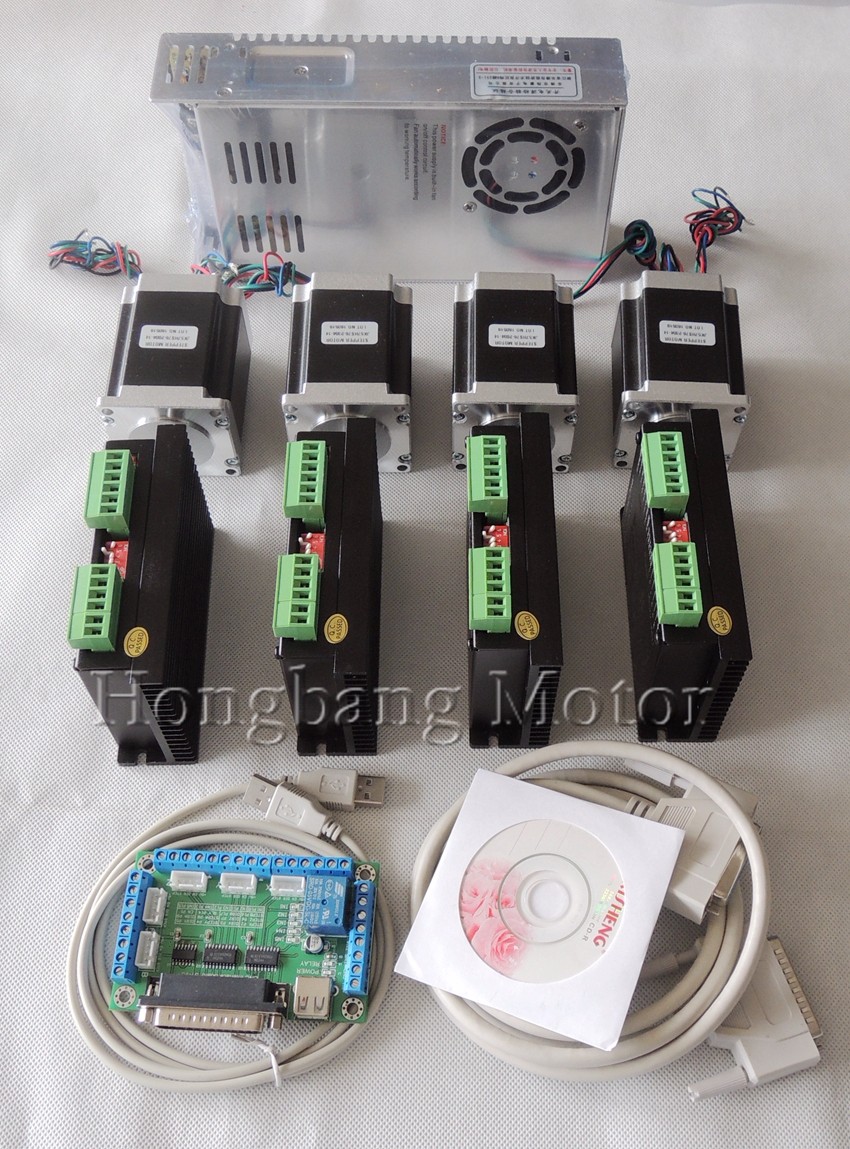 This driver uses a new original Toshiba TB6600 chip, stable, locked without any noise, built-wheeling, reverse polarity protection. Radiator shell is made of the same size as 2M542 aluminum casing, the cooling effect is very good! some small radiator shell drivers sold by other sellers, is not at the same level to compare with our driver, welcome every customer to Contrast !

Mach3 5 Axis breakout board
1, full support for MACH3, KCAM4, EMC2, the PC software to support parallel port control;
2, leads to all the parallel port of all 12 data transmission output pin, which can control the five stepper motor driver;
3, with 5-way input interface, you can access the limit switches and emergency stop switch, reset knife;5 input LED indicates the status of the input;
4, all the way with a 12A relay control, normally open, normally closed leads, user-friendly connection;
5, power supply with 5V USB power supply or external power supply to facilitate the access of external power supply;On the external drive enable signal amplification, filtering, enhancement processing;
6, the pulse, the direction of signal shaping, enhanced with a carrying capacity, data transmission speeds reach 10 MBit / S;
7, the output pin with extension interfaces can 2.54mm pin 2.54mmXH-Block;
TB6600 driver
1.DC power input type:12V~48V(Typical 36V);
2.Output current:0.6~4.5A;
3.Mircostep: 1,2,4,8,16;
4.Protect form : Overheated protection,over-current protection,under voltage protection;
5.The maximum pulse rate is 200KHZ;
6.Dimensions:118mm*87mm*35mm;
7.Net Weight:253g;
8.Working environment:Temperature-15~50 degree, Humidity<90%.
9. Model: TB6600.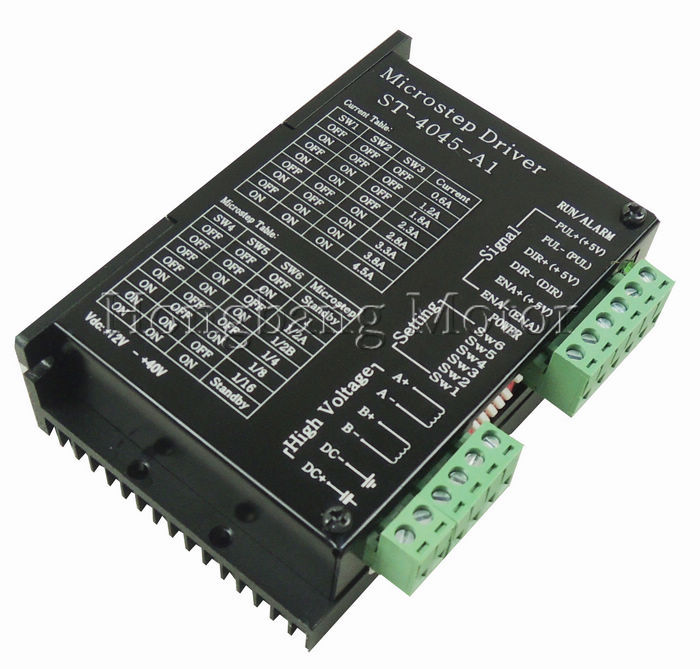 stepper motor
| | |
| --- | --- |
| Model | 57HS76 |
| Number of phases | 2-phase |
| Number of lines | 4-wire |
| Phase voltage | 3.08V |
| Phase current | 3A |
| Resistence | 1.1Ω |
| Inductance | 3.6mH |
| Torque | 1.89N.M(270 Oz-in) |
| Shaft Diameter | 8mm |
| Axial length | 21mm |
| Side length | 57mm |
| High | 76mm |
| Weight | 1100g |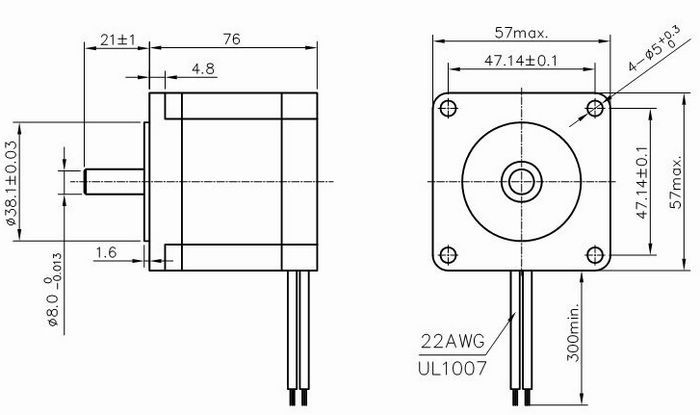 RED: A+
BLUE: A-
GREEN: B+
BLACK: B-
Switching power supply
1. the range of AC input voltage is changed by the switch
2. high-efficiency, high reliability
3.100% full load burn-in test
4. Protections: Short circuit / overload / over voltage / over temperature
5. built-in cooling DC fan control
6. Working frequency is 25 kHz
7.Input Voltage:220VAC/110VAC
8.Output Voltage:36V
9.Output Current:9.7A
10.Output Power:250W
11.1 year warranty