Leadshine 180W DC servo motor+ ACS606 servo drives
Order Type
25W servo motor BLM57050-1000 (6.35 motor shaft diameter, the motor length 70mm, rated torque 0.08Nm, maximum torque 0.24Nm) + drives ACS606 (24VDC power)
50W servo motor BLM57050-1000 (6.35 motor shaft diameter, the motor length 80mm, rated torque 0.16Nm, maximum torque 0.48Nm) + drives ACS606 (24VDC power)
90W servo motor BLM57090-1000 (6.35 motor shaft diameter, the motor length 100mm, rated torque 0.29Nm, maximum torque 0.87Nm) + drives ACS606 (24-36VDC power supply)
130W servo motor BLM57130-1000 (motor shaft 8, the motor length 120mm, rated torque 0.41Nm, maximum torque 1.23Nm) + drives ACS606 (24 - 36VDC power supply)
180W servo motor BLM57180-1000 (motor shaft diameter 8, the motor length 140mm, rated torque 0.57Nm, maximum torque 1.7Nm) + drives ACS606 (24-36VDC power supply)
Main features
Low Cost Brushless Servo Motor (25W-200W)
Leadshine brushless servo motor is a low cost AC servo motor, its matching ACS606 servo drives, allowing users to enjoy a price close to stepping AC servo system level performance.
BLM series motor rated speed 3000rpm, 57BL series rated speed of up to 4000rpm, low speed up 1rpm, with running low noise and heat a small advantage motor. Motor Rear 1000 line encoder (4000 pulses / revolution), enabling users generally desire stepper system speed, high precision, low noise, low heat, low-cost effect.
BLM series motors are flange is compatible with 57 stepper motor mounting dimensions; 57BL series with a circular cover, for a particular purpose.
Naming rules

General Parameters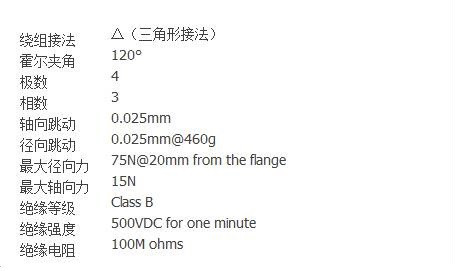 Electrical Connection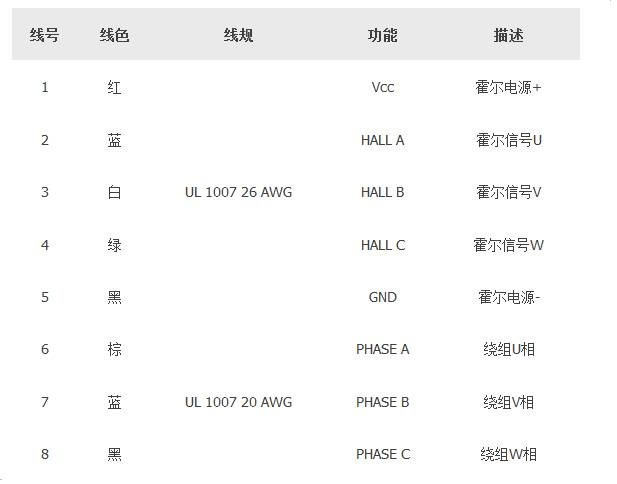 Electric motor specifications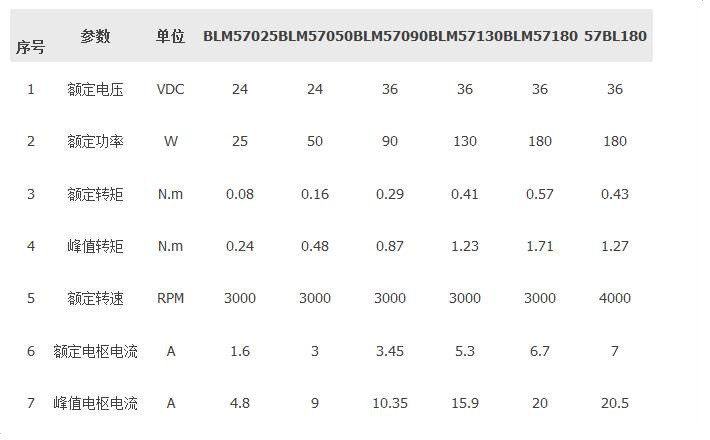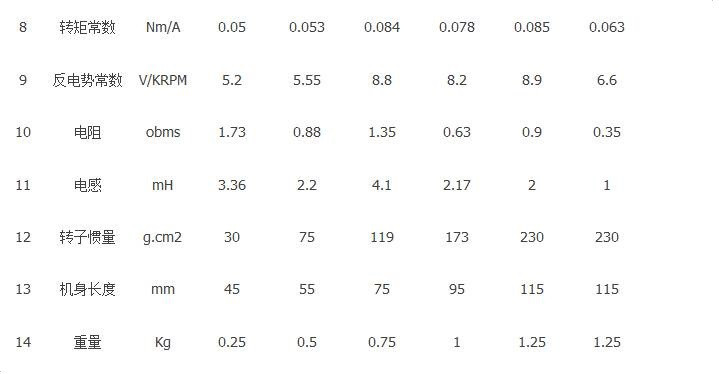 Motor Size (mm)