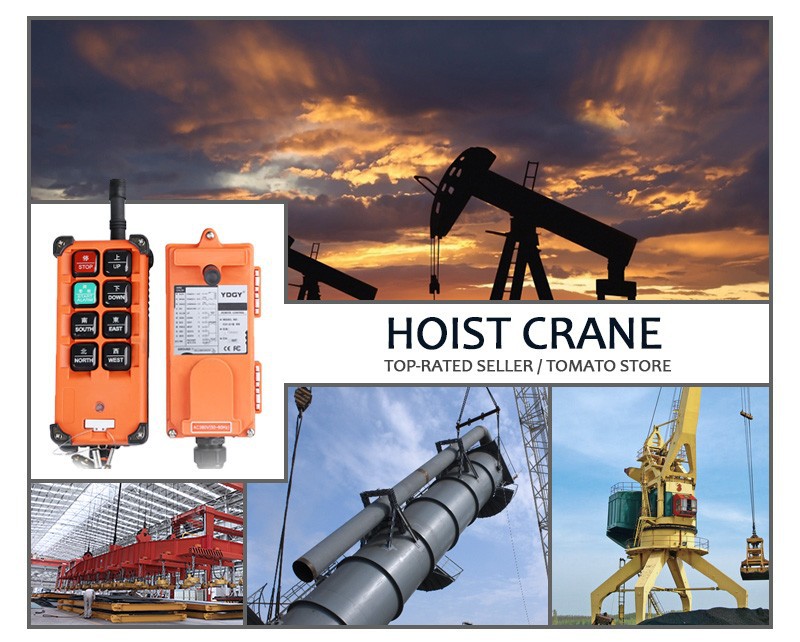 Wholesale 30PCS/Lot Hoist Crane Pendant 8 Kinds of Directions Waterproof COB64 COB-64 Pushbutton Swtich AC250/500V
COB series button switches used for AC 50 Hz, rated voltage below 500V and rated current below 15A of outdoor, snow, the dust environmental circuit control system, such as the remote controlling of electric hoist crane and electric hoist, etc. With control of total power switch and starting to stop buttons.
Function
Remote controlling of start-stop electrical machines, widely used in mechanical equipment, electric hoist and textile machinery.
Characteristics
1. beautiful appearance, reasonable structure
2. high mechanical strength, be able to bear impact,with emergency stop switch and mechanical interlock, safe and reliable.
3. large capacity of contactor and long service life.
4. one-handed support operation, light and handy.
Structure
Control button composed by shell and multi button switches. Shell of Injection molding plastic. Button head adopts apparent direction indicator, not easy to wear. Contact uses standard silver contactor, good conductivity. Emergency stop switch resets the control button after rotating or moving, manipulate button automatically reset.
operation environmental condition
height above sea level 2000m
air comparative humidity 90%
protection level IP65
Main technical parameters