DC24V 5050 SMD RGB 6 LEDS diameter 40mm SM16703 LED Module,Full Color Digital RGB LED Pixel point light transparent cover waterproof IP68

Specification:
1.modeul:SM16703- D40B
2.IC type:SM16703
3.LED Type : 5050 RGB
4.LED Quantity : 6LED /pcs
5. power:1.44W/PCS
6.standard wire length (mm):150mm
7.Dimensions Diameter (mm): 40mm
8.Input Voltage : DC 24V
9.Color :RGB
10.IP Degree : IP65
11.Working Temperature : -20C - 45 C
12.Lifespan : 50,000h
13.Grayscale : 256 level each color
14. Grey Scale: 256
15.Cover feature: transparent cover
Features:
1.RGB Pixels are digitally-controllable lights you can set to any color, or animat
2.Each RGB LED and controller chip is molded into a 'dot' of silicone.
3.The dots are waterproof and rugged.
4.There are four flanges molded in so that you can 'push' them
5.into a 40mm drill hole in any material up to 1.5mm/0.06" thick
6.They are typically used to make outdoor signs. Compared to our other 20mm LED dots
7.The pixels are connected by a 3-conductor cable.
8.Data is shifted down from one pixel to the next so that you can easily
cut the strand or attach more onto the end.
10.Each dot is digitally controlled, with an internal 5-bit PWM LED driver (15-bit color for 32,768 different shades). The pixels must be clocked by a microcontroller
12. High quality LED chip, brightness, color consistency and good light and good color saturation, long life, low attenuation, energy saving features, to ensure the quality of the product.
13. Intelligent control system can produce gradual transition, chasing, scan, display animation graphics and other effects, and can realize the asynchronous and synchronous control, random order to meet the requirements of different users

Product advantages:
1.Low wattage, energy efficient and major reduction in power costs

2. Virtually no maintenance

3. Low heat, high brightness, and works well under harsh conditions

4. Including Circle nuts for convenient mounting

5. Full range of colors: Red, yellow, blue, green, and white

6. Input voltage: 24V DC, professionally designed to be fully waterproof

7. IP 65protection degree can be normally operated even in cloudy, rainy and snowy weather

8. Solid-state, high shock or vibration resistant

9. No RF interference
10. LED exposed light string, give full play to the advantages of LED node light, any combination
11. Long life 50, 000hours

Application:
1.Outdoor advertising,
2.Christmas decoration.
3.Cove Lighting
4.Path and contour lighting
5.Backlight for signage/ letters
6.Architectural lights for Canopy, Corridor, Window, Archwa
7.DIY Lights for home use
8.Marine light
9.Task lighting
10.Replacement of Fluorescent light
11.Decorative lights for holiday, event, show, exhibition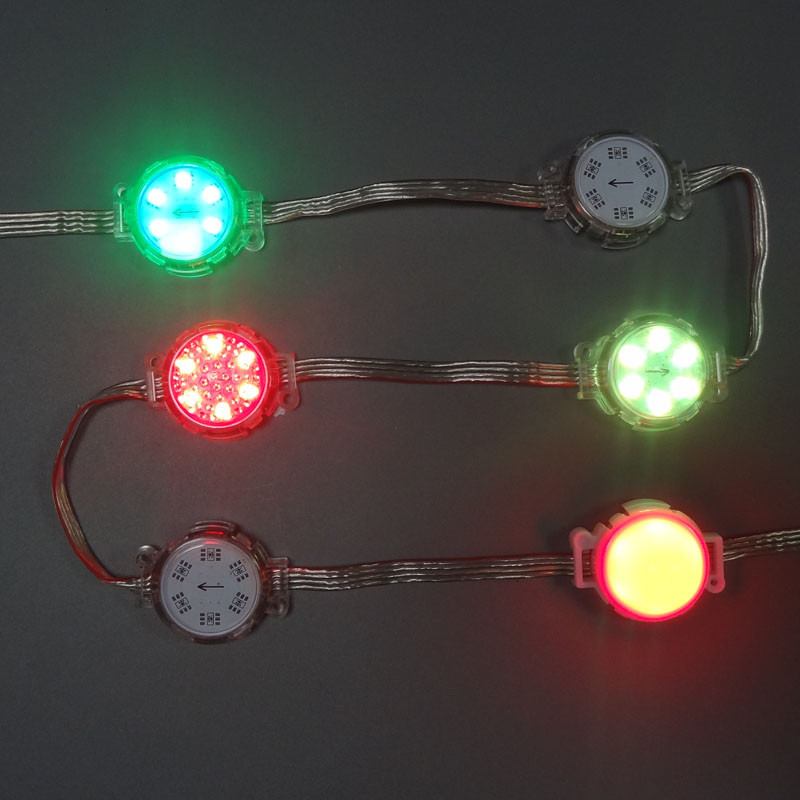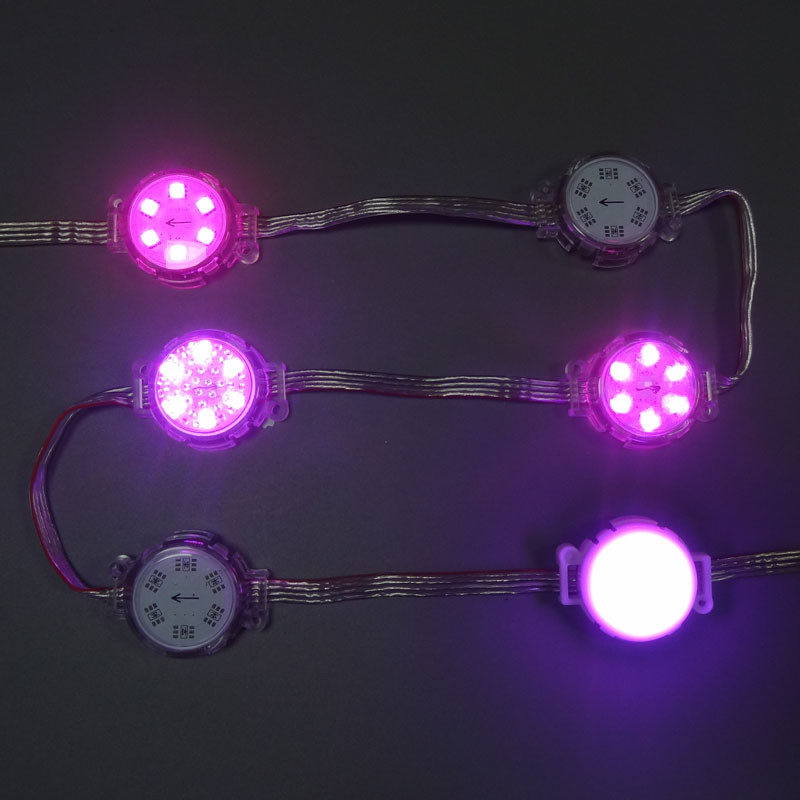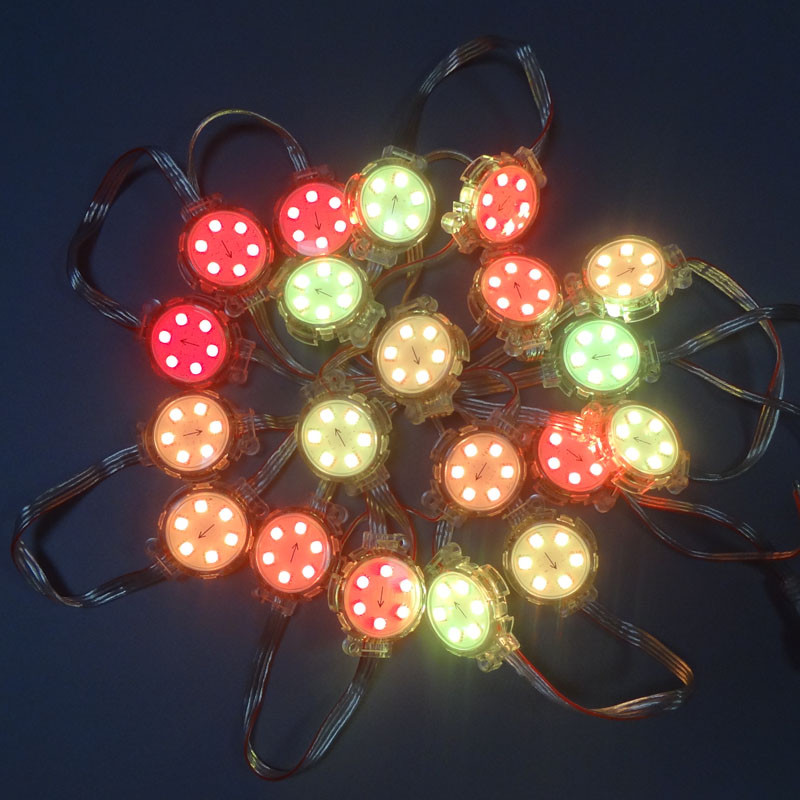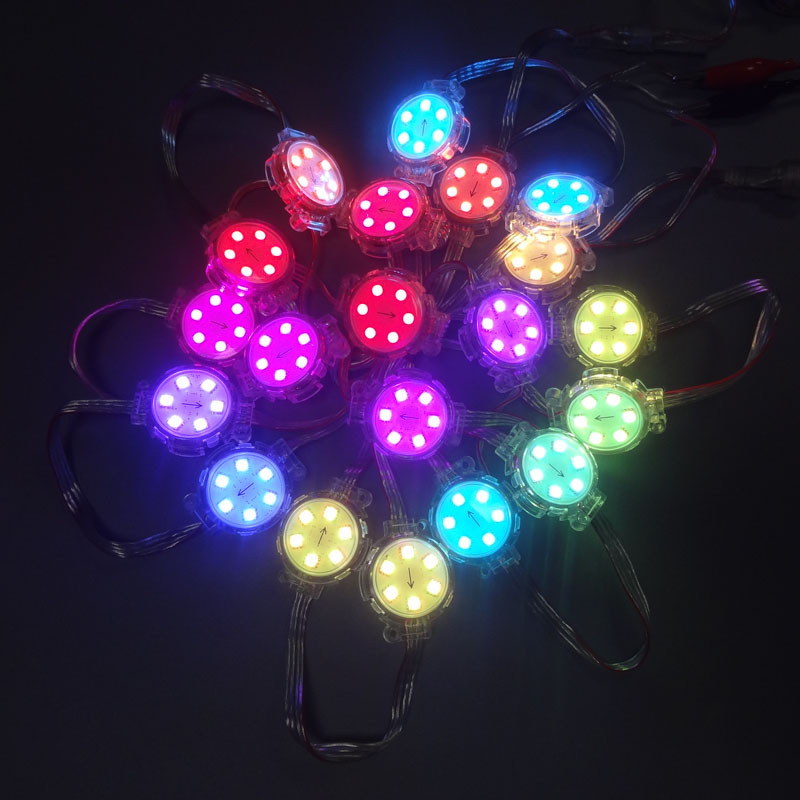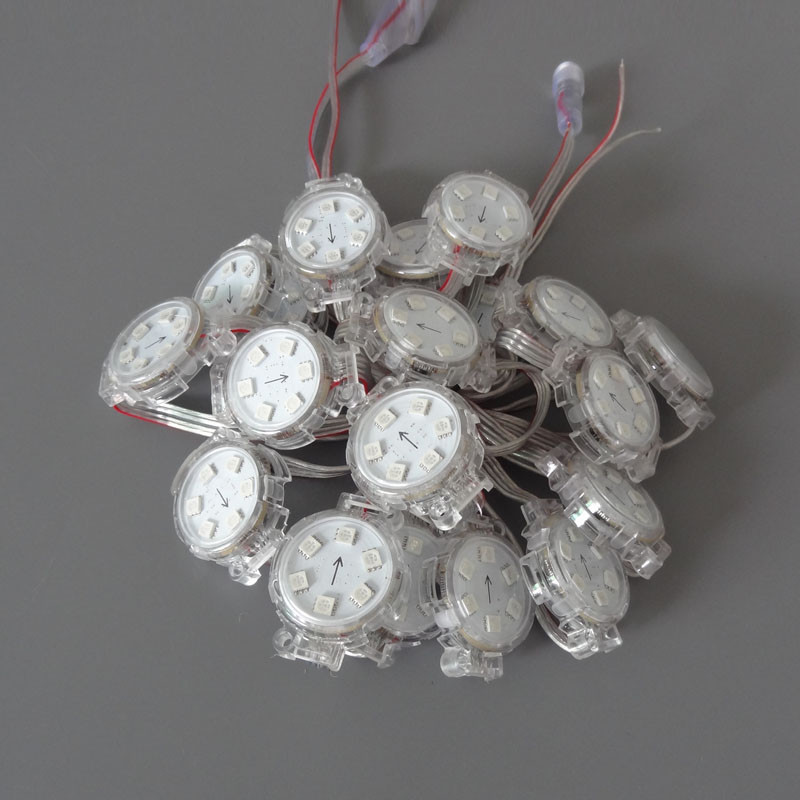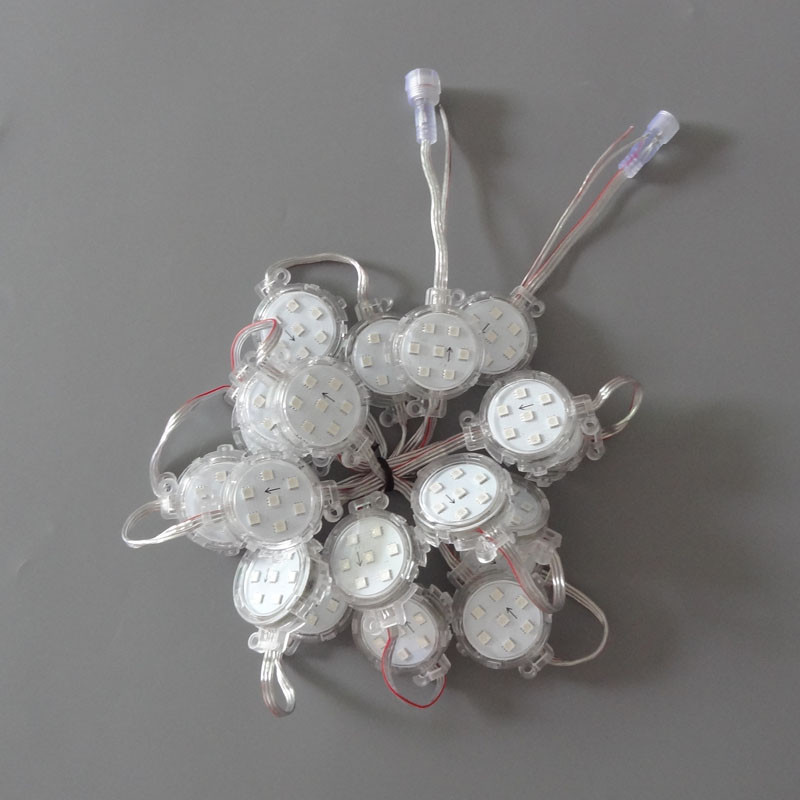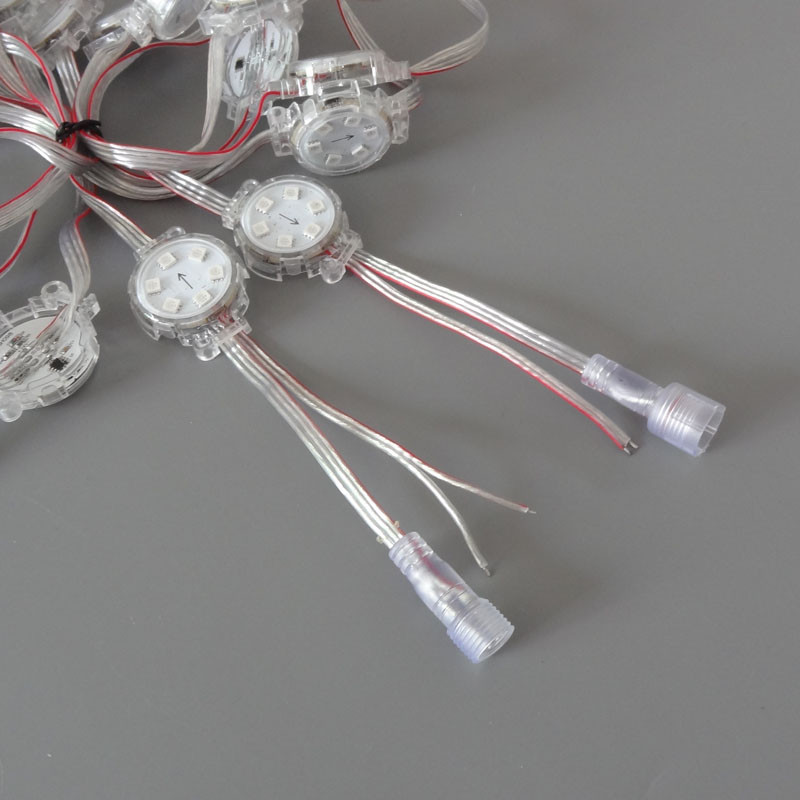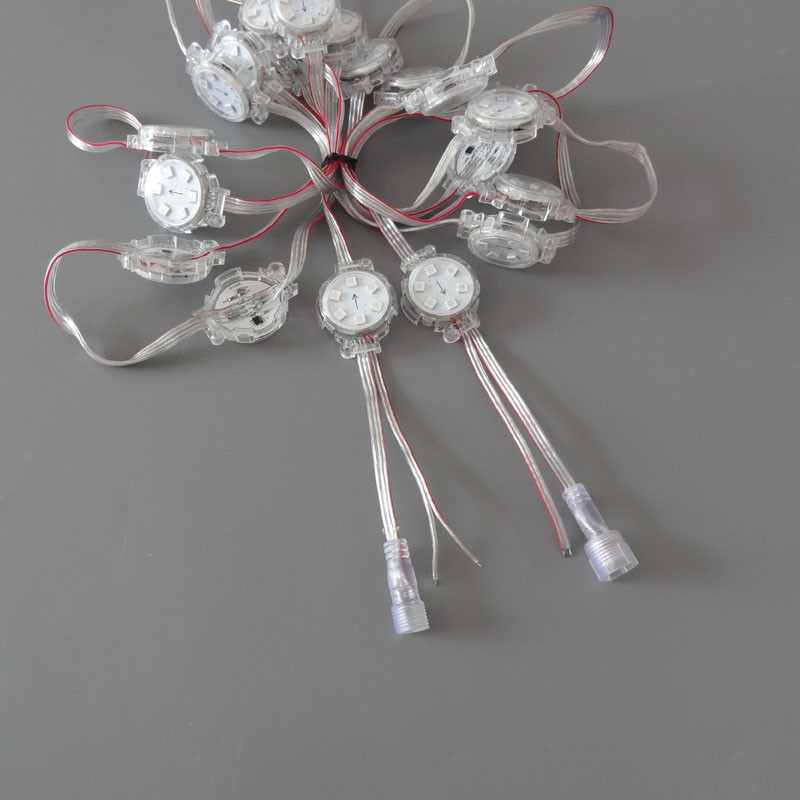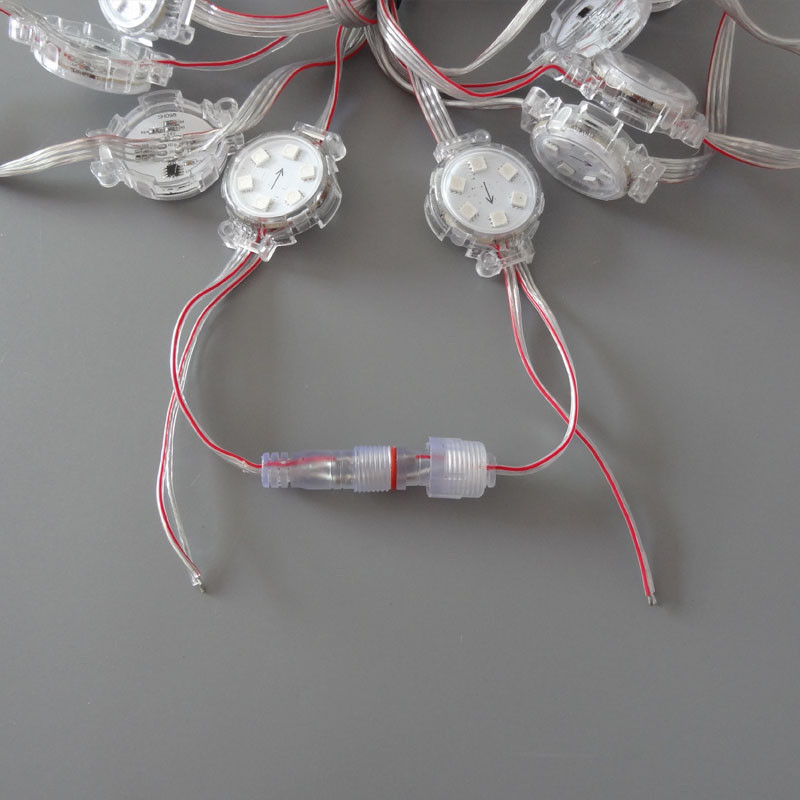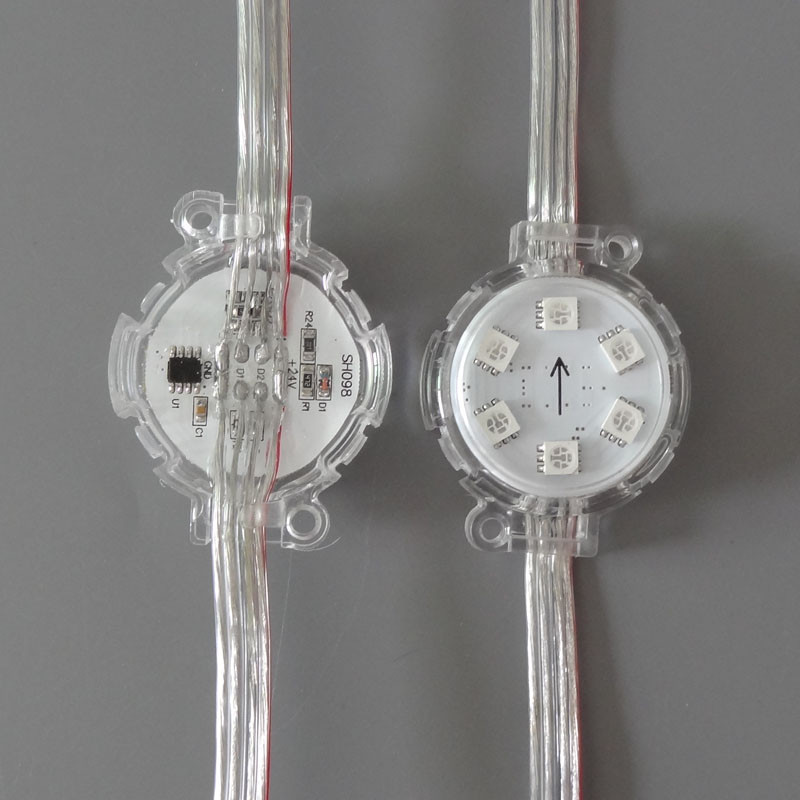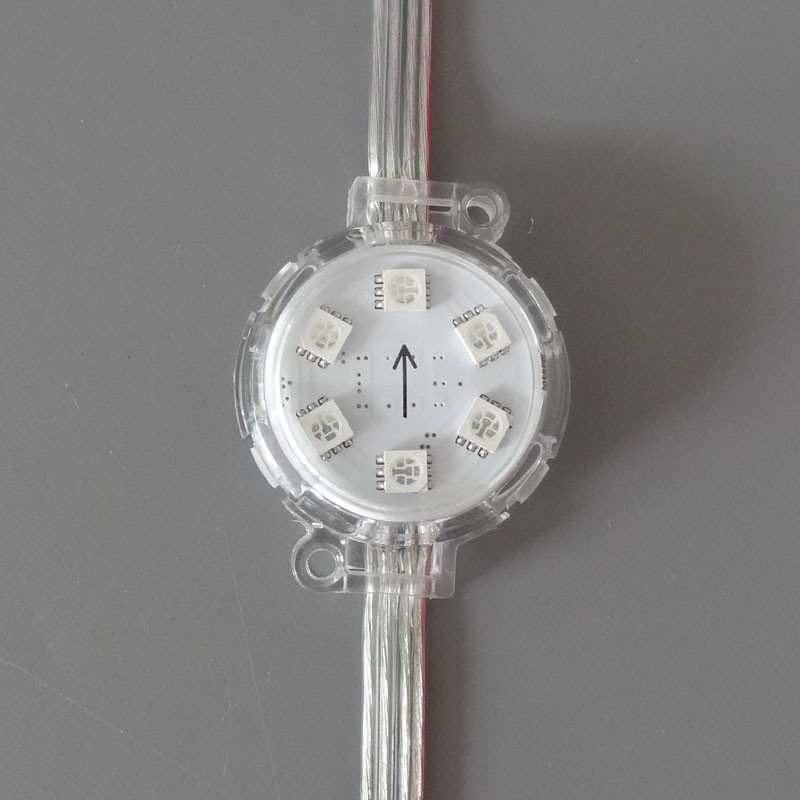 100 pcs DC24V led module