Electric Floor Heating Room Touch Screen Thermostat Warm Floor Heating System Thermoregulator 220V Temperature Controller
Description:
Heating thermostat with weekly programming adopts the latest single-chip computer control technology. It has the high reliability and powerful anti-jamming. Energy saving! Give you a comfortable living environment with temperature control function. Apply to electric heating apparatus and electric heating and control of hot water system. Don't miss the practical item.
Features:
The thermostat controller is applicable for electric heating equipment and electric water heating system or actuator control.

Adopted quality flame resistant material, the heating equipment is safe and reliable to use. Stylish and easy to clean.

Large LCD display screen with backlight.

Can provide a large current relay contacts, actualize electric heating temperature control and realize the automatic thermostat function.

Time Mode: 5+2 / 6+1 / 7 days, support for different temperature settings 6-time mode daily. Even if power cutting will not change the time setting.
Specifications:
Condition: 100% Brand New
Shell Material: Inflaming Retarding
Input Voltage: 220V +/-10%
Setting Temperature: 5-35°
Measuring Temperature: 0-40°
Operating Temperature: 0-45°
Relay Contact Capacity: 16A/250V AC
Installation Method: Concealed Installation
Product Size: Approx. 86 x 86 x 12mm / 3.4 x 3.4 x 0.5inch
Mounting Hole Distance: 60mm / 2.4inch
Advised Mounting Height: Approx. 1.5m / 4.9ft
Package Weight: 272-275g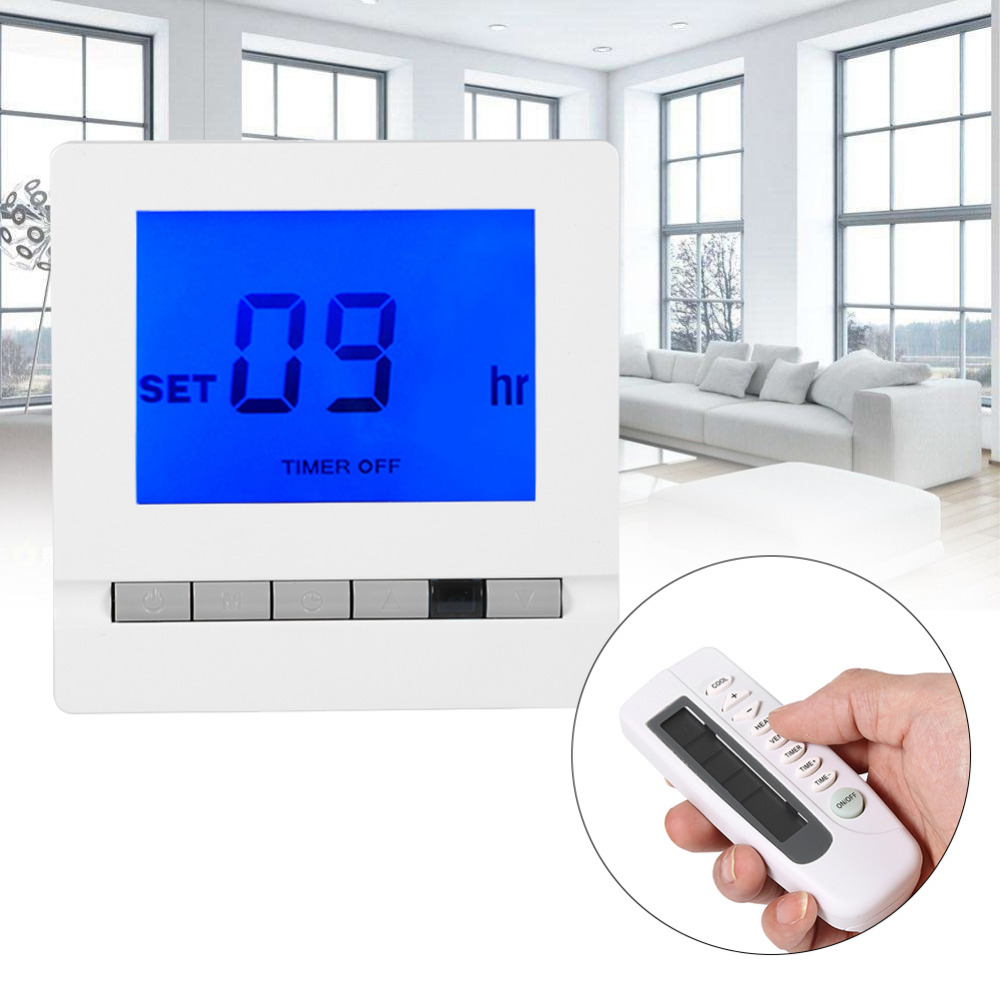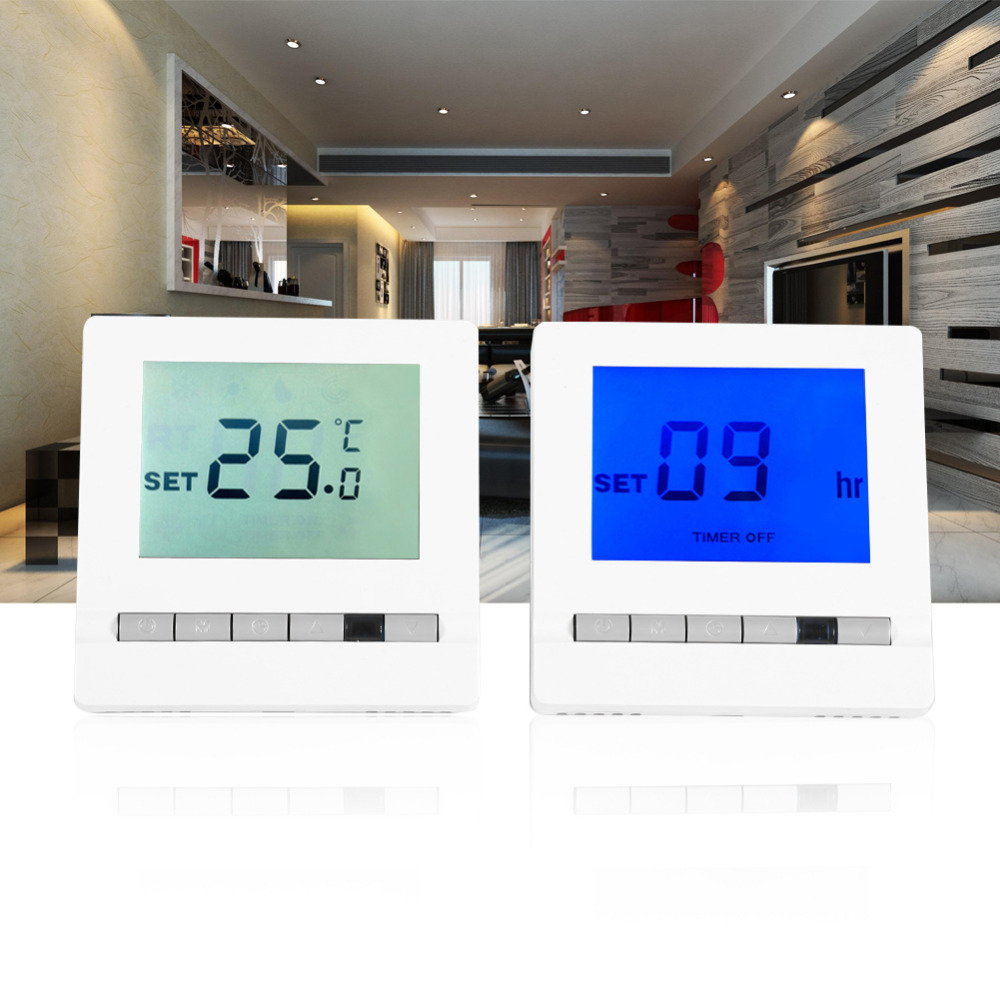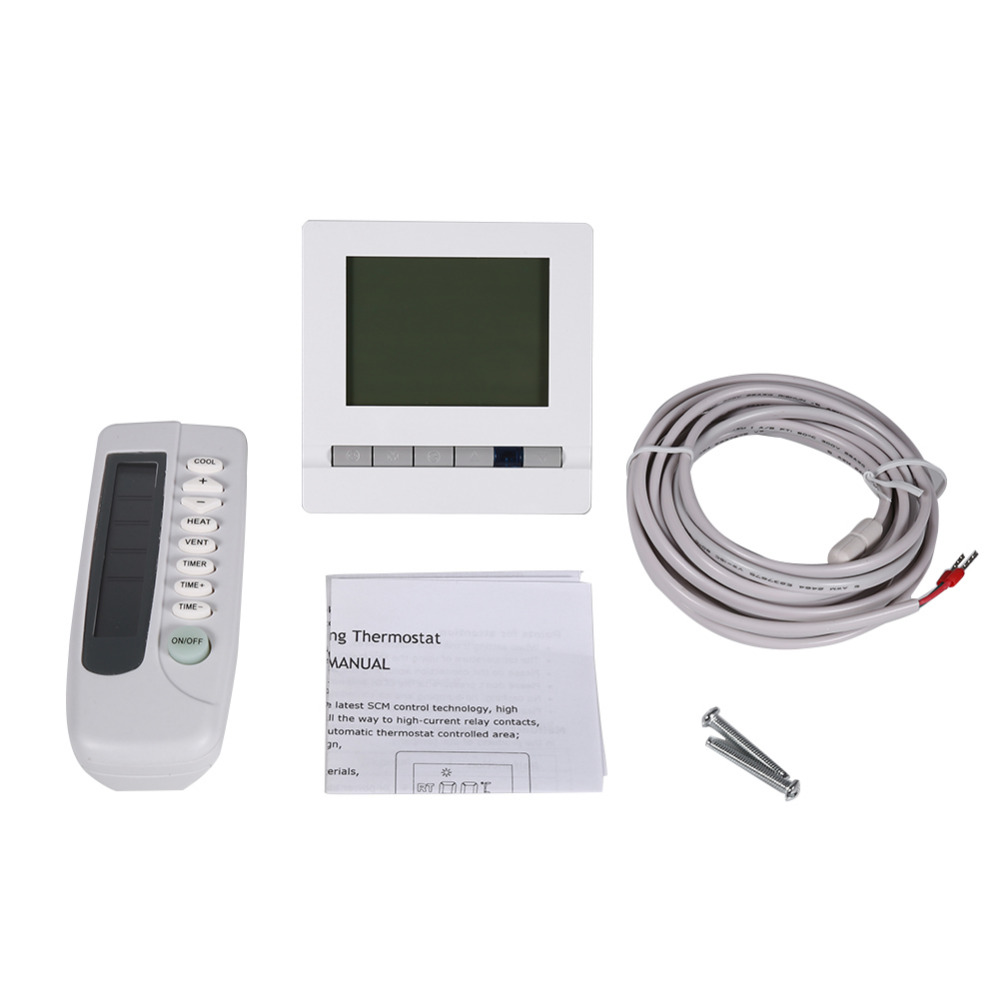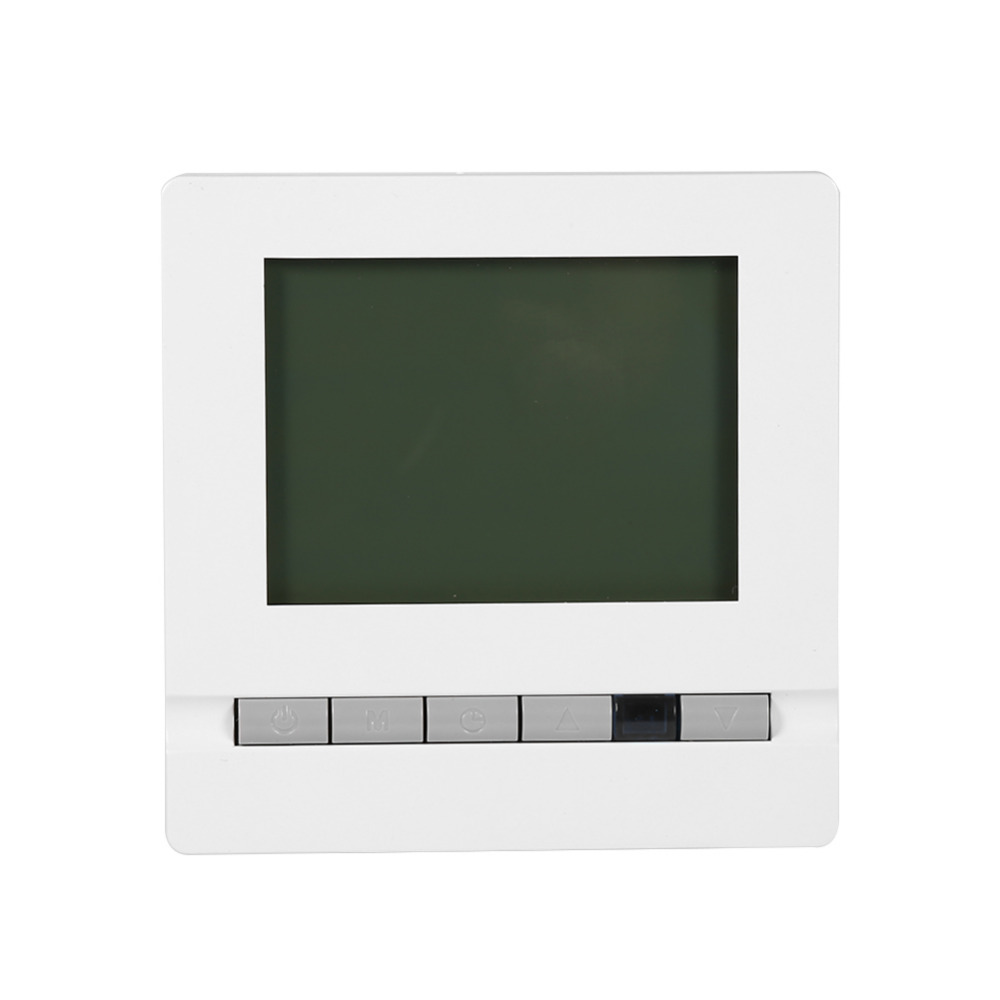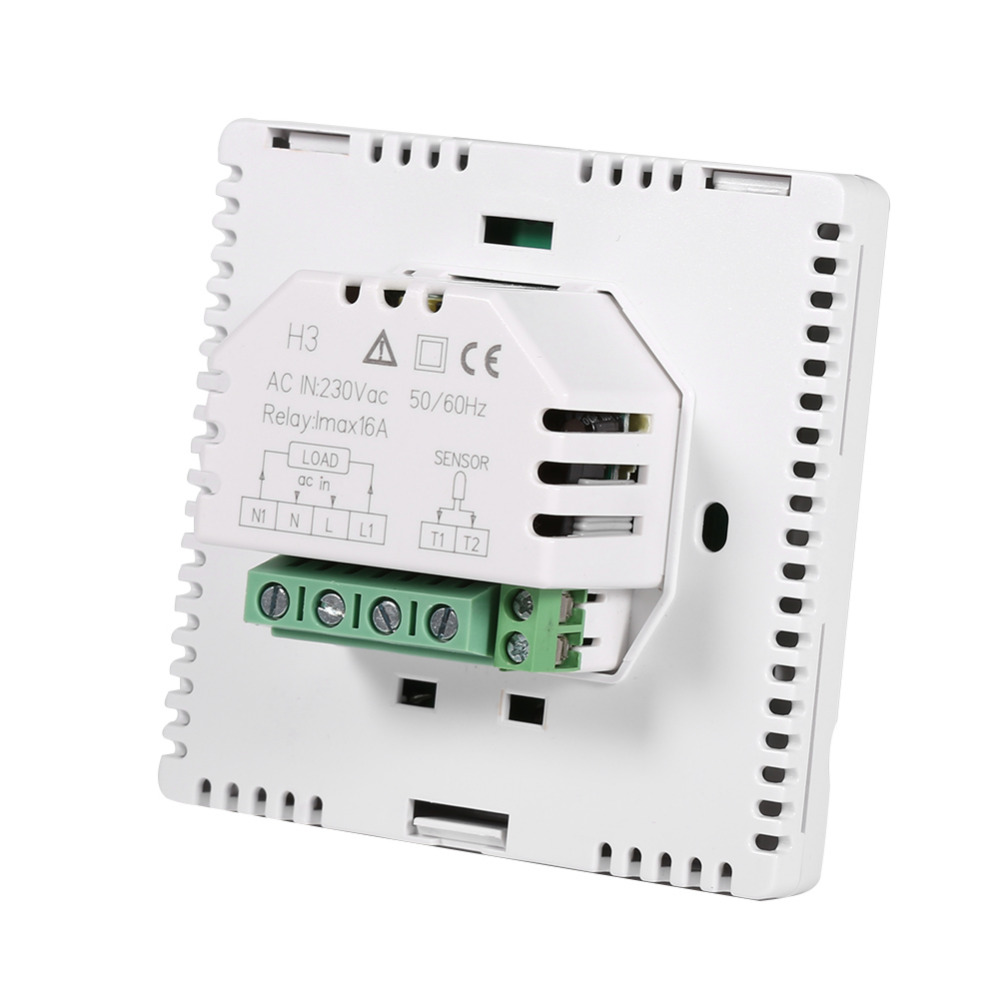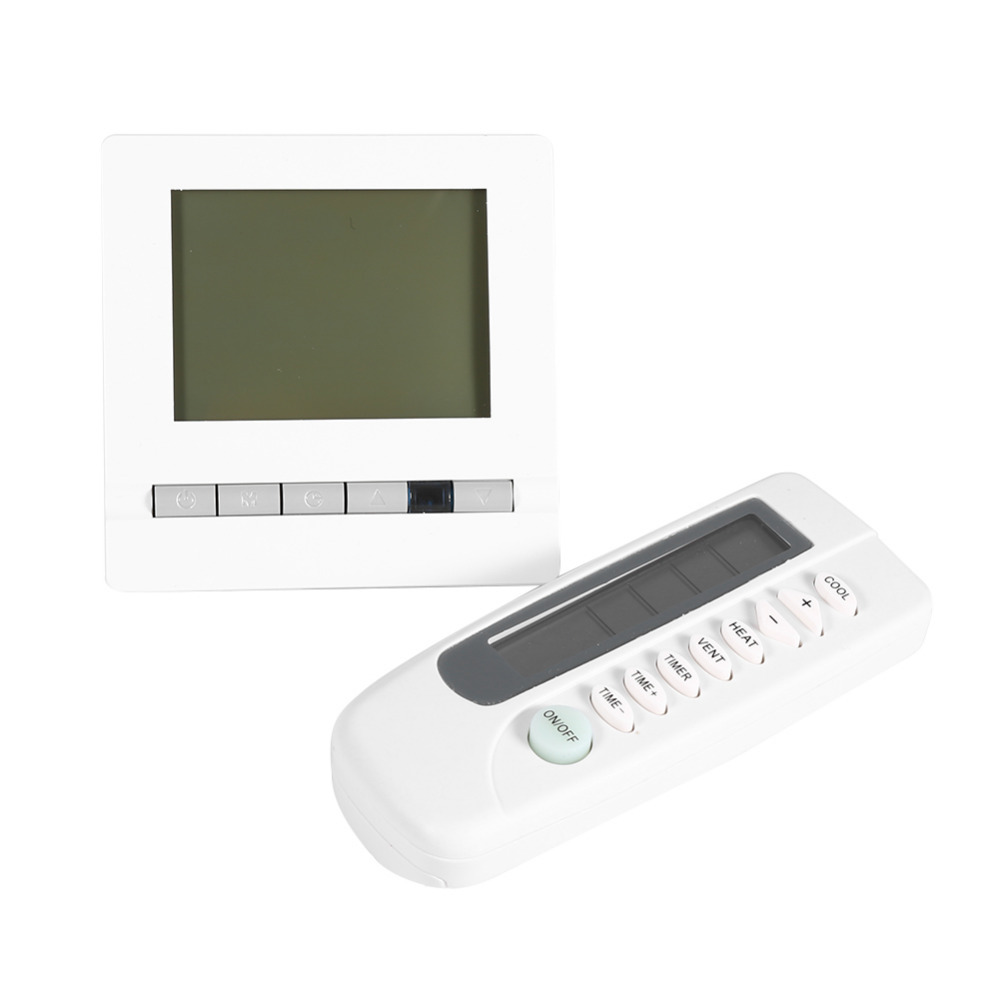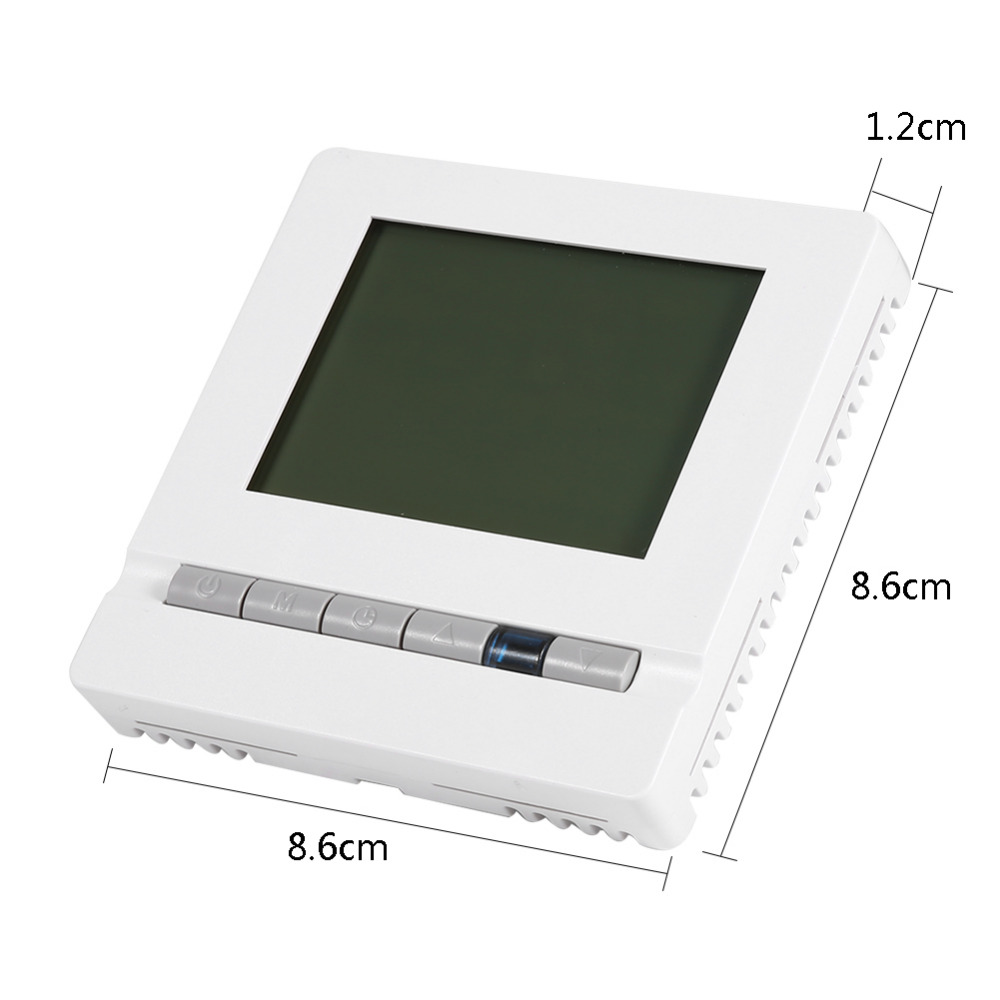 Operation Declaration:
1. Power On / Off: Press power button, LCD screen displays current room temperature in shutdown mode.
2. Temperature Setting: Press Up & Down Button to set temperature.
3. Timing Setting: Press Clock button to enter timing setting, and press Up & Down button to timing. Time On and Time Off, in timing mode, LCD alternate display timing and temperature
4. Time On/Off can be set by remote controller.
Package Included:
1 x Thermostat With Backlight
1 x Remote Controller
1 x Cable
2 x Screws