EPSOLAR 3210CN Tracer Series 30A 12V 24V Solar Panel MPPT Solar Charge Controller EPEVER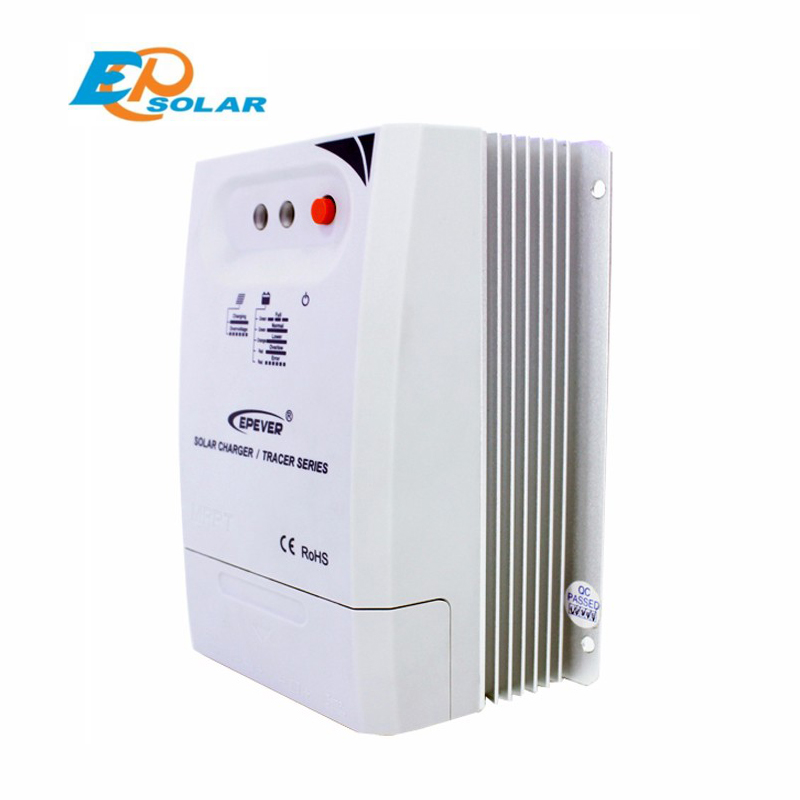 Tracer-CN/EM1 series adopts common negative design and advanced MPPT control algorithm, and introduces original dry contact design to achieve the switch of external equipment. The integration design not only replaces traditional electrical design using external relay, what is more can achieve multiple control modes and working modes, it can be widely used in household system, field monitoring and communication station etc.
Feature:
Ÿ Original dry contact design, achieve the switch of external equipment
Ÿ Multiple dry contact control mode, local, remote and cross- network
Ÿ Multiple dry contact working modes: manual control, light ON/OFF, light ON+timer and time control
Ÿ High tracking efficiency no less than 99.5%
Ÿ Peak conversion efficiency of 97.5%, full-load efficiency of 96%
Ÿ Accurately recognizing and tracking of multiple power points.
Ÿ Battery temperature compensation function
Ÿ Real-time energy statistics function
Ÿ RS485 port with industrial standard MODBUS open architecture
Ÿ Fully programmable function via PC software or remote meter
Ÿ Support software upgrade.
Electrical Parameters
Item Model

Tracer2210CN

Tracer3210CN

Nominal system voltage

12/24VDC Auto

Battery input voltage range

9V~32V

Rated charge current

20A

30A

Max. PV input power

260W/12V,520W/24V

390W/12V,780W/24V

Max. PV open circuit voltage

92V(at 25C environment temperature)

100V(at minimum operating environment temperature)

MPP Voltage range

(Battery voltage+2V)~72V

Dry contact control range

30VDC/1A

Communication Voltage

12VDC

Battery Type

Sealed(Default)/Gel/Flooded/User

Self-consumption

20mA/12V; 23mA/24V

Temperature compensate coefficient

-3mV/C/2V

Working environment temperature

-35C~+55C

Enclosure

IP20

Humidity

<95% (N.C.)

Grounding

Common negative

Dimension

173mm×150mm×79.9mm

173mm×163mm×86mm

Mounting dimension

Φ5mm

Mounting hole size

141mm*141mm

141mm*154mm

Terminal

8AWG/10mm2

6AWG/16mm2

Power Terminals

1.21kg/1.08kg

1.46kg/1.33kg
Characteristics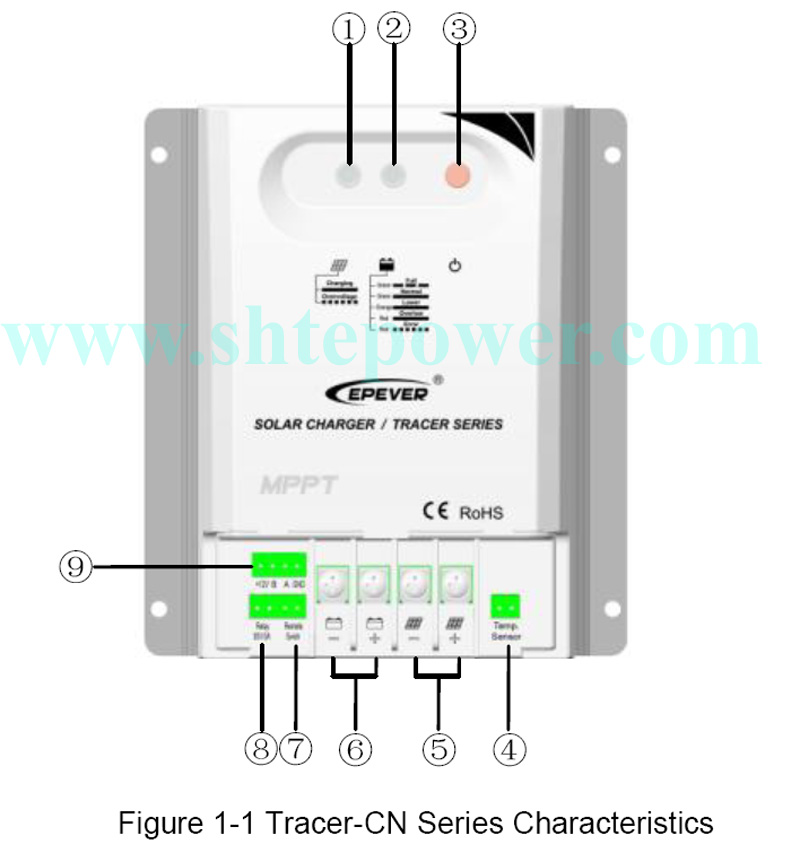 1. Charge LED Indicator
3. Dry Contact Switch Button
4. RTS Port (Connection for a RTS (Remote Temperature Sensor) to remotely detect battery temperature.)
9. RS-485 Port (12VDC) : Monitor controller by PC, remote meter MT70 or via RS485 (RJ45 interface)
1.3 Optional Accessories
1) Remote Temperature Sensor (Model:RTS300R47K3.81A)
Acquisition of battery temperature for undertaking temperature compensation of control parameters, the standard length of the cable is 3m (length can be customized). The RTS300R47K3.81A connects to the port on the controller.
NOTE: Unplug the RTS, the temperature of battery will be set to a fixed value 25ºC.
2) USB to RS-485 converter cable (Model:CC-USB-RS485-150U-3.81)
USB To RS-485 converter cable is used to monitor each controller on the network using Solar Station PC software. The length of cable is 1.5m. The cable connects to the port on the controller.
3) OTG cable (Model: OTG-12CM)
The USB To RS-485 converter cable and the OTG cable are used to view and modify the working mode and the parameters using the APP software. The USB To RS-485 converter cable connects to the port on the controller.
1.4 Maximum Power Point Tracking Technology
Due to the nonlinear characteristics of solar array, there is a maximum energy output point (Max Power Point) on its curve. Traditional controllers, with switch charging technology and PWM charging technology, can't charge the battery at the maximum power point, so can't harvest the maximum energy available from PV array, but the solar charge controller with Maximum Power Point Tracking (MPPT) Technology can lock on the point to harvest the maximum energy and deliver it to the battery.
The MPPT algorithm of our company continuously compares and adjusts the operating points to attempt to locate the maximum power point of the array. The tracking process is fully automatic and does not need user adjustment.
As the Figure 1-2, the curve is also the characteristic curve of the array, the MPPT technology will 'boost' the battery charge current through tracking the MPP. Assuming 100% conversion efficiency of the solar system, in that way, the following formula is established:

Normally, the VMppis always higher than VBat, Due to the principle of conservation of energy, the IBat is always higher than IPV. The greater the discrepancy between VMpp&VBat, the greater the discrepancy between IPV&IBat. The greater the discrepancy between array and battery,the bigger reduction of the conversion efficiency of the system, thus the controller's conversion efficiency is particularly important in the PV system.
Figure 1-2 is the maximum power point curve, the shaded area is charging range of traditional solar charge controller (PWM Charging Mode), it can obviously diagnose that the MPPT mode can improve the usage of the solar energy resource. According to our test, the MPPT controller can raise 20%-30% efficiency compared to the PWM controller. (Value maybe fluctuant due to the influence of the ambient circumstance and energy loss.)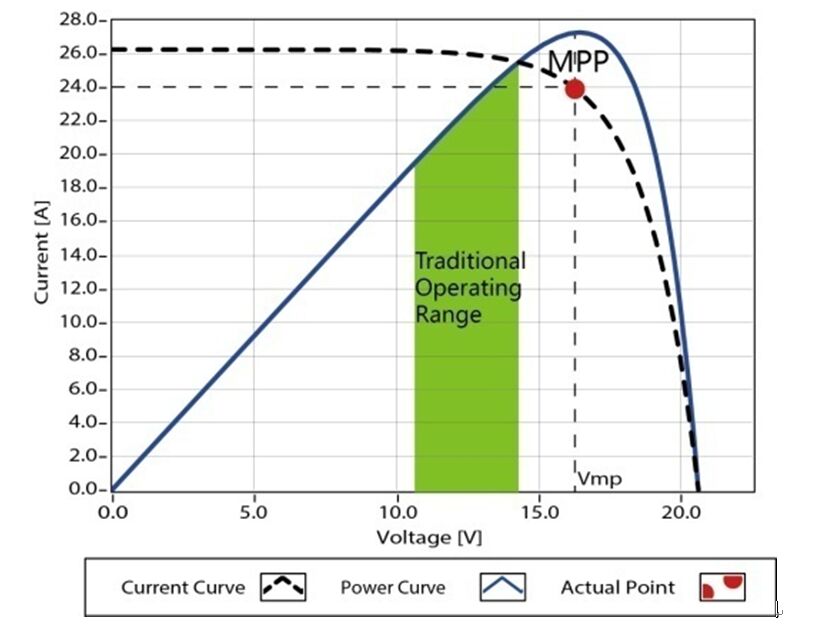 Figure 1-2 Maximum Power Point Curve
In actual application, as shading from cloud, tree and snow, the panel maybe appear Multi-MPP, but in actually there is only one real Maximum Power Point. As the below Figure 1-3 shows: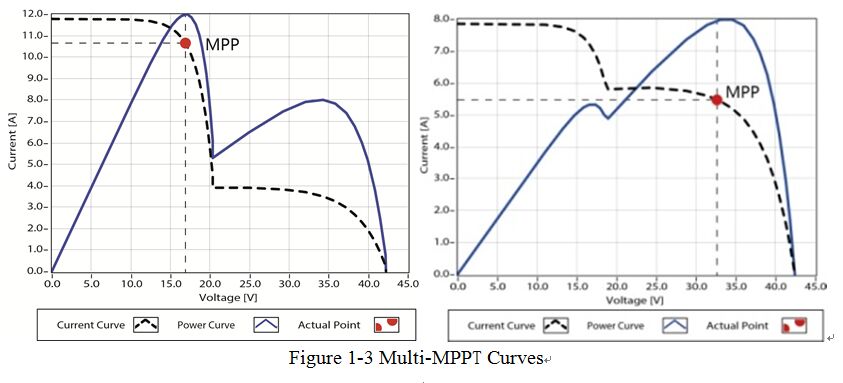 If the program works improperly after appearing Multi-MPP, the system will not work on the real max power point, which may waste most solar energy resources and seriously affect the normal operation of the system. The typical MPPT algorithm, designed by our company, can track the real MPP quickly and accurately, improve the utilization rate of the array and avoid the waste of resources.
1.5 Battery Charging Stage
The controller has a 3 stages battery charging algorithm (Bulk Charging, Constant Charging and Float Charging) for rapid, efficient, and safe battery charging.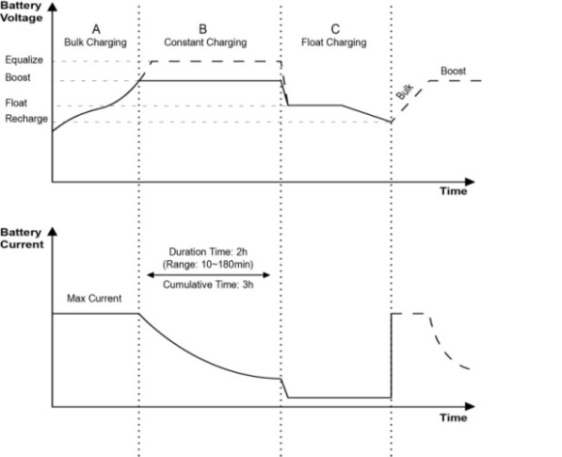 Figure 1-4Battery changing stage Curve
A) Bulk Charging
In this stage, the battery voltage has not yet reached constant voltage (Equalize or Boost Voltage), the controller operates in constant current mode, delivering its maximum current to the batteries (MPPT Charging).
B) Constant Charging
When the battery voltage reaches the constant voltage setpoint, the controller will start to operate in constant charging mode, this process is no longer MPPT charging, and in the meantime the charging current will drop gradually, the process is not the MPPT charging. The Constant Charging has 2 stages, equalize and boost. These two stages are not carried out constantly in a full charge process to avoid too much gas precipitation or overheating of battery.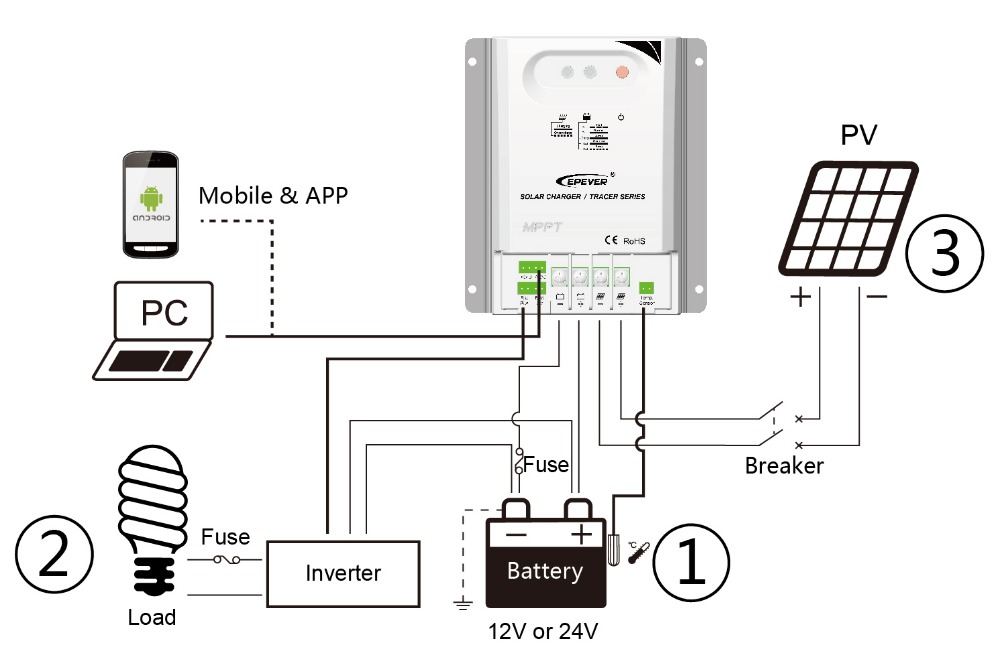 Example Model: Tracer3210CN/EM1
Solar Module MPP Voltage(17V, 30V, 36V) / Nominal System Voltage(12V)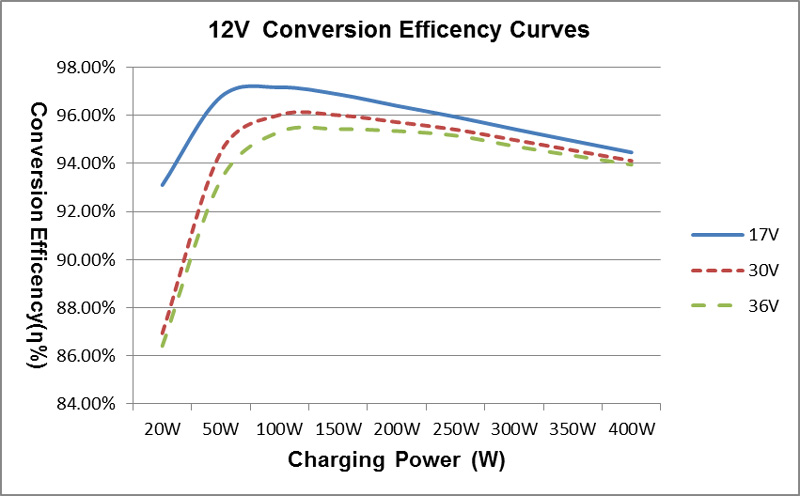 Solar Module MPP Voltage(36V, 52V) / Nominal System Voltage(24V)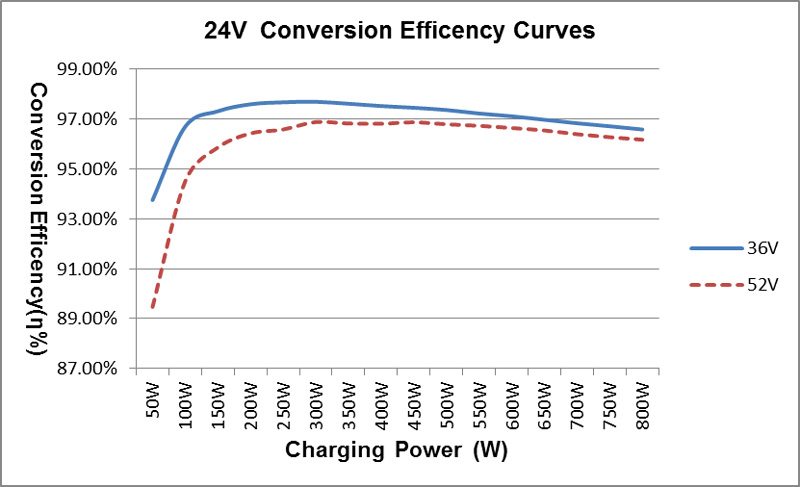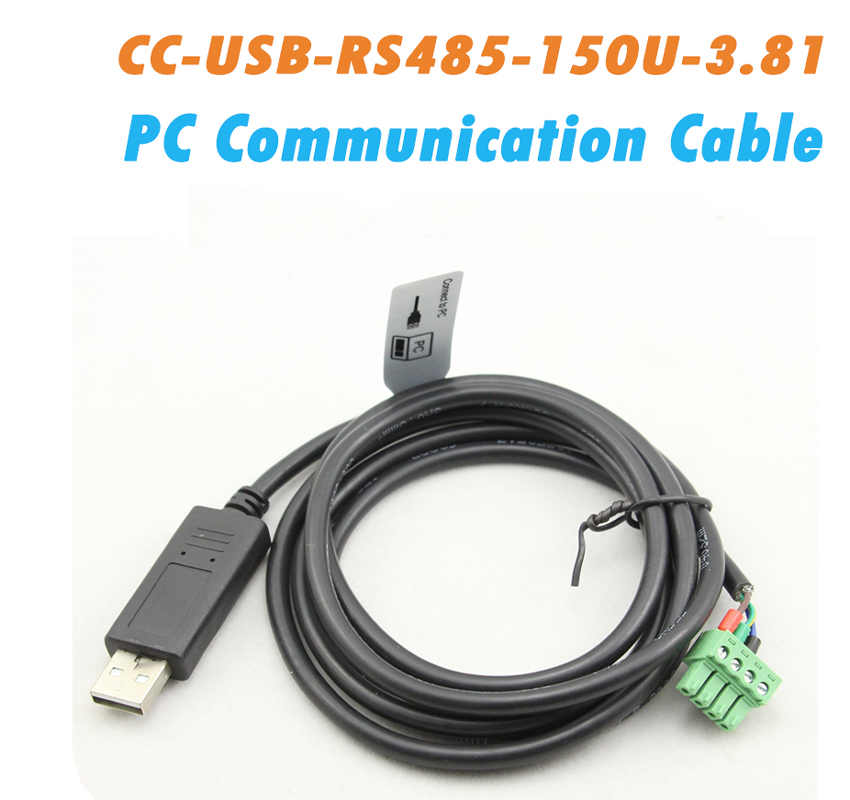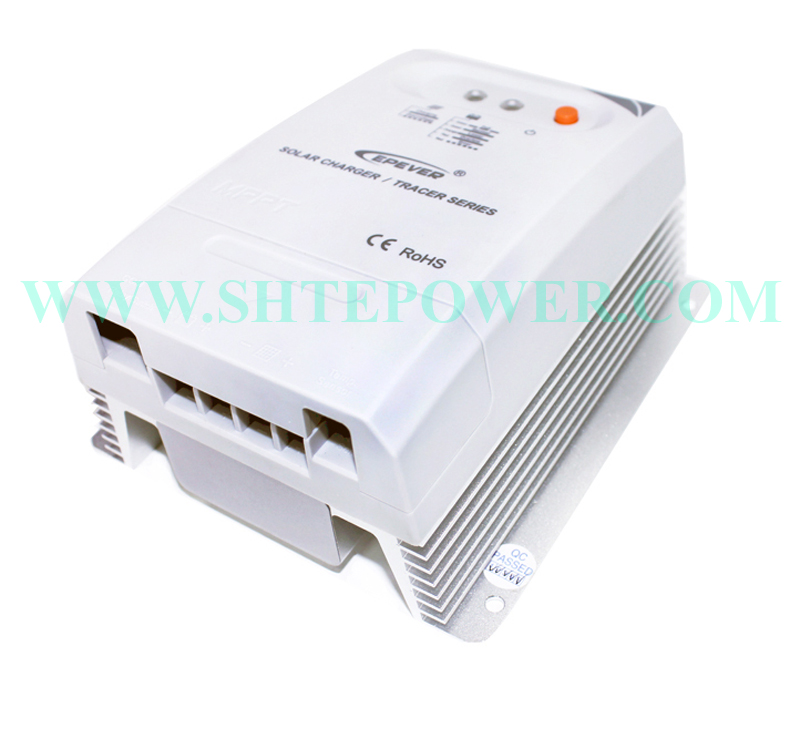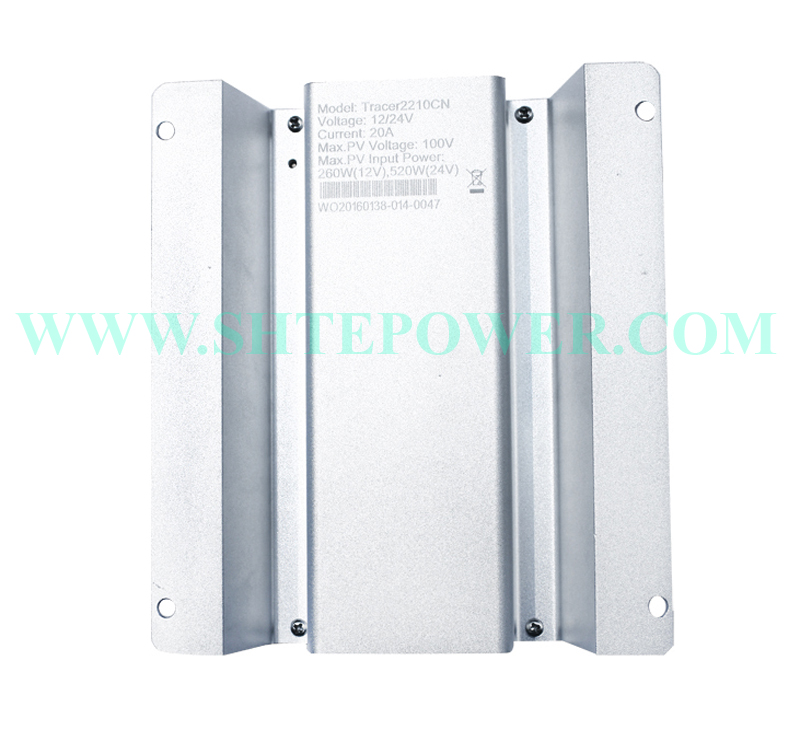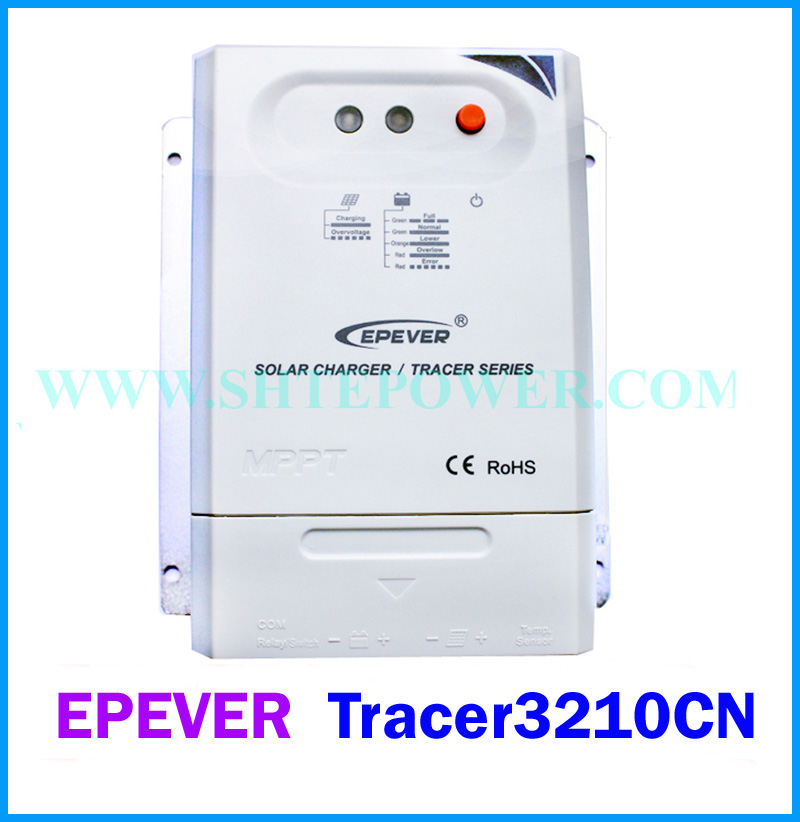 Shipping:

We guarantee to ship out within 72 hours after payment confirmation (except Holiday).
EMS express shipping usually takes 3-7 working days dependent on the country delivered to. We are not responsible for any accidents, delays or other issue that are the responsibility of the shipping service.
In order to ensure you receive you order tax free upon import, we will declare it as a 'GIFT' with a lower value. This lower price does not reflect the total price you paid or the market value of the product and may not apply to countries with different tariff rules. Any import charges or fees are the buyer's responsibility.
Delivery time is approx. 7 to 15 business days (excluded Saturday & Sunday, Public
Holiday) to most US/UK/AU destinations .
Please contact us if you don't receive it over above 4 weeks, we will solve this problem in a very short time.
For item's safety, insurance is highly recommended.
All our items will be shipped to buyer's Wholesales Alibaba address please confirms your address on Alibaba before you bid. Please make sure the shipping address is correct. We are not responsible for any wrong or undeliverable addresses.
Feedback:

We depend on our Alibaba reputation and customer satisfaction to succeed. Therefore, your feedback is extremely important to us.
If you love my items please leave me good feedback. Your action will help us offer our milk and bread. I will do the same for you.
Please contact us before leaving any negative of neutral feedback. We will work with you to solve any problems.
Return:

We provide 1 year warranty. If the item is defective, please notify us within 7 days of delivery.
All items must be returned in their original condition, in order to qualify for a refund or exchange of goods.
But shipping fee and insurance is not refundable.
Items returned after 7 days of delivery are only eligible for repair.
The buyer is responsible for all shipping costs incurred.
Contact:

Please leave a message in the Trade Manager.
If you do not receive our reply with 24h, please kindly re-sent your email and we will reply you as soon as possible . If you email us and don't hear a reply, please email again through the Alibaba system as sometimes our mail servers have errors.
Welcome to your visit and call, please contact me anytime if you have any question.