eSmart2 MPPT Solar Charge Controller Regulator 12V 24V 36V 48V Auto Control Backlight LCD Display
Introduction:
Esmart2 series is second generation of eSmart mppt controller, based on eSmart series mppt controller, we update the display, control method, connect way, internal structure etc. It features an efficient MPPT control algorithm to track the maximum power point of the PV array. Greatly improve the utilization of solar panel. Its intelligent LCD and upper PC display, mostly convenient for customers to check, records and parameter setting. Widely used in solar off-grid system of telecommunication base station, household system, street lighting system, field monitoring system, etc.
System Voltage: DC12V/24V/36V/48V automatic recognition
Rated Current:20A
Maximum PV(voc) Voltage: 100V
Features :
Advanced MPPT control algorithm, MPPT efficiency ≥99.5%,Machine conversion efficiency up to 98%;

DC12V/24V/36V/48V battery system automatic recognition,user can use it in different system conveniently ;

Maximum PV input voltage up to DC100V ;

3-Stage charge: (constant current, constant voltage, floating charge), to extend the battery life ;

Discharge mode: ON/OFF mode, PV voltage control mode.

Users can choose 4 kinds of commonly standard batteries(Sealed lead acid,Vented, Gel, NiCd). Other kinds of batteries can be defined by users ;

Most information could be provide by LCD like: model No., PV input voltage, battery type, battery voltage, charging current, charging power, working status and so on. Also customer's information like company name, website and logo can be added into Solar Eagle software.

RS232 communication, we can offer communication protocol also, it's convenient for user's integration management.

CE,ROHS,FCC certifications approved.We can help clients to approve other certifications.

2 years warranty, and 3~10 years extended warranty service also can be provided.
MPPT Controller connection diagram: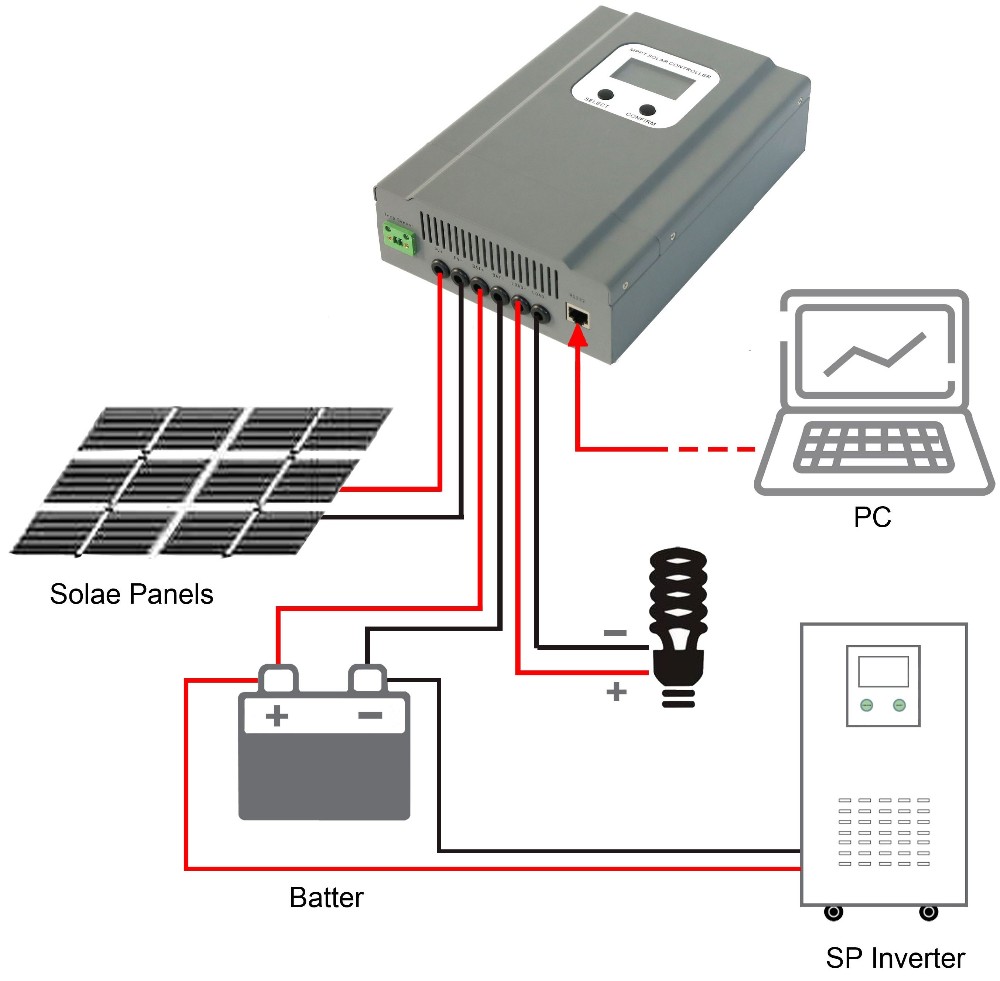 Parameters Display & Setting information: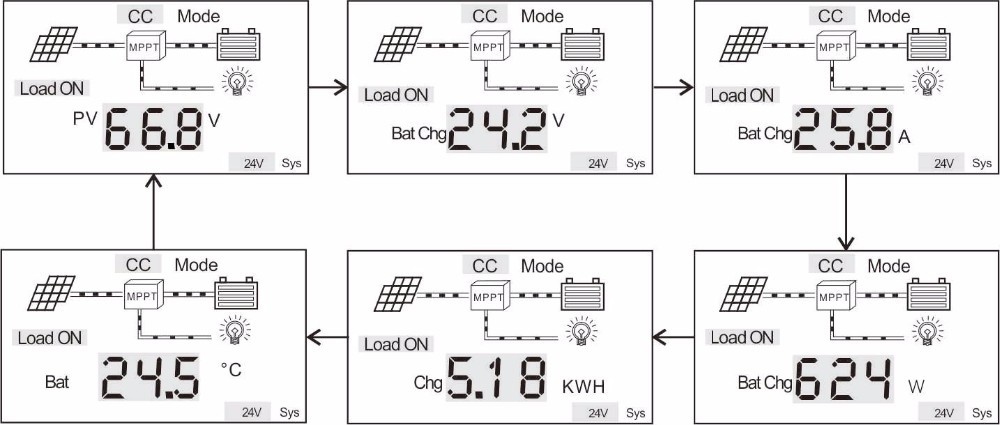 LCD display information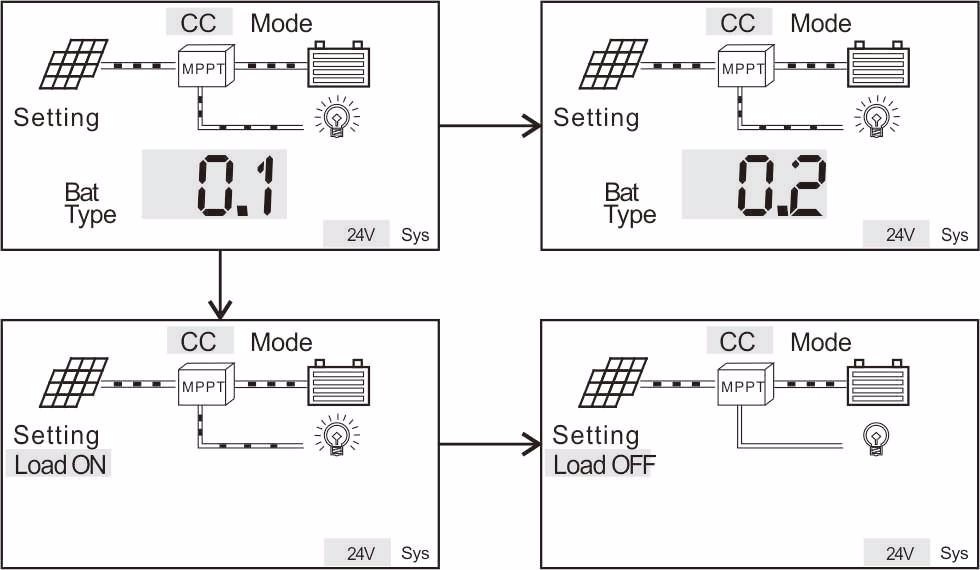 Set the battery type and LOAD control mode
Parameter: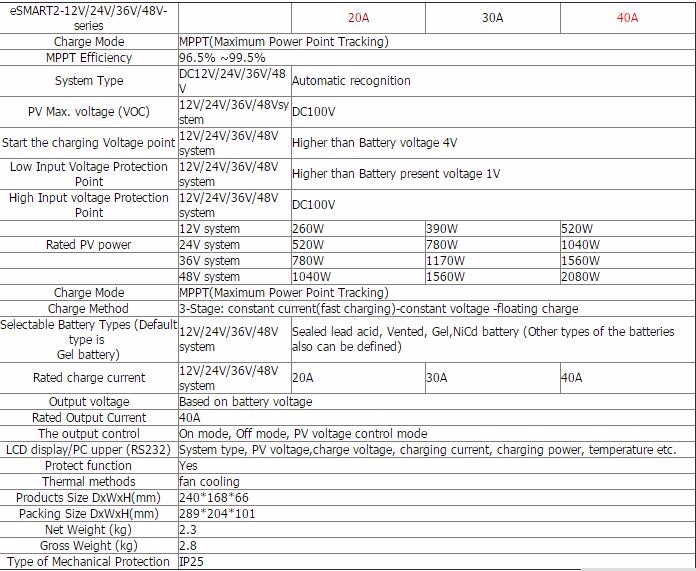 Product Pictures