Excelvan White\Blue LCD Display Thermostat Wireless Weekly Programmable Room Floor Heating Thermostat Temperature Controller
Features:
- backlight LCD display (automatically turns off after no operation for 4 s).
- The controller is powered by 2 AA batteries.
- RF receiver for wireless control, 2-way wireless communication.
- Strong mutual signal reception: signals will pass through walls and ceilings.
- Weekly programming.
- Display of valve output status.
- Low-temperature starting function.
- Address code matching function.
- Memory function in case of power-down.
- Keypad locking function is designed to prevent the children from misusing.
- Low temperature protection functions: Anti-freezing.(optional)
- Come with 3M extra sensor cable.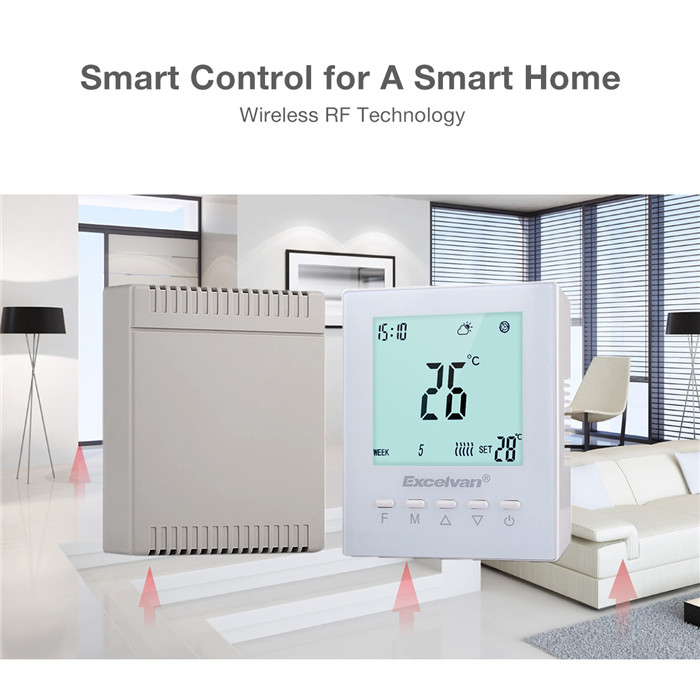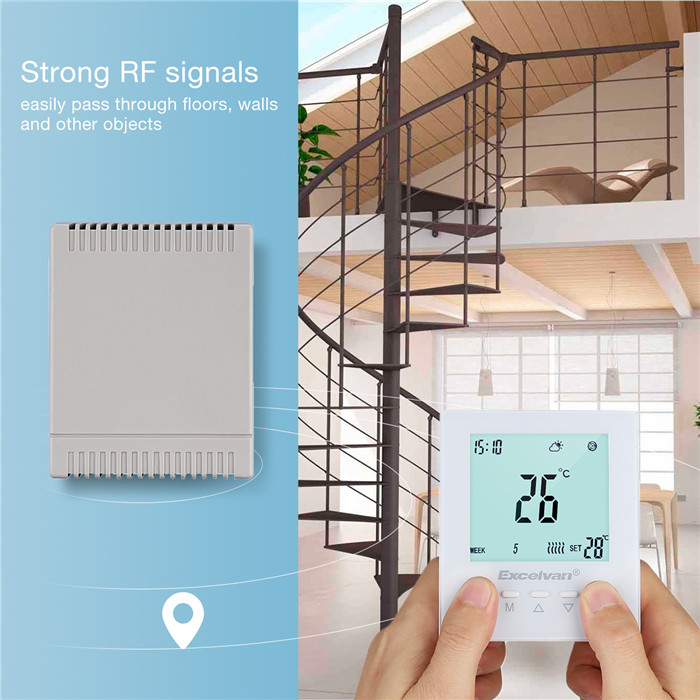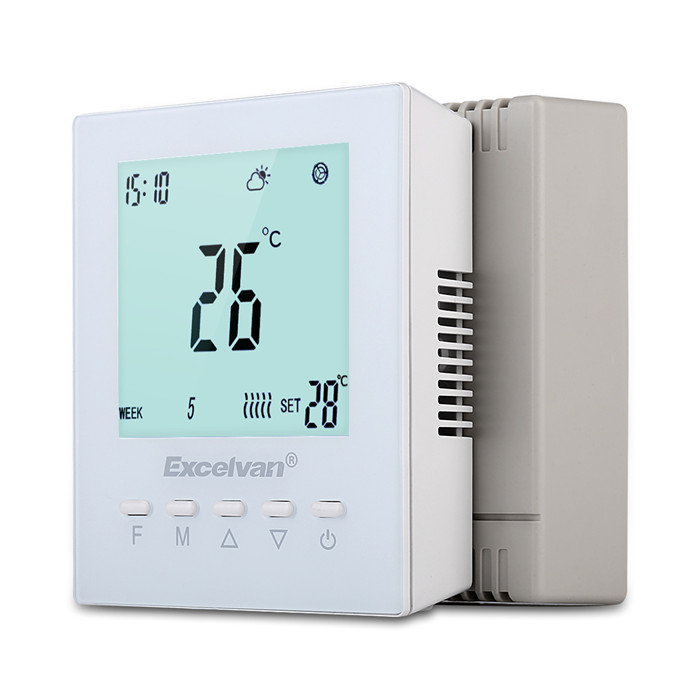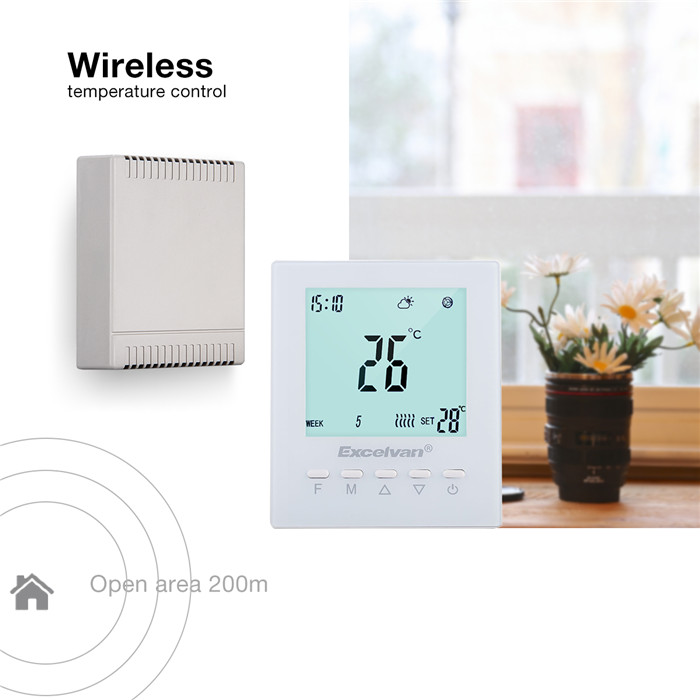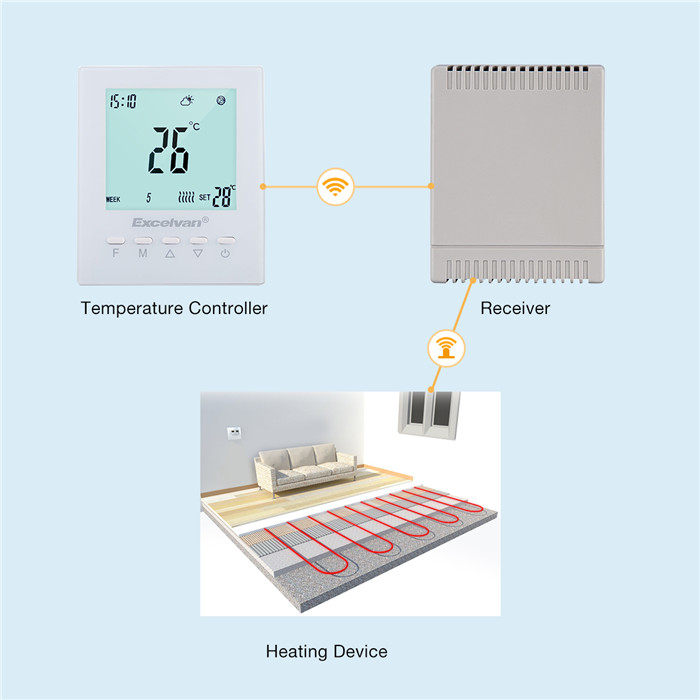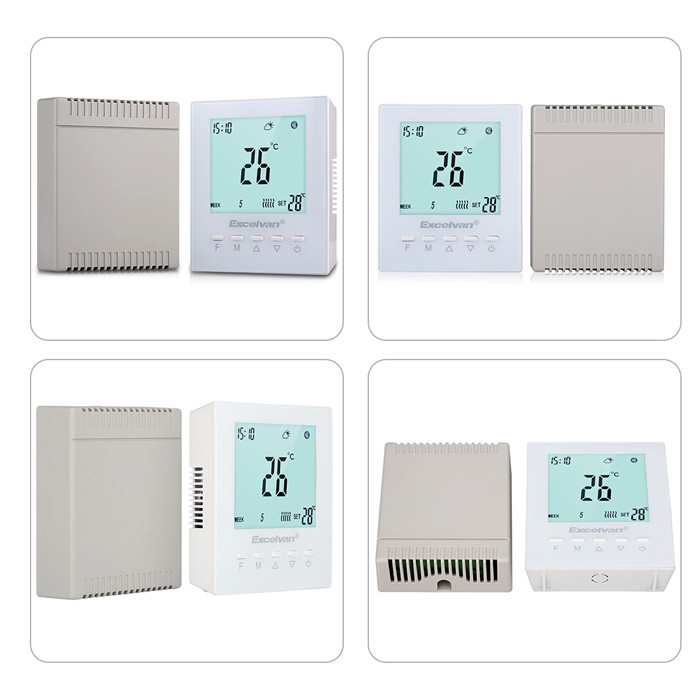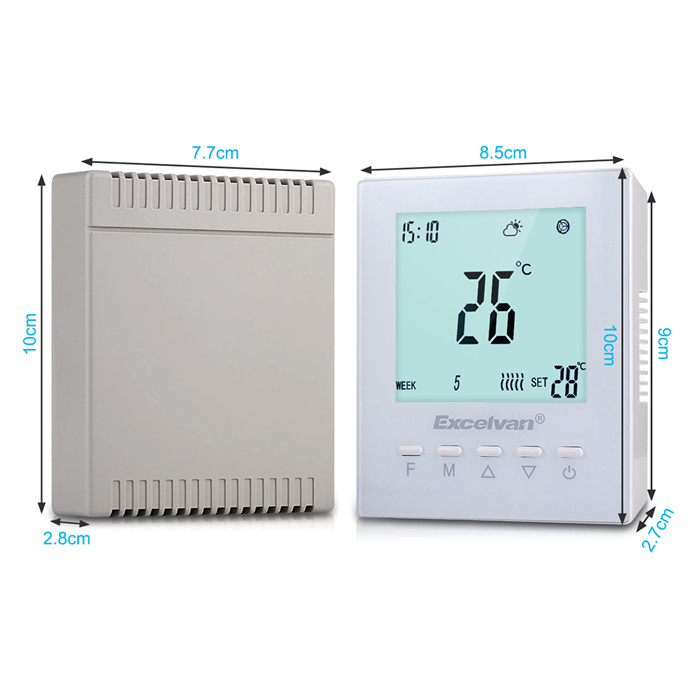 Technical parameters:
- Supply voltage: 220 VAC ± 10% 50/60HZ
- Load: < 16 A
- Self-consuming power: <1W
- Internal sensor setting range (RT1): 5 ~ 35°C, default 22°C
- Over heating protection setting range(RT2): 20-90° adjustable
- External sensor measurement range: 5- 90°C, default 65°C
- Internal temperature sensor: NTC
- External temperature sensor: Length=3M 10k
- Temperature control accuracy: ± 1°C
- Working range: 200m in open area
- Receiver dimension: 10*8*2.8cm
- Receiver weight: 95g
- Controller dimension: 10*8.5**2.8cm
- Controller weight:130g
- Controller display: 6*5.5cm
- Thermostat power supply: 2 AA batteries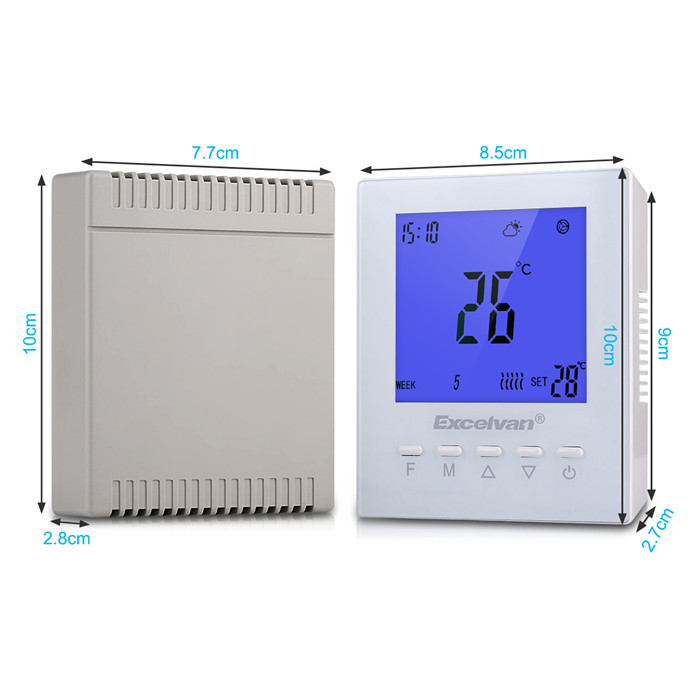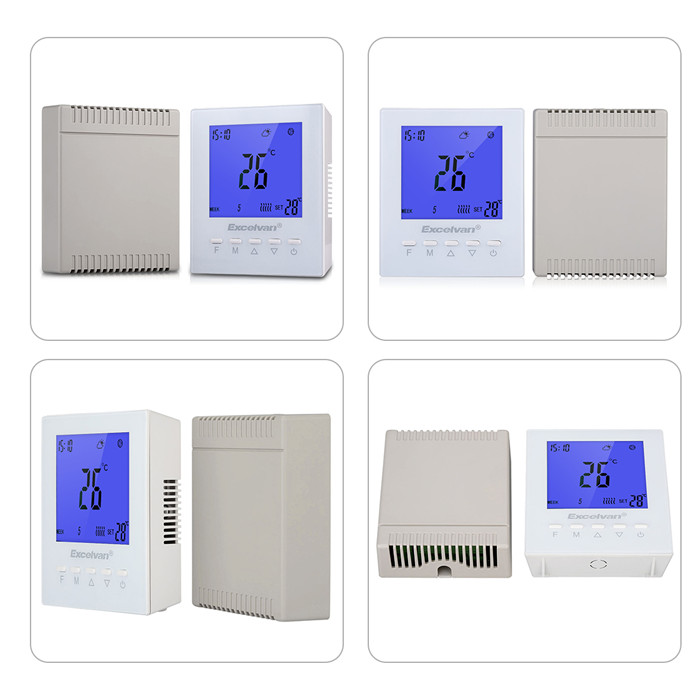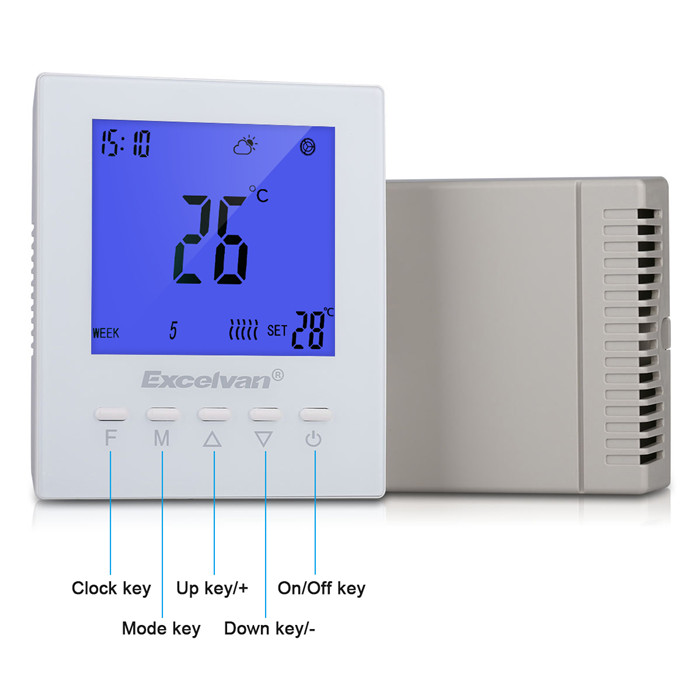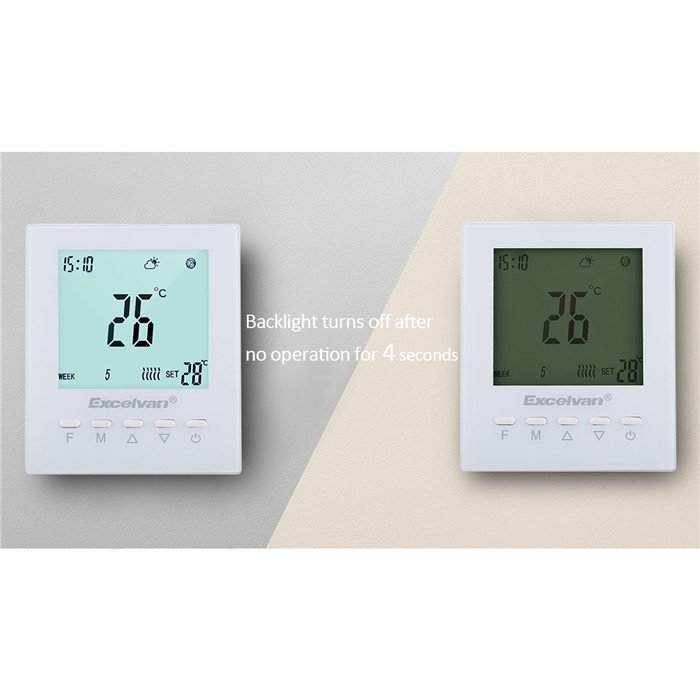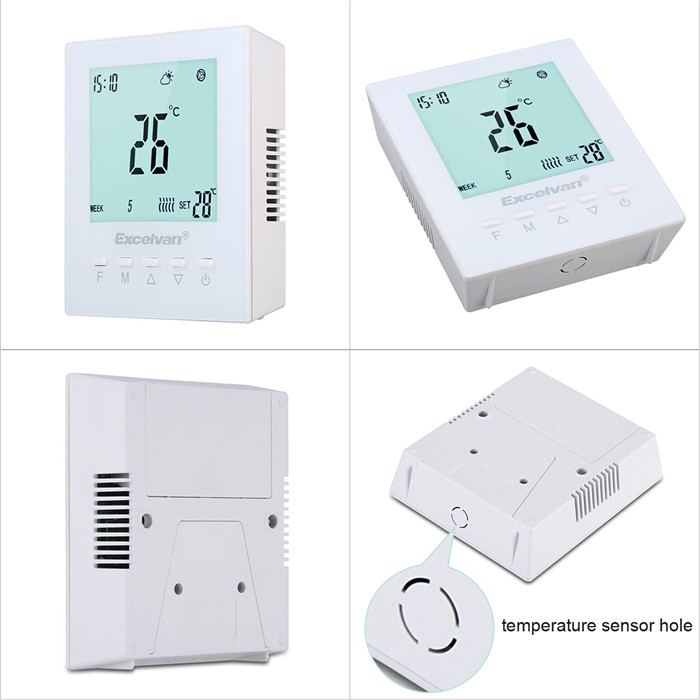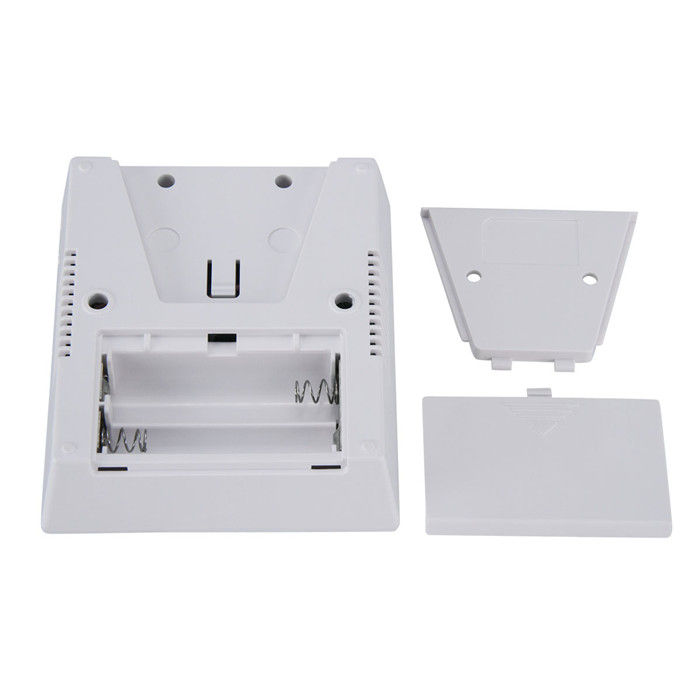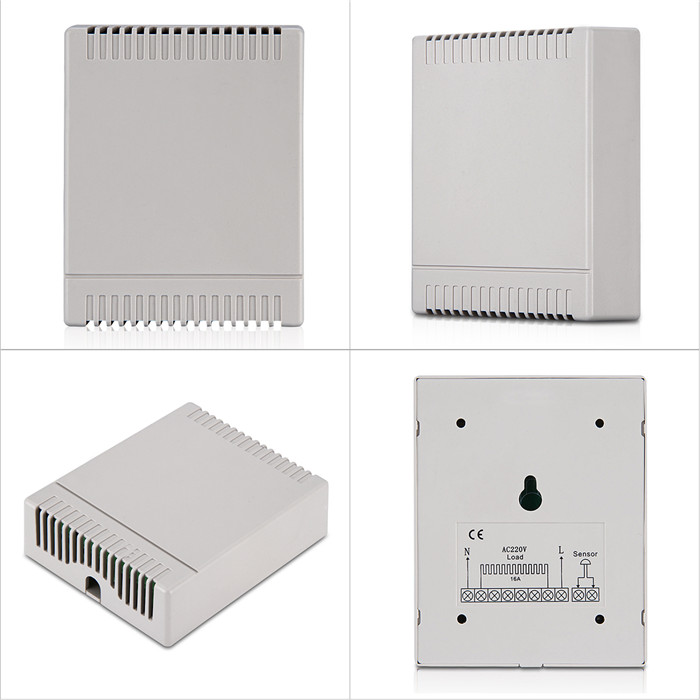 Package Included:
1* Receiver
1* Thermostat controller
1* 3m sensor cable
2* Mounting screws
1* manuals (English & German)