Foldable and Adjustable Eyecare Built-in Rechargeable 600mAh Battery Mini Reading 16 LED Dimmable Desk /Table Lamp-YAGE 5908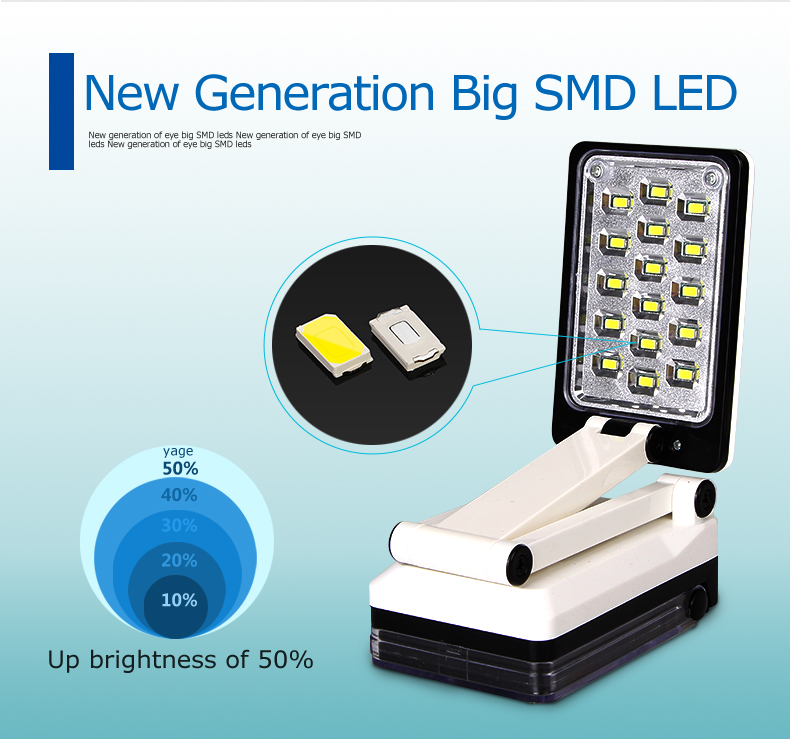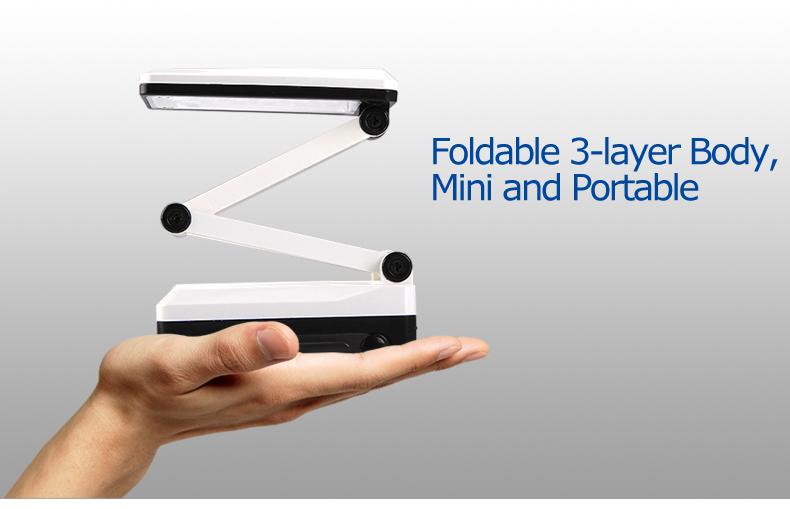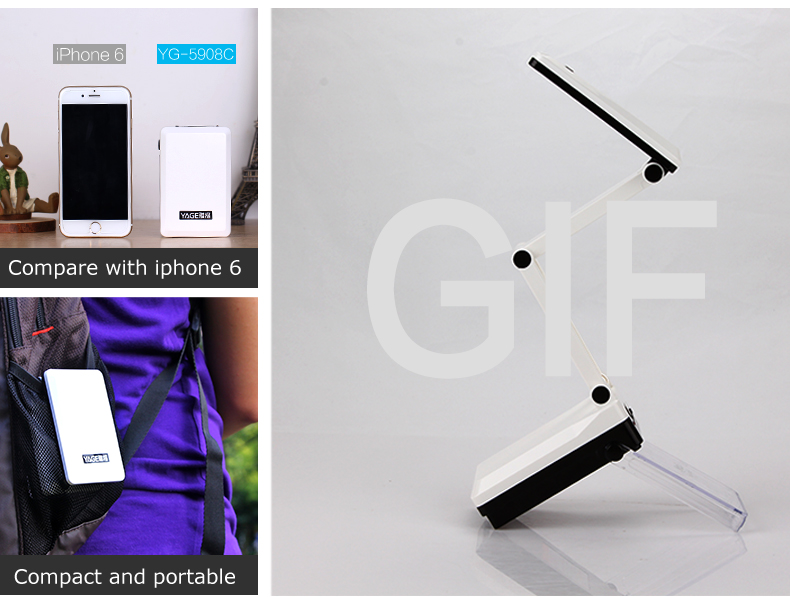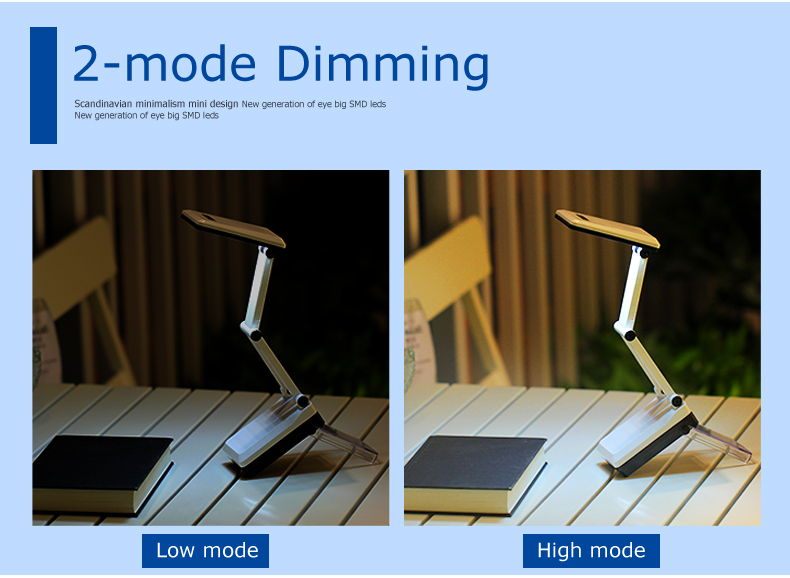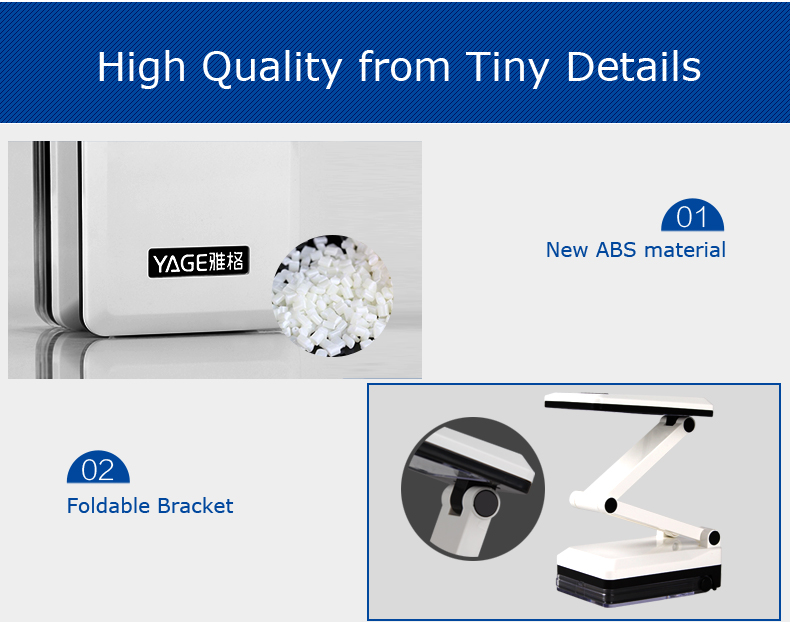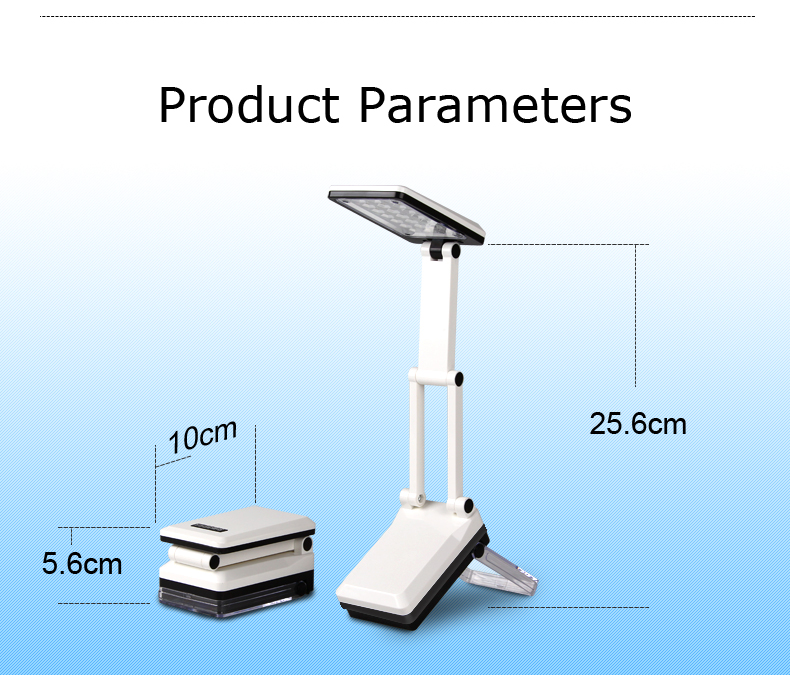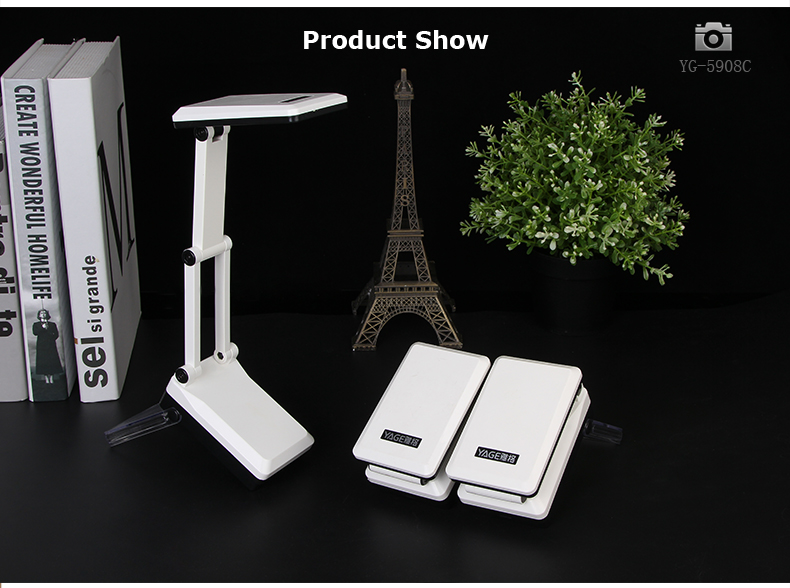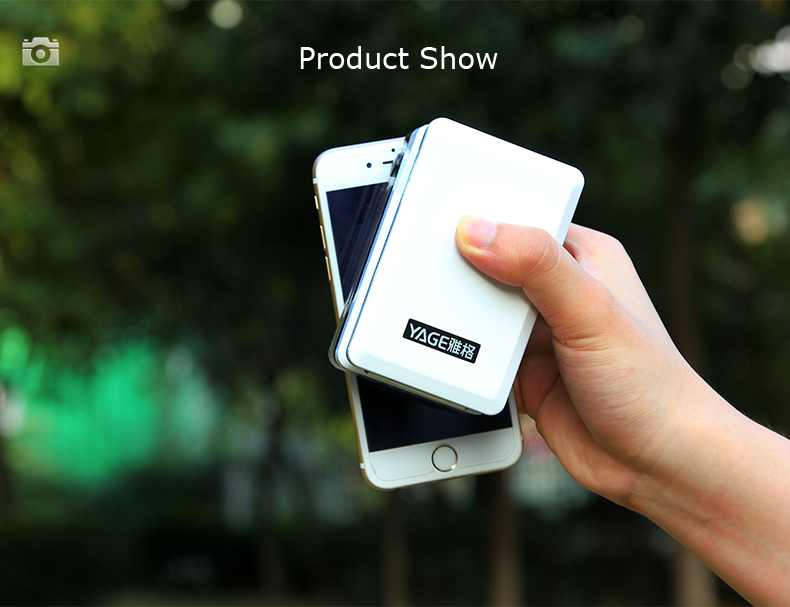 1. Product characteristics:
A. Novel appearance with the folding ficture, the light can be adjusted flexibly.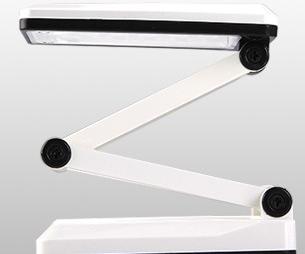 B. Rated capacity to the highest point at 600mAh.
C.Super durable battery, can recycle use to more than 200 times.
D.With 21 long life, high brightness and energy saving LED.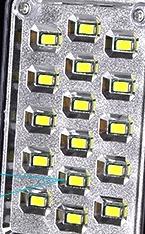 E. Strong and light brightness are adjustable.
2. Specifications:
A. Operating temperature: -10 ℃-45℃.
B. The humidity of air ambient: <90%.
C. Charge rated voltage: AC 90V-240V 50/60Hz.
D. Charge rated current: AC 0.07A.
E. Output light source power: 1.6W.
F. Output light source type: LED.
3. Usage instruction:
A. Charging: Insert the plug into the AC 90V-240V/50-60H socket after finished the connection of AC wire with the reading lamp, then the charging indicator light. Keep charging about 8 hours. The most charge time should be less than 14 hours.
B. Lighting: Please push the switch to adjust the lightness. When the switch is on "ON1", it's strong lightness. When it's on "ON2", it's weak lightness. Please push it on "OFF" position if you don't use it for a long time.
C. Lighting time: Fully charged could keep lighting for 6 hours.
4. Package:
1*Desk lamp