From now on, we will add a waterproof ON/OFF switch on the bottom of towel racks without extra charge.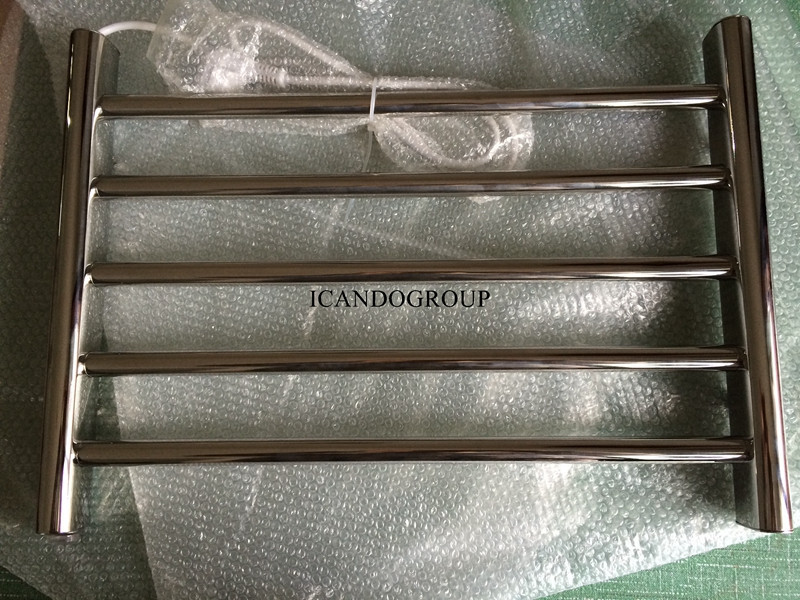 Diamension: 360X110X500mm

Power: 50W, Voltage 110-240V

Product reaches optimum temperature(about 50-55C) within 10 minutes, then temperature keeps 55C

Quality Guarantee: 3 years

Notice: it is necessary for you to leave a message to let us know which voltage and plug is ok in your using place.

We do have other kinds of plug for different countries. Just leave a message or send us the relevant picture for sure.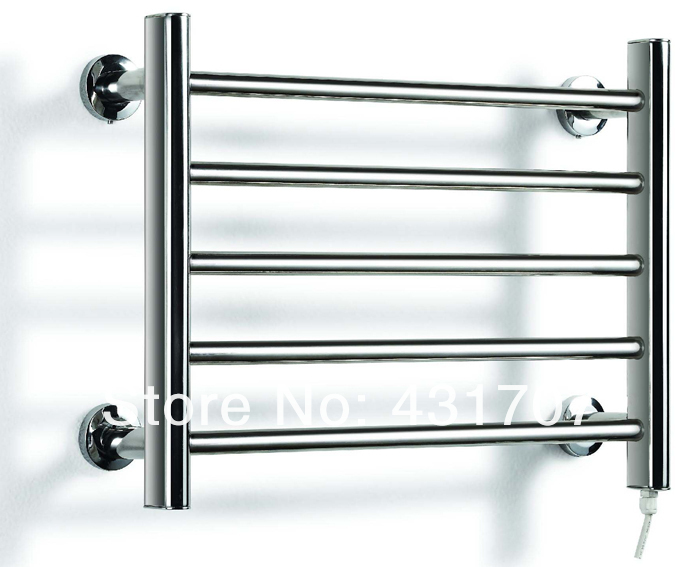 Keeps your towels dry, warm, and fresh all year long.
Great for year-round use! Really helps draw moisture away during the hot & humid months.
Keeps your towels from smelling musty. Also helps eliminate mold and mildew growth.
Quicker heat up time, more effective drying and no worrying about oils/liquids leaking from the unit.
Great for drying delicates, hand washables, swimsuits and warming baby blankets and bedding.
Product reaches optimum temperature within 10 minutes
Make sure to layer your towels (do not weave throughout the bars). Remember this is a low energy device; your towels will be warm, dry and fresh for each use (towels will not be hot like coming out of a tumble dryer).