Digital Shower Head 22" Touch Waterfall Thermostatic Shower Controller Shower Set Rainfall Massage Bath & Shower Faucets
Click on the following products , a greater discount:
Digital Waterfall Shower Head 22"Thermostatic Shower Controller Shower Set Modern Luxury European Style Rainfall massage
a fashion and simple controller shower. It looks elegant, adopts digital thermostat technology saves water and energy. is safe and of good quality, you can control the water flow and water temperature. the new patented technology can control the water temperature at ± 1 Cdiferencia. the water temperature high limit could prevent the user from hot water. when the water temperature is more de49 ° C, the system will automatically close. the system has the memory function, the water temperature is the same as that set last time.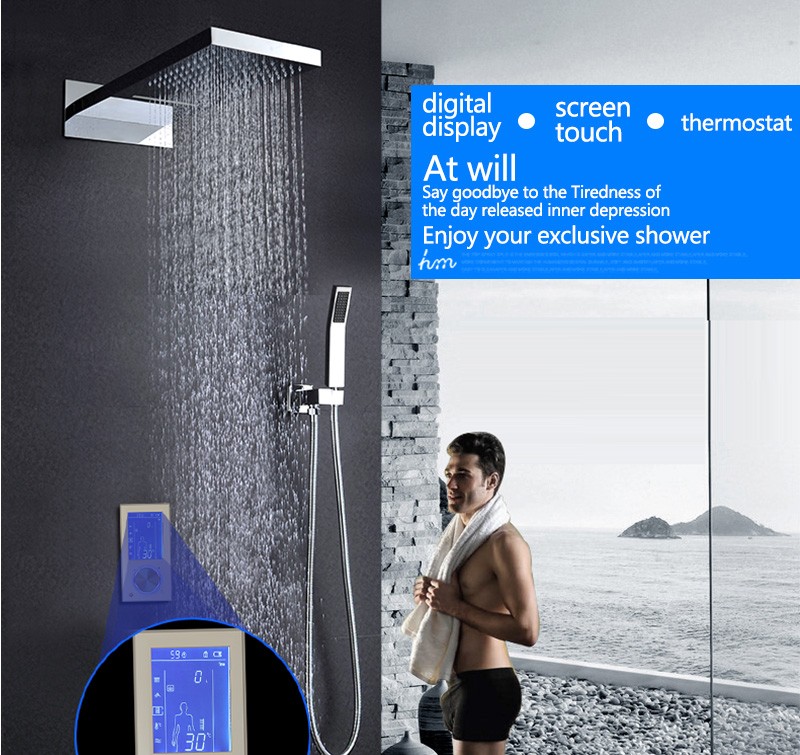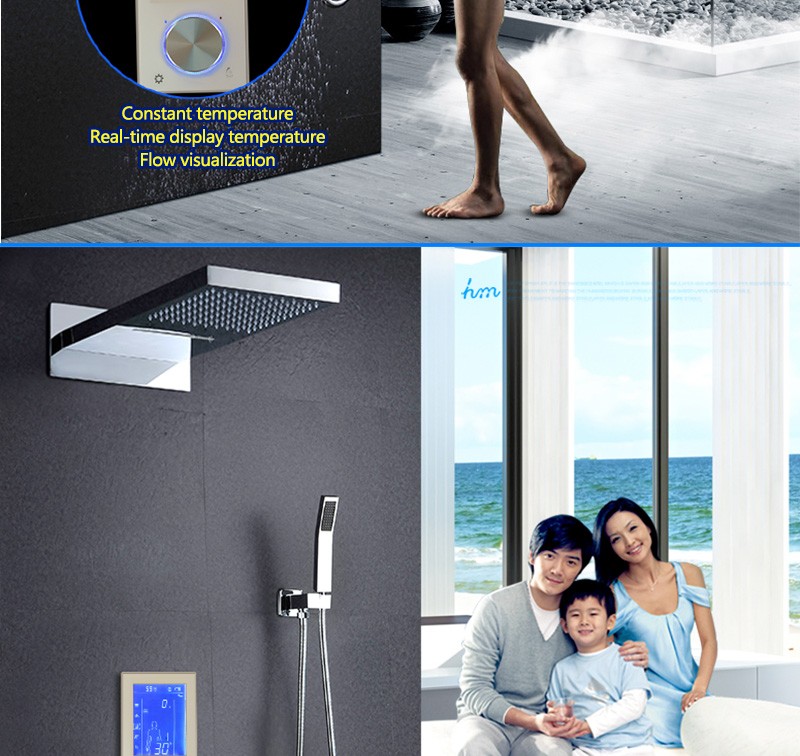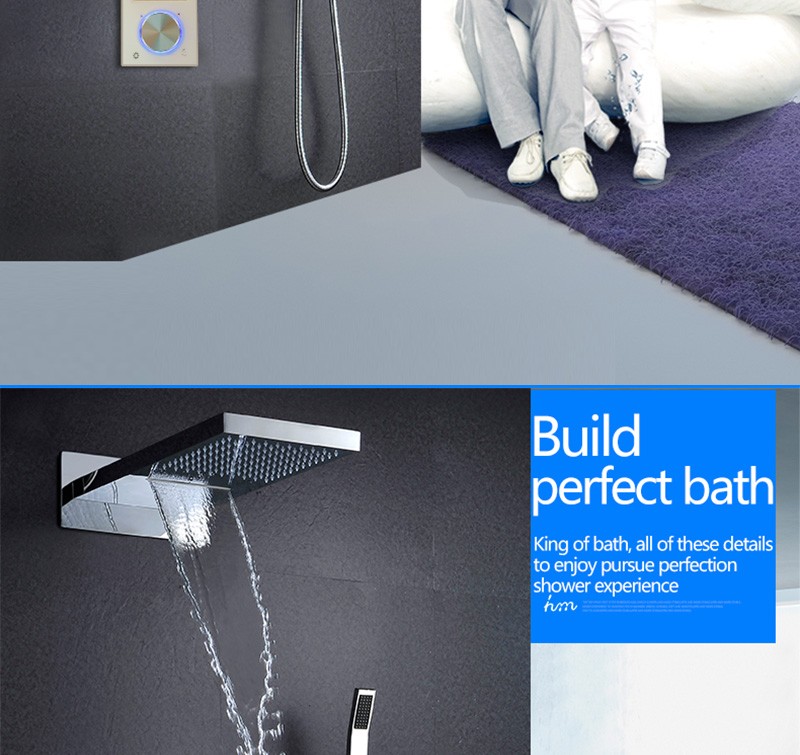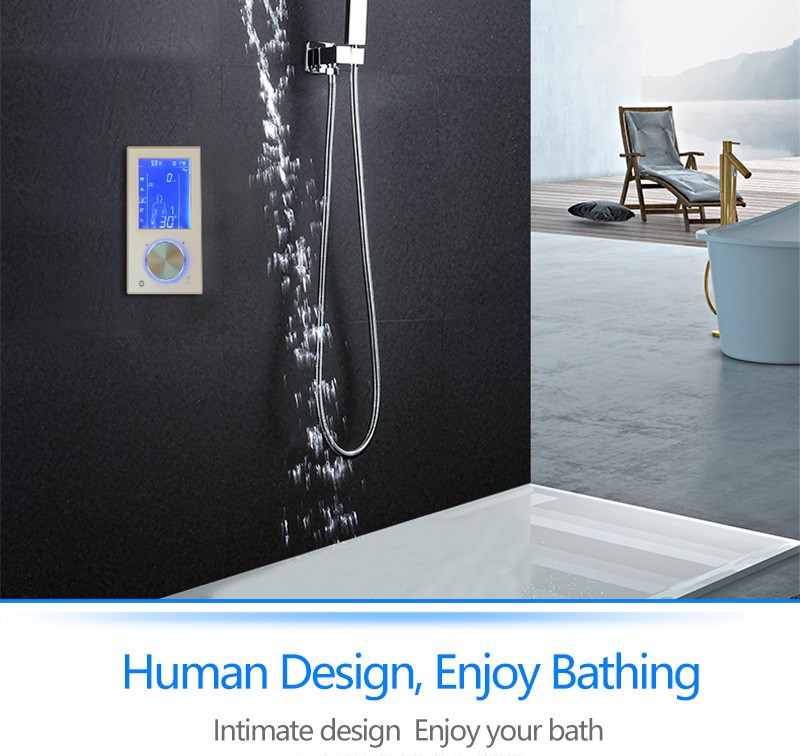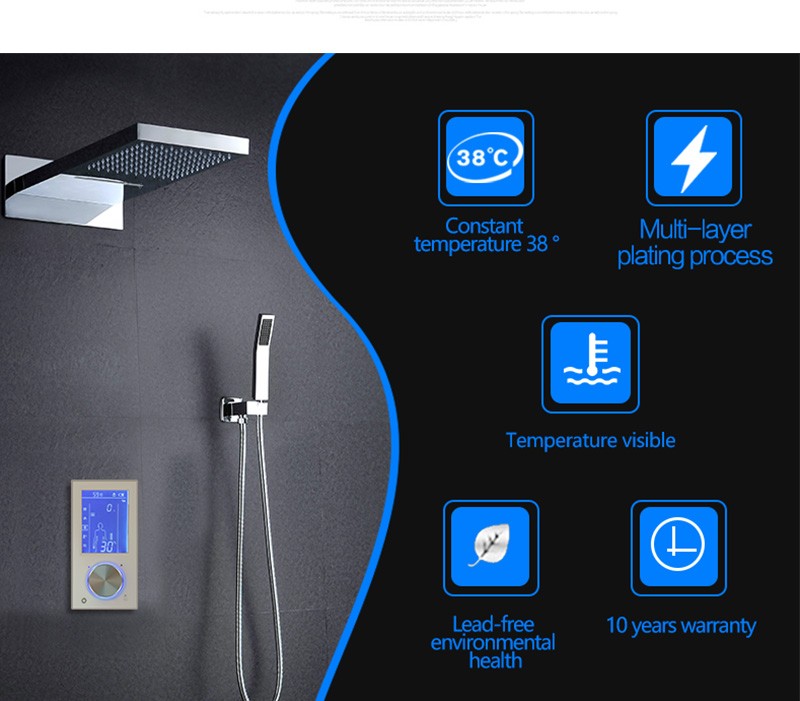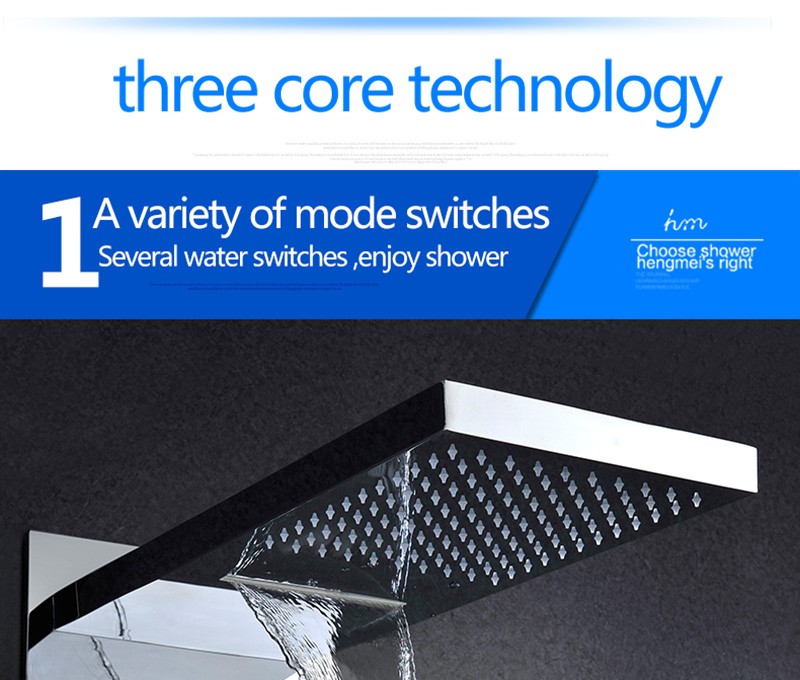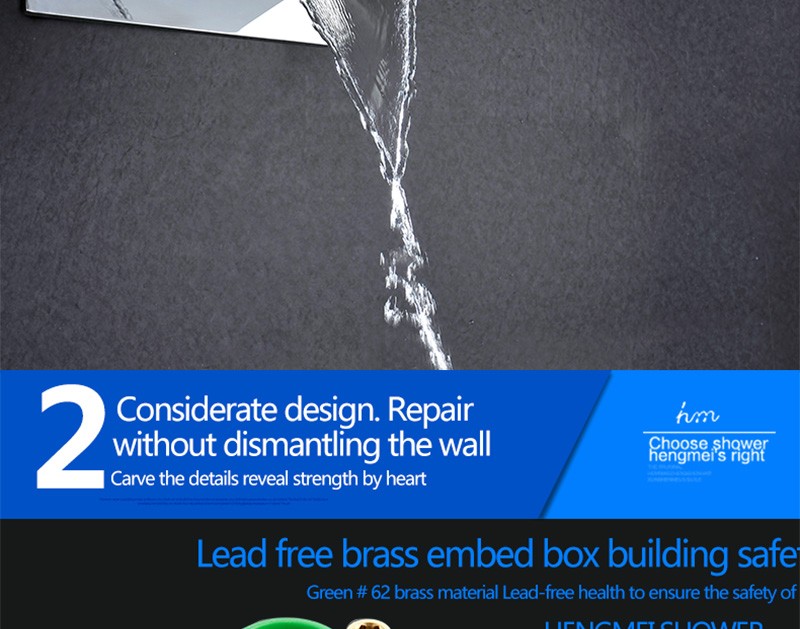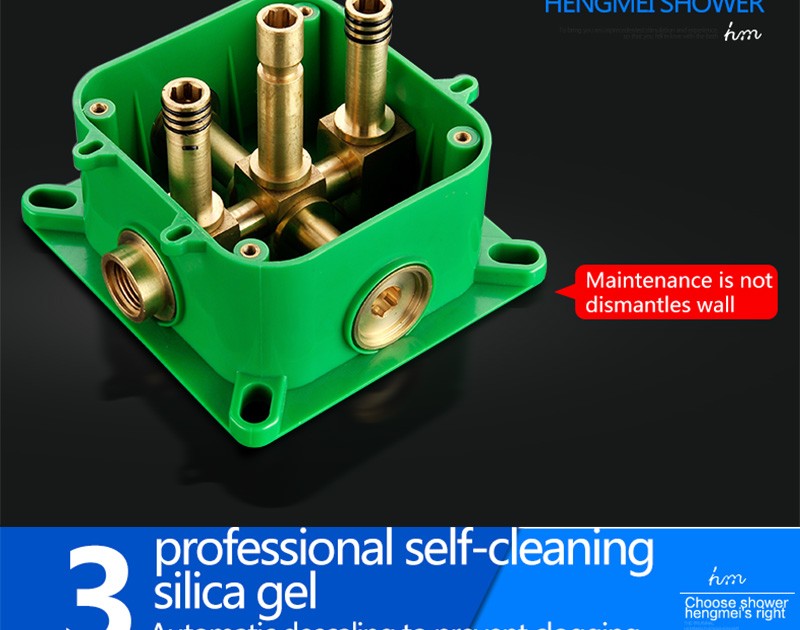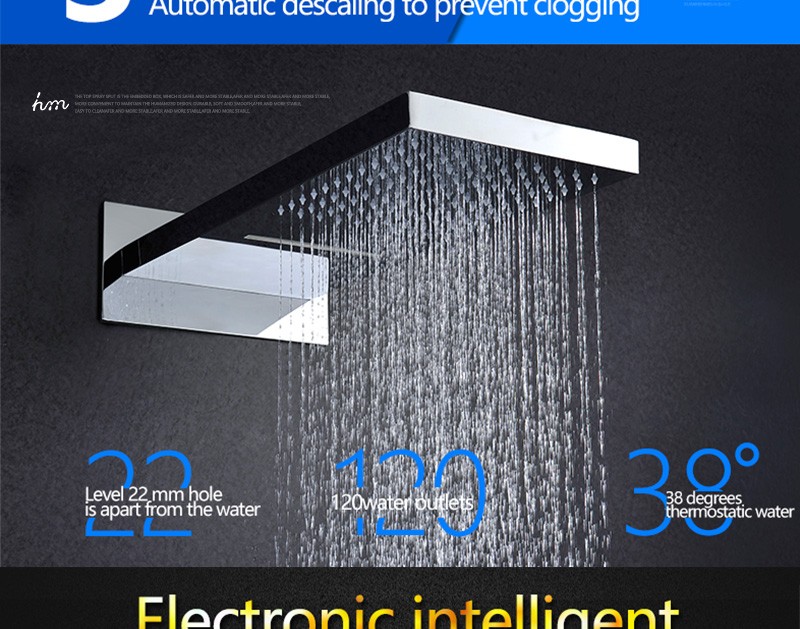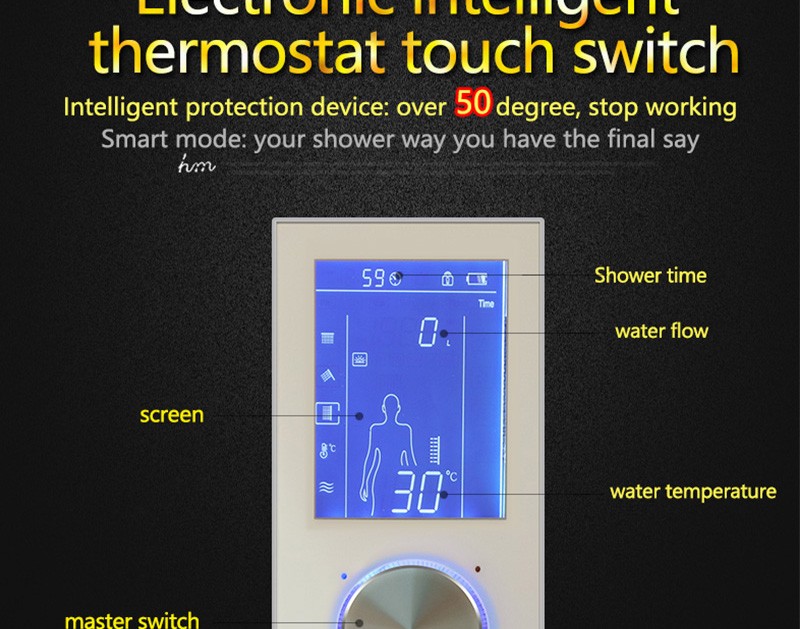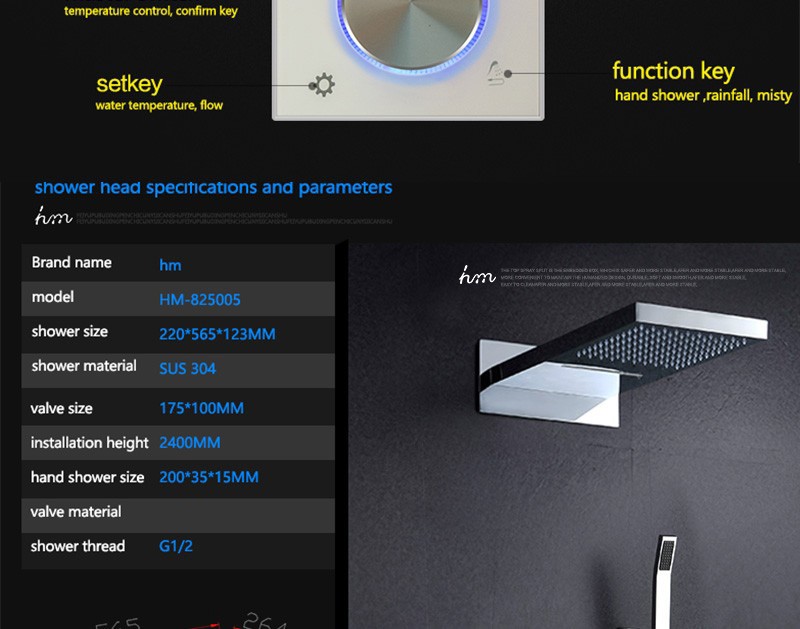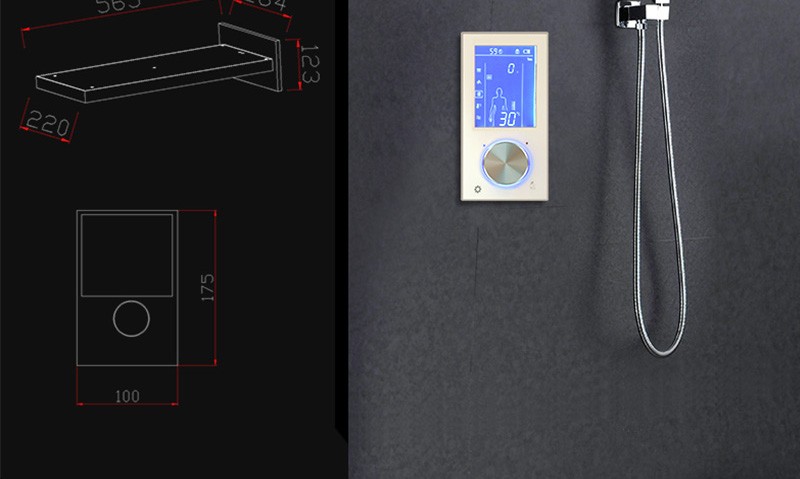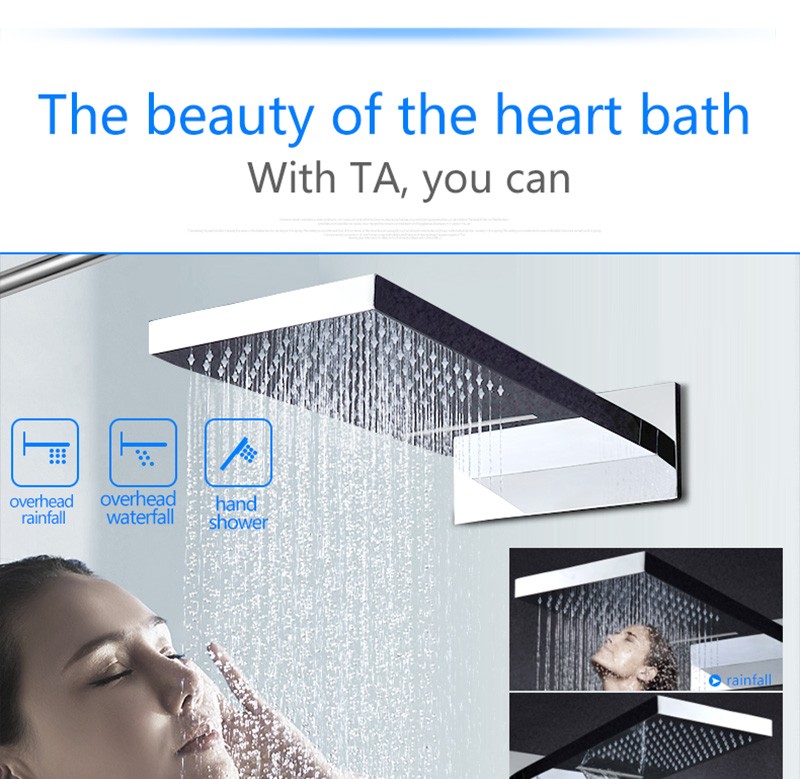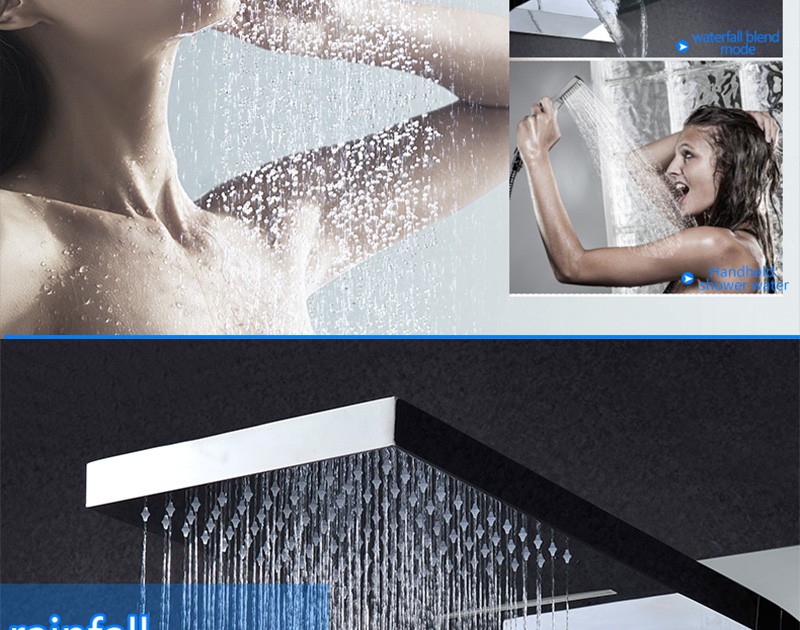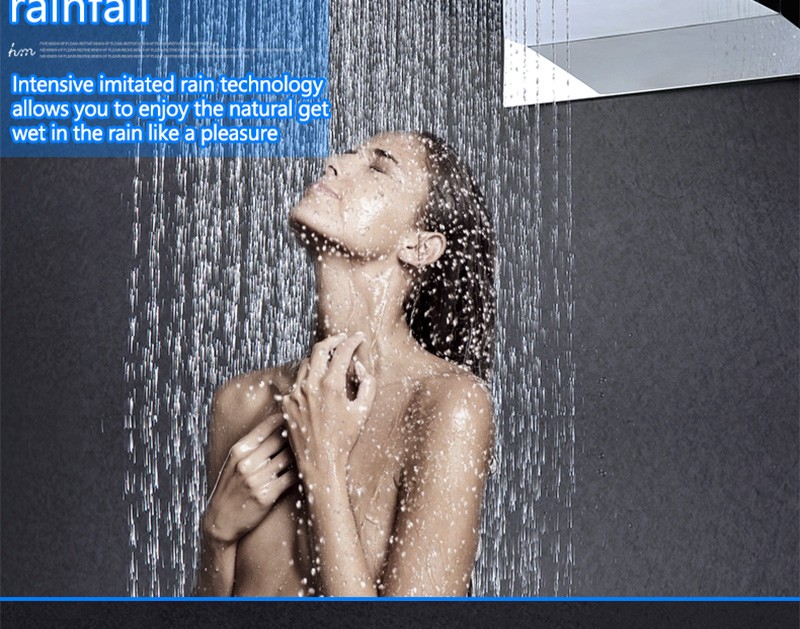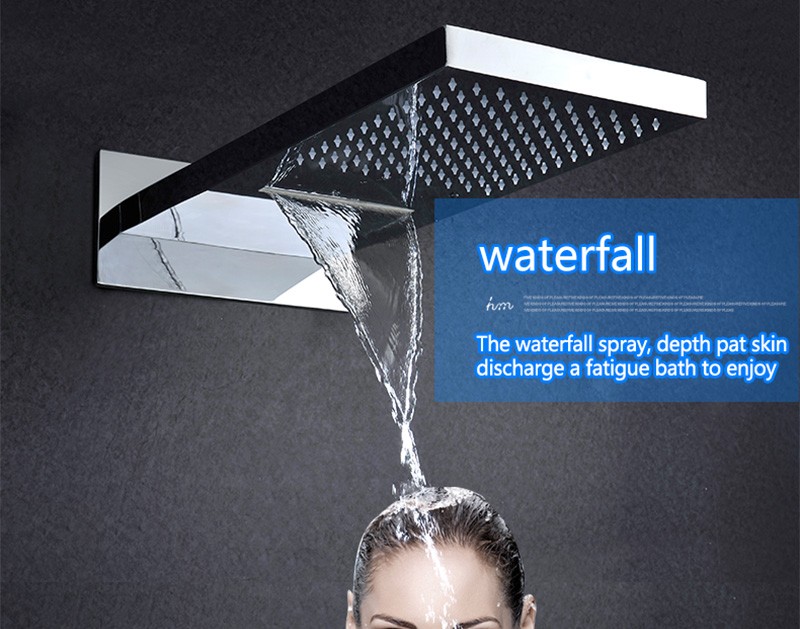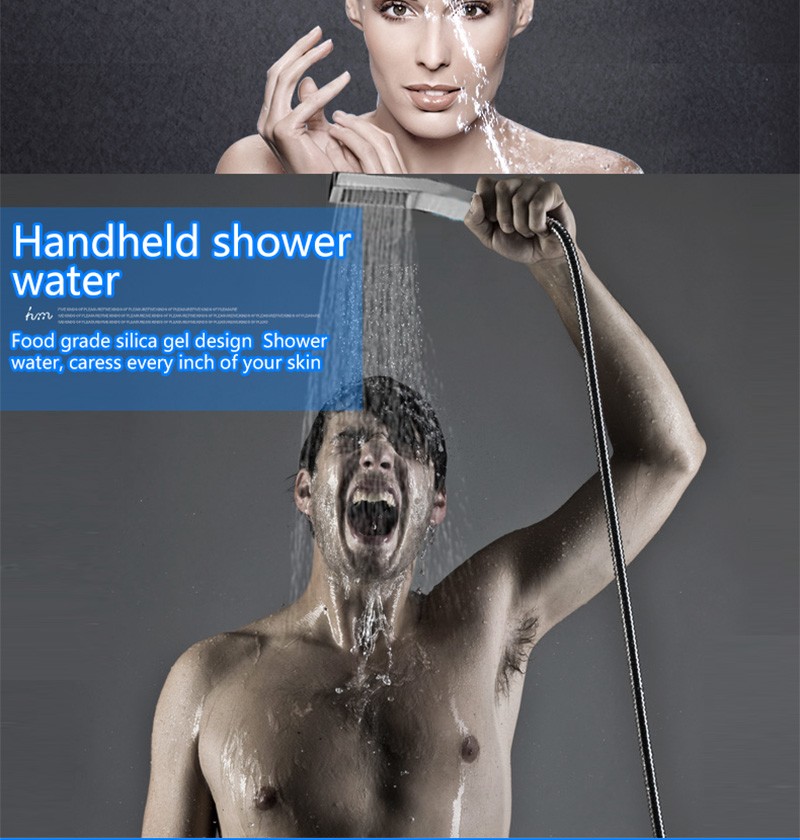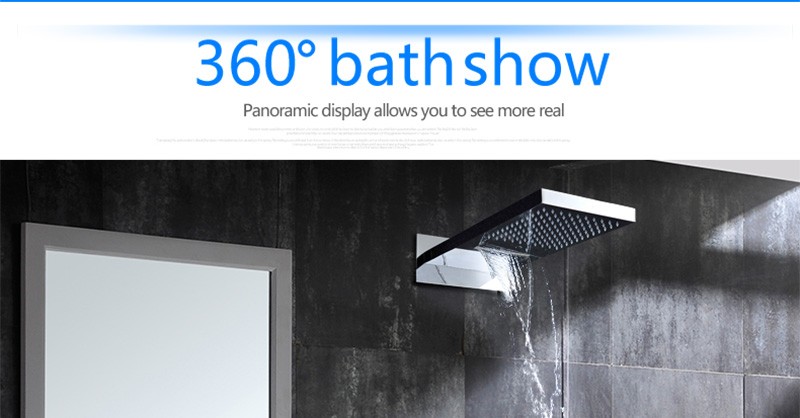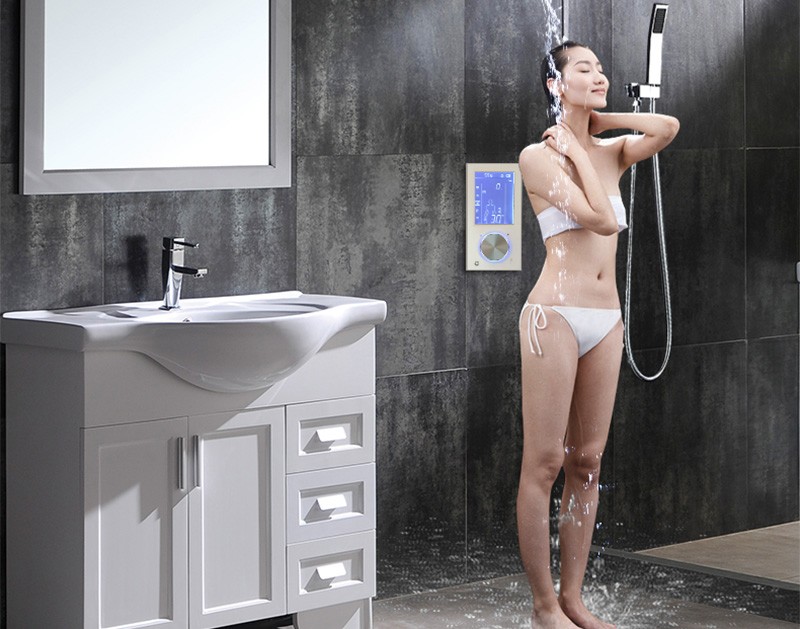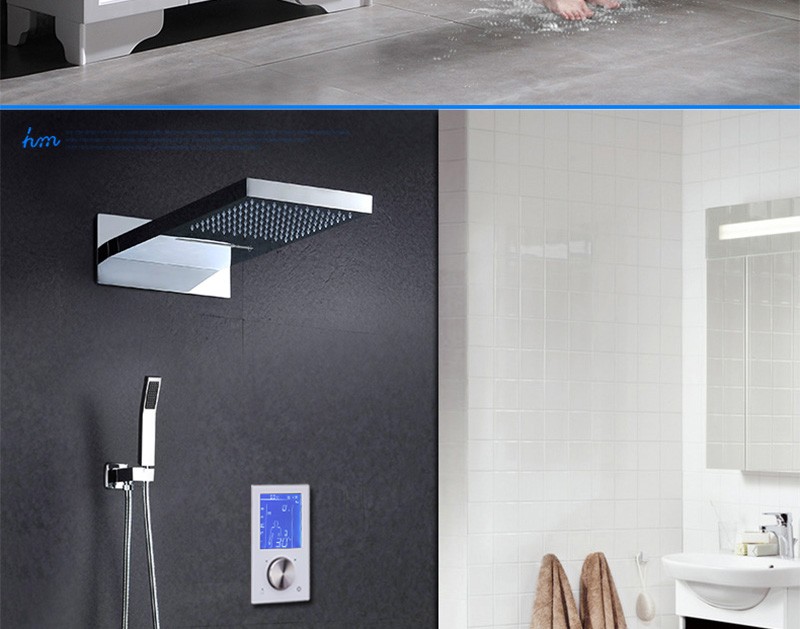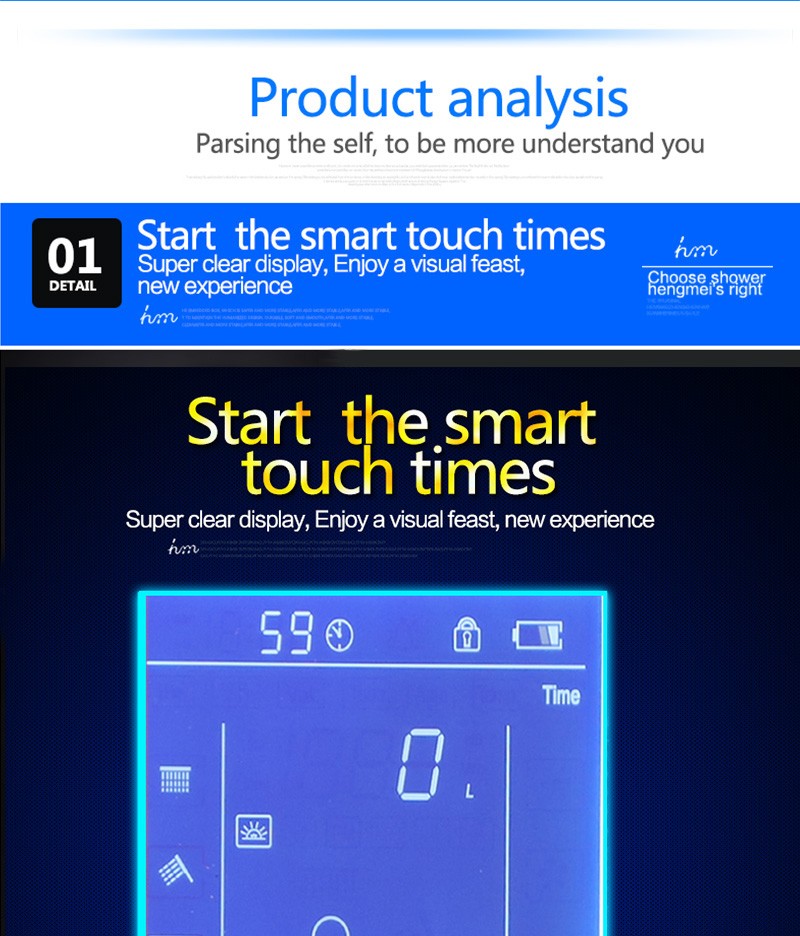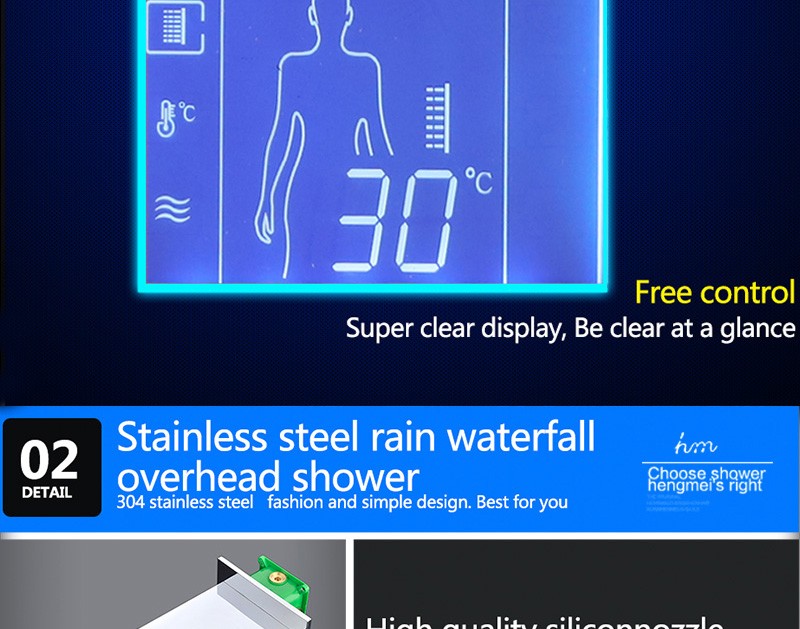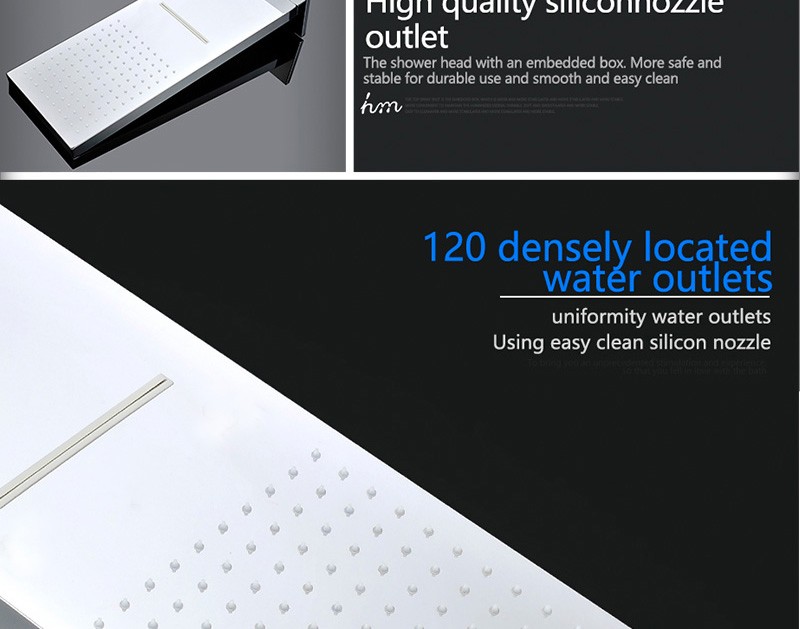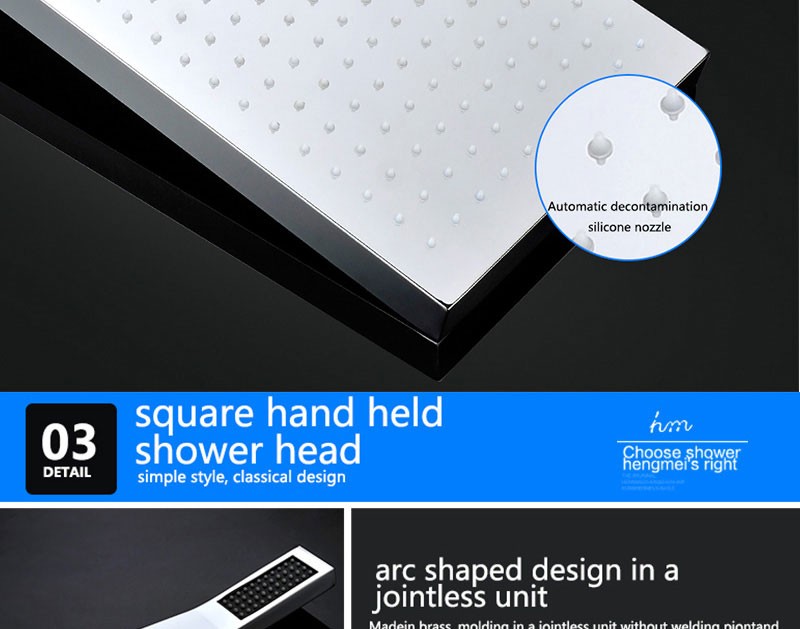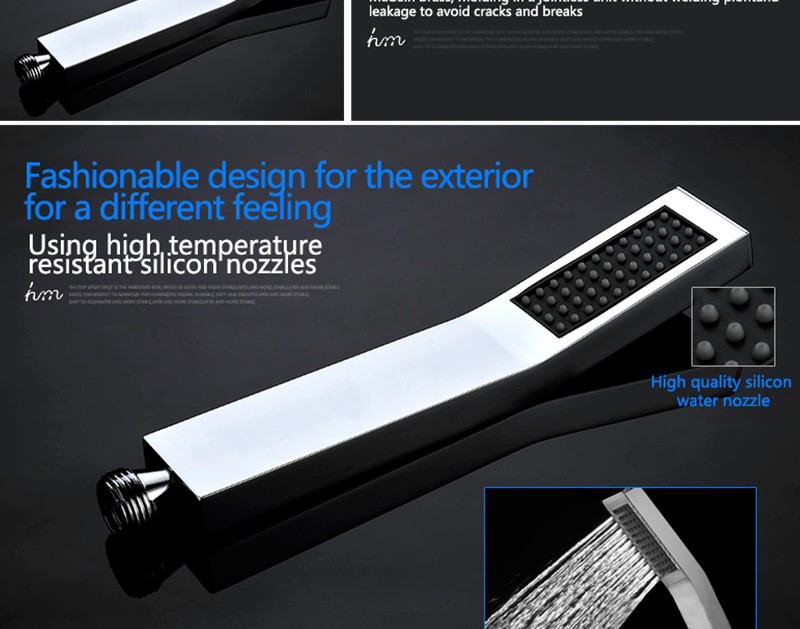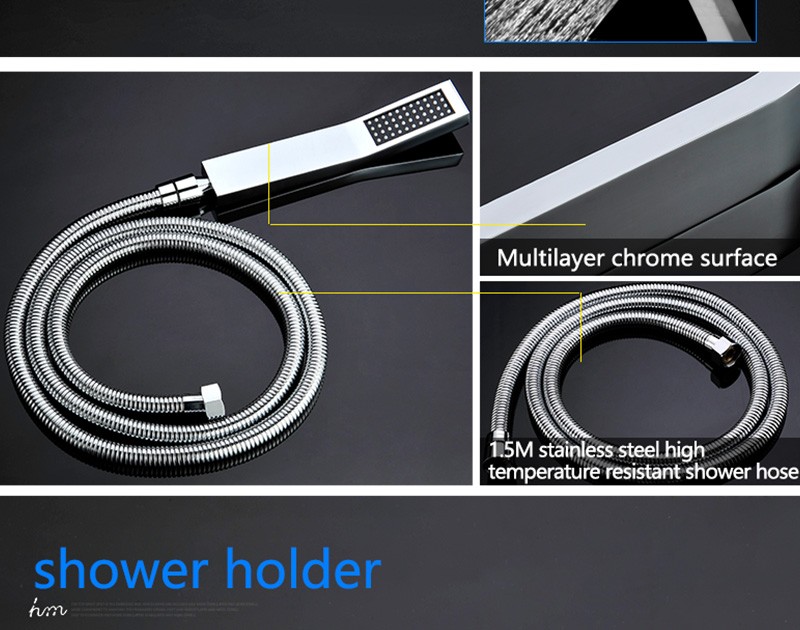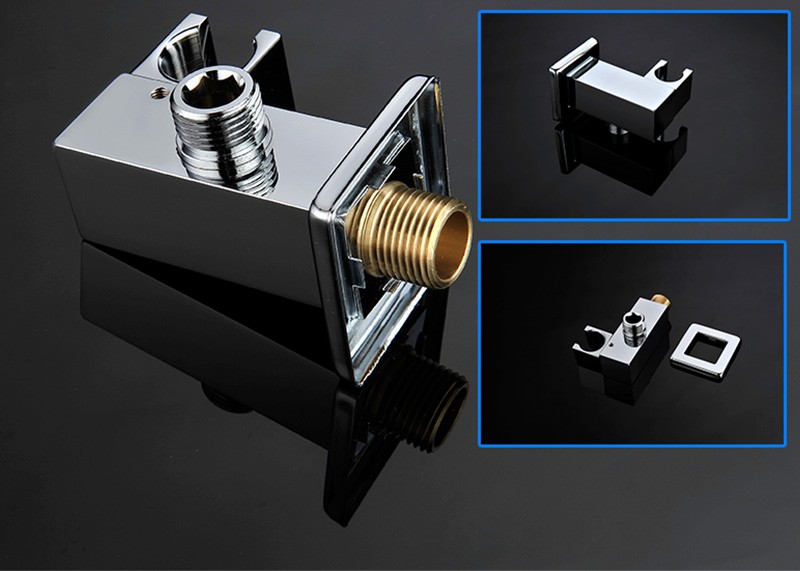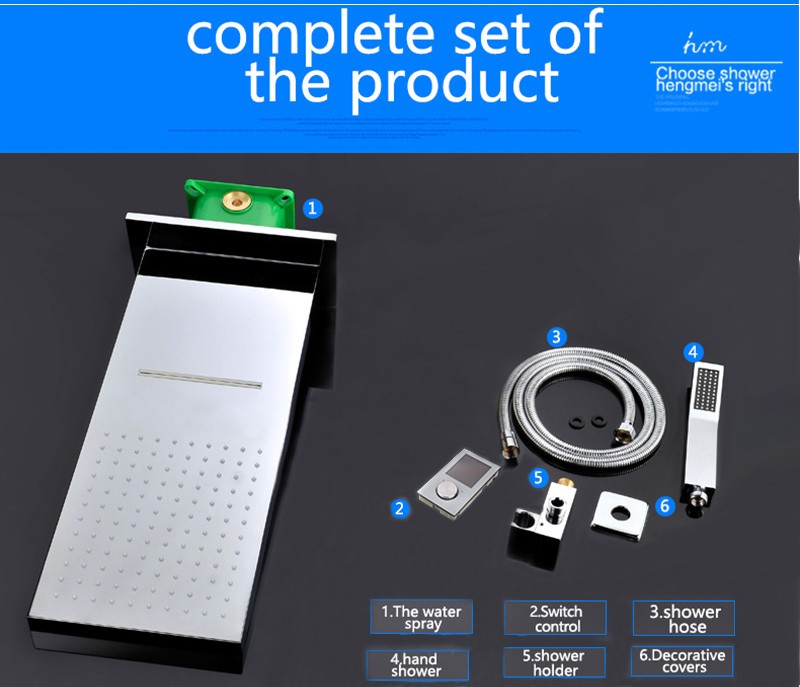 Warranty Card :

This is a Digital touch screen thermostatic combo Function:Massage Waterfall,Rainfall,Handheld Spray.The thermostatic touch screen mixer is made of the screen of mobile.It will stop working when the temperature is over 50 degree Celsius .The scald accident can be avoided.Old man and children can have a bath freely with it.You can feel the nature rain when you have a bath using this shower set .You can enjoy Massage when you use the body jet to relieve the fatigue stress relieving effect.It is your smart choice.Once you make a choice of the shower set ,you can enjoy the massage life.
Product Features
Touch control panel
with touch panel, easy to use control.
Digital thermostat
keep the water temperature stable output, accuracy ± temperature 1 degrees Celsius.
protection against overheating
cut when cold water and bring the water temperature exceeds 49 degrees Celsius, the water outlet system will stop in 2 seconds to protect the user from hot water.
Water temperature adjustment
you can adjust the water temperature as you want.
water saving
you can adjust the flow of water as you want, default working time is 18 minutes, the system shuts down as soon as the time runs out.
prevent backflow of water
tickets hot and cold water adopts special design, can effectively prevent backflow of water when the pressure difference of hot and cold water.
cold, pressure difference hot water
our system can accept Max. 6: 1 water pressure difference.
dual power, more safety and reliable
our product voltage is 12 V. offer an external adapter, which can transfer 100-240 V to 12 V power supply. when local power cut, the system still works by battery inside host table.
easy installation
flush mounting on the wall with wall support supplied by us.
Digital Shower Head 22" Touch Waterfall Thermostatic Shower Controller Shower Set Rainfall Massage Bath & Shower Faucets