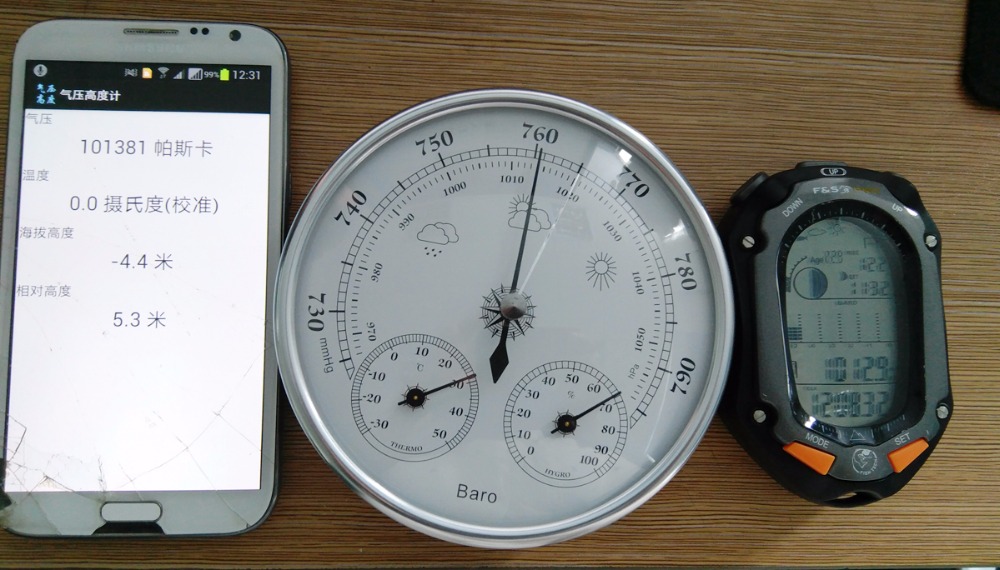 Remind: many customers do not understand, mistakenly believe that the white pointer is the degree of air pressure,In fact, the white pointer is just a contrast pointer,Because the pressure change is very small, for example, the white pointer is manually adjusted to the same position as the black color, so you can tell whether or not the air pressure is high or low tomorrow.The white pointer is manual. It does not change itself.
Measuring range: pressure 960 ~ 1060hPa (hPa), temperature -30 ~ 50 ℃, humidity 0 ~ 100% Rh; special remind the highland area or mountain friends, be sure to confirm your atmospheric pressure in our barometer range The Atmospheric pressure below 960hpa or higher than 1060hpa will appear to the most left or right can not measure the situation.
Common plateau pressure reference:
Lhasa elevation: 3680m, air pressure 649hPa (summer), 358hpa (winter), 488hpa (fall), 566hpa (spring)
Hohhot: 1063m, air pressure 889hpa
Guiyang: 1071.2m, air pressure 887hpa
Bijie: 1510.6m, pressure 844hpa
Xingren: 1378m, pressure 857hpa
Kunming: 1891m, pressure 808hpa
Lijiang: 2393m, pressure 760hpa
Tengchong: 1647m, pressure 831hpa
Xining: 2261m, pressure 773hpa
Golmud: 2807, pressure 724hpa
Maduo: 4273, pressure 610hpa
Yinchuan: 1111m, air pressure 883hpa
Above the pressure data is collected by the dispensers network, the pressure will change with the weather and the season. Only for consideration.
If in the plateau area, will exceed the range, this product is not suitable for use.
product feature
name: thermometer hygrometer barometer three-in -one meteorological station
model no.:THB9392
measurement range:960~1060hPa,-30~50degree centigrade,0~100%Rh
resolution:1hPa,1degree centigrade,2%Rh
accuacy: +/-5hPa,+/-2degree centigrade,+/-5%Rh(40~70%Rh)
Unit Size: approx Ø13 x TH 4.1CM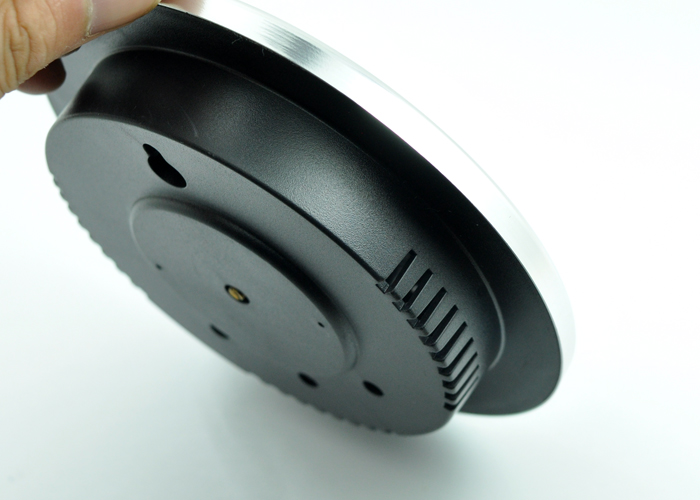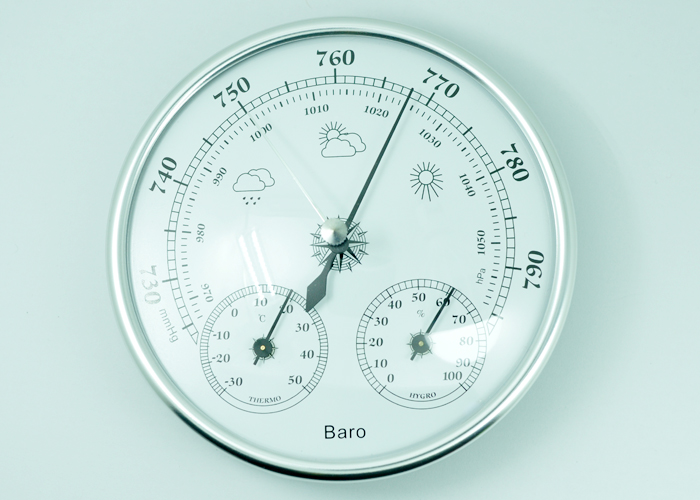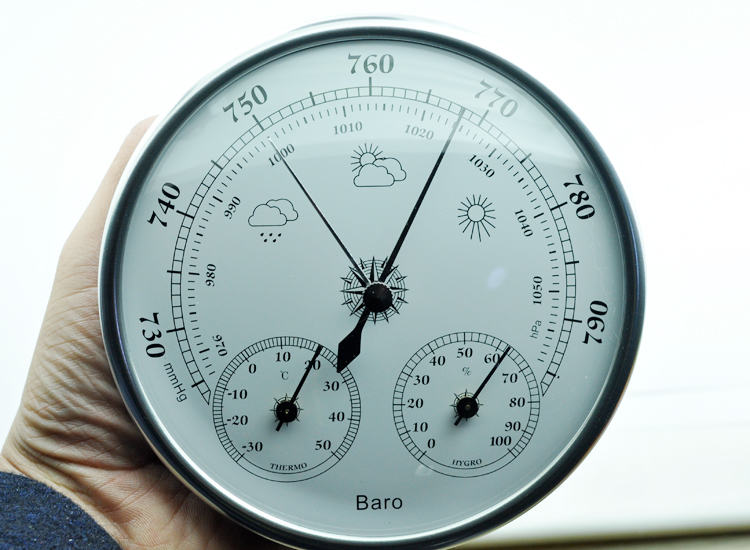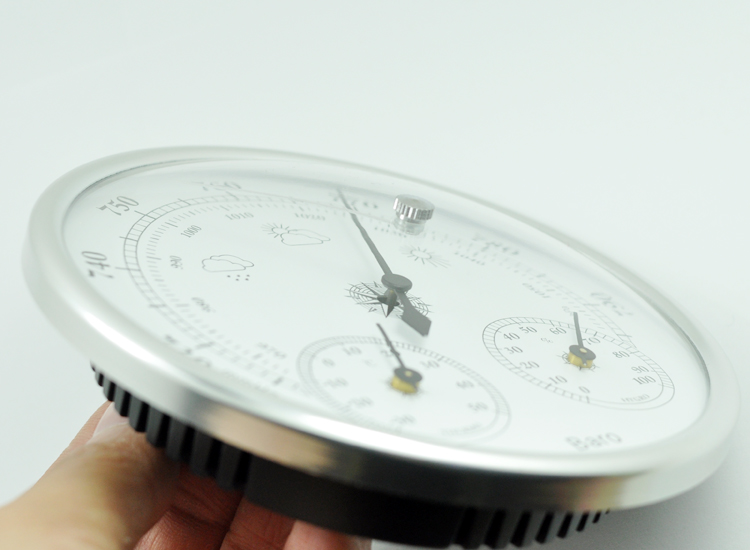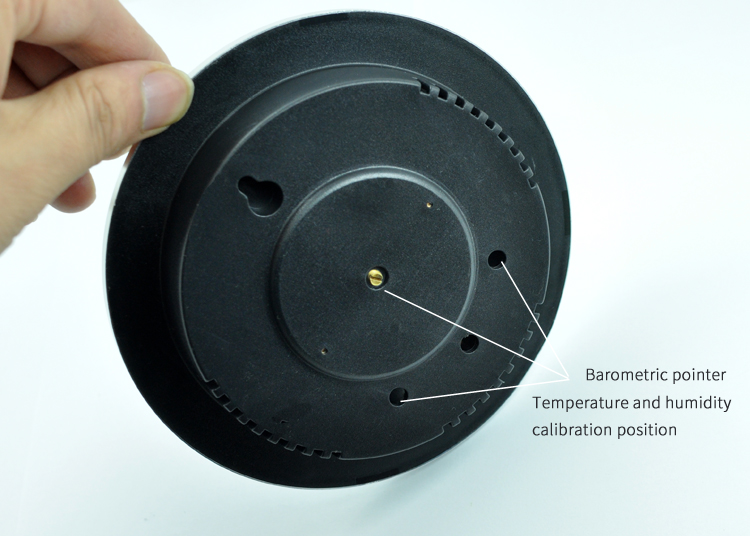 Barometric, temperature and humidity pointers can be calibrated