IP68 waterproof led pool light 5W 6W 85-265V stainless steel LED Underwater light warm/day/cold white pink yellow led piscina
If you purchase more than 6pcs, we will ship by DHL, UPS, FedEx, TNT or logitic
Product Specification:
1. Body Material: stainless steel lamp housing+ tough glass + waterproof RoHS glue + silicone rubber ring + waterproof lens
2. Light Source: Bridgelux 45*45mil high power LEDs, 130-140LM/W, 6W RGB and changeable is 2 red + 2 blue + 2 green
3. Input voltage: AC85-265V, 50/60Hz
4. Emitting color: warm white, neture white, cold white, RGB, red, green, blue, yellow, pink; only 6W has RGB, 5W has not RGB
Remark: RGB is internal control, it has not remote controller, all colors change automatically
5. Beam angle: 30 degree, 45 degree, 60 degree, 90 degree, the default is 60 degree
6. Wattage: 5W (5pcs LEDs), 6W (6pcs LEDs)
7. Product size: diameter 120mm, height 140mm
8. Warranty: 3 years
9. waterproof level: ip68, suitable used underwater
10. lifespan: 50,000hours
11. cable length: 30cm ( if you need longer cable, kindly please contact with me to modify price before place order)
12. RGB internal control, change colors automatically, emitting color like below
1, when one color bright, 2pcs Red LED bright only
or 2pcs Green LED bright only
or 2pcs Blue LED bright only
2, when two colors bright, 2pcs Red + 2pcs Blue bright together
or 2pcs Red + 2pcs Green bright together
or 2pcs Blue + 2pcs Green bright together
3, when three colors bright, 2pcs Red + 2pcs Green + 2pcs Blue bright together.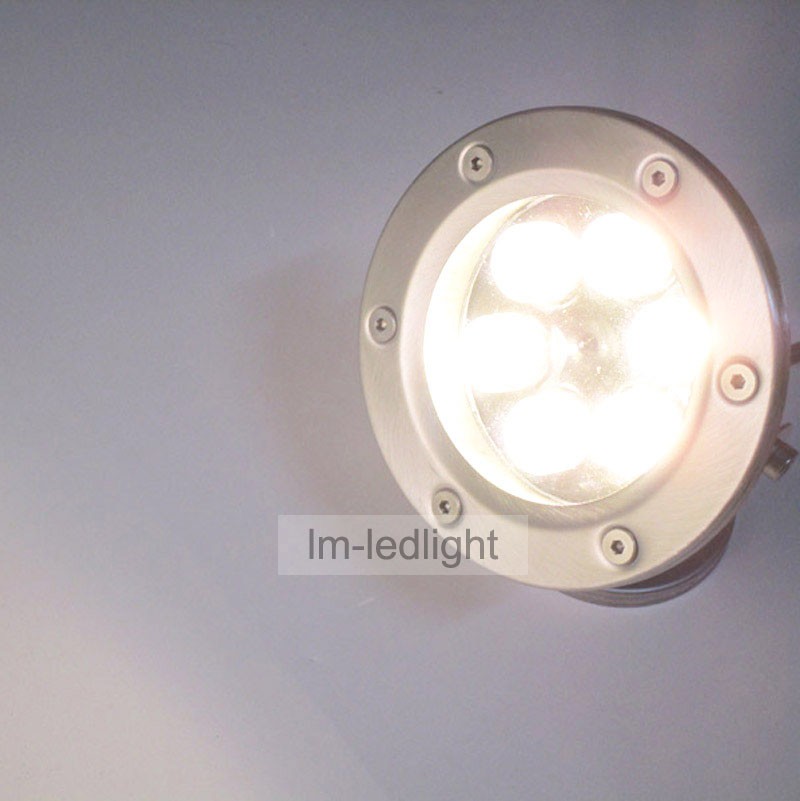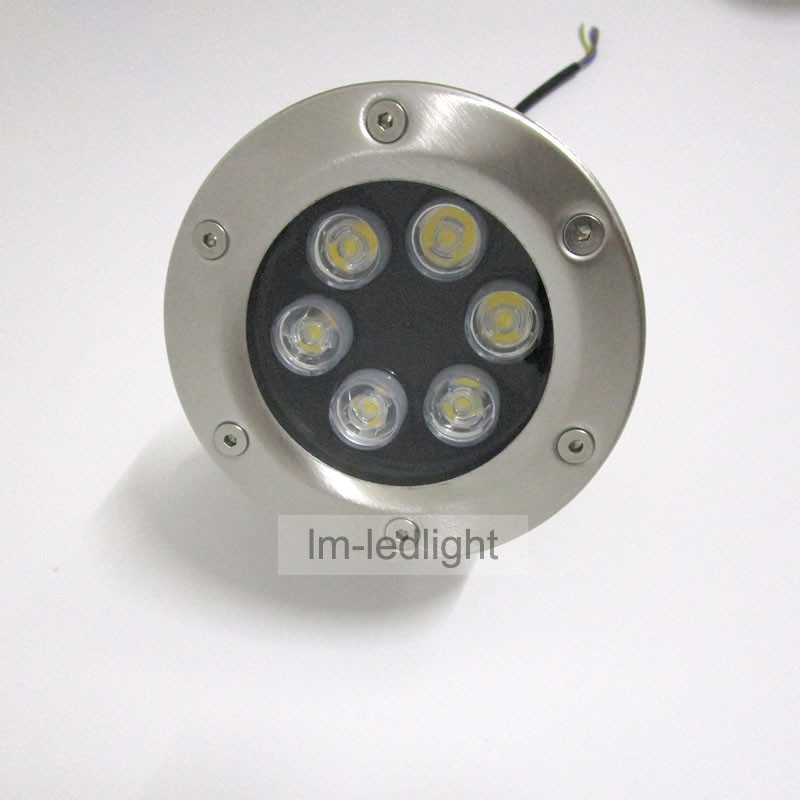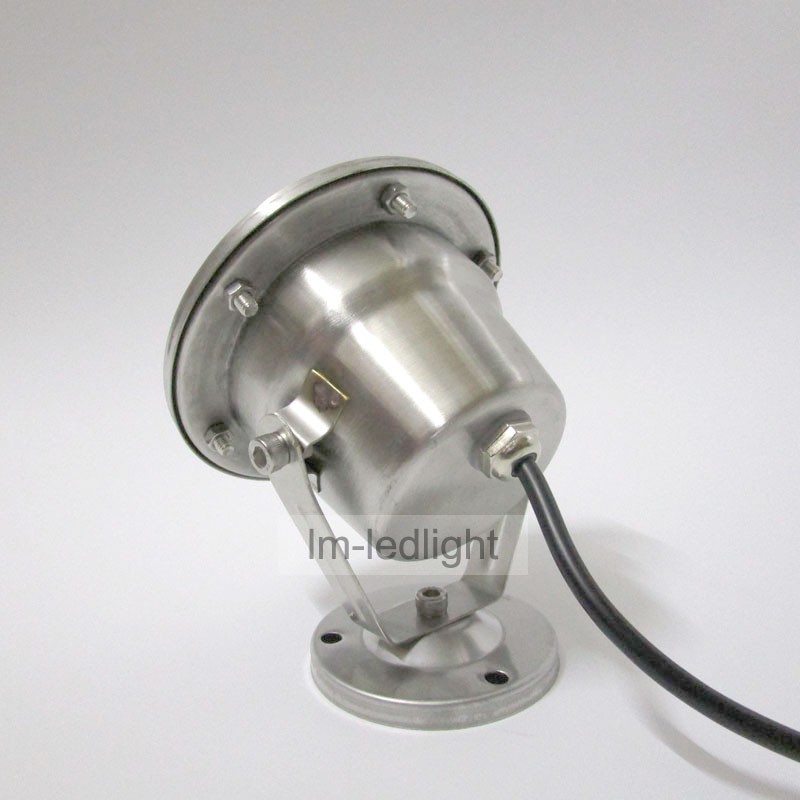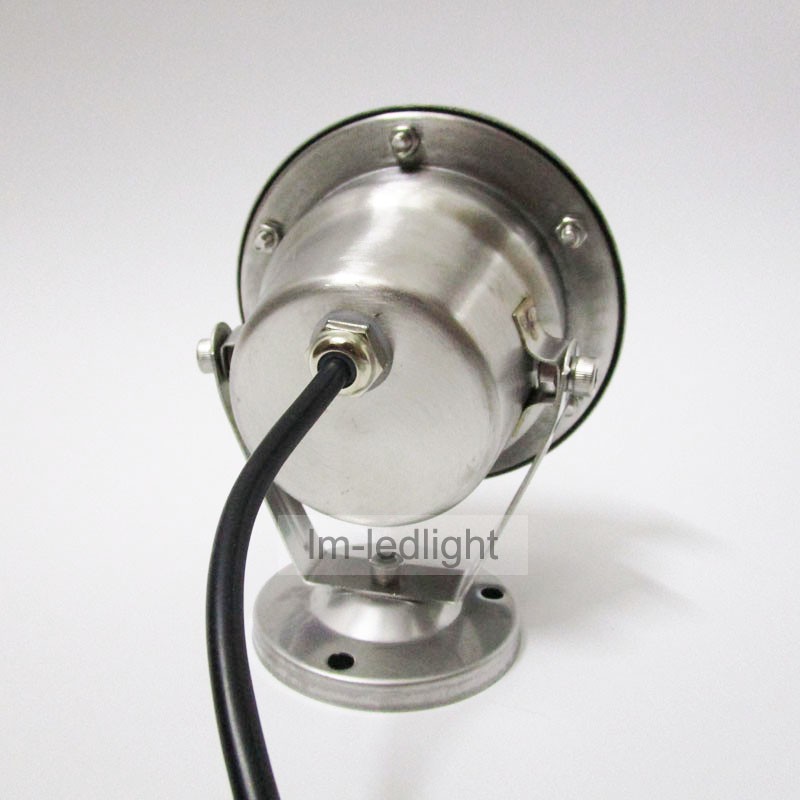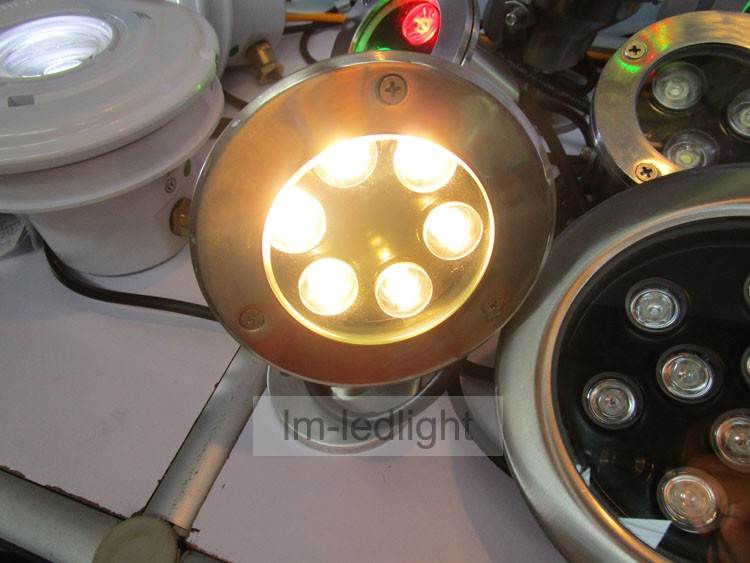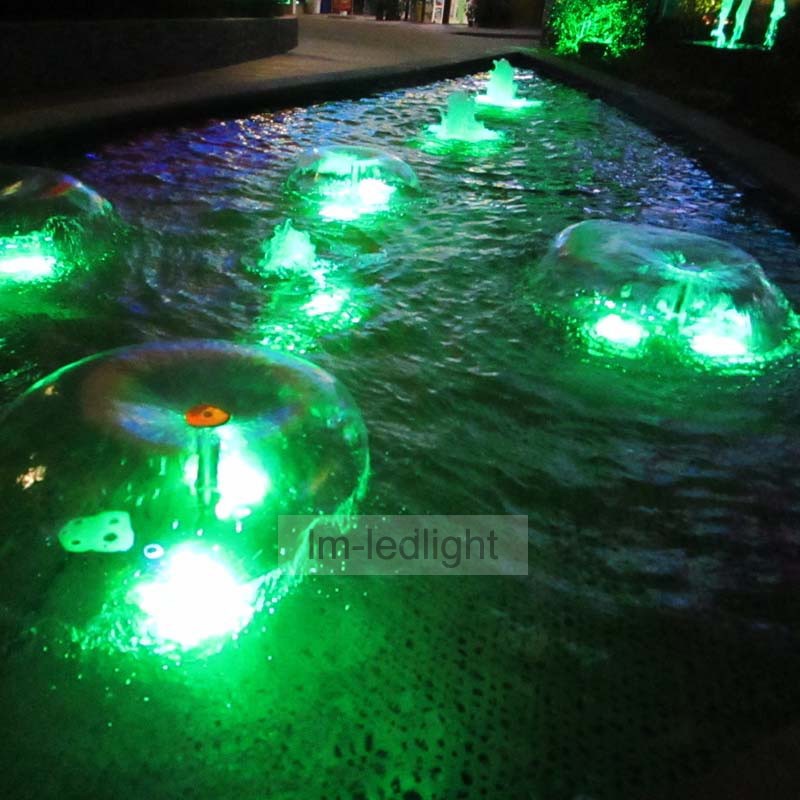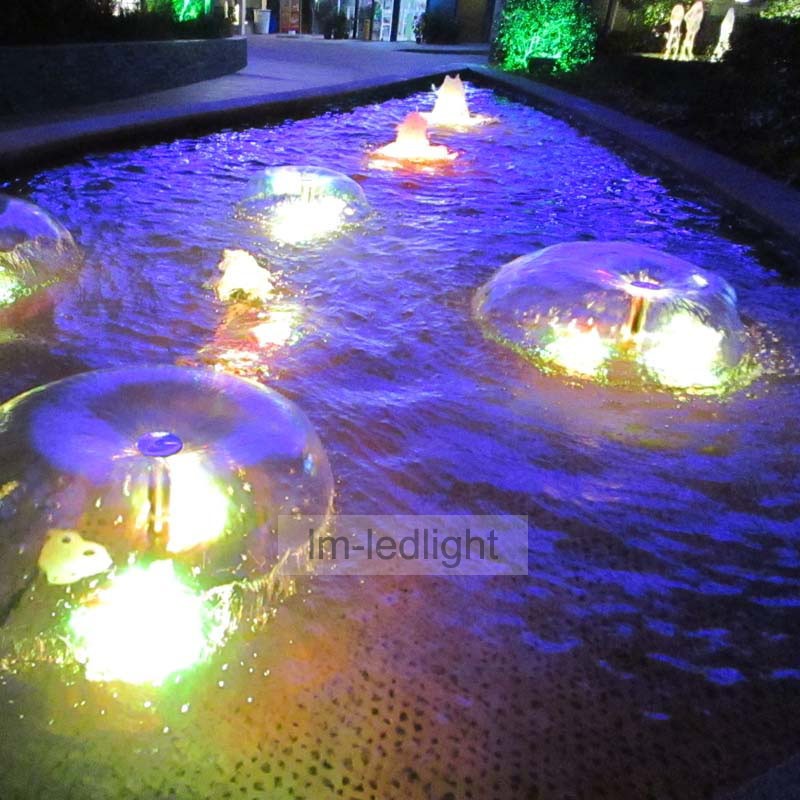 LED Underwater Light Advantage:
1. High power LED as a light source, long life, low power consumption
2. High quality stainless steel and aluminum alloy, corrosion-proof and stainless
3.With Silicone rubber ring, IP68 waterproof
4.Variety of colors: red, yellow, green, blue, white, warm white, RGB.
LED Underwater Light Applications:
Widely used in gardens, hotels, museum, swimming pool, fountain, aquariums, rivers,outdoor decoration etc., used as led garden light waterproof, underground lamp, underwater pool lights , underwater fishing light , marine led underwater light, outdoor recessed lighting, garden pond decorations, waterproof outdoor light stainless steel, waterproof recessed lights, outdoor landscape lighting, underwater flashlight, ect.