Leadshine 2-phase Stepper Drive and Motor ND2282 + 110HS20 20N.m
Features:
*High quality, cost-effective
*Low motor noise and heating
*Supply voltage up to 220VAC (310VDC)
*Output current up to 8.2A(5.86 ARMS)
*TTL compatible and Opto-isolated inputs
*Automatic idle-current reduction
*Input frequency up to 200KHz
*15 microstep resolutions selectable
*Suitable for 2-phase and 4-phase stepping motors
*DIP switch microstep & current settings
*Support PUL/DIR & CW/CCW modes
Specifications:
Parameters

ND2282

Min

Typical

Max

Unit

Input voltage

80

220

220

VAC

Logic signal current

7

10

16

mA

Pulse input frequency

0

-

200

kHz

Isolation resistance

500

Mohm
Applications:
Suitable for a wide range of stepper motors, from NEMA size 34 to 51. It can be used in various applications such as laser cutters, laser markers, high precision X-Y tables, labeling machines, CNC router, etc. Its unique features make the DM2282 an ideal choice for applications that require both low-speed smoothness and high speed performances
Electrical Specifications: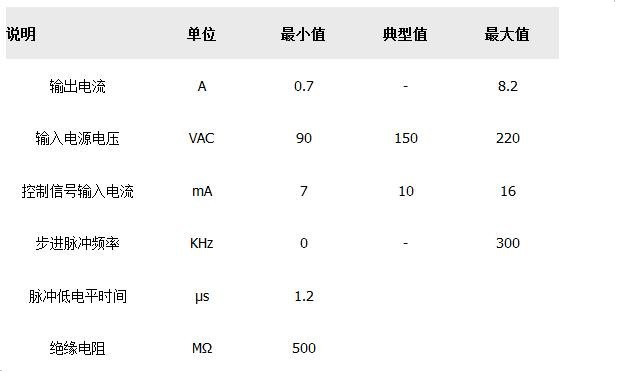 Matching transformer:
Supply voltage can work between AC90V-220V, output voltage is higher, the better high-speed performance, but the bigger motor heating, system reliability is relatively low, ND2282 drive requires the use of isolation transformer isolated power supply without direct access 220V power grids, the proposed AC150Vpower supply, the power of at least 500W.

Typical wiring diagram: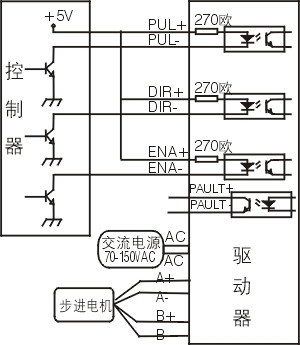 Mounting Dimensions: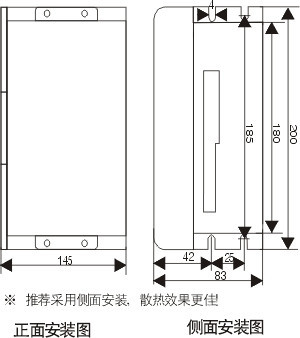 Matching drives:
Model

Match drives

110HS12

DM1182/ DM2282

110HS20

110HS28
110 Series two-phase stepper motor:
General Specifications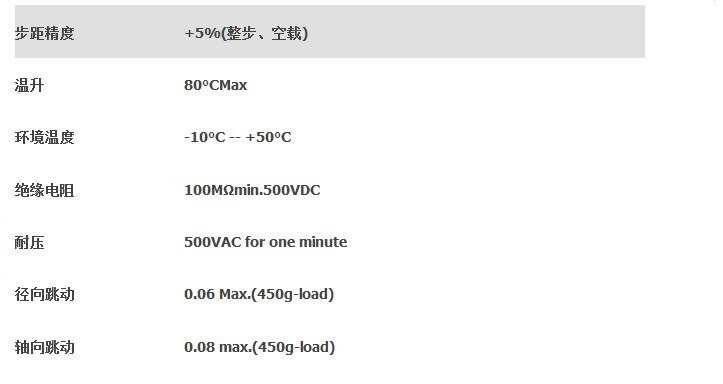 Technical Specifications: