LED Infrared Steam Sauna Room System Control with 30A Relay parallel outputs
This series of products is mainly used for sauna and health care industry,such as steam room,light wave bath room,infrared sauna,steam sauna room etc.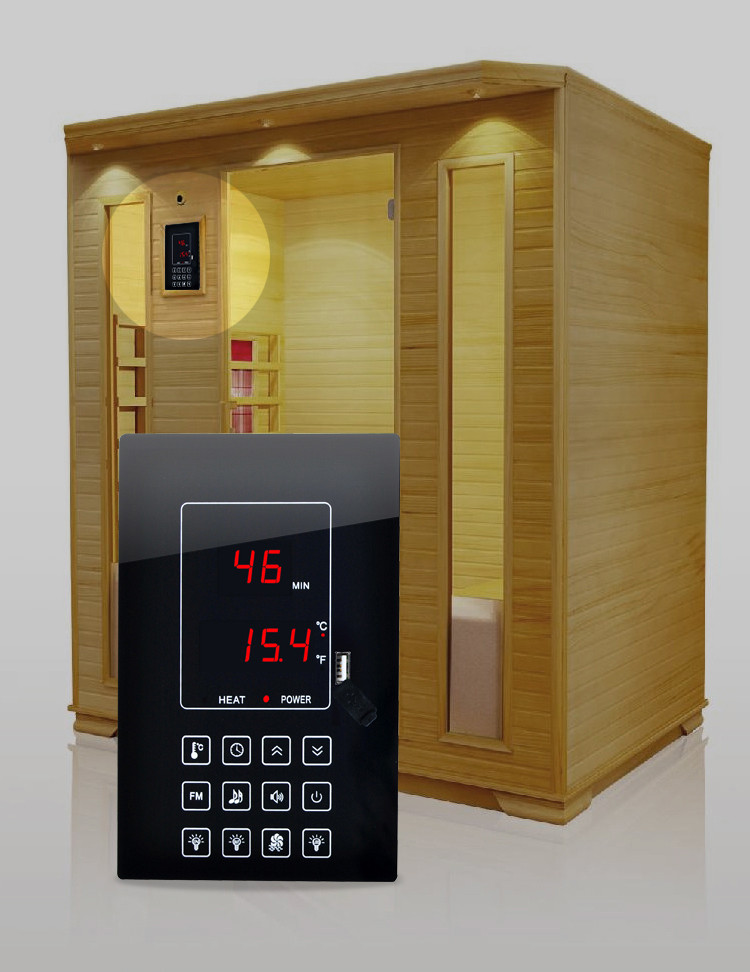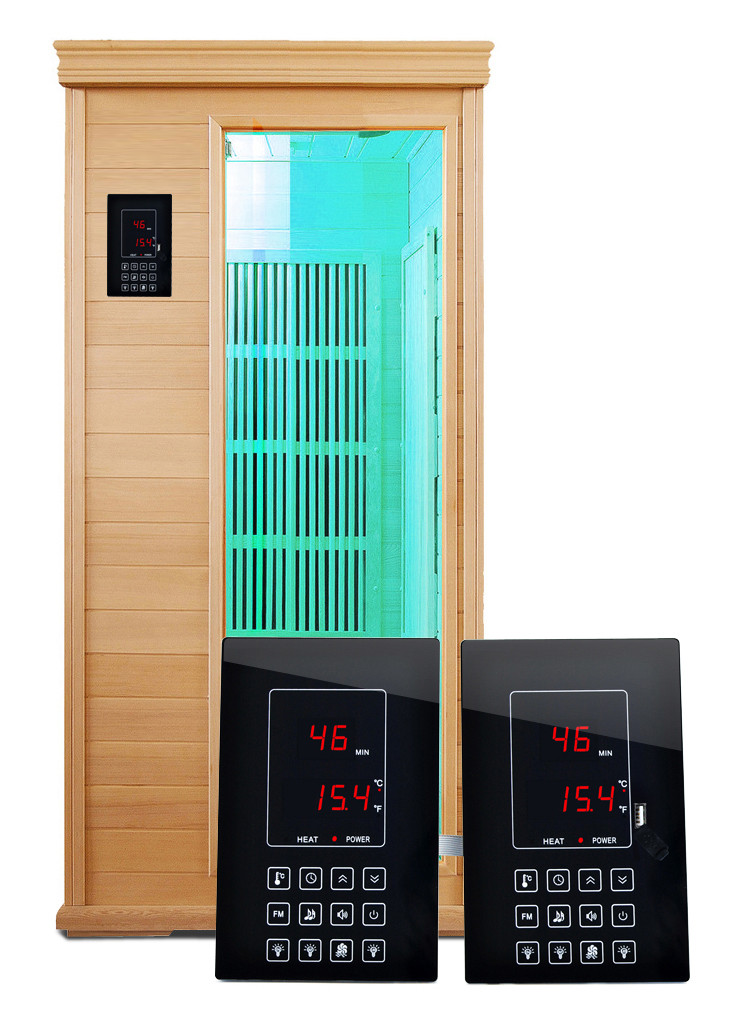 Product

Features
LED display
USB port for MP3
Power down setting memory function(optional)
Dual panels: indoor display and operation panel and outdoor display and operation panel
Multi functions: heat, mp3, FM, inside and outside light, Color Therapy LED board, fan, AUX(UV/Oxygen bar etc.)

Parameters
Temperature measuring range: 0~110°C
Temperature controlling range: 18~110°C
Resolution: 0.1°C
Accuracy: ±1°C
Power Supply: 220VAC±10%, or 110VAC±10% 50HZ/60HZ
Input: 1 NTC sensor(wire: 1m for standard, can be customized)
Inside lamp/outside lamp: 12VDC/2A
Loudspeaker: 12VDC, Speaker Impedance≥4Ω
Output: two 30A relay parallel outputs control heating; Fan: 10A relay; AUX output (colorful LED, or UV lamp or oxygen bar etc.):10A
Heat output: resistive load max. 3300W/220V, 1650W/110V(If you want to connect bigger load, please buy AC contactor on your local market, and connect AC contactor before using.)
Consumption: ≤3 w
Panel: 194×124(mm)
Ambient requirements: temperature: -10~60°C; humidity: 20~85% (No condensate)
Function Menu
| | | | | |
| --- | --- | --- | --- | --- |
| Functions | Setting Range | Default | Adjusting Step | Unit |
| Temp. Setting | 18~110 | 60 | 1 | °C |
| Time Setting | 1~99 | 30 | 1 | Minute |
Wring Diagram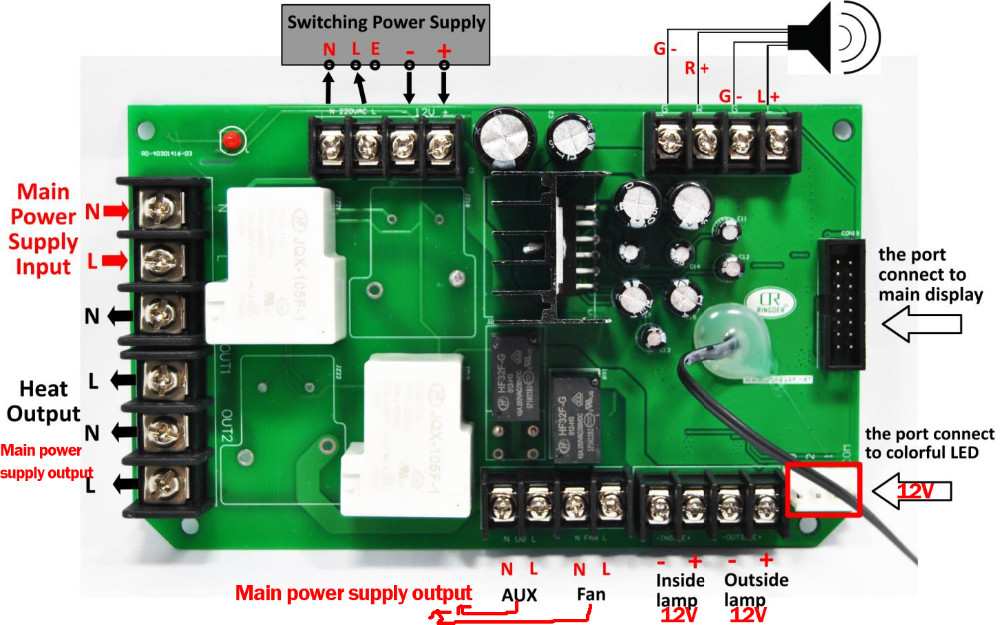 Packing List (please refer to the picture)
Display unit x 2pcs(main display & deputy display)
Main board(control board) x 1pc
Cable that connects main board and main display x 1pc (total 1.4m)
User manual x 1
Switching power supply(optional)---(complimentary 35W)
LED board with cable x 1pc (optional)-refer to the photo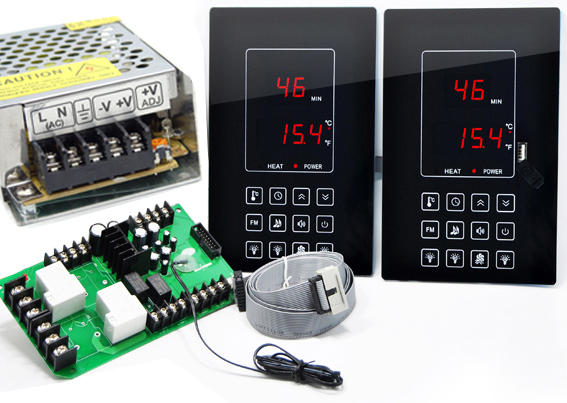 Output Explanation

Applications
Khan steam room, Light valley house, the infrared sauna room, steam sauna room.