track light led 30W 4 wire 3 phase led track lighting in white black track head Bridgelux COB led spot lights for home
lighting 4 wires Track light
temperature rise:45 degrees (K)
Base Type:2 gauge 4 rail
size:With 102*150 (mm)
Light emitting angle:2460 (degree)
Protection level:IP44
Whether to adjust the light:Can not
life:50000 (H)
authentication:Harmful substances (RoHS), EU CE certification
weight:1000 (g)
power:Thirty-five
Scope of application:Clothing stores, shopping malls, exhibition halls, coffee shops, and other places
Color temperature:3000K (Warm white), 4000K ( white), 6500K(cool white)
Beam angle:24,60
First, the product picture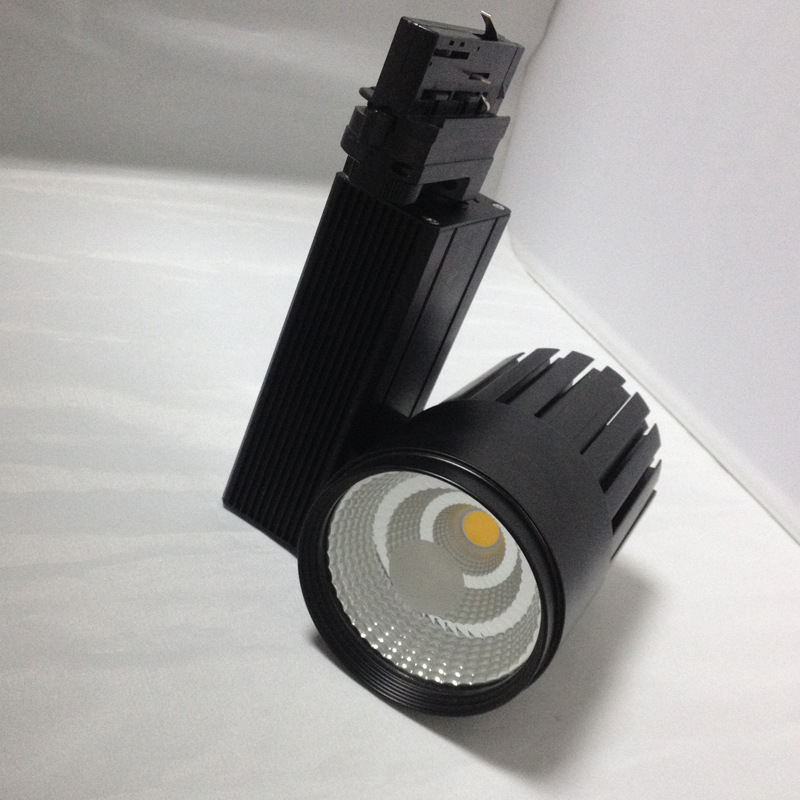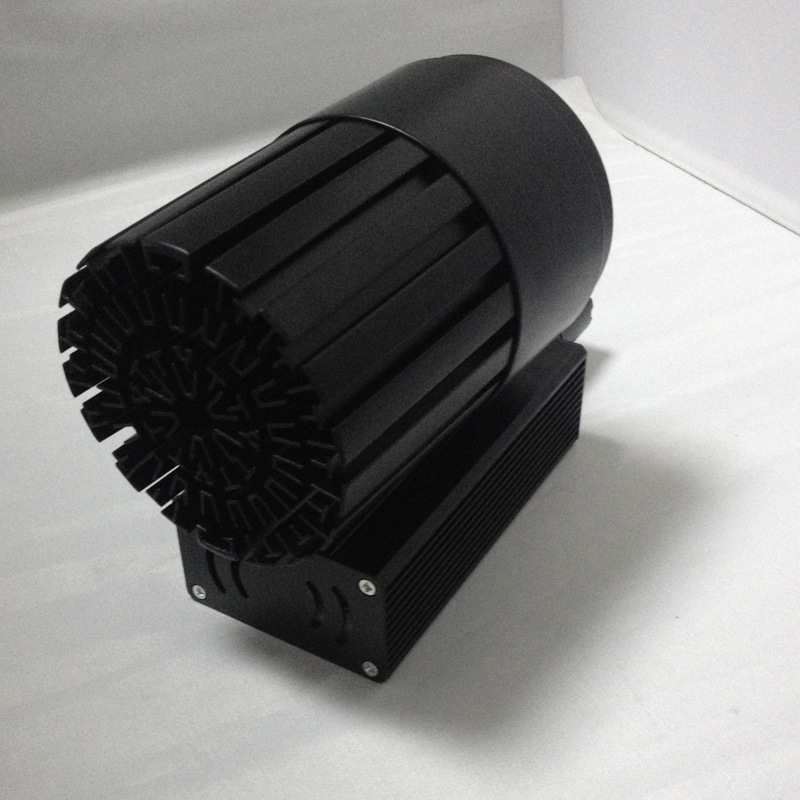 Two, product features
1, LED lamps and lanterns high efficiency and energy saving: one thousand hours only a few degrees of electricity (ordinary 60W incandescent lamp seventeen hours 1 kwh of electricity, ordinary 10W energy saving lamp one hundred hours 1 kwh of electricity)
2, LED lamps and lanterns, long life: light-emitting semiconductor chip, no filament, bubble free glass, not afraid of shock and not easy to be broken, use life of up to 50000 hours (ordinary incandescent lamp service life of only 1000 hours, ordinary energy-saving lamp service life is only 8000 hours)
3, LED lamps health: the health of the light does not contain ultraviolet rays and infrared rays, does not produce radiation (ordinary light containing ultraviolet rays and infrared)
4, the LED lamps and lanterns green: do not contain harmful elements such as mercury and xenon, easy to recovery and, but does not produce electromagnetic interference (ordinary tubes containing elements such as mercury and lead, energy-saving lamps and electronic ballasts will produce electromagnetic interference)
5, LED lamp protection eyesight: DC drive, no stroboscopic (ordinary light is AC drive, it will inevitably produce stroboscopic)
6, LED lamps light efficiency: small fever, 90% of the electric energy into visible light (ordinary incandescent 80% of the electric energy into thermal energy, only 20% of the electric energy into light)
7, LED lamps safety factor is high: the required voltage, current smaller, less heat, no safety hazard, in the mine and other dangerous places
8, LED lighting market potential: low voltage, direct current power supply, battery, solar powered, in remote and a mountainous area and outdoor lighting and other electricity, less electric places.
LED lamp defects:
1, LED lamps in AC drive and ordinary incandescent lamp will flicker, and the ordinary energy-saving lamps without stroboscopic phenomenon. Flash will make eye fatigue.
2, each LED light bulb is too bright, will strongly stimulate the eyes, can not look straight, even short time, while the ordinary energy-saving lamps are relatively soft!
3, irradiation angle is limited, generally only 120 degrees, while the ordinary energy-saving lamps can be almost 360 degrees.
4, the brightness of the room is not better than the energy saving lamp, because led only in the narrow angle of the direct vision with high brightness, and from the angle of light after the rapid weakening.
Comparison of brightness and energy saving:
LED=3W CFL 1W (energy saving lamp) =15W incandescent lamp
LED=10W CFL 3W (energy saving lamp) =25W incandescent lamp
LED=15W CFL 5W (energy saving lamp) =60W incandescent lamp
LED=20W CFL 6W (energy saving lamp) =75W incandescent lamp
LED=30W CFL 9W (energy saving lamp) =100W incandescent lamp