NEW Design Light 10 colors Sound Active LED Tie glowing EL wire Tie For Evening,DJ,bar,club cosplay Show,Party decoration
Specification:
This is an EL Tie with the function of Sound Active and flashing.
- 10Lighting Color: Blue, Transparent Blue, Red, Pink, Purple, Yellow, Orange, White,
Green, Lemon Green.
- Powered By: 2 x AA Batteries (Not Included)
- Multi Function: Steady On,Flashing,Sound Active, Off
- Item Weight: 80g
- Working Temperature: - 30~ 80 Degree
Packet Including:
1 x EL Tie
1 x 3V Sound Active Battery Case & Controller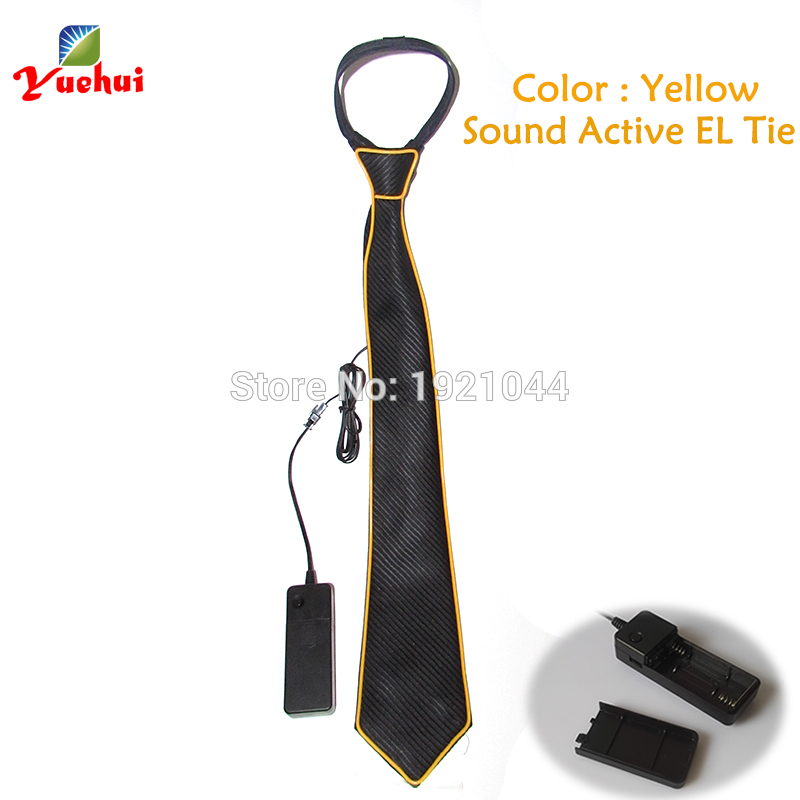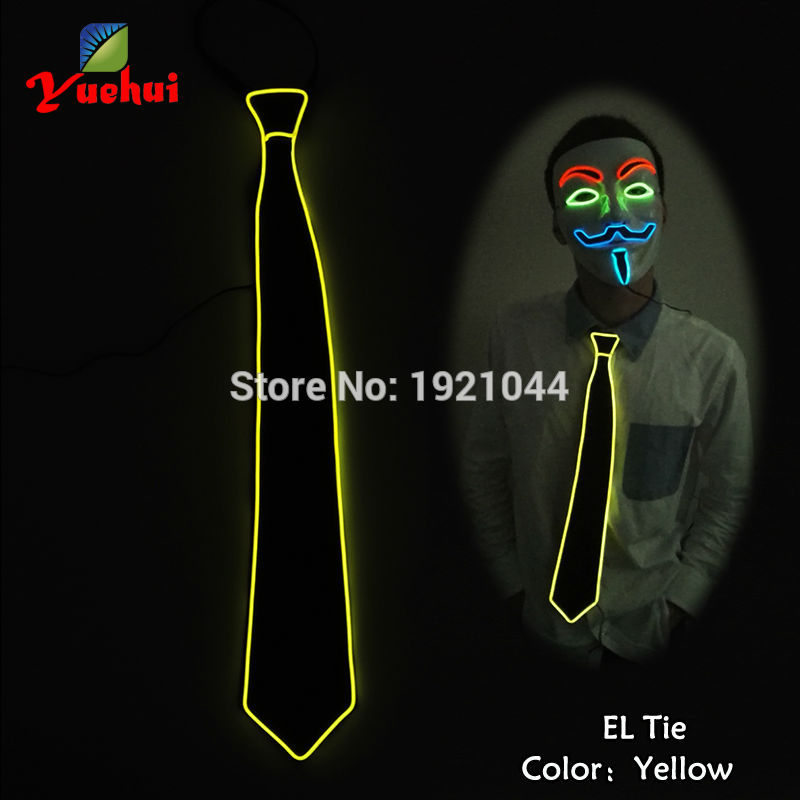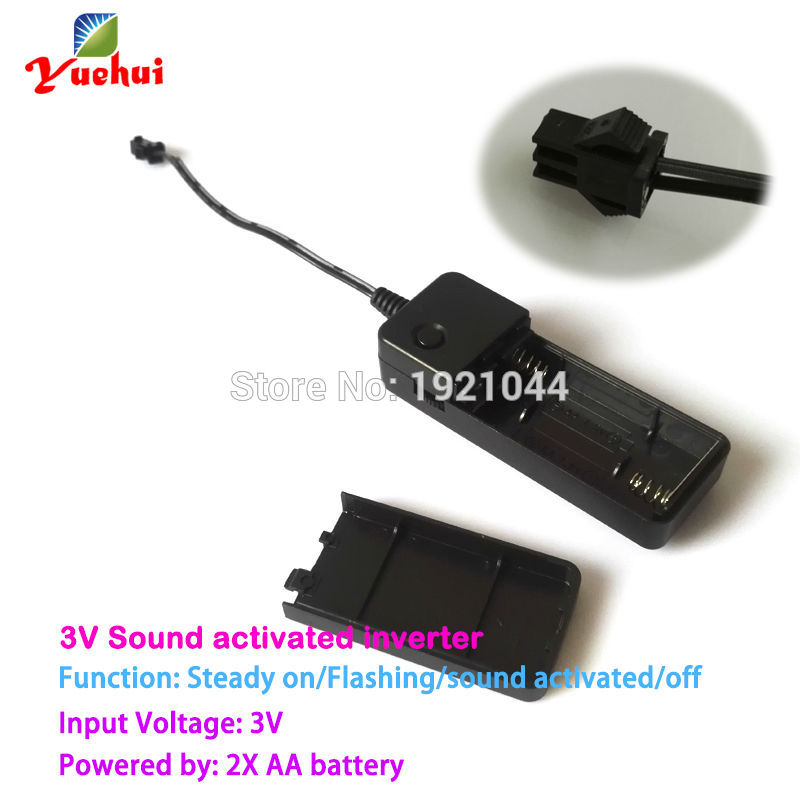 EL Wire Features:
1. Water Resistant, Available For Indoor And Outdoor Lighting.
2. Flexible, Can Be Bent Into Any Shapes And Cut Into Any Length.
3. Energy Saving And Environmental-Friendly.
4. Offer 360 Degrees Of Illumination.
5. Long Life Time, More Than 12,000 Hours.
6 You Can Use It For Toys/Craft Decoration, Tree Decoration,Costumes, Car Decoration, Around The Spokes Of Your Bike Tires, Your Wrists, Even Your Pet's Collar For Extra Protection In The Evening.