NEW!!! Large LCD Screen 8in1Smart Touch Sensing Luminous Digital Snooze Recording Voice Desk Alarm Clock With Temperature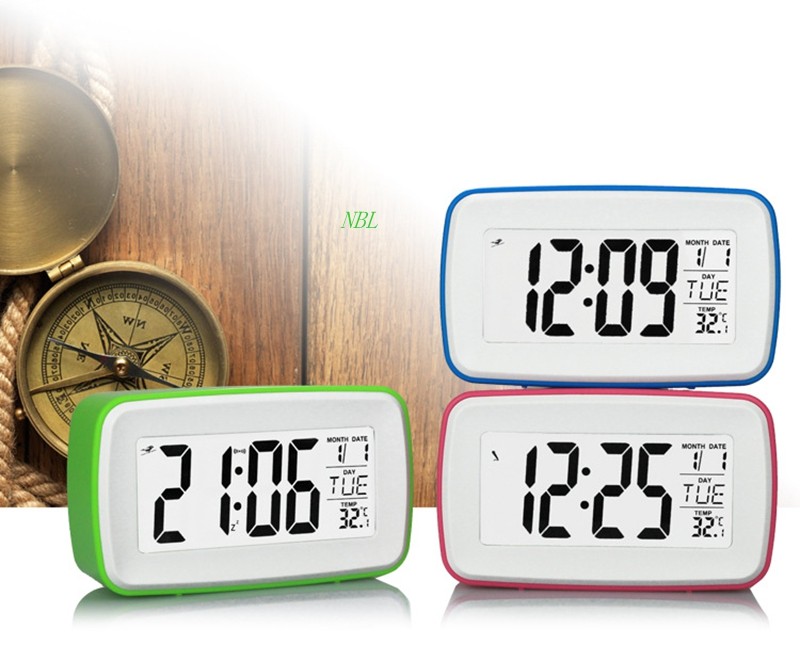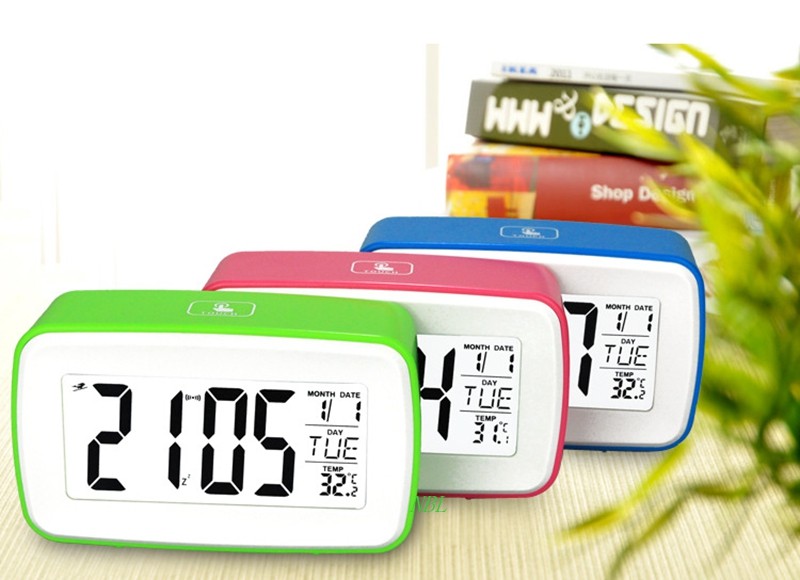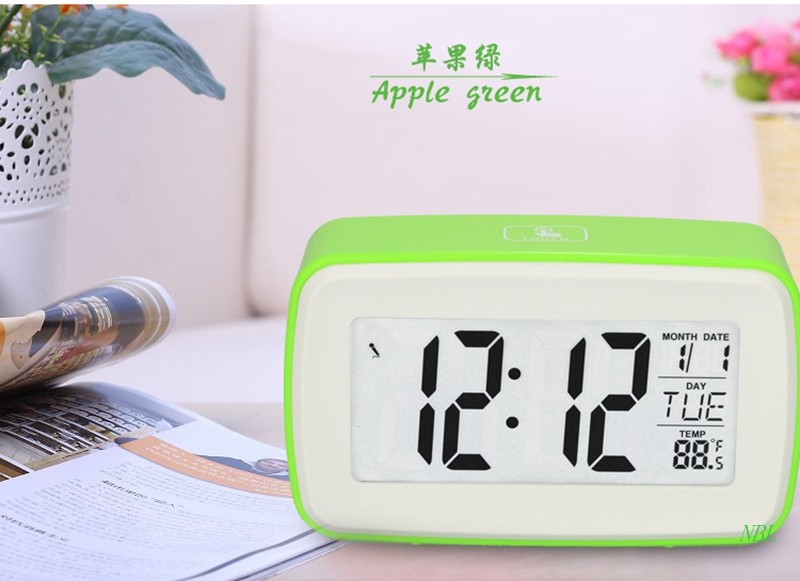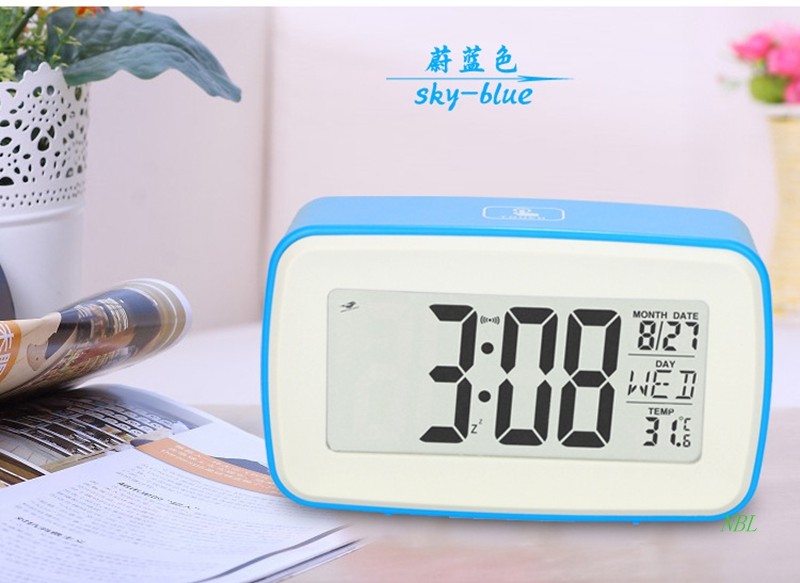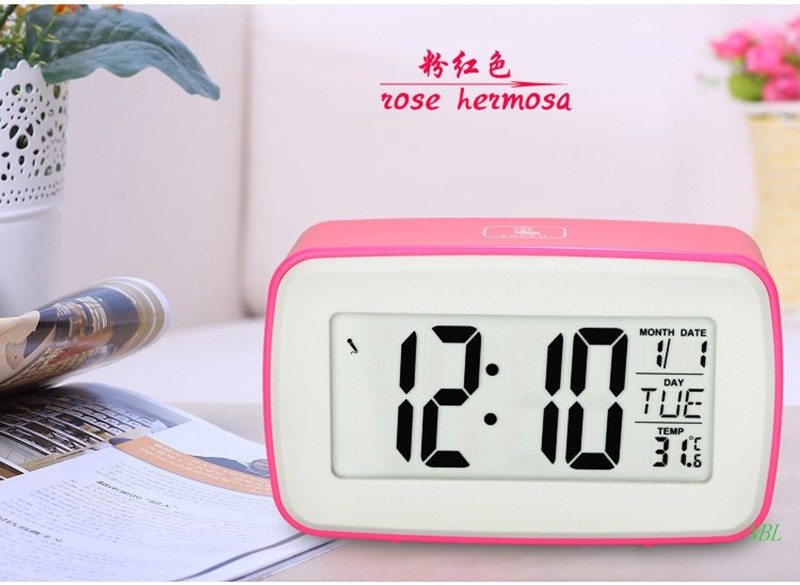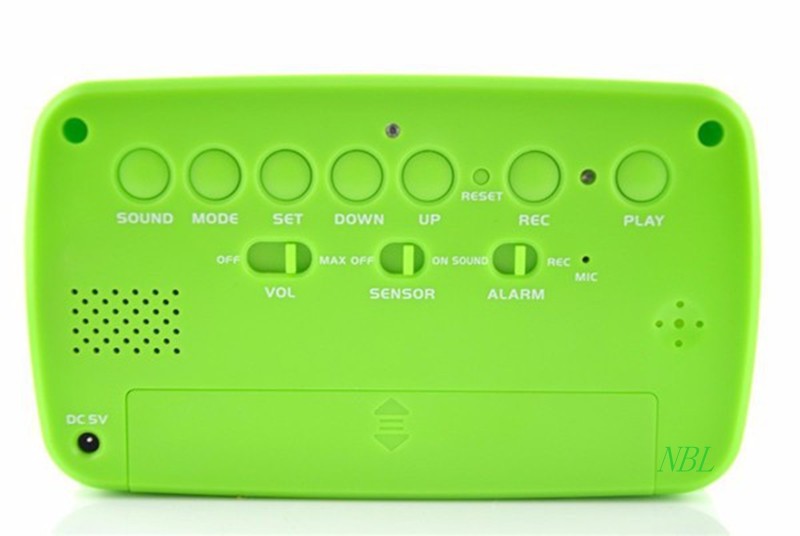 This alarm clock features an oversized flat screen LCD display for easy viewing. With
day/date function,local temperature,and a recording alarm. User selectable display
format.This Smart light sensor clock contains the light to maintaining just enough display
brightness to read the dial without being too bright to sleep.
*Large LCD Screen display, touch screen for luminous light, simple and fashioned
*Multi functions showing time, Alarm time, Temperature and Date and Countdown timer
*Recording and Playing Function; the recording voice can be set as the alarm sounds at
your will( 10s recording time)
*Smart Clock Function: Turn On Sensor, back light automatically comes on when it's dark
around. It's soft (brightness is normal backlight 25%), making you sleep easily or see
time from a distance hands free. It can also be closed. If bright light needed, just touch
it.
* Enjoy the natural sound feature: Totally 6 songs can be selected , and play 10 minutes
each time. *The natural sound also can be chosen as a music alarms.
*With AC adapter to save battery cost ;
Type: Desk Touch Alarm Clocks
Digital Display: Time/Date/Alarm/Temperature
Function: Recording voice and playing /Alarm/ Smart Light/ Snooze
Dual Power: 3 AAA batteries (not included) +AC adapter (not included)
Product Dimensions: approx 148x 90 x 48mm
Nightlight: 2 mode - Sensor light and touch button
Sensor light: Activated under all dark environment and keep light (brightness is light
button mode 25%)
Light button: Touch button, easy to touch it, which lasts 6 seconds *not always light*
Recording and Play Function
You can personalized your own voice as a alarm or use natural sound as alarm
1x LED Smart Light Sensor Alarm