Can use USB download the parameters to this board.
part list:
1. control board 1pc
2. Vary resister 1pc
3. PL2303TA download cable USB convert to TTL RS232 1pc
--->>>>Plug Red, Black,Green,White pins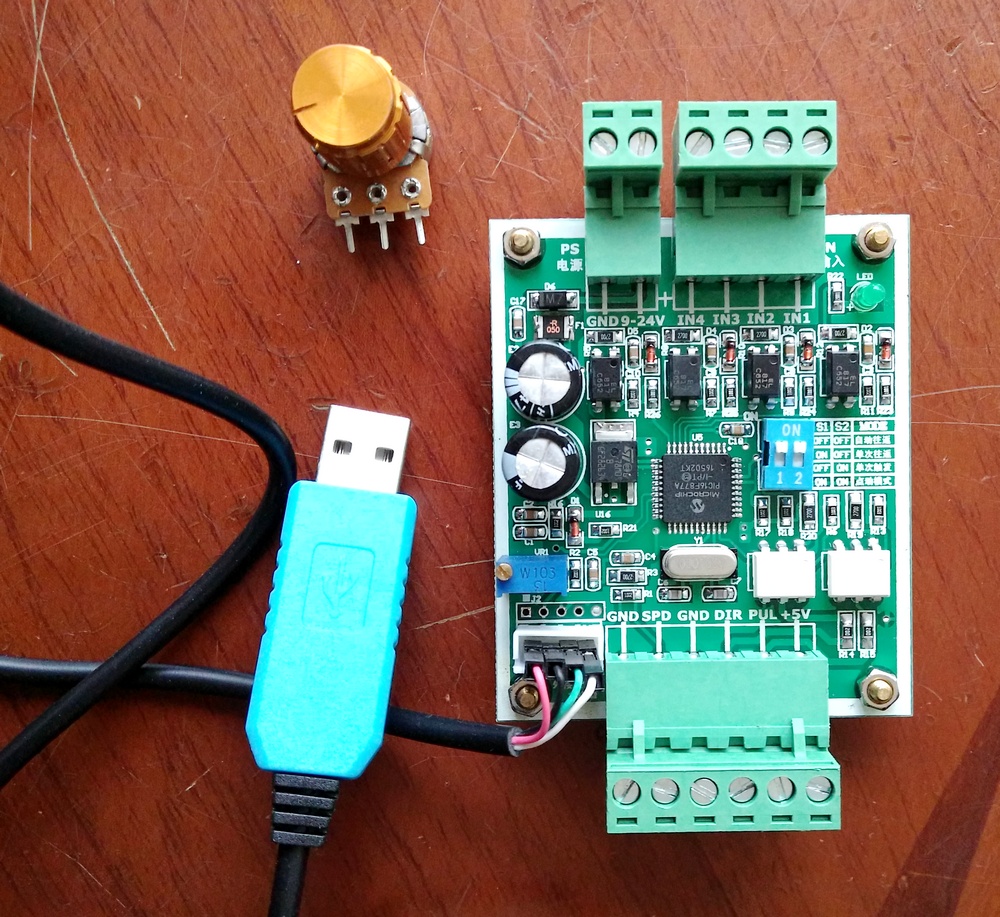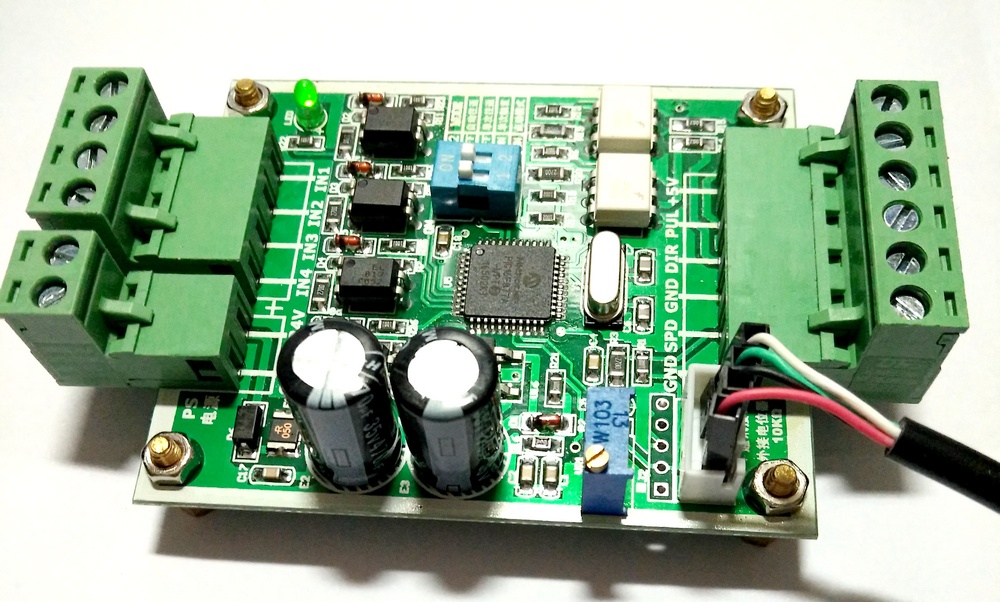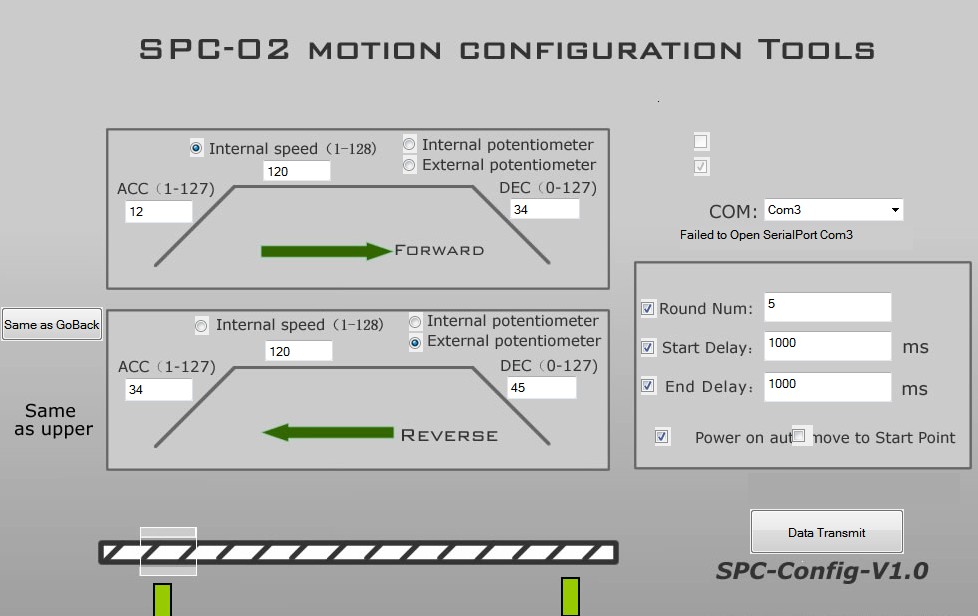 This board for A<--->B point go there and back function.
USE S1 and S2 switch can set 4 work mold.
No.1 S1S2=00, press "start" automatically always repeat move from A to B and B to A. not stop.
No. 2 S1S2=10, press "start" one time move from A to B and B to A,and stop.
No.3 S1S2=01, press "start" one time move from A to B, stop, press "start" move from B to A,stop.
No.4 S1S2=11, press "start" long time move CW, loose "start" stop move, press "stop" long time move CCW,loose "stop" stop move.
Feature:
1.A,B movement control
2.can set the A,B stop time.
3.can set automatically move to original point.
4.speed of movement to A and movement to B can be vary.
5.can set the number of times of movement.
6. Acceleration, deceleration can be adjusted
7. can set these parameters by USB port.
Switch the movement status must power OFF !!!
Can download the setting software from dropbox.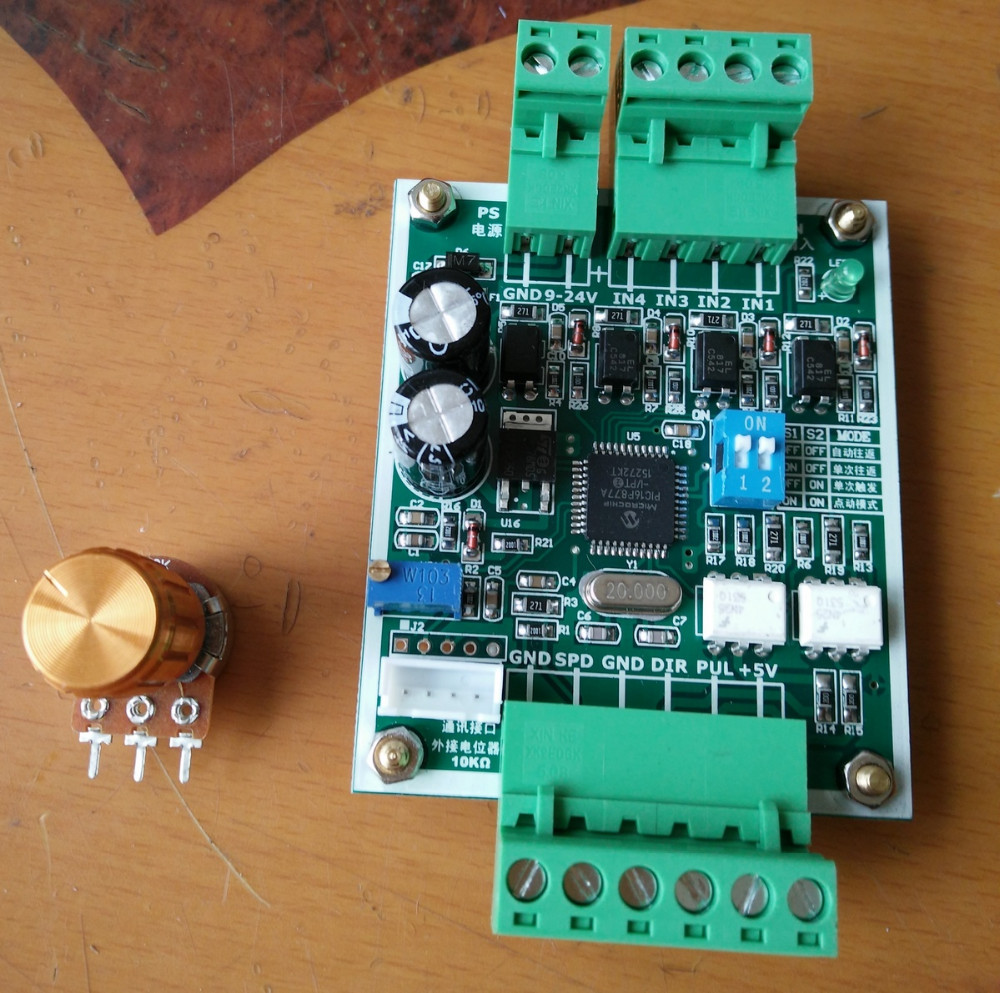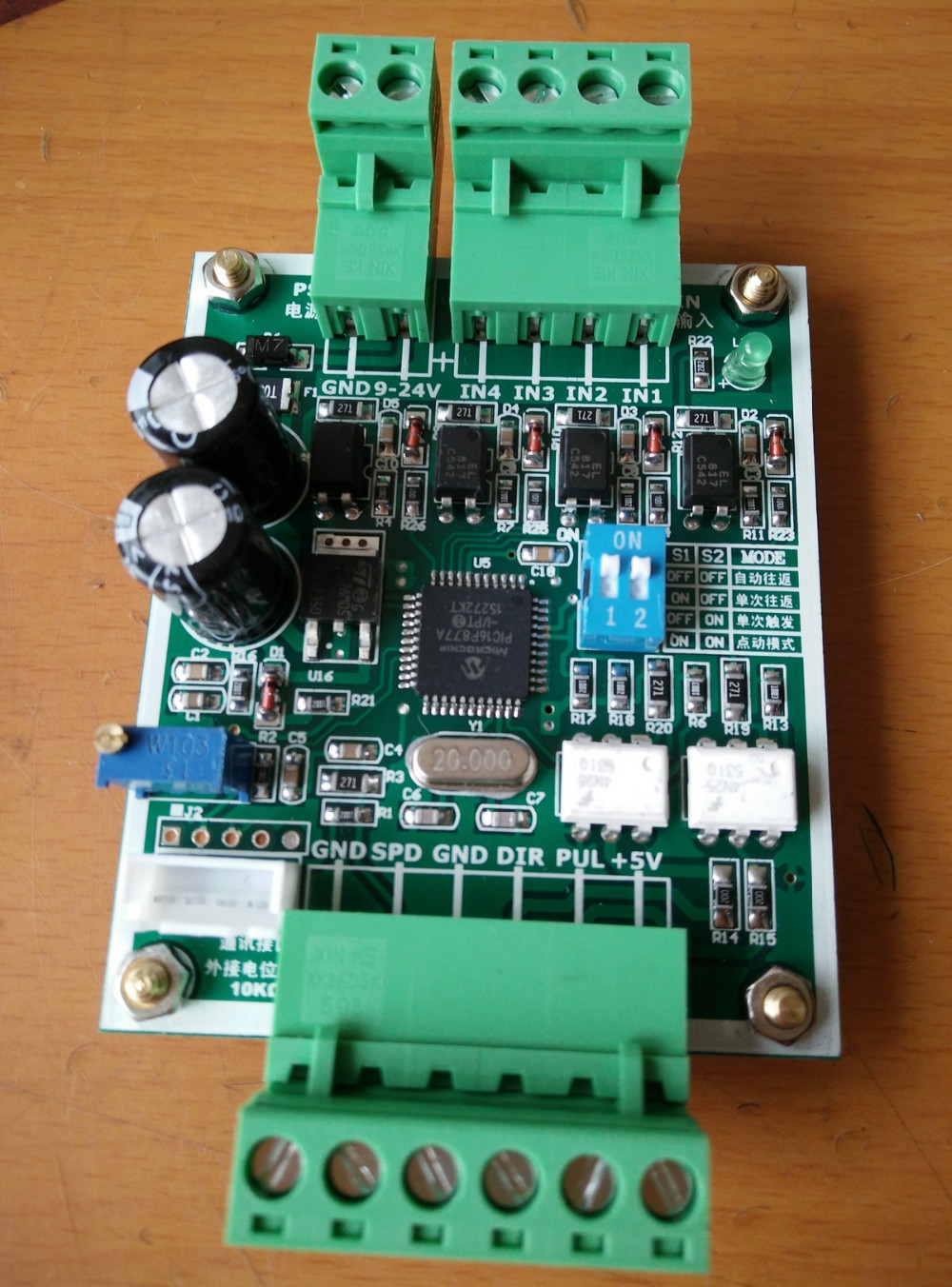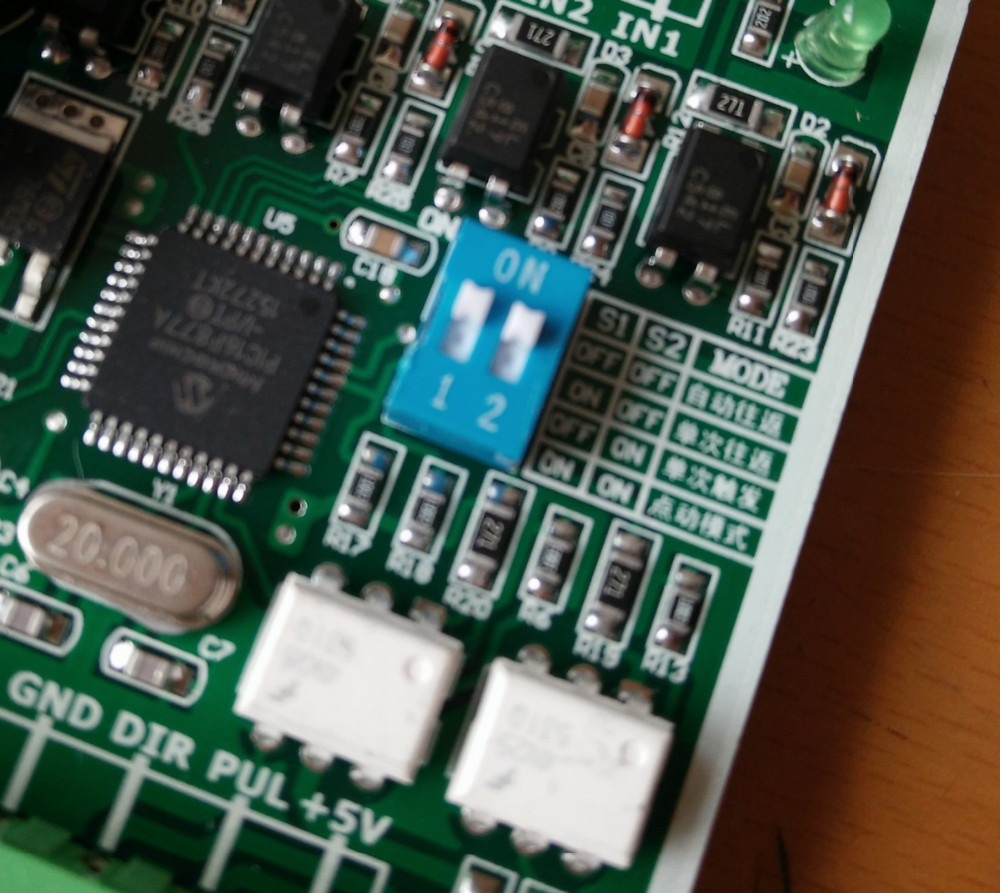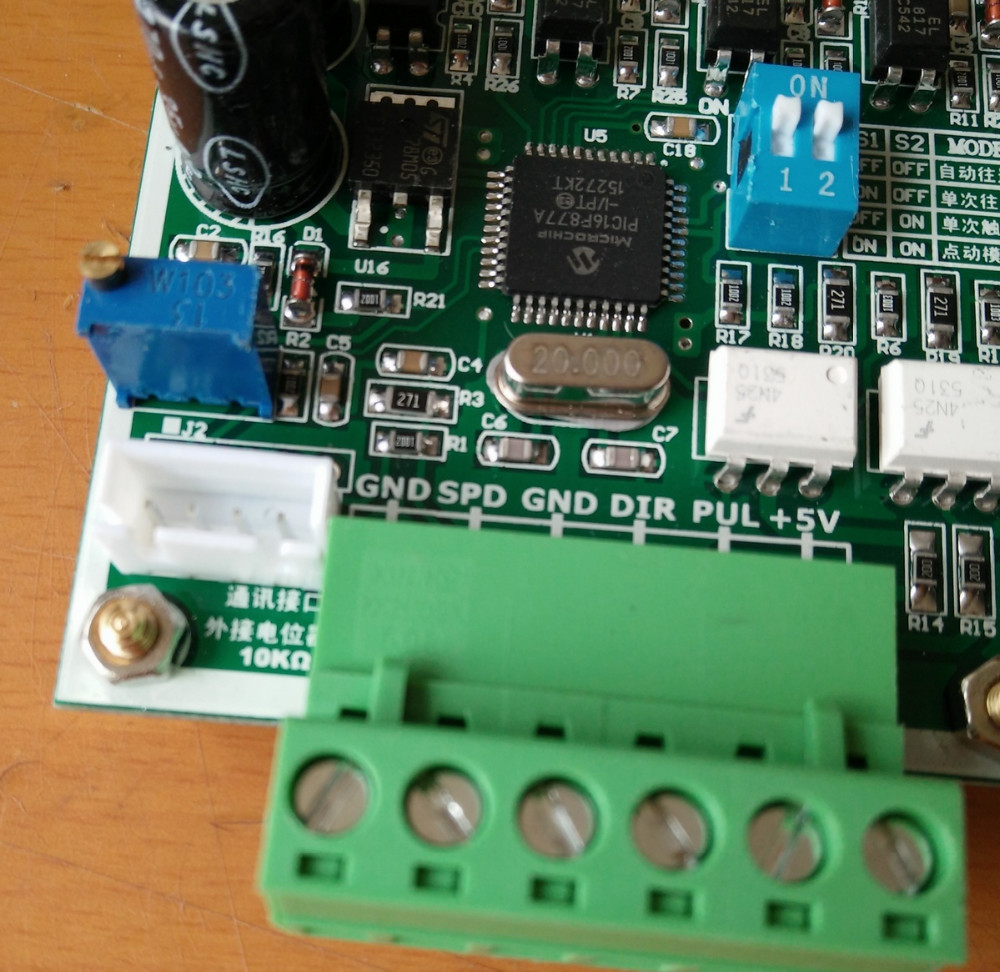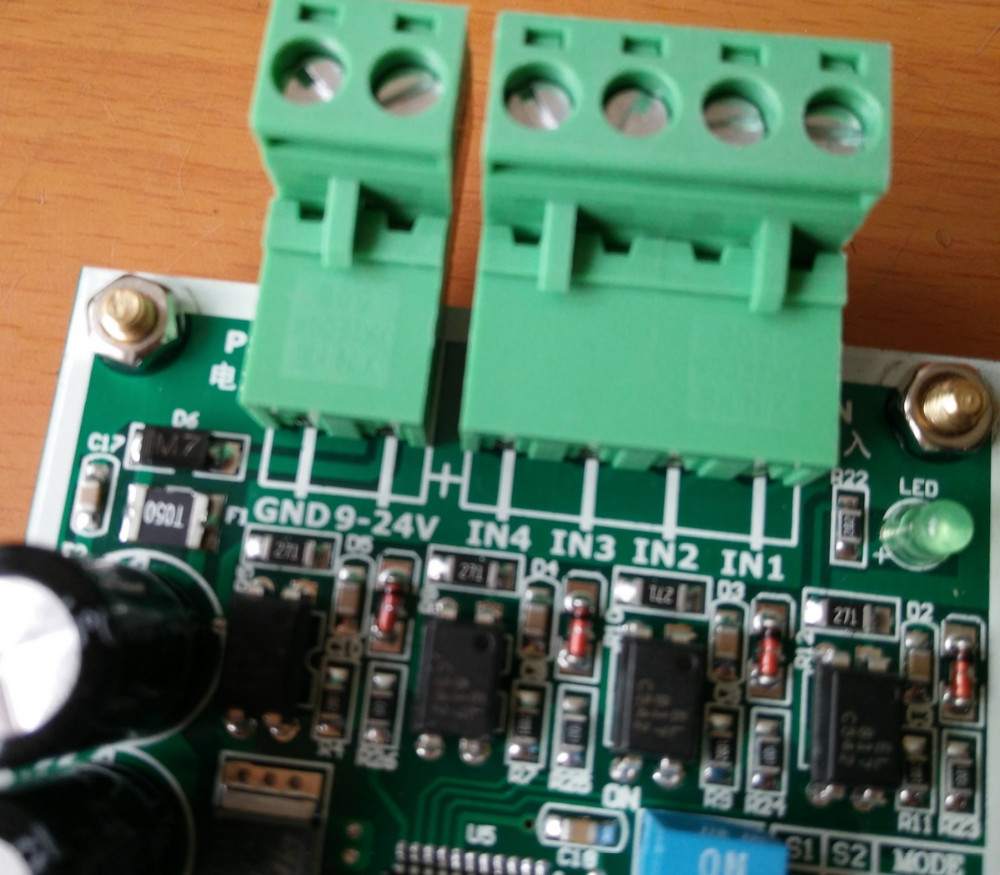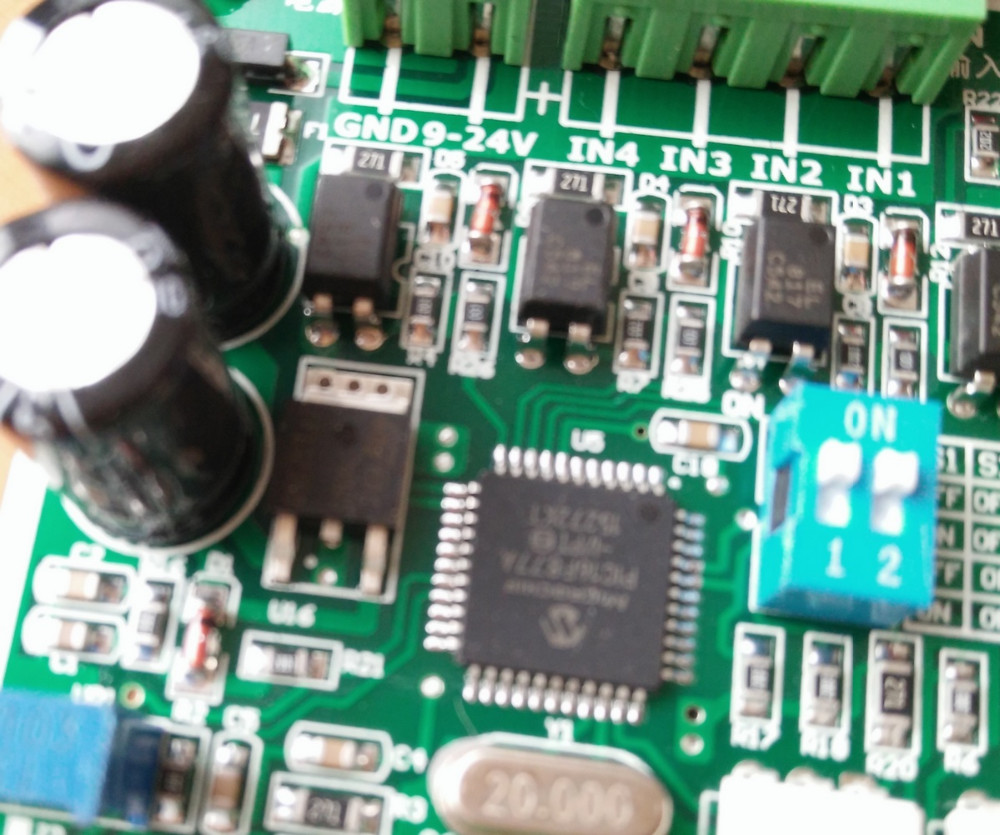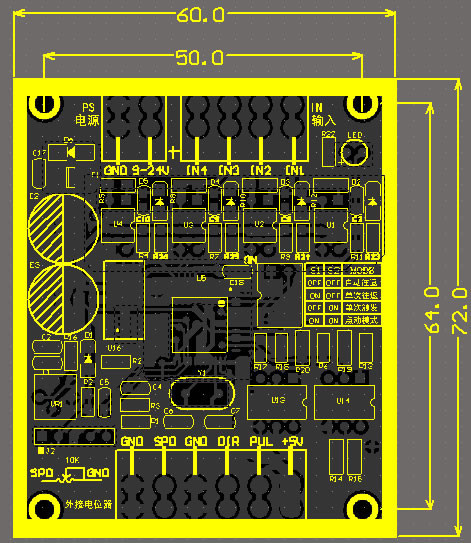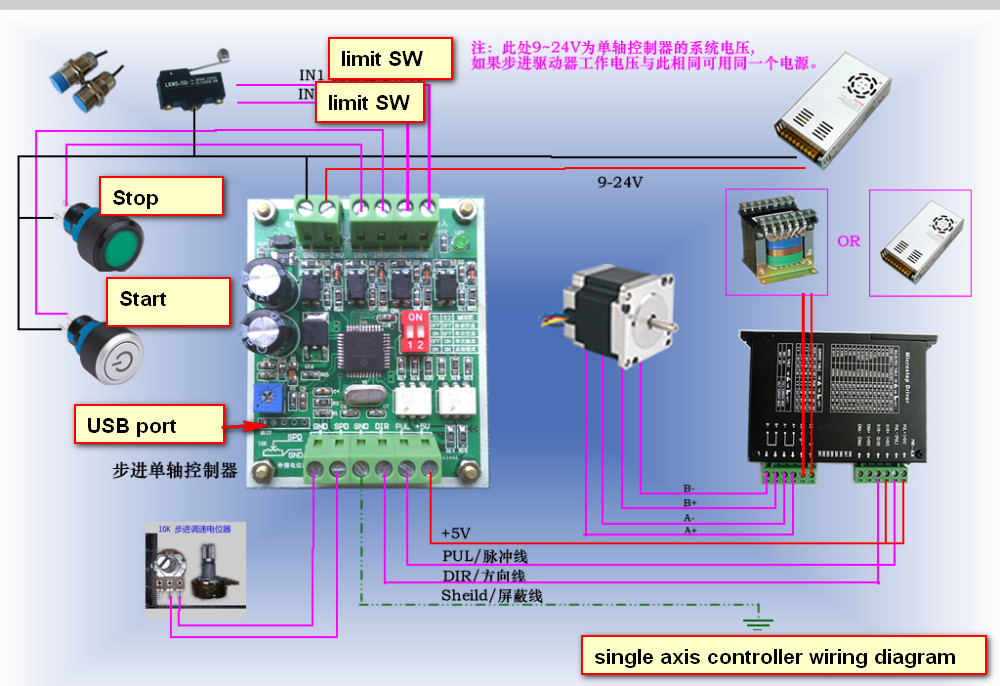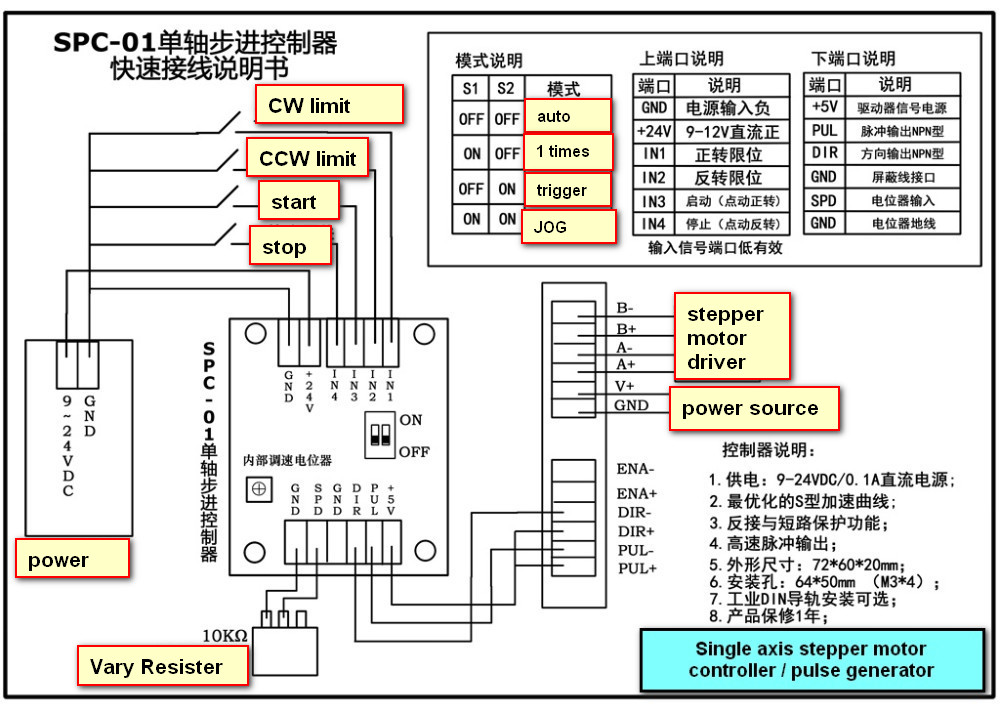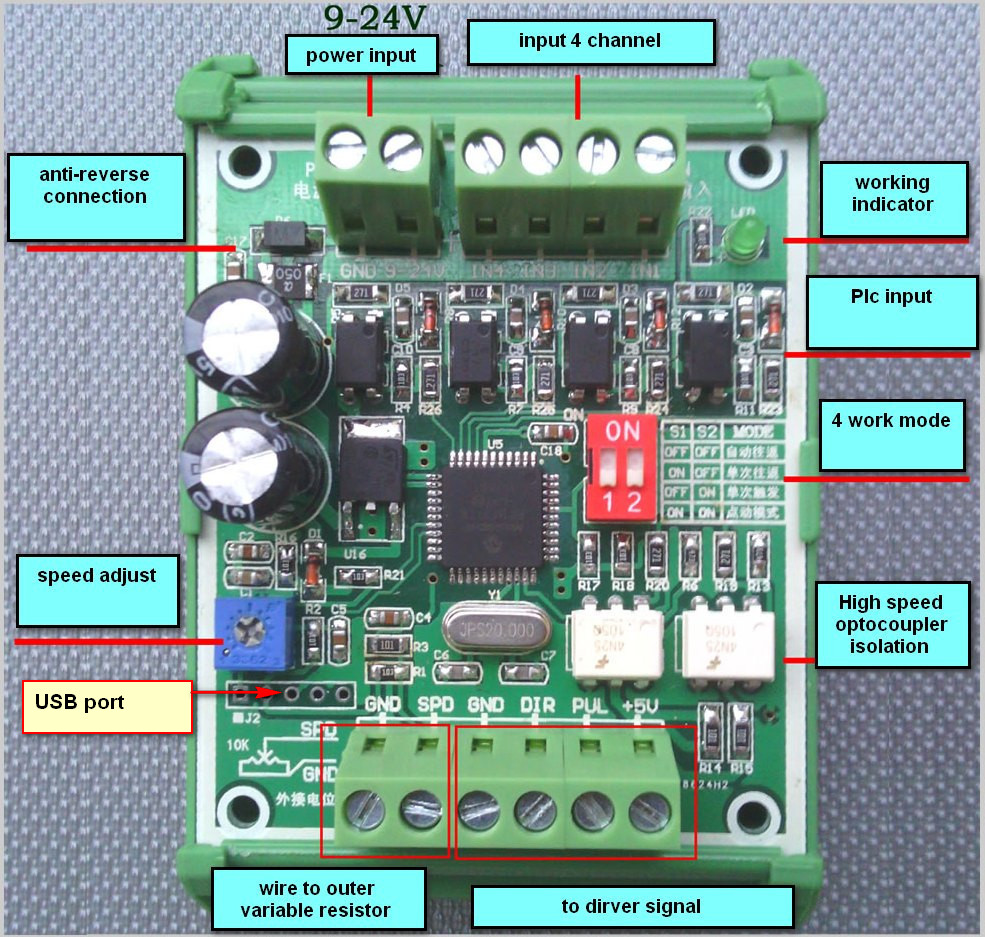 Description:
performance parameter:

The wide input voltage, 12-24V DC, the power supply connection reverse protection and short circuit protection;

The signal input is active low;

The optimization of the S type acceleration curve can run at 2000 revolutions per minute;

The maximum output frequency can reach 20K, high speed optocoupler output;

The input and output of all high-speed optocoupler;

The built-in potentiometer control, external potentiometer control automatic switch;

The various control modes, set up a simple, functional and practical;

Terminal definition

1, the S1 S2 are in the OFF automatic shuttle mode

Press the start button motor positive run to the positive limit, the motor reverse operation to anti limit again forward.

So the cycle if not in the upper machine set running times, has been running.

Press the stop button to stop the machine immediately.

2, the S1 S2 in the ON to move the mode

Press the stop button is loosened motor running motor stops running to the stop button is the limit stop

Press the start button motor reverse run release the start button motor stops operating operation to anti limit stop

In 3, S1 in the ON OFF S2 in a single round-trip pattern

Press the start button to reverse the motor run to reverse limit stop, and then running forward to positive limit stop. Again

Press to continue movement before.

Press the stop button, a motor in the process of movement to stop immediately.

In 4, S1 in the OFF ON S2 in a single trigger mode

Press the start button to reverse the motor running limit stop press run to a positive limit stop this cycle

Press the stop button, a motor in the process of movement to stop immediately.

5, the switching state must first power off