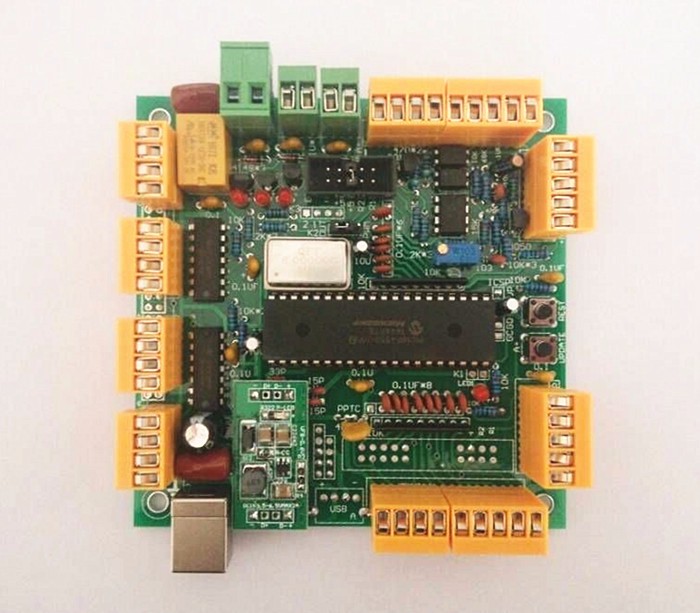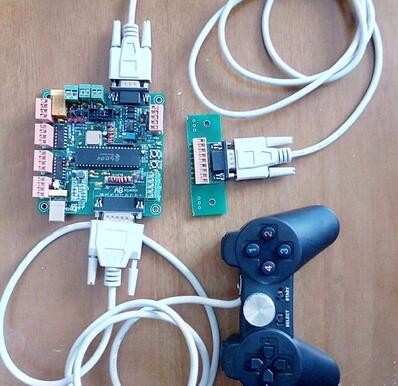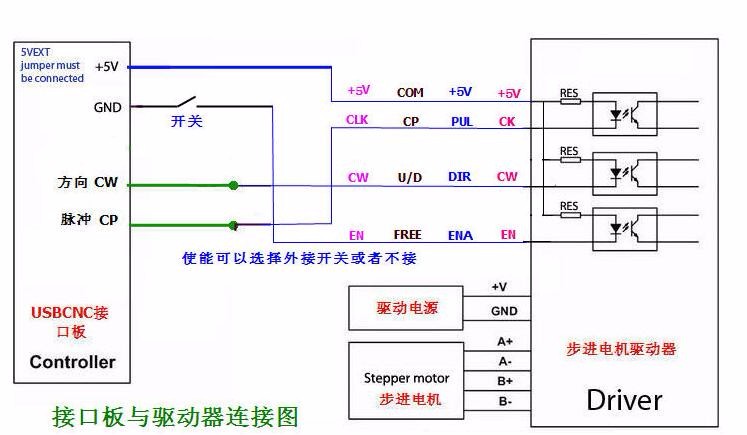 This interface board is constantly revised, and now is very stable and reliable, convenient and affordable. The current version of anti interference, easy connection, and more functions, is your best choice. Current version, no longer to external power supply, increase the 5V regulated power supply module, no matter how many output can be stable at 5V, the interface board is more stable, won't appear software dropped, the stepper motor step away. (USB 5V power supply, only 500 mA, and different computers, different before and after the computer interface will have different, after connected with a stepper motor driver may only 4.5V around), now the interface board is the laptop batteries can also work normally. So the power supply is the normal operation of the interface board blood. The use of single-chip crystal active, stable work on him. The cost has been increased, but it is stable and reliable.
The use of 40 pin row inserted single chip, convenient maintenance and replacement.
All use HT3.96 sockets, wiring convenient.
3 output instructions, there is a direct control of the relay outside the device.
Complete isolation can control inverter.
An external manual interface, it is convenient to connect the external control box.
Increase the power of self recovery of insurance, to protect the computer.
7 diodes, 10 electrolytic capacitors, 104 capacitors, 103102, 7 A, 4700P/250V two are in order to stabilize the capacitor.
Latest version software:
Can use plasma
Can use 3D printer
Can use the man to export G code
Functional (set of regulated power supply, inverter spindle speed control, convenient wiring seat, external limiting, external tool, external origin. External I2C. After manual external emergency stop, external reset, external relay, indicates that the output, work instructions, reset button, upgrade button, convenient stepper motor drive wiring), easy to use, simple upgrade, with no restrictions on, giving detailed information.
Features and specifications:
Can be run on XP Windows, Vista or 7Windows Windows 8 (32 bit or 64 bit PC / Notebook PC USB interface (2.x version))
Can be used in the market pulse / direction stepper motor and servo motor drive
Output input for maximum performance buffer
Advanced interpolation algorithm
You can start, stop, pause, and resume execution on your computer
G RS274/NGC code (EMC2 compatible standard)
Support advanced G- code - G40, G41, G42 (tool radius compensation)
Advanced G- code - G43, G49 (tool length compensation)
Support for advanced G code - G54, G59.3 (coordinate system origin)
Supports 4 axis and 3 axis G code
Can import tool path from DXF file
Can be imported from the PLT / HPGL file tool path
Can import tool path from image file
CNC drilling tool path file can be used
Tool path simulation
Advanced tool changing procedure
Automatic tool length measurement
Provide SDK (software development kit)
Can be externally defined key functions
Foam can be cut
The maximum frequency of 25 kHz
3 digital outputs (flood, fog, spindle)
Minimum pulse width 12
All axes can be manual
All axes can be connected to the limit.
I2C protocol for controlling external devices