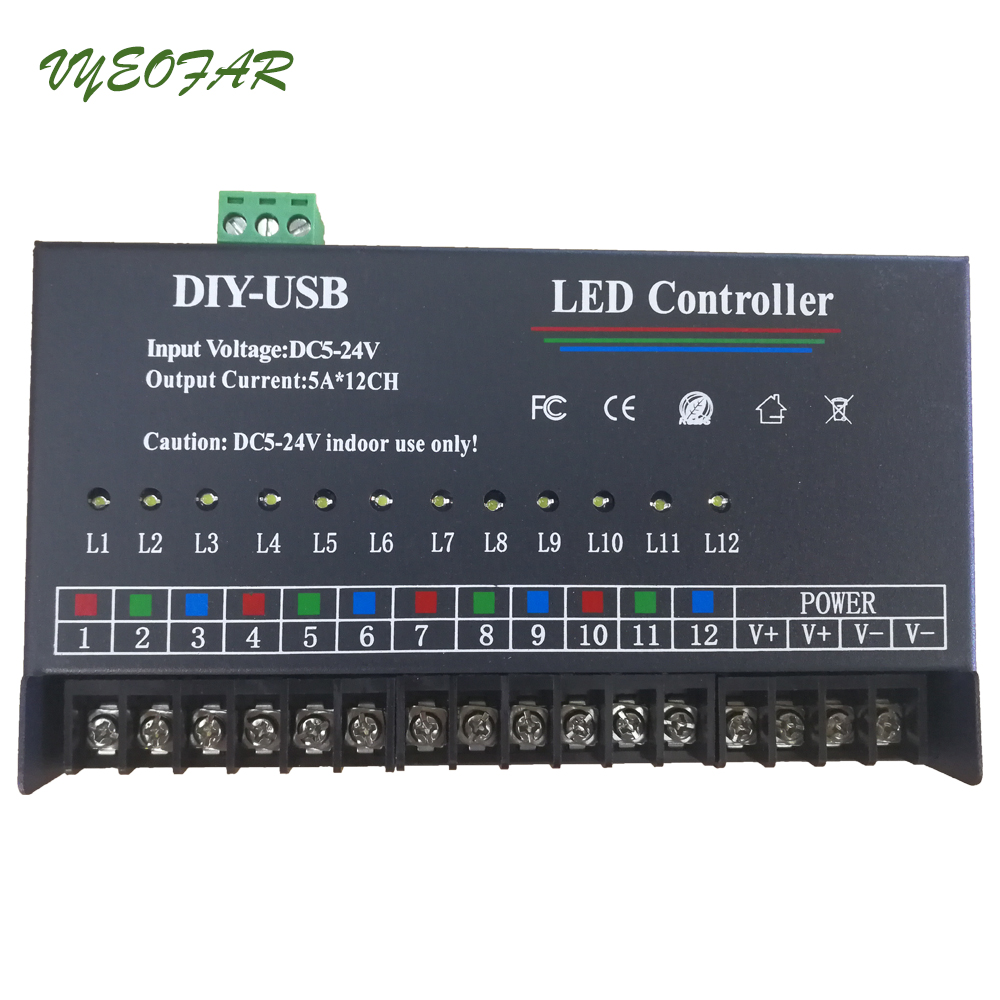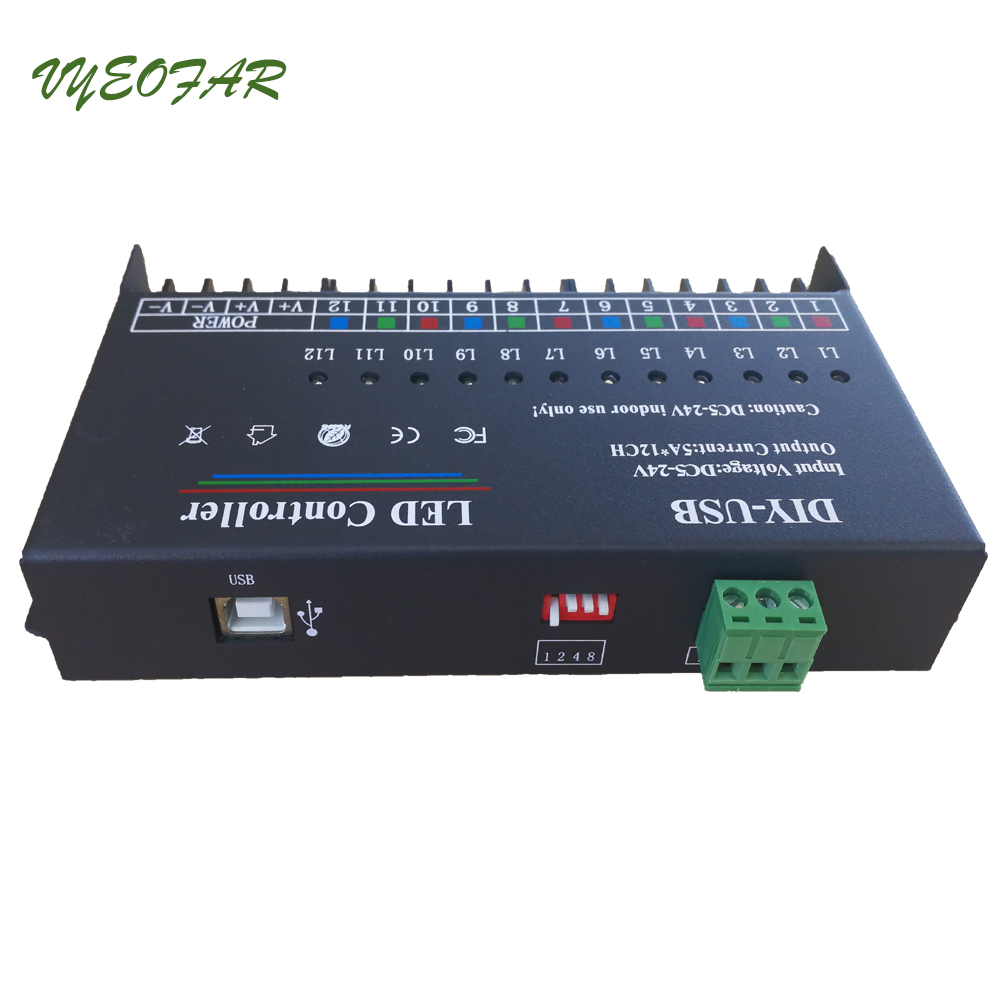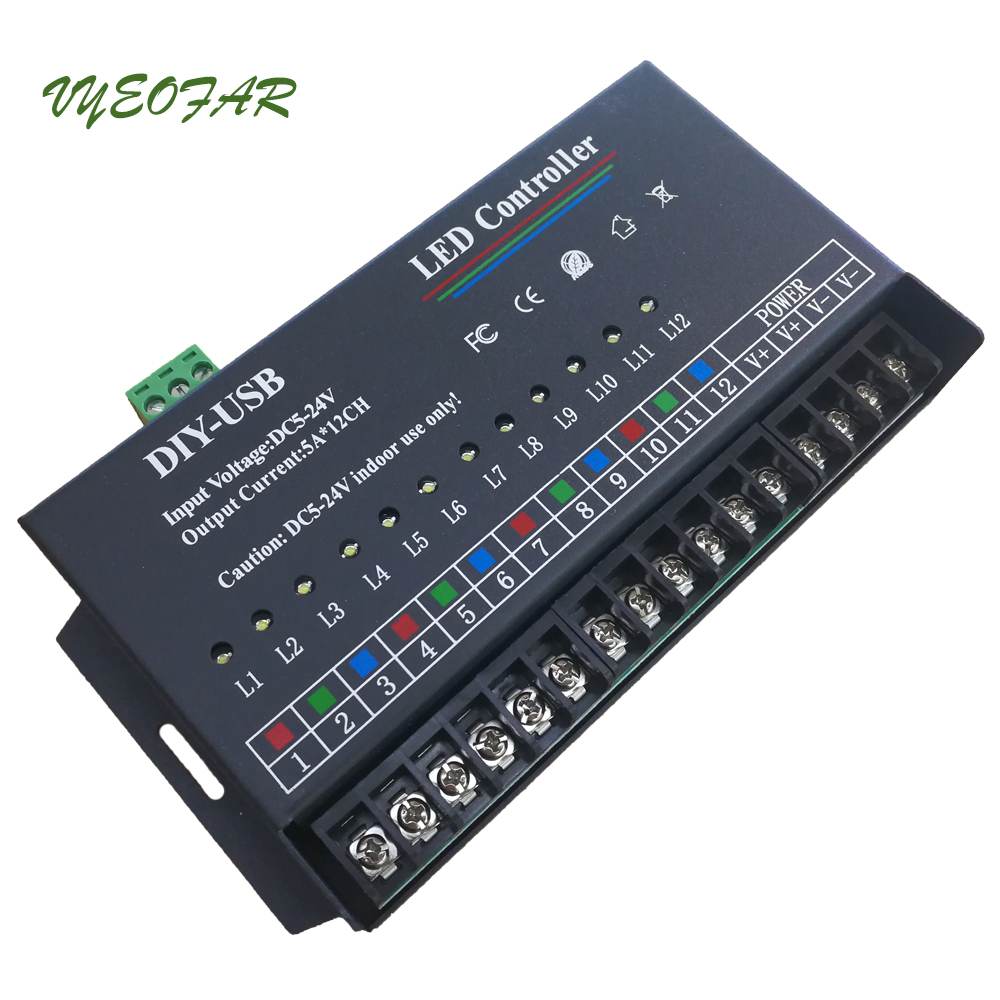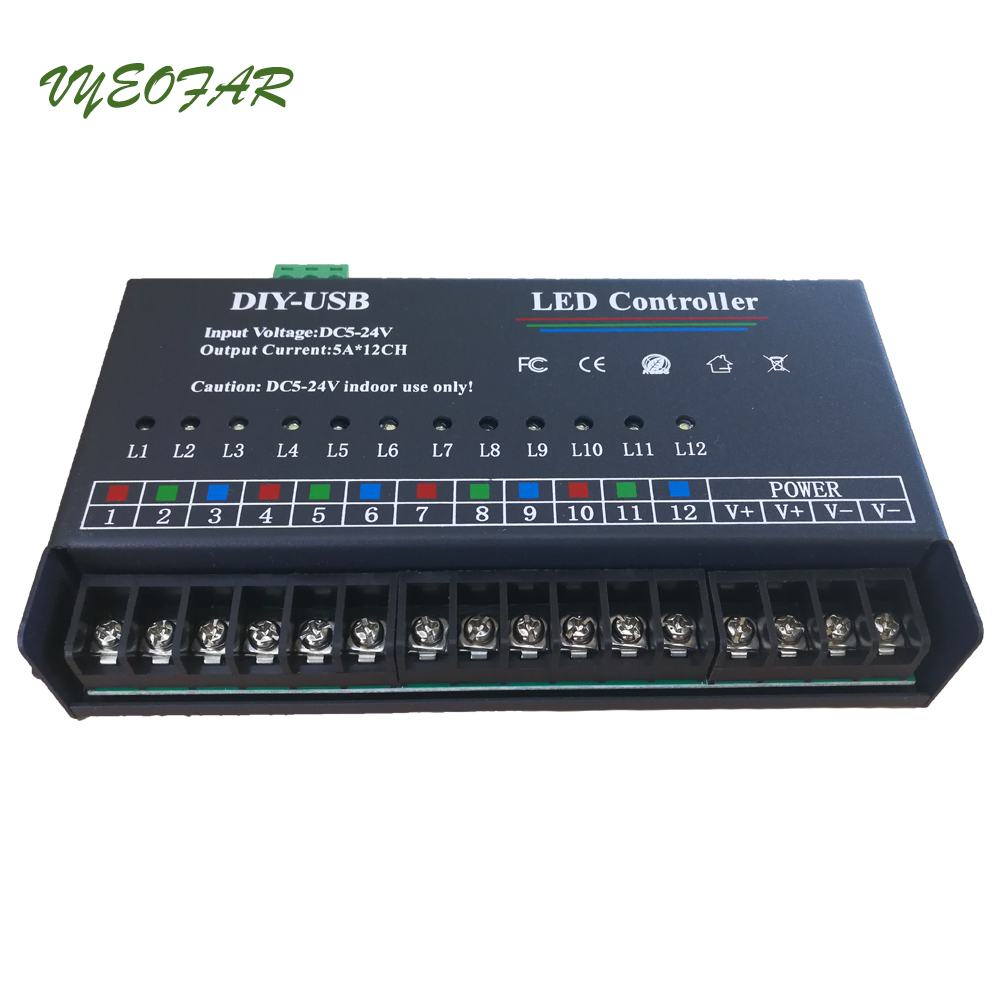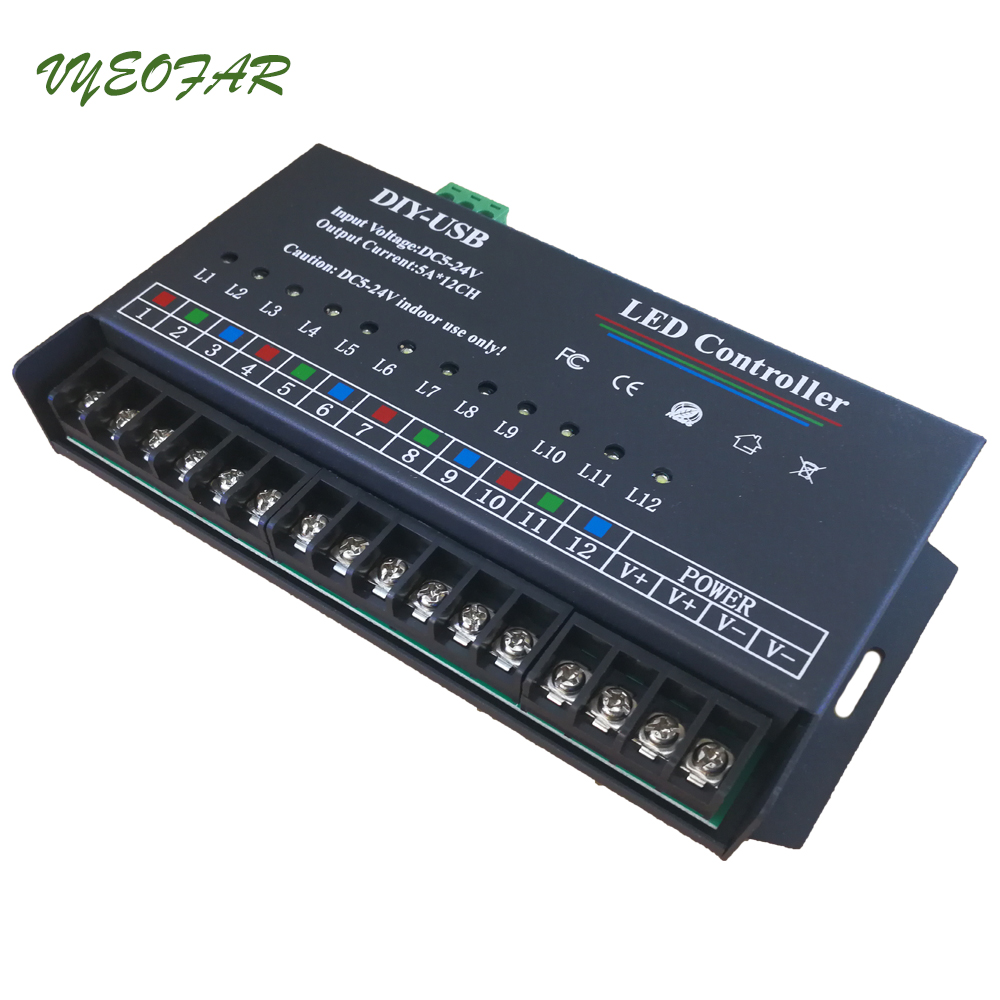 Technical Parameters
working temperature: -20-60 ℃
supply voltage: 5V -24V
output::12 channels
connection mode: common anode
external dimension: L166ΧW83ΧH37mm
packing size: L180 Χ W93 Χ H40 mm
net weight: 325g
static power: <5W
output current: <5A( each channel )
output power: 12V<720W,24V<1440W
Main feature
1, One can control 12 roads monochromatic LED light running back and forth, colorful 4 roads running.
2, DC5-24V wide working voltage, can control the exposure lamp, module, lamp strip.
3, 12 outputs, each output current up to 5A, support monochrome exposed lamp. module 3000PCS.
4, Multiple controller can cascade synchronization, it can control 120 roads, the effect can modify, download via USB, simple and convenient operation, strong randomness.
Mode of connection

A plurality of controllers of synchronous cascade are required to address code dialing controller to determine the order as follows:

Making dynamic effect
1.click Open Software,The interface is as follows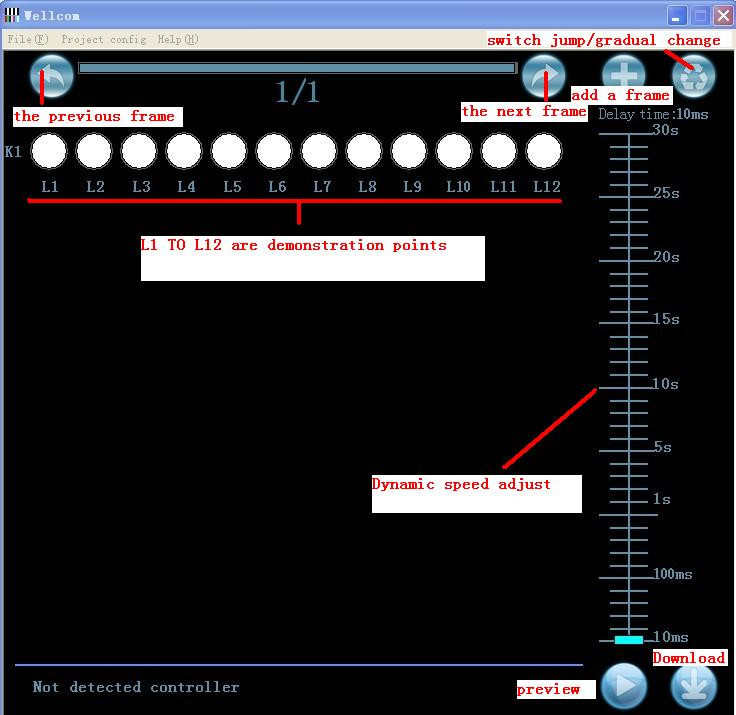 The following diagram: L1-L12 represents 12 roads of the controller ,the white lamp on the software when the road light is bright, the mouse click on the dot, the dot black, said lamp, K1 represents the first controller, up 10 station controller (K10).

Example 1: Making a from the first road extend to 12 road finally flash 3 times (jump),each frame delay time can own definition.
Example 2:Making an effect light up from road 1 to road 12,and turn off from the middle to both sides, and from the middle to both sides to turn on (jump).
Example 3:Make a gradual from the first light to 12 Road (gradual change)
Example 4:Make a wave shaped gradual running (gradual change)
Example 5:To produce a 36 monochrome has bright from the first road to the thirty-sixth Road, and then from the first to 36 Road turn off(gradual change),pay attention to how to increase the controller
Example 6:Make a colorful light from the first road to the fourth road, each road has different color
Example 7:Make a colorful light from the first road to the twelfth Road, each color is not the same as (to be added to the 3 controller)
Example 8:Make a colorful gradual from the first to the twelfth Road, each color is not the same as (to be added to the 3 controller)
Example 9:Download the effect to the controller (USB line is connected with the computer and controller, the pilot lamp on the controller will be turn on without connected with the power supply, the software will automatically detect is successfully connected to the controller)
Demonstration effect can be achieved
Monochrome:maximum is 120 Roads,effect demonstrate as effect 1
colorful :effect demonstrate as effect 3
Typical Application
Single color strip connetion: