Thermostatic anti-scald faucet built-in intelligent temperature sensing element, the class needed to set their own mixed water temperature, intelligent sensing element produced by mixing water temperature automatic action, without outside power can automatically adjust the proportion of hot and cold water inlet to achieve the water temperature constant. Domestic hot water system installed in the thermostatic anti-scald mixing hot water faucet can be comfortable and conserve energy use, and avoid hot water burns
Working Temperature 0~90°C /25~90°C
Working Pressure 0.05~1MPa /0.01~0.1MPa.
1.Automatic temperature:
Thermostatic anti-scald mixing faucet in the hand wheel on the temperature, a temperature identification, according to user needs from an arbitrary set 20 °C -50 °C, the water temperature constant automatically, re-use without re-thermostat, turn on the switch on a constant water temperature in your before setting the temperature, the error does not exceed 2 °C.
2.Safety anti-scald:
Thermostatic anti-scald mixing faucet with temperature control hand wheel on the safety button to prevent the error operation burns; also have the process in the bath, when cold water suddenly interrupted, the first 5 seconds of the water < 200ml, maximum water temperature should be ≤ 49 °C. Restore the supply of cold water, mixed water temperature is 38 °C.
3.Energy saving:
Reduce the debugging process in the bath water links, water can be 15-30%.
4.Constant temperature:
In the bathing process, often with other users of a water system in use, such as the kitchen faucet was open water, temperature changes will appear when you re-adjusted the water temperature, water and off the kitchen, the temperature has changed , you want to debug again, the use of thermostatic anti-scald mixing faucet these problems solved.
5.Comfortable and healthy:
End of the hot and cold, to keep water temperature constant, comfortable and healthy to enjoy the bath life.
• Parts include: 1pcs shower faucet, 1set installation fixed parts, 1pcs instruction paper for faucet
• Quality guarantee: 5 years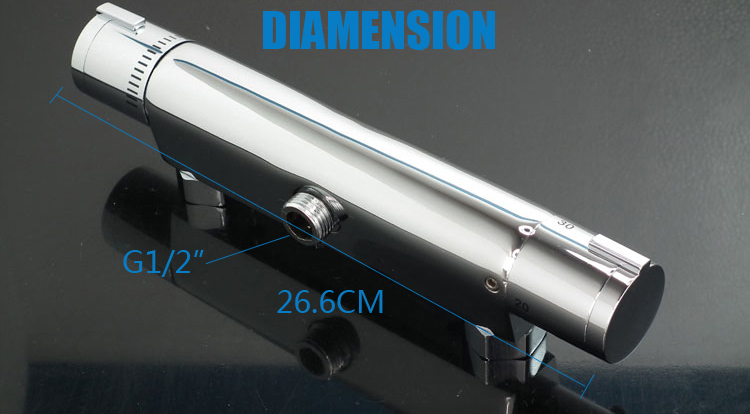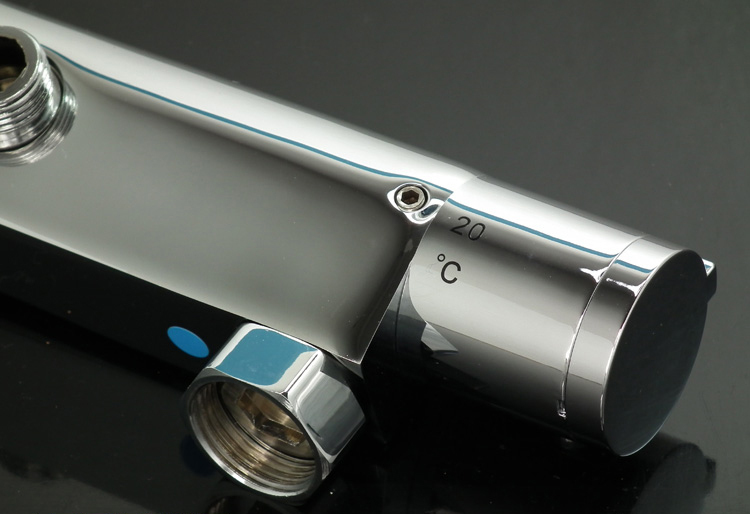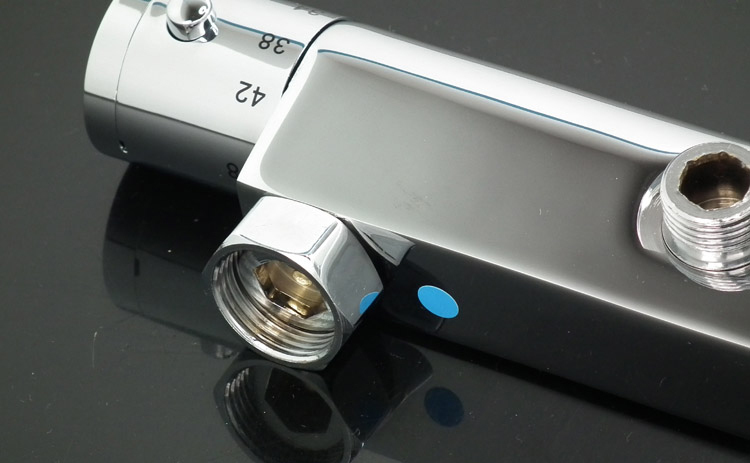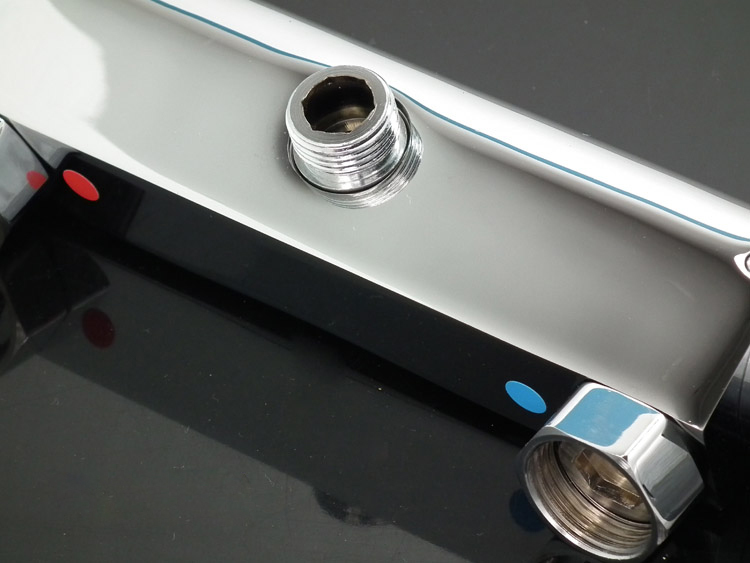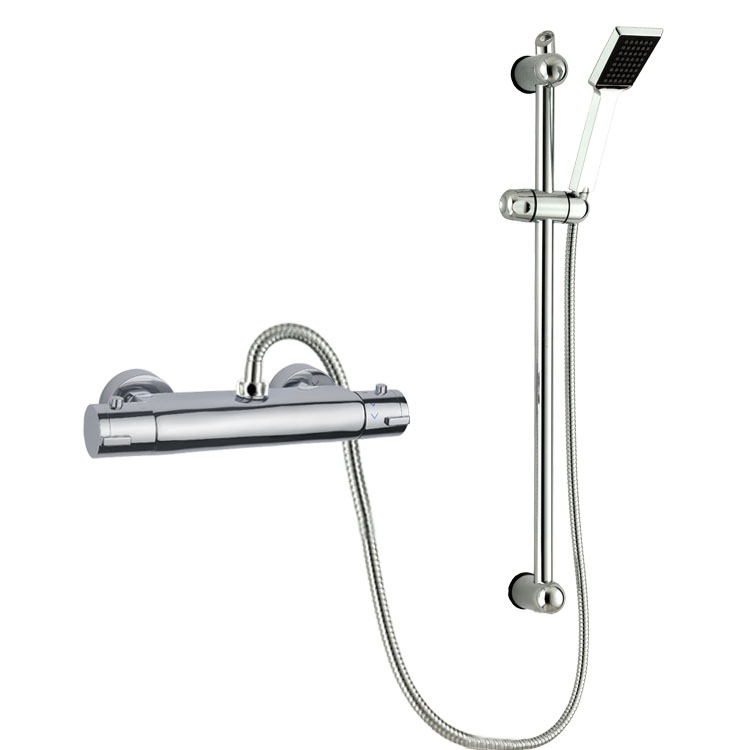 [Company Introduction]
Ningbo ICANDO Industry Co.,Ltd specializes in manufacturing and distributing high quality products for the kitchen and the bathroom. Our products range from sinks, and bathtubs, to various electrical appliances and fixtures.
Our company has been receiving high praise from customers all around the world. We have built a good reputation by our advanced technology, superior technics and completed after-sales service. What' more, our company also has won a lot of honorary prizes.
We strive to improve the reliability in quality, the competitive nature of price and the stability of delivery. Furthermore, We give our customers more options and more flexibility when it comes to customer service, logistics, and payment terms.
We sincerely welcome more friends to cooperate with us.
We ship most items via UPS, FEDEX, DHL, EMS, it usually takes 5-10 days for delivery. If you need other shipping methods, please contact us by email.
Usually shipment can be arranged within 5 working day after receiving payment.
We accept Escrow and major credit cards. P
lease feel free to
contact us when other payment terms are needed
,
It will be
a pleasure by servicing you
.
[Warranty & Return Policy]
According to the different products, they
usually
have 3-10 years quality guarantee.
If you have problem when receiving the item, Pls let us know within 3 days after receiving the items.
If item is defective, We will send you a replacement without extra charger, or offer refund after we receive the defective items.
Merchandise which is artificial damage or missing componets is not refundable. Buyer will be responsible for return shipping with proper packaging, Once receiving items, we will refund you immediately.