WSKEN Lite Metal Magnetic Cable Micro USB Type C Data Cable Magnet Fast Charger Adapter For iphone ipad Xiaomi Huawei Samsung LG

Designed and built with only premium magnetic materials, it could help to extend lifespan both for your iPhone and android devices effectively. Heat-resistant connectors ensure complete safety and reliability. Easy and convenient to plug in and out, safe in driving. Also support data sync fast. Definately a cable you can count on.

Wsken New Lite Magnetic Cable

1. Autofocus strong magnet connect, easy & convenien.

2. Protecet cellphone's charging port.

3. Extend lifespan of your phone & cable.

4. Prevent from overcharge, assures the safety and durability of cellphone's battery.

5. Incredibly Durable.

6. Imported NdFeB strong magnetism, the auto-aim strong magnet head slot in easily and steadily, never get loose or fall out from your devices.

7. 24K Gold Contacts head, antioxidant, reducing the contact resistance of the plug, make sure the plug lasting, durable, non-deformation.

8. With a tested 10000+ bend lifespan, iKNOWTECH Wsken Type C Lite Metal Magnetic Cable is far more dependable than others.

9. The premium nylon braiding adds additional durability and a visually appleaing look.
10.Output: Type-C : 3.6-9V/3A(Max), Micro USB:5V/2A(Max),for lightning Apple: 5V/2.1A(Max)
Please check what you will buy before making a order,we have 3 options are available.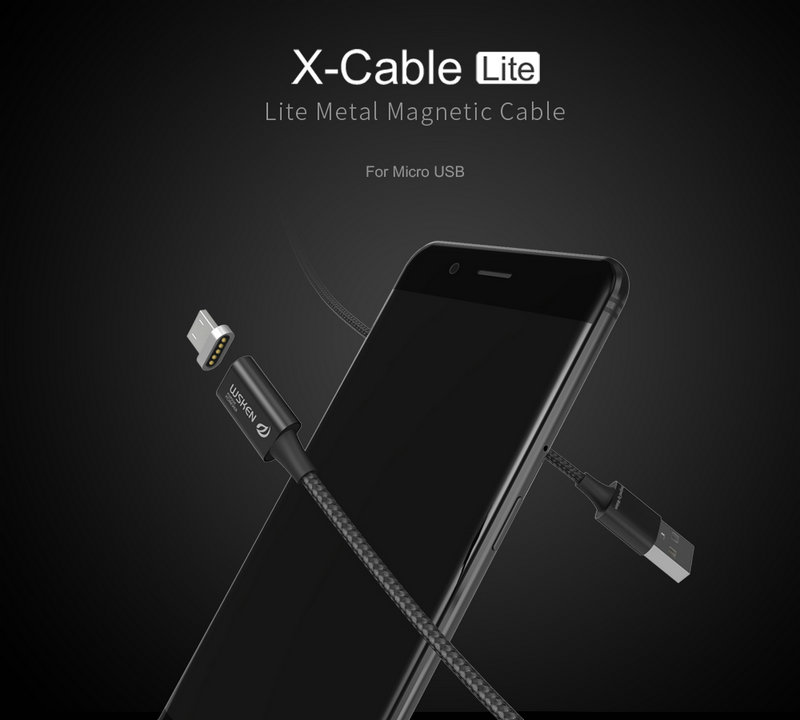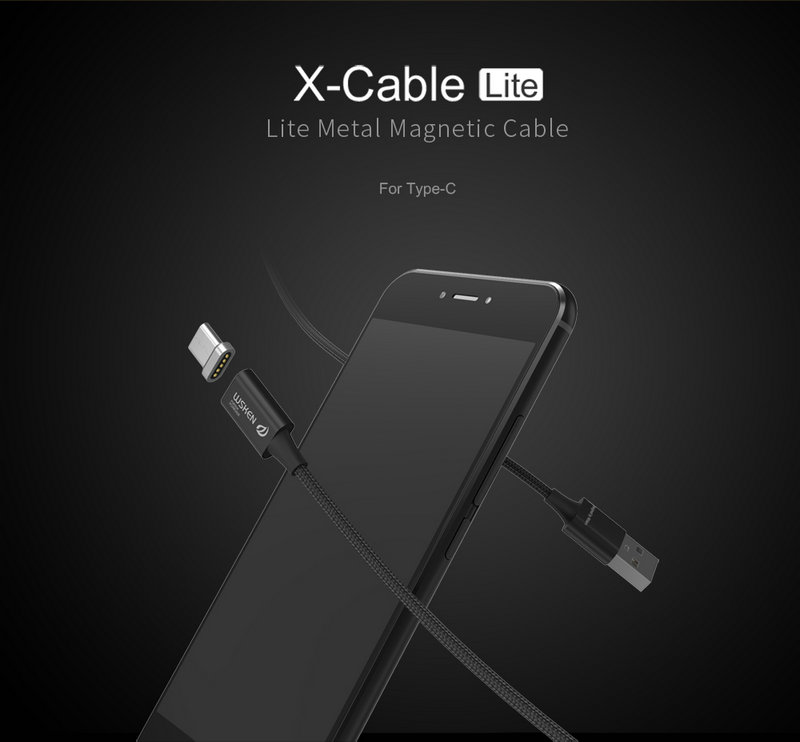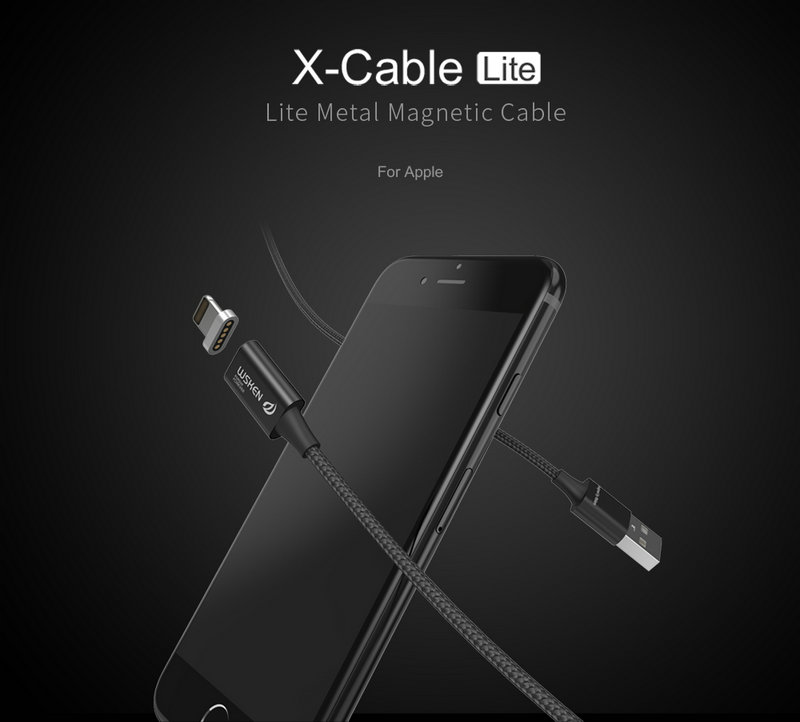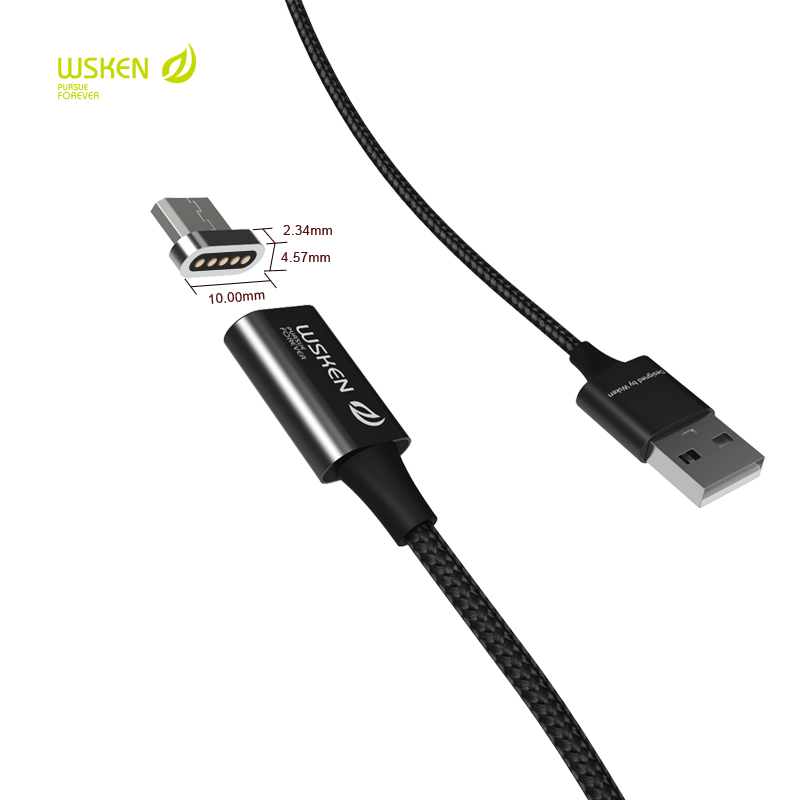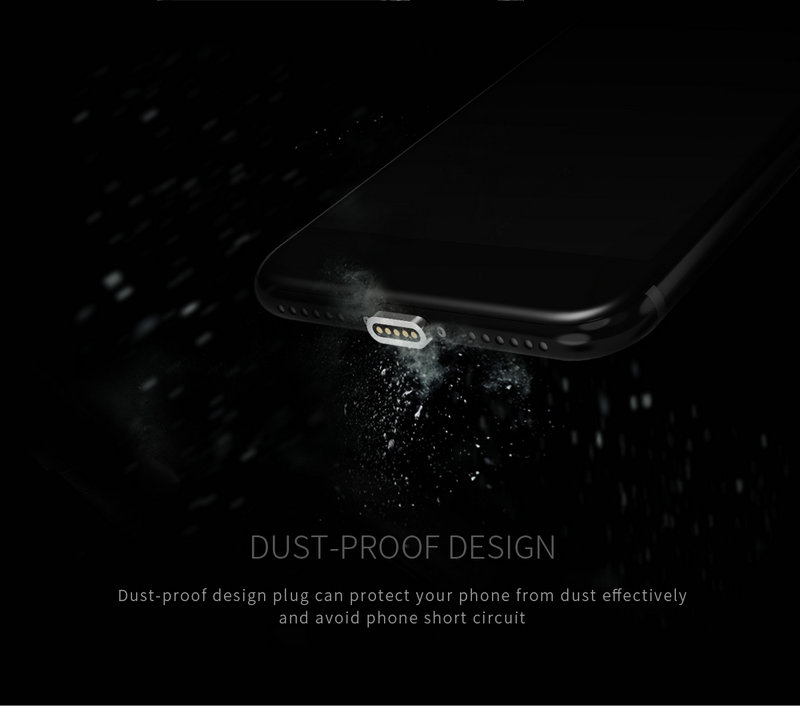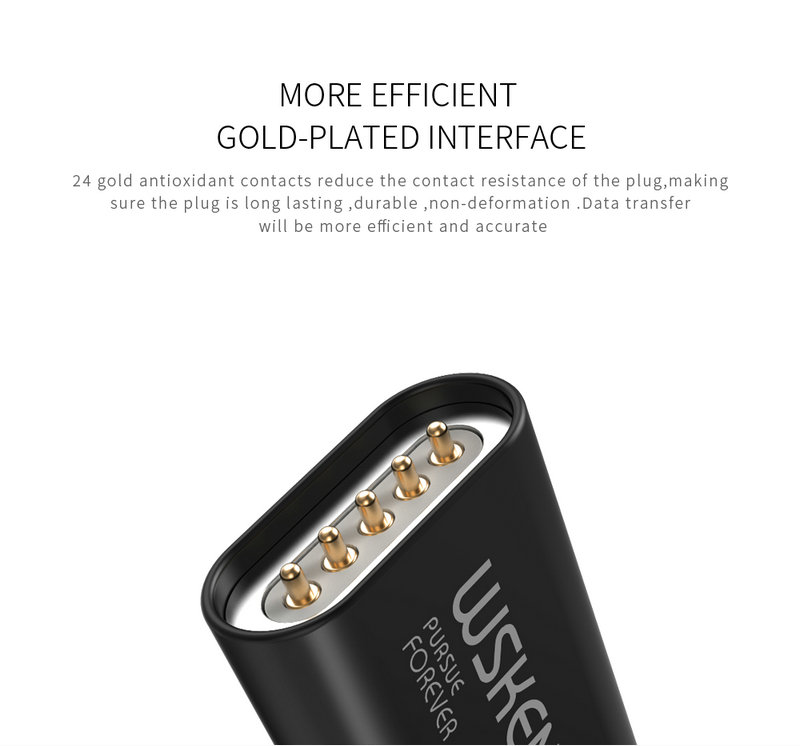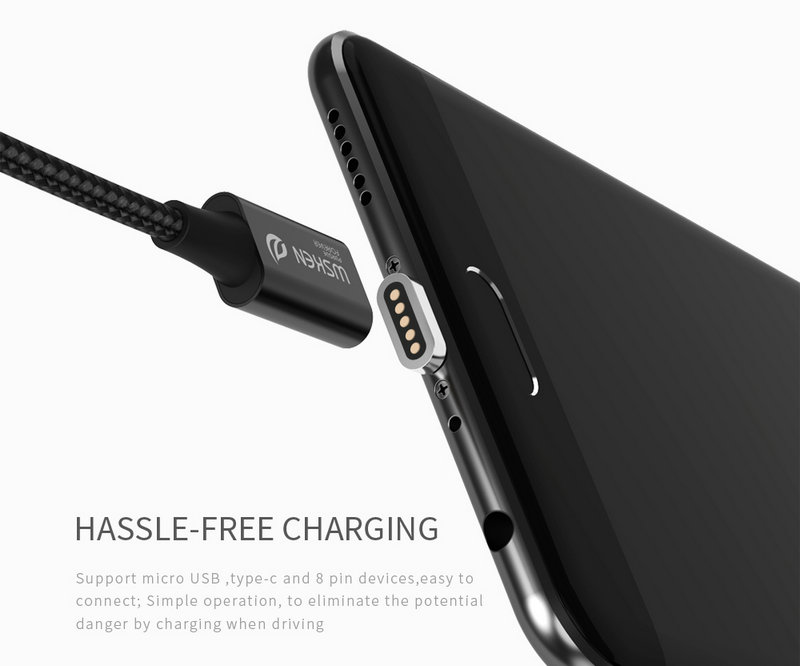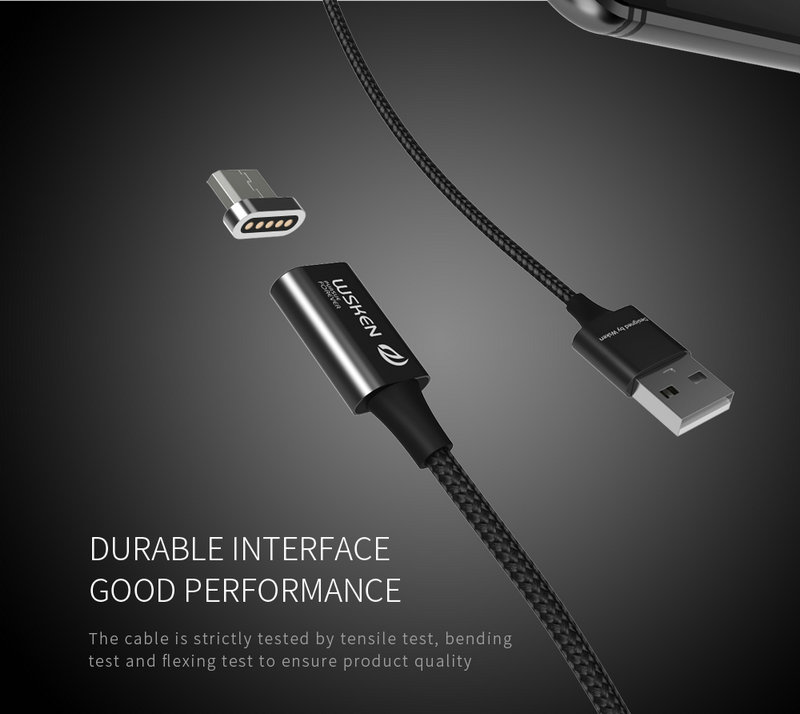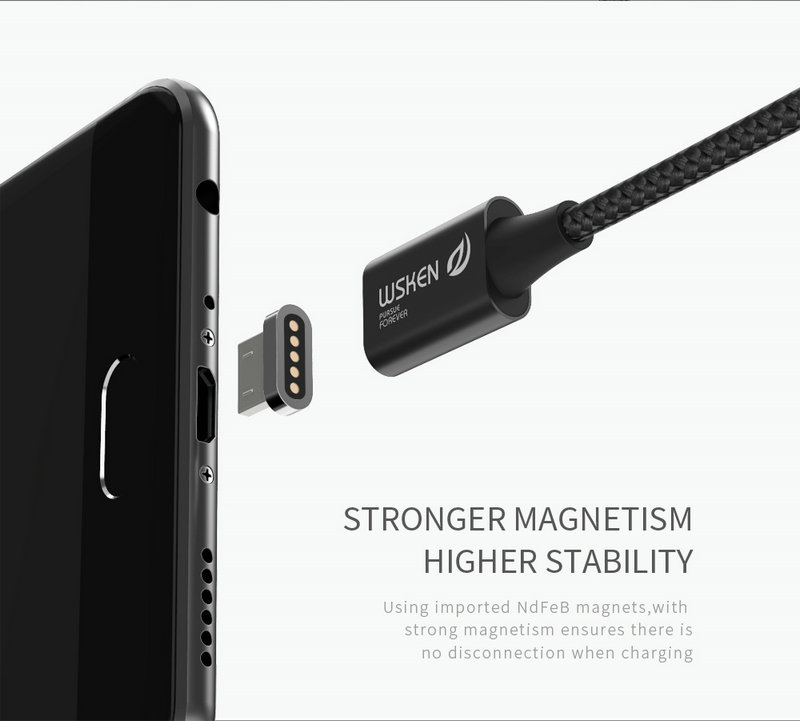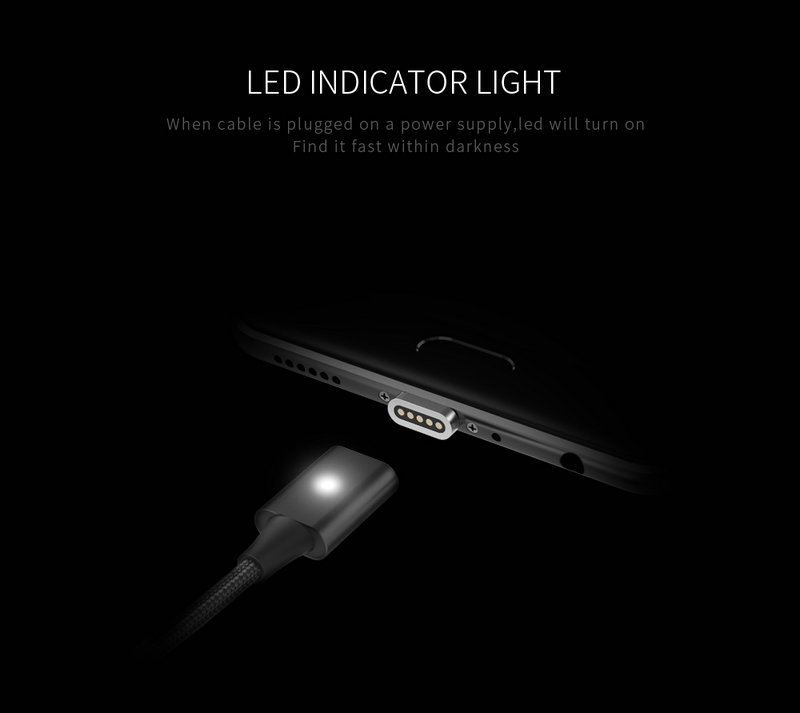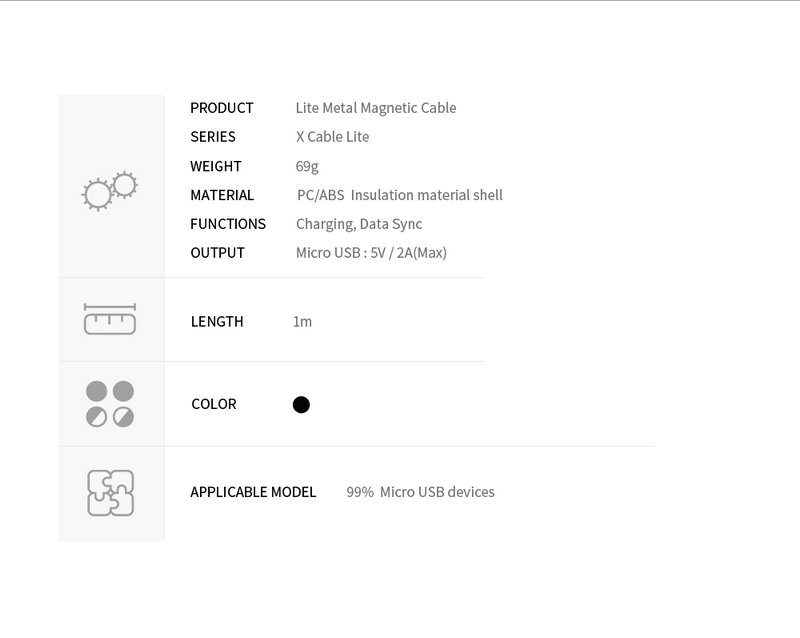 charging test for Samsung Galaxy S8:charge for Samsung Galaxy S8 needs about 90 minutes by WSKEN Lite metal magnetic cable,charge for Samsung Galaxy S8 needs about 150 minutes by ordinary cables in market.