Original St. Dalfour Beauty Whitening Cream from Kuwait
FOB Price:

20.00

-

21.00

USD/Piece
Supply Ability:
144 Piece/Pieces per Day
Shipping:
2-4 DAY AFTER PAYMENT RECEIVED
Payment Terms:
T/T(Bank Transfer), Western Union
In Stock
| | |
| --- | --- |
| Place of Origin: | SHUWAIKH in Kuwait |
| Packaging Details: | EXPORT QUALITY PACKAGING |
Specifications
ORIGINAL ST. DALFOUR BEAUTY WHITENING CREAM FROM KUWAIT

PROVEN & TESTED!!! 100% ORIGINAL ST. DALFOUR

NO HARMFUL INGREDIENTS SUCH AS:
* MERCURY
* BLEACH
* HYDROQUINONE
* Etc.

Only natural and Safe ingredients that will give you radiant skin.

ST. DALFOUR CREAM use against:
Freckles, Old pimples Scars, Yellow spotted skin,
Black heads, Wrinkles, Skin Allergy, Dark Under arm.
And all other skin blemishes and impurities.

Results:
Fairer, clearer and more beautiful complexion
Clean and clearer under arm
Free from bad odor especially the under arm
Radiant face

HOW TO USE:
On the Face: Apply a little amount on face after washing, NIGHT ONLY.
On Under Arm: Apply a little amount after taking a bath, morning and before bedtime.
Groin (Singit): Apply a little morning and night after taking a bath. Can be used in any part of the body even in your groin (singit) body part.
Use regularly for fastest and best result

The original St. Dalfour whitening beauty cream is regarded as the premier whitening cream from Kuwait. It was made using a breakthrough technique where a number of different potent ingredients are combined together to produce a cream that would have its effect on all the layers of the skin. The result achieved maximum skin whitening, the likes of which have never been achieved by any other product before.

What sets this whitening cream apart is the real and unique ingredients used in the making of the cream. The cream is made using special ingredients that are imported from Saudi Arabia and Egypt. When applied on the surface of the skin the cream releases the melanin that has accumulated on the skin giving it a radiant pinkish white glow while it continues to whiten through continuous use.

Unlike other whitening creams, the original St. Dalfour Whitening cream does not have a watery base. Rather it has a fine silky consistency.

This unique whitening cream can help resolve many dermatological conditions. Skin that is prone to develop acne will benefit by using this cream as it will give it a clearer skin tone. The powerful ingredients of the cream help to prevent bacteria from clogging in the pores. It also helps to reduce redness and inflammation on the skin. Post acne blemishes are a serious problem for many people and the use of this cream can help lighten those marks. The whitening cream speeds up the removal of bacteria infected skin cells, dead skin cells and dry skin cells. And of course it leaves your skin with a radiant glow giving it a youthful appearance.

ST Dalfour Cream Ingredients:

The cream provides multiple beneficial effects on the skin it does not make use of any ingredients that may cause harm in the long run. Therefore you will not feel a sting and will not experience any skin peeling. The product is made using all-natural ingredients including red cactus extract oil, glycine, sea weed extract and vitamin E.

VERY IMPORTANT NOTICE

Don't use any beauty product or whitening product when you use St Dalfour cream. Other beauty or whitening products may have ingredients that can give negative reaction when mix up with Dalfour ingredients and can cause bad effect to the skin.

Just in case you are under treatment and using other High solution derma products let your skin rest for 2 to 3 days to avoid any reactions from the chemicals or solution you are using.

Allergic reactions are NOT COMMON and only happen to a selected group of people with very sensitive skin. All of the creams we sell contain herbal and natural ingredients which normally do not cause allergic reactions. However, people with sensitive skin react to the preservatives ingredients in the creams.
Recommendation:
You need to have a SKIN ALLERGY TEST first before applying these products to your face / skin. The best way to prevent an allergic reaction is to know if one will occur. Prior to using the cream, apply a thin layer to a tiny spot on the face that can be covered by your hair. Throughout the day, observe it to see if the spot becomes puffy, itchy or warm. If all three occur, then you have an allergic reaction to the cream and should not use it at all.

Caution:
If you have a prior allergic reaction to ANY cosmetic products in the past, you will have a good chance of an allergic reaction to the products we sell. For your safety, please do not try the product at all.

Disclaimer: Please use the products at your own risk. We are not liable for any allergic reactions that may occur. Do not mix with other beauty facial products.
Prices in Philippines :
St. Dalfour Beauty Whitening EXCEL Cream
1 pc to 11 pcs: Php 900.00 each
12 pcs to 47 pcs: Php 800.00 each
48 pcs (1 box): Php 700.00 eacch
Minimum Order:
48 pieces (1 Box-Export from Kuwait) 100% ORIGINAL ST. DALFOUR (less quantity our agent in the Philippines will be supplied) but all enquiries must be send to me.
Delivery Time:
2-4 days after payment received.
Packing:
Export Quality Packaging
Service Process

Service Guarantee
Free Service Charge

ECVV doesn't charge any service fee to Buyers for buying this product.

ECVV Supply

ECVV is responsible for supply, and provides product quality inspection, fund supervision and supply chain services.

Product Quality Commitment

ECVV China Sourcing Agent will assess the reputation and supply ability of the factory and conduct field trips to select the high-quality Chinese factories for buyers.

Deposit Service Commitments

In order to improve the quality of service, ECVV will charge for a 100CNY deposit for the agent purchasing order, and the deposit will be part of subsequent purchasing costs.

After paying a deposit, if the purchasing order is not completed because of unsatisfied ECVV services, ECVV will refund your deposit.
FACE & SKIN WHITENING CREAM from this supplier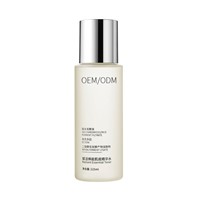 FOB Price: 1.00-1.50 USD/Unit
Min Order: 2000 Units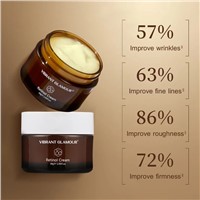 FOB Price: 25000.00-30000.00 USD/Box
Min Order: 500 Boxes
More products from other suppliers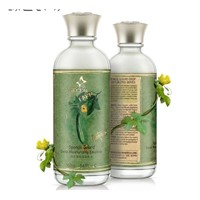 FOB Price: 10.00-30.00 USD/Kilogram
Min Order: 30 Kilograms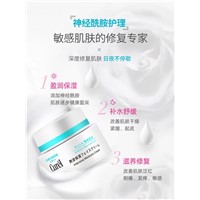 FOB Price: 100.00-200.00 USD/Carton
Min Order: 500 Cartons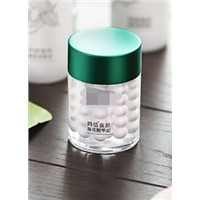 FOB Price: 52.00-54.00 USD/Box
Min Order: 4 Boxes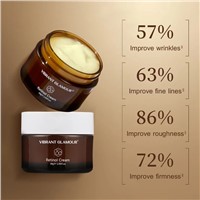 FOB Price: 25000.00-30000.00 USD/Box
Min Order: 500 Boxes
Maintenance FACE & SKIN WHITENING CREAM Suppliers :
Can't find a suitable Supplier or product? Entrust ECVV to purchase the well-chosen Chinese products with high cost performance.
Learn More>>
Start Safebuy Order
Communicate with Supplier
Sourcing from ECVV