Specifications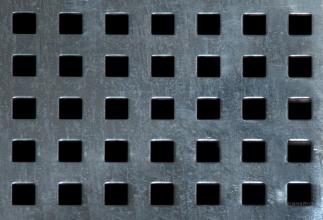 Material:
Square mesh is woven or welded with high quality stainless steel wire or iron wire, which is elegant and durable, and has no deformation after burning.
It is smooth with good gloss, anti-rust, poisonless and tasteless and easy to use, mainly used in restaurant, barbecue restaurant, military, tourism, etc.
Characteristic:
(1) easy to use, just the net surface of the wall, building cement can be used;
(2) construction is simple, no special technology;
(3) have a strong ability to resist natural damage and corrosion and weather resistance;
(4) can withstand a wide range of deformation, but still not collapsed. from the role of fixed thermal insulation;
(5) excellent process base to ensure the uniformity of the coating thickness, corrosion resistance stronger;
(6) to save transportation costs. Can be reduced into small rolls, and involved in moisture-proof paper packaging, take up very little space.
(7) heavy hexagonal mesh is the use of high-quality low-carbon steel wire galvanized large wire weaving, wire tensile strength of not less than 38kg / m2, the wire diameter of up to 2.0mm-3.2mm, wire surface is usually also used hot-dip galvanizing Protection, galvanized protective layer thickness can be made according to customer requirements, galvanized up to 300g / m2.
(8) galvanized wire plastic hexagonal mesh is in the galvanized iron wire on the surface of a layer of PVC protective layer, and then woven into a variety of hexagonal mesh. this layer of PVC protective layer will greatly increase the service life of the net, and through the choice of different colors, so that it can and the surrounding natural environment integration.
Use:
Mining, petroleum, chemical, construction, textile, medicine, aerospace, highway, railway, garden protection, aquatic products, farming, metallurgical machinery construction, transportation.