| | |
| --- | --- |
| Export Markets: | North America, South America, Eastern Europe, Southeast Asia, Africa, Oceania, Mid East, Eastern Asia, Western Europe |
| Place of Origin: | Hebei in China |
| Packaging Details: | Fold and pack in bundles or as per client's requirements |
Quick Details
Technique: Crimped
Surface Treatment: Galvanized
Hole Shape: Hexagonal
Mesh Size: 80*100
Wire Gauge: 3.5mm
Material: hot dipped galvanized wire
Application: Gabion
Model Number: gabion mattress
Brand Name: gabion mattress
Material: Galvanized Steel Wire, Galvanized steel wire, zinc-aluminum alloy wire, PVC coated steel wire
Type: Weave Wire Mesh
Application: Gabion Mesh
Weave Style: Double twisted
Wire Diameter: 2.2mm, 2.7mm, 3.0mm
Standard: ASTM A 975-97
Mesh size: 60x80mm, 80x100mm
Dimension: 1x1x1m, 3x1x1m, 5x1x1m
Specifications
Hot DIP Galvanized PVC Coating Gabion Basket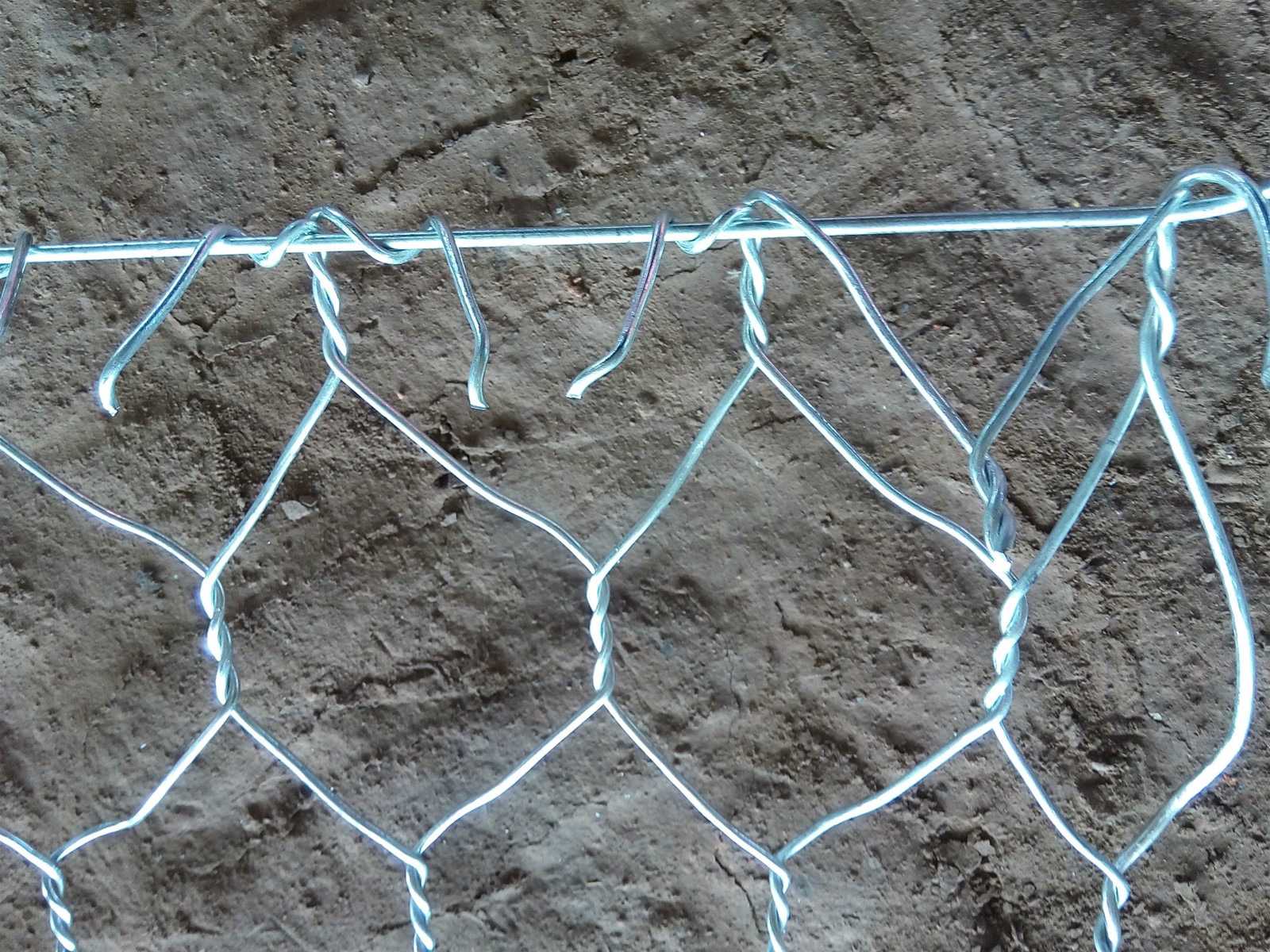 Specification:

| | | | | |
| --- | --- | --- | --- | --- |
| Aperture (mm) | Mesh wire (mm) | Selevage wire (mm) | Lacing wire(mm) | Max width (m) |
| 60x80 | 2.0-3.0mm | 3.0-4.0mm | 2.2mm | 4m |
| 80x100 | 2.0-3.0mm | 3.0-4.0mm | 2.2mm | 4m |
| 80x120 | 2.0-3.0mm | 3.0-4.0mm | 2.2mm | 4m |
| 100x120 | 2.0-3.0mm | 3.0-4.0mm | 2.2mm | 4m |
| 100x150 | 2.0-3.0mm | 3.0-4.0mm | 2.2mm | 4m |
| 120x150 | 2.0-3.0mm | 3.0-4.0mm | 2.2mm | 4m |









MATTRESSES are also rectangular boxes which are larger in area and thinner in depth than gabions.
They are made with a smaller mesh size and a thinner wire to provide a higher degree of flexibility. like
the gabions, the mesh is framely a thicker selvedge wire but due to the larger size of the mattress the lid
Is made of a separate panet of mesh to the base. Additional end panels and internal diaphragms at 1.0m
Centres are then wired to the base of thr mattress.
Applications:
1. Controlling and leading the river and flood.
2. Flood discharge and lead flow.
3. Rock fall defending.
4. Preventing the water and soil lost.
5. Protecting the bridge.
6. Reinforce fabric.
7. Seashore recovery project.
8. Seaport project.
Advantages:
1. Economic. Just put the stone into the gabion and seal.
2. Easily construct, no special technology needed.
3. Strong capacity of withstand nature destroy, rust-resistance and atrocious weather resistance.
4. Affording Large scale distortion, but never be defeated.
5. Excellent Penetrability, which can prevent from the whist by liquid.
6. Saving the transport costs. Which can fold while loading and transport, then assemble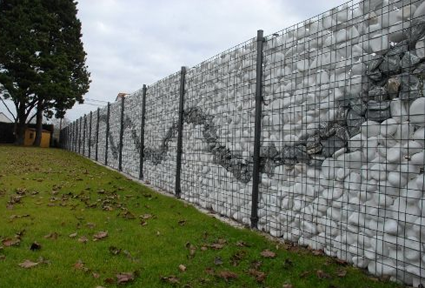 Gabion basket
Is a double-twisted wire mesh container of variable sizes, uniformly partitioned into internal cells, interconnected with other similar units, and filled with stone at the project site to form flexible, permeable, monolithic structures such as retaining walls, sea wall, channel linings, revetments, and weirs for erosion control projects.
Revet mattress, also called reno mattress, is also a double-twisted wire mesh container with the same weaving method as gabion baskets, only having relatively smaller height and smaller mesh openings than the mesh used for gabions. Revet mattress are generally used for riverbank protection and channel linings.
We can produce the gabion baskets and revet mattress on a basis of various materials as follows.
Heavily zinc-coated steel wire conforming to ASTM A 641, Class 3 coating, soft temper;
Zn-5Al-MM-Coated steel wire conforming to ASTM A 856/856M, Class 3, soft temper;
the same type of metallic-coated steel wire as above, but with an additional PVC coating extruded onto the metallic-coated steel wire;
L Aluminum-coated steel wire conforming to ASTM A 809, soft temper;
the most popular wire diameter for gabion baskets is 2.7mm, 2.2mm for revet mattress.
Weaving: a nonraveling mesh made by twisting continuous pairs of wires through three one-half turns(commonly called double-twisted) to form hexagonal-shaped openings which are then interconnected to adjacent wires to for hexagonal openings. The most popular mesh opening for gabion baskets is 80x100mm size, 60x80mm for revet mattress. during the process, a terminal wire will be used to edge the wire mesh perpendicular to the double twist by mechanically wrapping the mesh wires around it at least 2.5 times or by inserting it throughout the twists and folding one mesh length. We always use 3.4mm wire for gabion baskets, 2.7mm wire revet mattress.