| | |
| --- | --- |
| Export Markets: | North America, South America, Eastern Europe, Southeast Asia, Mid East, Eastern Asia, Western Europe |
Quick Details
Shape: Spherical
Structure: n/a
Usage: Optical
Material: Glass
Brand Name: n/a
Specifications
Waveplates
Waveplates, also known as Retardation plates, are optical element having two principal axes slow and Fast, that resolve an incident polarized beam into two mutually perpendicular Polarized beams. the emerging beam recombines to form a particular single Polarized beam. Retardations plates produce full, half, quarter and Octadic-wave retardations.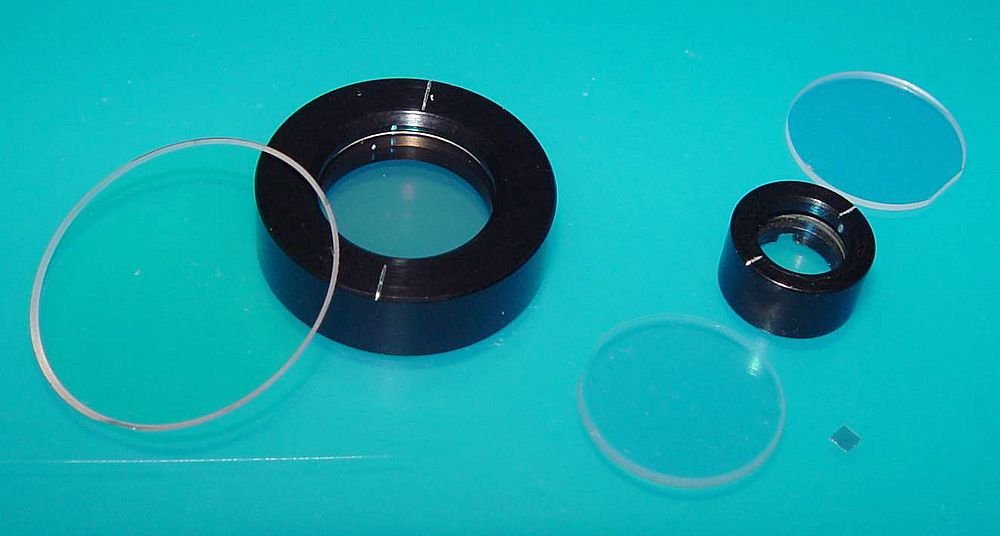 Low Order Waveplates


the properties of low order waveplates Are much better than the multi-order wave-plates because of its thinner Thickness (less than0.5mm). Better temperature (38℃),Wavelength (1.5nm) and incident Angle (4.5°) bandwidth and high damage threshold make it widely used in common Application. Also it is economical.

Key features:
- Thickness: 0.2-0.5mm
- High Damage threshold
- Better Temperature bandwidth
-Low cost
Cemented Zero-Order Waveplates
Cemented zero-order waveplate is Constructed of two multi-order waveplates with their axis crossed. Thus, it Performs as a zero-order waveplate because of the effect of two plates Counteracting each other. It has wide temperature bandwidth and wavelength Bandwidth properties. Because it is cemented, the damage threshold must be Considered (about 10MW/cm2) when used.
Key features:
- Double Plates
- Broad Spectral Bandwidth
- Wide Temperature Bandwidth
- AR Coated
Cemented True Zero-Order Waveplates
the true zero order waveplate Means that the thickness of waveplate is very thin (less than 0.1mm) which make the true zero order waveplate excellent in temperature, wavelength and incident Angle (about 20°) bandwidth. Therefore, it is Excellent choice for the highly accurate application. It is cemented with a Block of glass which is limited to low and medium power application.
Key features:
- Broad Spectral Bandwidth
- Wide Temperature Bandwidth
- Wide Angle Bandwidth
- Cemented by Epoxy
Technical Capability
| | |
| --- | --- |
| Material: | Crystal Quartz |
| Dimension Tolerance: | +0.0, -0.1mm |
| Wavefront Distortion: | λ/8 |
| Retardation Tolerance: | Λ/500 |
| Wavelength Range: | 240-2100nm |
| Parallelism: | <1 arc second |
| Surface Quality: | 20-10 Scratch & dig |
| Coating: | AR/AR Coating, R<0.2% on both surface at central wavelength |