380v 7.5KW Frequency Inverter, Frequency Converter, AC Motor Speed Controller with Three Phase
FOB Price:

143.20

-

156.20

USD/Piece
Supply Ability:
10,000 Piece/Pieces per Month
Shipping:
about 20-30days
Payment Terms:
L/C, T/T, Western Union
In Stock
ECVV Safebuy Services

According to the requirements of buyers, ECVV.com will purchase the cost-effective Chinese products for you from the well-chosen suppliers database which was accumulated in the past 10 years.Learn More>>

Safebuy Service Guarantee

Provide financial security for multinational purchaser; Determine delivery time and acceptance product according to the purchasing requirements; Arrange Chinese export declarations and international logistics; Provide unified delivery of products from different suppliers.
| | |
| --- | --- |
| Export Markets: | North America, South America, Eastern Europe, Southeast Asia, Africa, Oceania, Mid East, Eastern Asia, Western Europe |
| Place of Origin: | Zhejiang in China |
| Packaging Details: | Wooden or Carton Packing |
Quick Details
Output Current: 17A
Output Frequency: 0-400HZ
Type: AC-DC-AC
Output Voltage: 380V
Input Voltage: 380V
Weight: 4.7KG
Size: 248*160*183mm
Output Type: Triple
Output Power: 7.5KW
Model Number: JAC580-7R5G-4-5020
Brand Name: JRACDDRIVE
Color: Grey
Frequency: 50HZ/60HZ
Function: PLC, PID
Protection: Overload
Specifications
Item

Specification

Standard functions

Maximum frequency

Vector control: 0~300Hz; V/F control: 0~3200Hz

Carrier frequency

0.5kHz~16kHz

The carrier frequency is automatically adjusted based on the load features.

Input frequency resolution

Digital setting: 0.01Hz

Analog setting: maximum frequency x 0.025%

Control mode

? Sensorless flux vector control (SFVC)

? Closed-loop vector control (CLVC)

? Voltage/Frequency (V/F) control

Starting torque

? G type: 0.5 Hz/150% (SFVC); 0 Hz/180% (CLVC)

? P type: 0.5 Hz/100%

Basic functions

Speed range

1:100 (SFVC) 1:1000 (CLVC)

Constant-speed accuracy

± 0.5% (SFVC)

± 0.02% (CLVC)

Torque control accuracy.

± 5% (CLVC)

Overload capacity

? G type: 60s for 150% of the rated current, 3s for 180% of the rated current

? P type: 60s for 120% of the rated current, 3s for 150% of the rated current

Torque boost

?Fixed boost

? Customized boost 0.1%–30.0%

V/F curve

? Straight-line V/F curve

? Multi-point V/F curve

?N-power V/F curve (1.2-power, 1.4-power, 1.6-power, ,1.8-power, square)

V/F separation

Two types: complete separation; half separation

Acceleration /deceleration curve

?Straight-line ramp

? S-curve ramp

Four groups of acceleration/deceleration time with the range of 0.0–6500.0s

DC braking.

DC braking frequency: 0.00Hz~maximum frequency

Braking time: 0.0s~36.0s

Braking action current value: 0.0%–100.0%

JOG control

JOG frequency range: 0.00–50.00 Hz

JOG acceleration/deceleration time: 0.0–6500.0s

Simple PLC and

multi-speed operation

It implements up to 16 speeds via the simple PLC function or combination of DI terminal states.

Onboard PID

It realizes process-controlled closed loop control system easily.

Automatic voltage

regulation (AVR)

It can keep constant output voltage automatically when the mains voltage changes.

Over voltage/

Over current stall

control

The current and voltage are limited automatically during the running process so as to avoid frequent tripping due to over voltage/over current.

Quick current limiting

Maximize overcurrent failure and protect the frequency converter in normal operation

Torque limit and

control

It can limit the torque automatically and prevent frequent over current tripping during the running process.

Torque control can be implemented in the CLVC mode.

Individualized functions

High performance

Control of asynchronous motor and synchronous motor are implemented through the high-performance current vector control technology.

Power dip ride

through

The load feedback energy compensates the voltage reduction so that the AC drive can continue to run for a short time.

Rapid current limit

It helps to avoid frequent over current faults of the AC drive.

Timing control

Time range: 0.0–6500.0 minutes

Multi-motor

switchover

Four motors can be switched over via four groups of motor parameters.

Bus support

Support field bus: Modbus

Motor overheat

protection

The optional I/O extension card enables AI3 to receive the motor temperature sensor input (PT100, PT1000) so as to realize motor overheat protection.

Multiple encoder

types

Support difference, open collector and rotary transformer

Operation

Command source

Operation panel, control terminal and serial communication port are given

Switch in various methods

Frequency source

Various frequency sources: digital reference, analog voltage reference, analog current reference, pulse reference and serial port reference. The switching can be conducted in various methods

Auxiliary frequency source

10 kinds of auxiliary frequency source. The auxiliary frequency jog and frequency synthesis can be achieved flexibly

Input terminal

Standards:

7 digital input terminals, among which one support maximum high-speed pulse input of 100kHz

2 analog input terminals, among which one only supports voltage input of 0 ~10V and the other supports voltage input of 0 ~10V or current input of 4 ~20mA

Expansion capability:

3 digital input terminals

1 analog input terminal, which supports voltage input of -10V ~10V and supports PT100/PT1000

Operation

Output terminal

Standards:

1 high-speed pulse output terminal (The open collector type is optional), supporting 0~100kHz square signal output

1 digital output terminal

1 relay output terminal

1 analog output terminal, supporting current output of 0~20mA or voltage output of 0~10V

Expansion capability:

1 digital output terminal

1 relay output terminal

1 analog output terminal, supporting current output of 0~20mA or voltage output of 0~10V

Display and keyboard operation

LED display

Display the parameter

Key lock and function selection

Realize partial or all key lock and define the action range of some keys to prevent misoperation

Protection function

Short circuit test of electrified motor, input/output default phase protection, over current protection, over voltage protection, under voltage protection, overheat protection, overload protection, etc.

Options

IO expansion card, differential input PG card, OC input PG card and rotary transformer PG card.

Service site

Indoor, free from direct sunshine, no dust, corrosive gas, combustible gas, oil fog, water vapor, drip or salt, etc.

Altitude

Less than 1,000m

Ambient temperature

-10℃~ +40℃ (Please use the equipment by derating at ambient temperature of 40℃~50 ℃)

Humidity

Less than 95%RH, no water condensation

Vibration

Less than 5.9m/s2(0.6g)

Storage temperature

-20℃~ +60℃

IP grade

IP20

Pollution level

PD2

Power distribution system

TN , TT
Service Process

Service Guarantee
Free Service Charge

ECVV doesn't charge any service fee to Buyers for buying this product.

ECVV Supply

ECVV is responsible for supply, and provides product quality inspection, fund supervision and supply chain services.

Product Quality Commitment

ECVV China Sourcing Agent will assess the reputation and supply ability of the factory and conduct field trips to select the high-quality Chinese factories for buyers.

Deposit Service Commitments

In order to improve the quality of service, ECVV will charge for a 100CNY deposit for the agent purchasing order, and the deposit will be part of subsequent purchasing costs.

After paying a deposit, if the purchasing order is not completed because of unsatisfied ECVV services, ECVV will refund your deposit.
frequency inverter from this supplier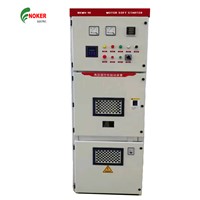 FOB Price: 10000.00-30000.00 USD/Piece
Min Order: 1 Piece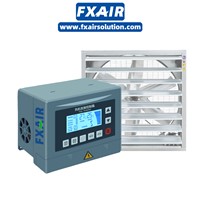 FOB Price: 52.00-80.00 USD/Piece
Min Order: 1 Piece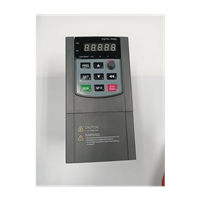 FOB Price: 170.00-180.00 USD/Piece
Min Order: 1 Piece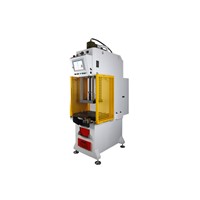 FOB Price: 80000.00-180000.00 USD/Unit
Min Order: 20 Units
More products from other suppliers
Maintenance Mini Usb Suppliers :
Can't find a suitable Supplier or product? Entrust ECVV to purchase the well-chosen Chinese products with high cost performance.
Learn More>>
Start Safebuy Order
Communicate with Supplier
Sourcing from ECVV