| | |
| --- | --- |
| Export Markets: | North America, South America, Eastern Europe, Southeast Asia, Africa, Oceania, Mid East, Eastern Asia, Western Europe |
| Place of Origin: | Tianjin in China |
| Packaging Details: | In pallet |
Quick Details
Model Number: CAZ-B001
Brand Name: CAZ
Material: Q235 steel
Surface treatment: HDG
Specifications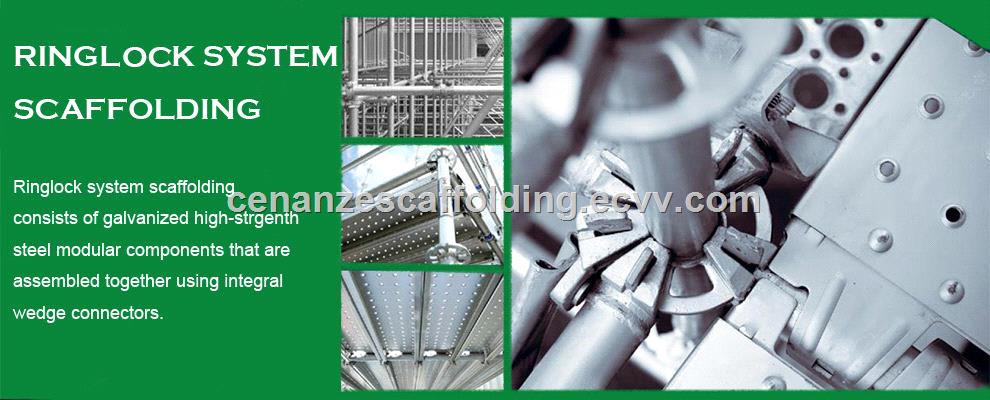 Widely used: general viaduct bridge engineering, tunnel engineering, plant, elevated water towers, power plants, refineries ... and so on and support the special design of the plant, but also for the overpass span scaffolding, storage shelves, chimneys, towers and interior decoration , concert stage, background planes, bleachers, grandstands, molding planes, staircase system, the party stage erection, sports bleachers and other projects.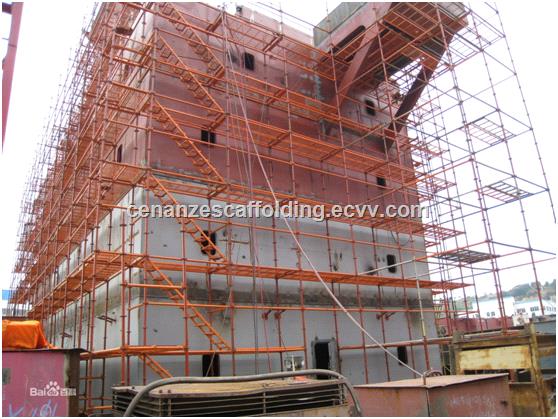 Features
1. Multi-function. Depending on construction requirements, can be composed of a variety of modulus 0.6m group frame sizes and load single row, double scaffolding, cage, support columns construction equipment, materials and other features of the lift frame, and do curve placement . Scaffolding with adjustable lower bottom bracket, adjustable bracket, adjustable double early dismantling, cantilever beam, pick racks and other accessories used in conjunction with various types of steel scaffolding used in conjunction with each other to achieve a variety of versatility. One can erection on any uneven slopes and ladder-type foundation; the second is to support stepped stencil, stencil can achieve early dismantling; Third, to achieve the early part of the support frame dismantled, erection can pass road, cornice wing; four erection is with climbing frame, activity table, outside the bay, to achieve a variety of functions supporting role; Fifth, can be used as storage shelves, can be used in a variety of stage erection, advertising projects such as stents. Its pole having any contact by 600mm long modulus function, also has docking fell use features for the use of special height dimensions provide convenient conditions. Roulette multifunction steel scaffolding also use large standardized templates, the template for the new mount, installation, fixed and provide technical support.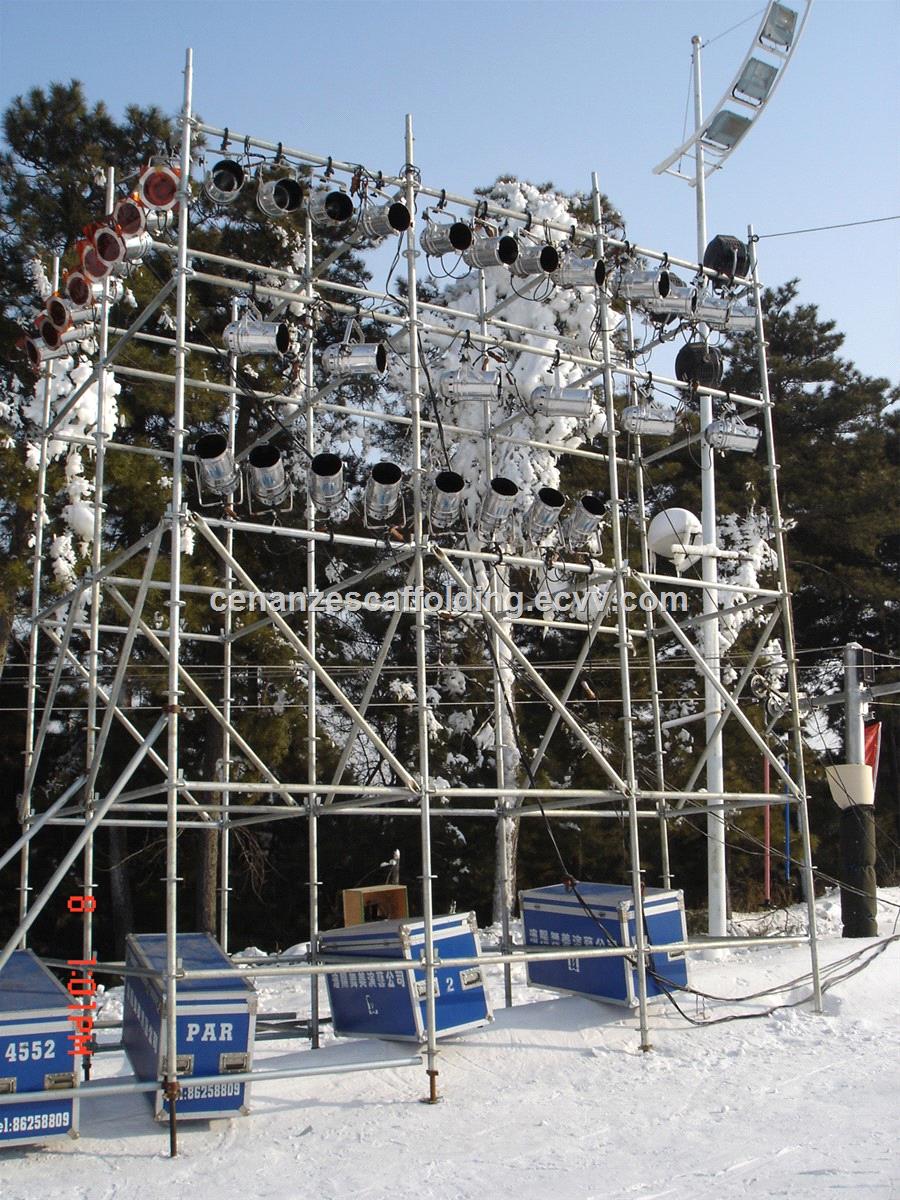 2.Less structure, easy to set up and dismantle, the basic structure and special components enable the system to be adapted for a variety of building structures; only the pole, rail, oblique rod composed of three members, pole, rail and ramp all problems in the plant rod made one maximize the prevention of traditional activities scaffolding parts easy to lose, easy to damage and reduce the economic losses of the construction unit; the second is no activity locking member, maximize the prevention of traditional scaffolding activities locking member caused by hidden dangers.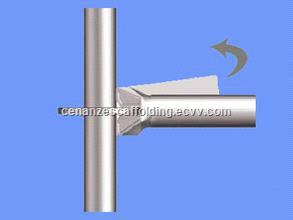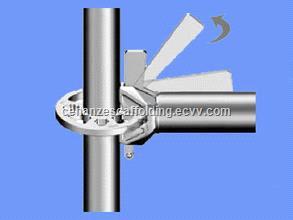 3. The products are highly economical, more convenient and more efficient: in use, just need to plug into the ends of the crossbar on the pole corresponding to the tapered hole, then hit tight to its demolition to take a shortcut quality and overlap traditional scaffolding can not be done. Its ride is 4-8 times the speed split steel scaffolding fastener, and more than 2 times the scaffold. Reducing working hours and remuneration, so that the overall reduction of freight costs. Joint reasonable structure, easy operation, light weight and simple. Pole 6-9% weight reduction compared with the same length specification Bowl pole.


4.carrying capacity. Pole axial force transmission, so that the whole scaffolding in three-dimensional space, high structural strength, good overall stability, reliable disc having an axial shear force, and a variety of rod axis intersect at one point, more than the number of connected rail Bowl 1 times more fitting buckle, the overall stability of the intensity is increased by 20% and scaffolding bowl.

5. safe and reliable. Interspersed with independent wedge self-locking mechanism. Because of the interlocking and gravity, even if the plug is not tight knock, plug the bar will not be able prolapse. Plug self-locking function, you can press the latch to lock or disconnect the demolition, with fasteners and a pillar of a large contact surface, thereby improving the bending strength of the steel pipe, and ensure a combination of both, without pillars there will be skewed. High precision vertical cross-wheel multi-function steel scaffolding pole axis and the axis of the bar, reasonable force in nature. Therefore, carrying capacity, the overall rigidity, strong overall stability. Each pole allowable load 3-4 tons. Number oblique rod considerably less than traditional scaffolding.
6. The overall efficiency. Member family standardization, easy to transport and management. No easy to lose members scattered, low loss, less post-investment.