| | |
| --- | --- |
| Export Markets: | North America, South America, Eastern Europe, Southeast Asia, Africa, Oceania, Mid East, Eastern Asia, Western Europe |
| Place of Origin: | Shanghai in China |
| Packaging Details: | Bare Packing or Wooden Pallets |
Quick Details
Model Number: Py-320
Brand Name: PY
Material: Rubber
Width: 320mm
Pitch: 87mm
Links: 33(can be customized)
Color: Black
Warranty: 12 months under normal use
Specifications
Product Description
Product Information:
1.Commodity:Snowmobile rubber track

Size: Width320*Pitch87*link33

Length can be adjustable

Application: Mainly used in Snowblower/Snowmobileand others can be

used in Robot,Wheelchair, (mini)Excavators, Track loaders,

Pitch Paver,Dumpers...Etc.

Warranty: Guarantee 12 months under normal use

Characteristics of rubber track:

1). Less damage to the ground surface

2). Low noise

3). High running speed

4). Less vibration;

5). Low ground contack specific pressure

6). High tractive force

7). Light weight

8). Easy to change

2.The rubber track system are also supplied,which can be used in atv,suv,tractor,jeep.

We can design the mounting hole according to your bolt pattern.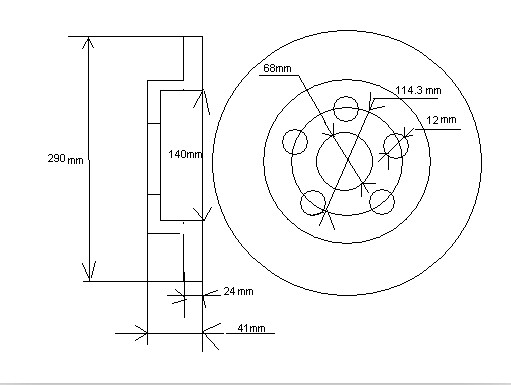 Product Pitcure: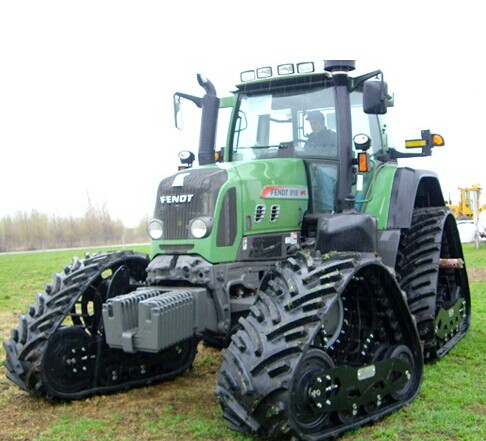 About us:
We supply Rubber Tracks,Rubber Tracks for Truck,Small Rubber Track,

Mini Asphalt Paver Rubber track,Rubber Track for Harvesting Excvavtor,

Rubber Track for Skid Steer Loader,Rubber Track for snowmobile,

Rubber Track for snowblower,Rubber track for robot,etc.
Parameters:
Rubber Tracks Specification
Type:PY-50A
Type:PY-50B
Type:PY-60A
Type:PY-60B
Link No.54
Link No.46
Link No.66
Link No.50
Pitch:19mm
Pitch:20mm
Pitch:12.7mm
Pitch:18.5mm
Width:50mm
Width:50mm
Width:60mm
Width:60mm
Total length:1026mm
Total length:920mm
Total length:838.2mm
Total length:925mm
Weight:0.5Kg
Weight:0.5Kg
Weight:1.2Kg
Weight:0.44Kg
Type:PY-76
Type:PY-80
Type:PY-85
Type:PY-100A
Link No.120
Link No.108
Link No.24
Link No.50
Pitch:12.7mm
Pitch:15mm
Pitch:59.4mm
Pitch:40mm
Width:76mm
Width:80mm
Width:85mm
Width:100mm
Total length:1524mm
Total length:1620mm
Total length:1425.6mm
Total length:2000mm
Weight:1.92Kg
Weight:1.2Kg
Weight:1.92Kg
Weight:4Kg
Type:PY-100B
Type:PY-110
Type:PY-115
Type:PY-118A
Link No.76
Link No.32
Link No.32
Link No.18
Pitch:20mm
Pitch:42mm
Pitch:65mm
Pitch:61mm
Width:100mm
Width:110mm
Width:115mm
Width:118mm
Total length:1520mm
Total length:1344mm
Total length:2080mm
Total length:1098mm
Weight:1.84Kg
Weight:2.12Kg
Weight:Kg
Weight:2.32Kg
Type:PY-118B
Type:PY-118C
Type:PY-123
Type:PY-130
Link No.20
Link No.24
Link No.60
Link No.28
Pitch:60mm
Pitch:61mm
Pitch:40mm
Pitch:72mm
Width:118mm
Width:118mm
Width:123mm
Width:130mm
Total length:1200mm
Total length:1464mm
Total length:2400mm
Total length:2016mm
Weight:2.44Kg
Weight:3.9Kg
Weight:8Kg
Weight:11.2Kg
Type:PY-135
Type:PY-136
Type:PY-140
Type:PY-148
Link No.72
Link No.41
Link No.24
Link No.36
Pitch:18.5mm
Pitch:45mm
Pitch:80mm
Pitch:60mm
Width:135mm
Width:136mm
Width:140mm
Width:148mm
Total length:1332mm
Total length:1845mm
Total length:1920mm
Total length:2160mm
Weight:1.66Kg
Weight:3.56Kg
Weight:5Kg
Weight:16Kg
Type:PY-150
Type:PY-180
Type:PY-200
Type:PY-255A
Link No.22
Link No.42
Link No.60
Link No.30
Pitch:63.4mm
Pitch:65mm
Pitch:61.5mm
Pitch:72mm
Width:150mm
Width:180mm
Width:200mm
Width:255mm
Total length:1394.8mm
Total length:2730mm
Total length:3690mm
Total length:2160mm
Weight:3.6Kg
Weight:20Kg
Weight:12Kg
Type:PY-255B
Type:PY-300
Type:PY-320
Type:PY-350
Link No.35
Link No.58
Link No.33
Link No.53
Pitch:65mm
Pitch:109mm
Pitch:87mm
Pitch:100mm
Width:255mm
Width:300mm
Width:320mm
Width:350mm
Total length:2275mm
Total length:6322mm
Total length:2871mm
Total length:5300mm
Weight:10Kg
Weight:22Kg
Type:PY-382
Type:PY-400
Type:PY-420
Type:PY-500
Link No.54
Link No.46
Link No.58
Link No.48
Pitch:64mm
Pitch:90mm
Pitch:100mm
Pitch:63.5mm
Width:382mm
Width:400mm
Width:420mm
Width:500mm
Total length:3456mm
Total length:4140mm
Total length:5800mm
Total length:3048mm
Weight:29Kg
Weight:43.2Kg