| | |
| --- | --- |
| Export Markets: | North America, South America, Eastern Europe, Southeast Asia, Africa, Oceania, Mid East, Eastern Asia, Western Europe |
| Place of Origin: | Hebei in China |
| Packaging Details: | in bundle or as customer required |
Quick Details
Brand Name: gabion basket
Model Number: gabion box
Technique: Woven
Wire Diameter: 2.7mm
Weave Style: Plain Weave
Application: Gabion Mesh
Type: Weave Wire Mesh
Material: Galvanized Steel Wire
Aperture: 60*80mm,80x100mm,100x120mm
Wire Gauge: 2.7mm,2.2mm,3.5mm
shape: hexagonal or welded mesh
application: gabion box, gabion wall
surface treatments: galvanized PVC coated
feature: attactive &durable
Type: Reinforced Mesh
Gabion size: 1*1*1m, 2x1x1m, 4x1x1m
gabion basket prices stands: 3
applications: control flood
Specifications
ASTM A 975 standard galvanized gabion baskets with 2.7mm wire, 8x10cm hole size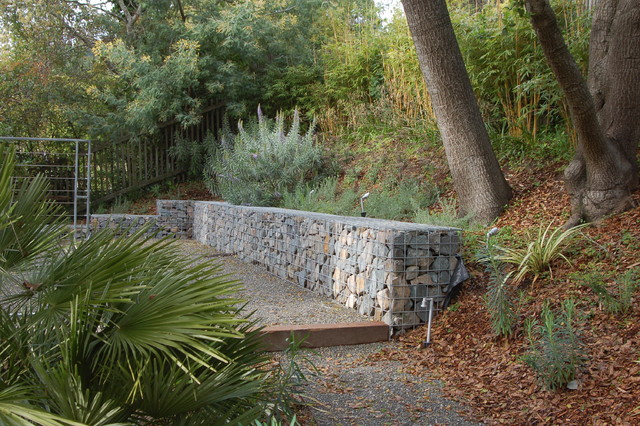 Gabion basket is a double-twisted wire mesh container of variable sizes, uniformly partitioned into internal cells, interconnected with other similar units, and filled with stone at the project site to form flexible, permeable, monolithic structures such as retaining walls, sea wall, channel linings, revetments, and weirs for erosion control projects.
Revet mattress, also called reno mattress, is also a double-twisted wire mesh container with the same weaving method as gabion baskets, only having relatively smaller height and smaller mesh openings than the mesh used for gabions. Revet mattress are generally used for riverbank protection and channel linings.
We can produce the gabion baskets and revet mattress on a basis of various materials as follows.
Heavily zinc-coated steel wire conforming to ASTM A 641, Class 3 coating, soft temper;
Zn-5Al-MM-Coated steel wire conforming to ASTM A 856/856M, Class 3, soft temper;
the same type of metallic-coated steel wire as above, but with an additional PVC coating extruded onto the metallic-coated steel wire;
Aluminum-coated steel wire conforming to ASTM A 809, soft temper;
the most popular wire diameter for gabion baskets is 2.7mm, 2.2mm for revet mattress.
Weaving: a nonraveling mesh made by twisting continuous pairs of wires through three one-half turns(commonly called double-twisted) to form hexagonal-shaped openings which are then interconnected to adjacent wires to for hexagonal openings. The most popular mesh opening for gabion baskets is 80x100mm size, 60x80mm for revet mattress. during the process, a terminal wire will be used to edge the wire mesh perpendicular to the double twist by mechanically wrapping the mesh wires around it at least 2.5 times or by inserting it throughout the twists and folding one mesh length. We always use 3.4mm wire for gabion baskets, 2.7mm wire revet mattress.
Besides the most popular specifications, we also supply other specifications for our clients. Please check the following chart.
| | | |
| --- | --- | --- |
| Mesh Opening (MM) | Steel Wire Diameter (MM) | (PVC Wire)/ Inside diameter/Outer diameter(MM) |
| 60X80 | |?2.0-2.8 | |?2.0/3.0-2.8/3.8 |
| 80X100 | |?2.2-3.2 | |?2.2/3.2-3.0/4.0 |
| 80X120 | |?2.2-3.2 | |?2.2/3.2-3.0/4.0 |
| 100X120 | |?2.4-3.5 | |?2.4/3.4-3.2/4.2 |
| 100X150 | |?2.4-3.5 | |?2.4/3.4-3.2/4.2 |
| 120X150 | |?2.7-4.0 | |?2.7/3.7-3.5/4.5 |
Customized orders are also accepted.
We always supply 3% lacing wire along with the material, which are used to assemble and interconnect empty units, to close and secure stone-filled units, and for internal stiffeners. Other options are available, such as fasteners, stiffeners, hog rings.
Packaging & Shipping: Folded and bundled with steel wires, then with or without pallets