| | |
| --- | --- |
| Export Markets: | North America, South America, Eastern Europe, Southeast Asia, Africa, Oceania, Mid East, Eastern Asia, Western Europe |
Specifications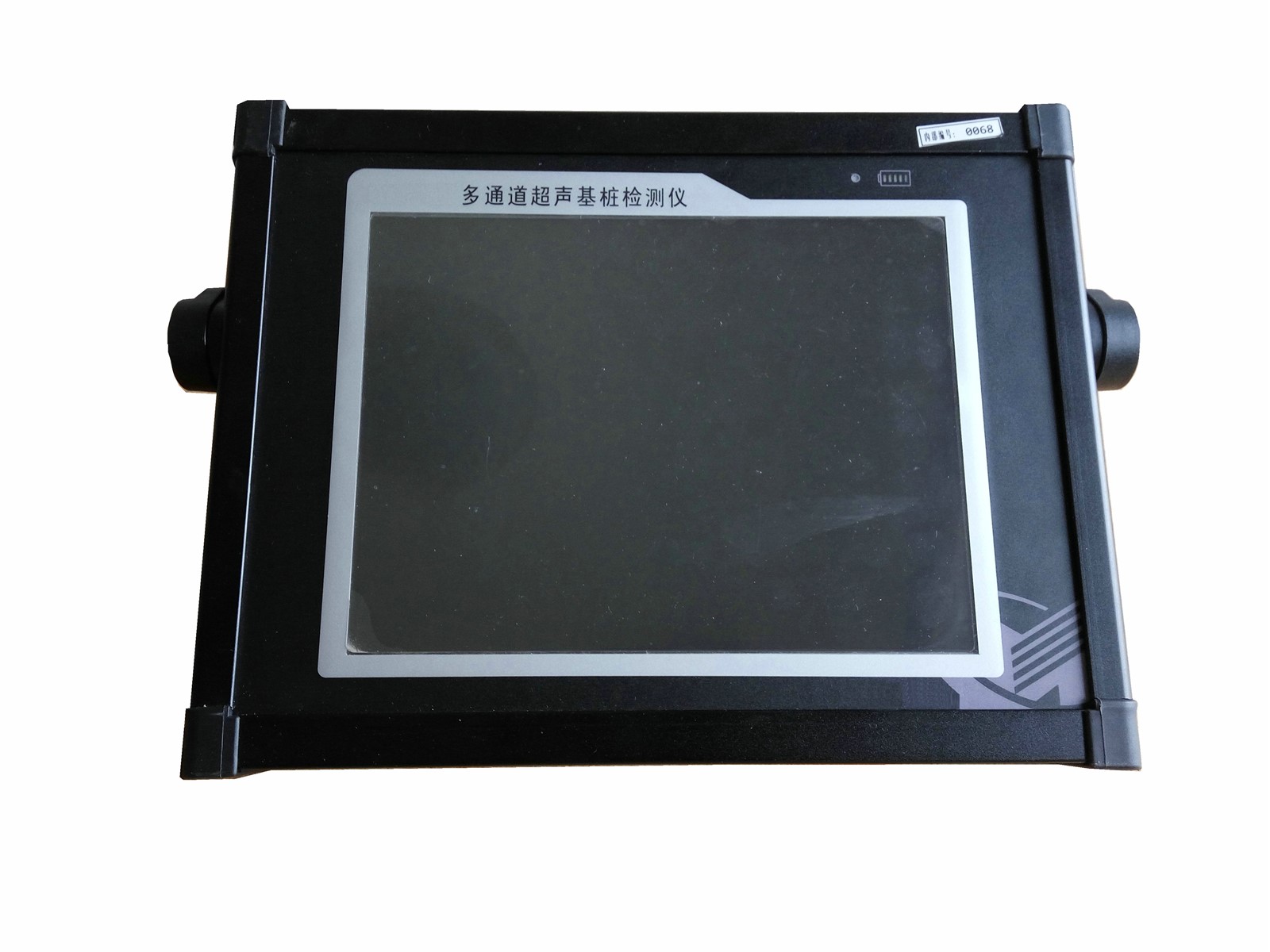 1. Standard: Standard Test Method for Integrity Testing of Concrete Deep Foundations by Ultrasonic Crosshole Testing
2. Applications of Product
It is specially established to detect the completeness of Foundation piles by means of acoustic-transmission method, which can also be Employed in such functions as the detection of intensity via ultrasonic-rebound Combined method, detection of lacunas and cavity, detection of facture depth Via ultrasonic method and so on. A hoist of multi-channeled self-circulation Can accomplish measurement of six sections in the concrete cast-in-place piles, Which can greatly improve the efficiency of detection compared with Single-section or one-transmission and two- receiving measurement instruments.
3. Characteristics of Function
2 A can simultaneously accomplish the measurement of six sections, with 4 grades Adjusting the hoisting speed. the hoisting speed is above60m/min.
2 High-performance Industrial ARM processor has a dominant frequency up to 1 GHz. ARM Cortex A8, a Brand-new high-performance processor, is a heavily-customized Windows CE 6.0 real-time operating system, which will enter into testing system 15 Seconds starting-up later. the system works all the more steadily and the power Can be directly turned off after saving the data when the measurement is Accomplished. the battery life can last above 8 hours.
2 the first original Adoption of transmit-receive radial sensor, combined with pre-posed amplification Techniques, is capable of perfectly solving such industry complexities as Dimness and difficult interpretation of head wave. the size of transducer is Small, with a diameter of25mmand a length of20cm. the Measurement span of concrete is up to8m.
2 the wire Spool of radial transducer employs a high-level steel frame, which is sturdy and durable and not easy to deformation. A collected circulation is added to the wire spool, which makes it all the more free for the take-up and pay-off of Wire. Six colors of electric cables in radial transducer are available for free Choice.
2 Original Iteration algorithm of interpretation can automatically make the accuracy of Head-wave interpretation up to 99% under complex conditions.
2 A 10.4 Inches industrial high-lighting and wide-temperature display can be easily seen under the sun. It is equipped with high-level resistive touch screen to easily Cope with those on-the-spot complex testing environments.
2 the Proficient and flexible operation of built-in software, the accurate Interpretation of head wave and free switch of color schemes of display Interfaces are making it possible to adapt various working environments.
2 the Defects can be accurately fixed by means of real-time repetition measurement and cryptographic measurement in the process of Measurement.
2 It is Characterized by a large storage space of 16GB, adoption of a high-speed interface of USB 2.0 and can transmit data via USB.
2 the Professional data processing software can rapidly analyze the data measured to Yield a detection report, whose formats can be freely customized.
2 the outer Casing is made of high-level alloy materials and has the anti-sprayed water Design, which is characterized by sturdy and durable. the size of main engine Is the smallest among the similar products in terms of weight.
2 the Instrument is provided with high-level water-proof instrument shelter to easily Cope with the changes of different environment in the wild.
4. Table of Technical Parameters
| | |
| --- | --- |
| Items | Technical Parameters |
| Channels | Four Channels |
| Master Mode | ARM A8 1GHz |
| Operating System | WinCE of Chinese operating system |
| Sampling Mode | Synchronous Sampling |
| Display Mode | 10.4 Inch industrial bright LCD screen 1024*768 |
| Operating Mode | Imports of industrial resistive touch screen |
| Storage Mode | (16GB)Electrical Hard Disk |
| Depth Measurement Mode | Two-way Counting and Real-Time Repetition Measurement |
| Intervals of Sampling | 0.03μs ~1024μs |
| Phonatory Time Measurement Accuracy | 0.03μs |
| PhonatoryTimeMeasurementRange | 2×106μs |
| Record Length | 0.5~4k |
| Transmit Voltage(V) | 50/250/500/1000 Adjustable |
| DynamicRangeof Gain | 90dB |
| Control Accuracy of Gain | 0.4dB |
| Test Profile | Six sections |
| Transmit Pulse Width | 20μs |
| Broadband | 2~500kHz |
| Receiver Sensitivity | ≤10μV |
| Inter-channel Cross-talk | ≤-60dB |
| Data-Transmission Mode | USB2.0 High-speed interfaces and USB Transmission |
| Power-Supply Mode | Built-in LithiumBattery(Working Hours≥8 Hours ) |
| Operating Temperature | -10℃~+45℃ |
| Main Machine Dimensions | 325×243×56mm |
| Main Machine Weight | 3.5kg |
| Others | Intelligent Search, Real-time Control of Sampling in all Channels, Parameters of Dynamic sound, Automatic Interpretation, Cryptographic Measurement, Repetition Measurement. |
| Counting Device | 4 Slots |
| Direction | Two-way Counting |
| Resolution Ratio | 0.3cm |
| Space between Measuring Point | 5cm~100cm, Optional |
| Max Hoisting Speed | Six sections, up to 60 Meters per minute |