| | |
| --- | --- |
| Export Markets: | North America, South America, Eastern Europe, Southeast Asia, Africa, Oceania, Mid East, Eastern Asia, Western Europe |
| Place of Origin: | Chongqing in China |
| Packaging Details: | Wooden Box |
Quick Details
Model Number: WDDS-2
Brand Name: GOLD
Voltage: 24V
Current: 3.5A
Maximum transmitting power: 3500W
Display: 160*160 LCD
Storage capacity: 1GB
Power supply: Internal battery
Dimension: 270mm*246mm*175mm
Specifications
0m-150m ground water detector/water finder/water detection device



Application:

this resistivity meter is the new generation DC resistivity instrument using 32-bit single chip computer Technology and 24-bit A/D technology. Widely used in metal and non-metal Resources exploration, civil geophysical prospecting, railway and bridge Prospecting etc, it also can be used in hydrology and engineering geology Prospecting such as underground water exploration, dam foundation setting out and dam hidden danger exploration etc. this instrument can be applied to geothermal prospecting.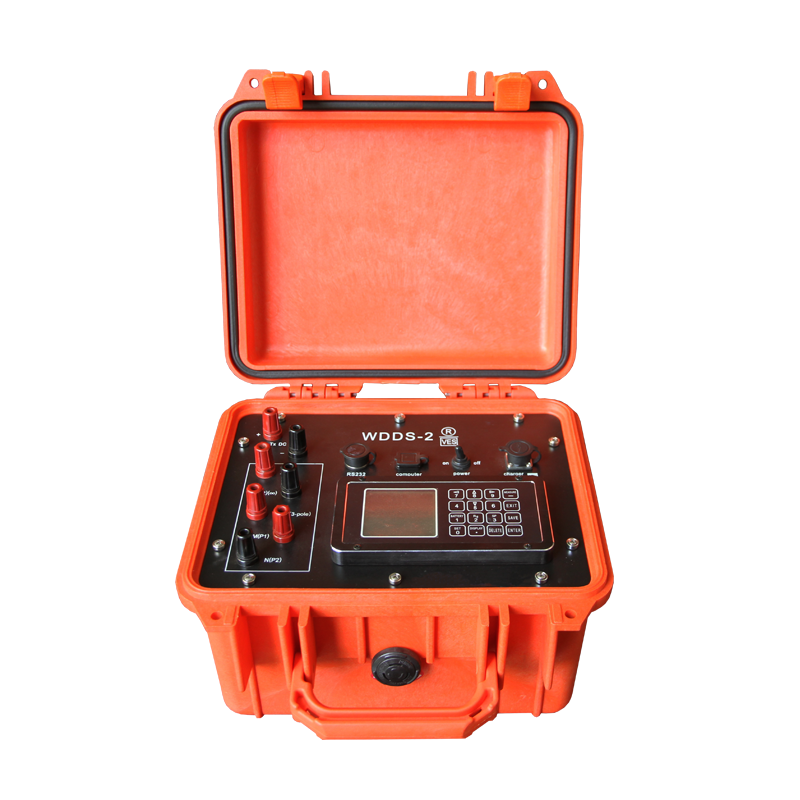 Main Features:

Integrating advanced Transmitting and receiving Technology in one instrument, this WDDS-2 resistivity meter is small-in-size and Light-in-weight, with 200V high voltage internal battery (only for WDDS-2B), You can easily handle most exploration work without carrying Heavy battery case.

with High supply voltage, wide measuring range, high measuring precision--3500w Power supply, 48Vp-p voltage input range, high small-signal measuring Precision, this resistivity meter can well-functioned in high-resistance area and acquires deeper and better measuring data.




Using 32-bit powerful single chip computer, this resistivity meter can speedy and Intuitively do data collecting/controlling, collecting parameter setting, data Display and storage, curve plotting all in English, make your field prospecting Work fast and easy.

with 1GB (expandable) high-capacity RAM, this resistivity meter can store over 5000000 groups of prospecting data (voltage, current, apparent resistivity, SP Etc) with data power-off protection.

U-disk Storing mode, when connecting to computer this resistivity meter will be Auto-identified as U-disk storage, all the data can be transmitted and received Directly through the USB port just as convenient as using a U-disk.

Electrode Distance table: for all electrode arrangement you can pre-store 100 groups of Different electrode distance constants into the resistivity meter storage, with One serial number you can call-out relevant electrode distance data to use or To reset, this function can help avoiding input error which caused by Repeatedly inputting of one electrode distance constant.

Impeccable Anti-interference technology--using multilevel filtering signal enhancing, Integrated electrical interference rejection (powerful anti-common/differential Mode interference ability), provides high measuring precision.

Auto SP, drifting and pole polarization compensation, compensating range reaches +-10V.

with customized diagnostic program, this resistivity meter can Detect the fault location and damaged parts fast and accurately

Imported Full-sealed outer housing which has advantages such as damp-proof, dust-proof, Long service life etc.